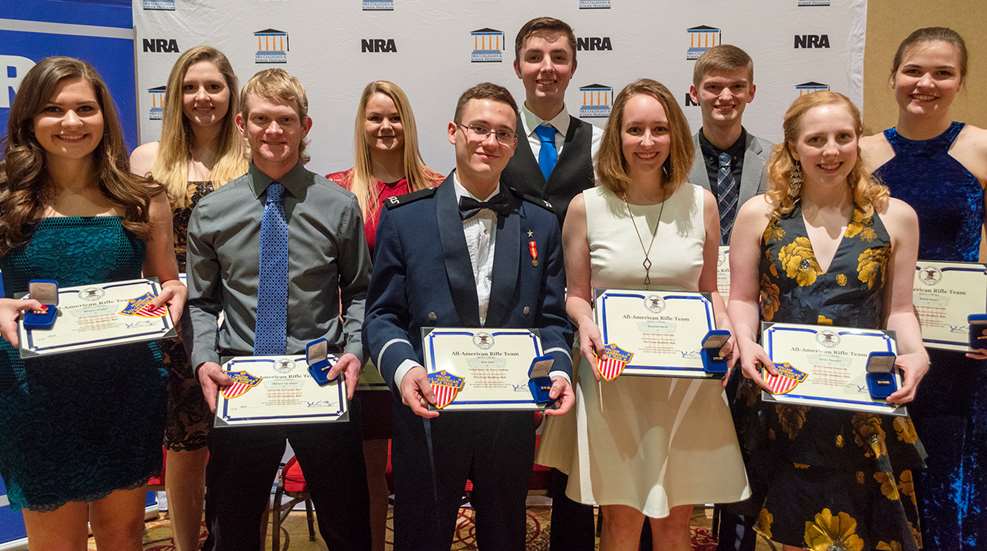 A cut-above-the-rest is one way to describe the individuals who earn NRA All-American team honors. View the gallery above featuring the recipients of First and Second Team honors for both Smallbore Rifle and Air Rifle All-American disciplines, as well as the Honorable Mention teams. Photos are from the NRA All-Americans Banquet that immediately followed the 2019 NCAA Rifle Championships on the campus of West Virginia University in Morgantown, WV, this past March.
Congratulations to all of the shooters that garnered 2019 NRA All-American nominations.
Be sure to check out the full list of 2019 NRA All-Americans, including pistol and shotgun, at this link: www.ssusa.org/articles/2019/5/7/2019-nra-collegiate-all-americans.