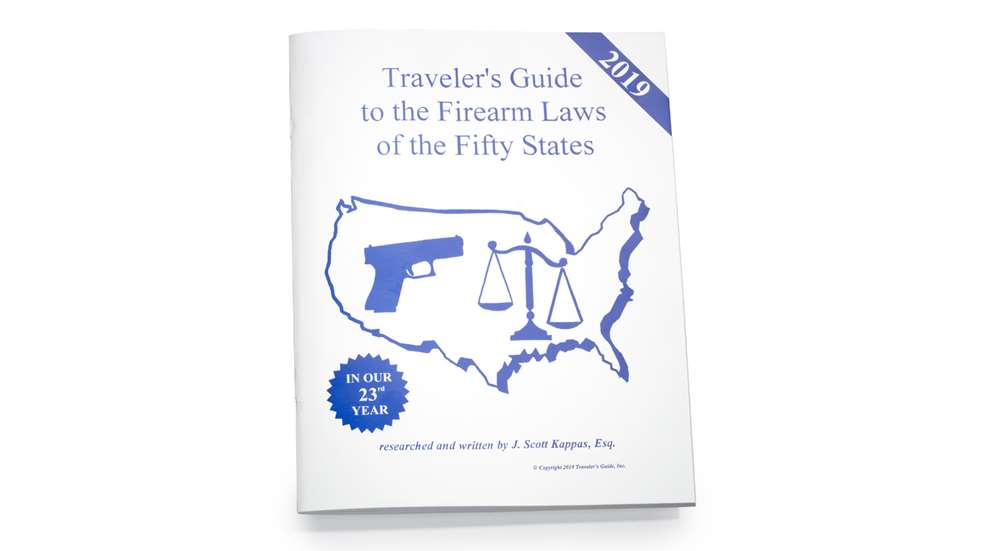 2019 Traveler's Guide to the Firearm Laws of the Fifty States
By J. Scott Kappas
68 pp. Gun Law Guide. $14.95

Now in its 23rd edition and updated with more than 100 changes, the 2019 Traveler's Guide to the Firearm Laws of the Fifty States is a handy reference guide that covers the necessities on legally transporting a firearm in a vehicle, concealed-carry reciprocity, when and where and how a gun can be carried for all 50 states and Washington, D.C., as well as travel to Canada and Mexico. This new edition also includes new online updates for conditional reciprocity states as well as 50 new subheadings in each state's traveler's checklist detailing ammo carry and possession rules for each state.

With over 1 million copies sold since 1997, rest assured this is the ultimate reference guide on this subject. This year has over 100 changes over the 2018 version, all written in plain English that is easy-to-understand. Everyone from recreational vehicle owners, to security experts for professional athletes use this book. However, any gun owner who travels with a firearm will find the Traveler's Guide's to be helpful.
Written and researched by J. Scott Kappas, the 2019 Traveler's Guide also includes an accessible introduction that defines many terms of importance for anyone traveling with or carrying a firearm outside his or her home state. With the new page formatting for easier reading and reference, this guide is sure to be a convenient tool for any travel on the agenda this year. $14.95. Contact: Traveler's Guide (859) 491-6400; gunlawguide.com.