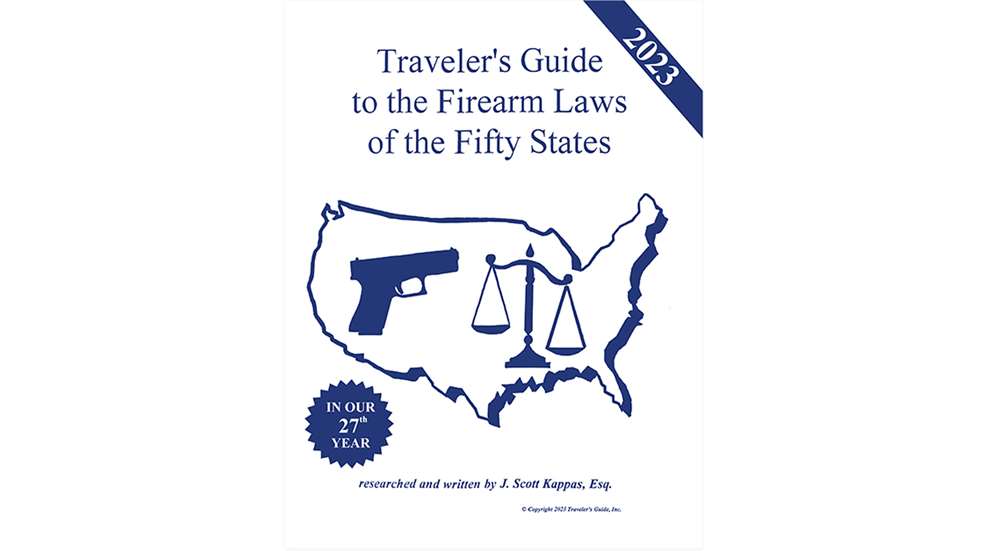 2023 Traveler's Guide to the Firearm Laws of the Fifty States
By J. Scott Kappas
68 pp. Gun Law Guide. $15.95, plus $4 shipping and handling
With more than 100 changes from last year, the 2023 edition of the "Traveler's Guide to the Firearm Laws of the Fifty States" is a must-read for anyone planning to travel around the country with firearms this year. Written and researched by J. Scott Kappas, the "Traveler's Guide To The Firearm Laws Of The Fifty States" is now in its 27th edition.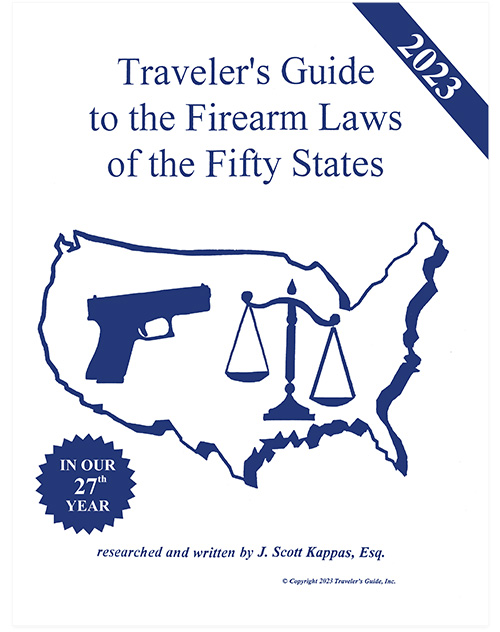 The 27th edition of the Traveler's Guide includes new coverage of carry on select Indian reservations, new online updates for conditional reciprocity states, and 50 new subheadings in each state's traveler's checklist detailing gun carry at highway rest areas, recreational vehicle carry and possession while "boondocking." The 2023 edition also includes new page formatting for easier reading and reference.
Firearm laws can vary greatly from state to state, and ignorance isn't a valid legal defense, so it's important for responsible gun owners to be aware of the regulations governing firearm usage while traveling with a gun. This quick reference guide that covers everything from transporting a firearm in a vehicle to concealed carry reciprocity, to where and how a gun can be carried for all 50 states and Washington, D.C. In addition, there are topics such as possession and vehicle carry laws while on college campuses, K-12 school grounds, hotels, cruise ships and buses covered in the book.
Price with shipping is $19.95 with first class shipping (you can also save $4 and pay $15.95 with bulk mail shipping). Go to gunlawguide.com.