2020 Traveler's Guide to the Firearm Laws of the Fifty States
By J. Scott Kappas
68 pp. Gun Law Guide. $14.95
With over 100 changes from last year, the 2020 edition of Traveler's Guide to the Firearm Laws of the Fifty States is a must-read for anyone planning to travel around the country with firearms this year. The laws for Canada and Mexico are also included.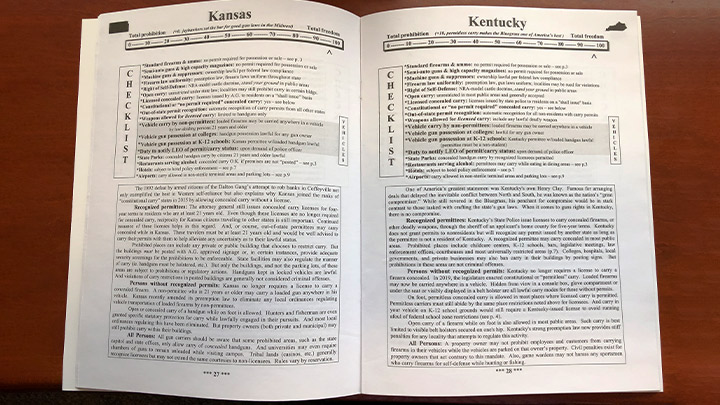 This 24th edition of the Traveler's Guide covers important topics such as carry of firearms in a motor vehicle, concealed carry reciprocity, which states preempt local gun regulation, concealed carry in state and national parks, vehicle carry and possession on college campuses, and much more. Best of all, the text is in plain, easy-to-read English.
Written and researched by J. Scott Kappas, Esq., the 2020 Traveler's Guide also includes a convenient preface that defines many important terms relevant for anyone traveling with or carrying a firearm across state lines. With the new page formatting for easier reading and reference, this guide is sure to be a beneficial tool for travelers this year. You can buy it online now for $14.95 (shipping is $4 for a $18.95 total price).
For more information, contact: Traveler's Guide (859) 491-6400; gunlawguide.com.
---
See more:
Dave Canterbury's Bushcraft Illustrated Is A Guide To Hone Wilderness Skills