Steel was flying and falling at the 2021 NRA Rifle Silhouette National Championships, held at the Ridgway Rifle Club in Ridgway, Pa., from August 8-14. Shooters traveled from 23 states, along with a few that came from Mexico, to compete in both smallbore and high power rifle events.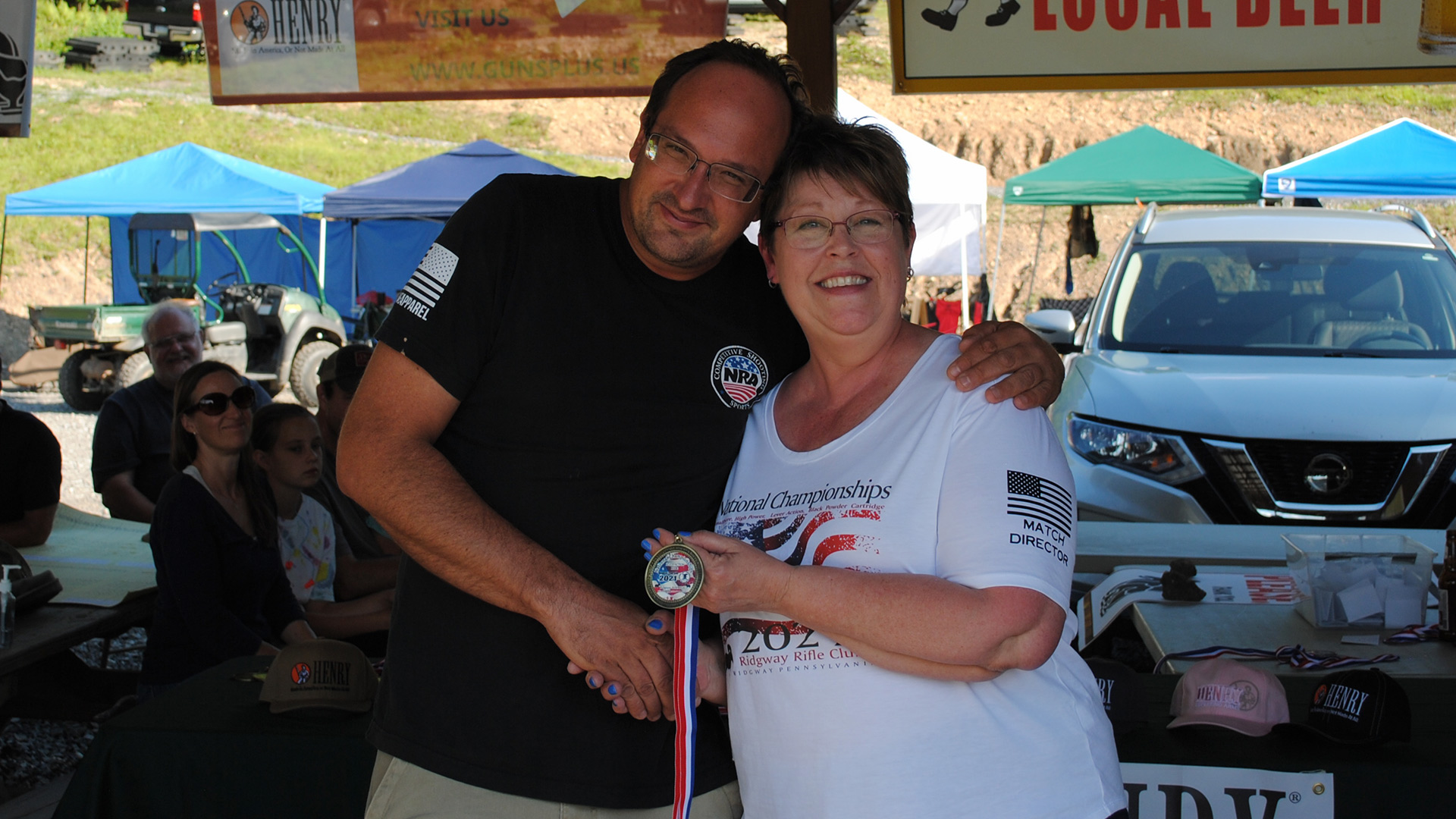 Smallbore Rifle
During smallbore from August 8-10, competitors tackled targets at 40, 60, 77 and 100 meters shooting from the offhand position with a .22-cal. rifle. Winning the standard rifle category was Cathy Winstead-Severin of Team Lapua, shooting 110 out of 120 targets. Second place went to Kelly Engel-Gullatt and Team Lapua's Mark Pharr finished third.
As for hunter rifle, this championship was shot in the same format. This year was decided by a shoot-off between Luke Johnson and Laura Goetsch, who both shot 110 out of 120 targets. After an intense five-shot shoot-off with many competitors watching, the hunter rifle champion was Luke Johnson, who is the manager of the Lapua Rimfire Performance Center in Marengo, Ohio. Laura had to settle for second place, and third place went to Team SK's Erich Mietenkorte of Ephrata, Wash.
Not only did Luke win the hunter rifle championship, but he accrued enough points in the aggregate between the two smallbore rifle categories to win the Smallbore 2-Gun Aggregate National Championship.

High Power Rifle
August 12 marked the first of three days of high power rifle silhouette competition, with shooting at distances of 200, 300, 385 and 500 meters. Similar to its smallbore counterpart, in high power, all targets are shot standing, without support in the offhand position—a true test of marksmanship skills. A popular saying in the silhouette community is, "The bench proves the rifle, standing proves the shooter." This year, many shooters came to prove their marksmanship skills in both the standard and hunter rifle categories.
The standard rifle championship went to Team SK shooter Erich Mietenkorte, shooting 100 out of 120 targets. In addition, Luke Johnson secured second place with a score of 95, and Chris Cawthorne took third with 94.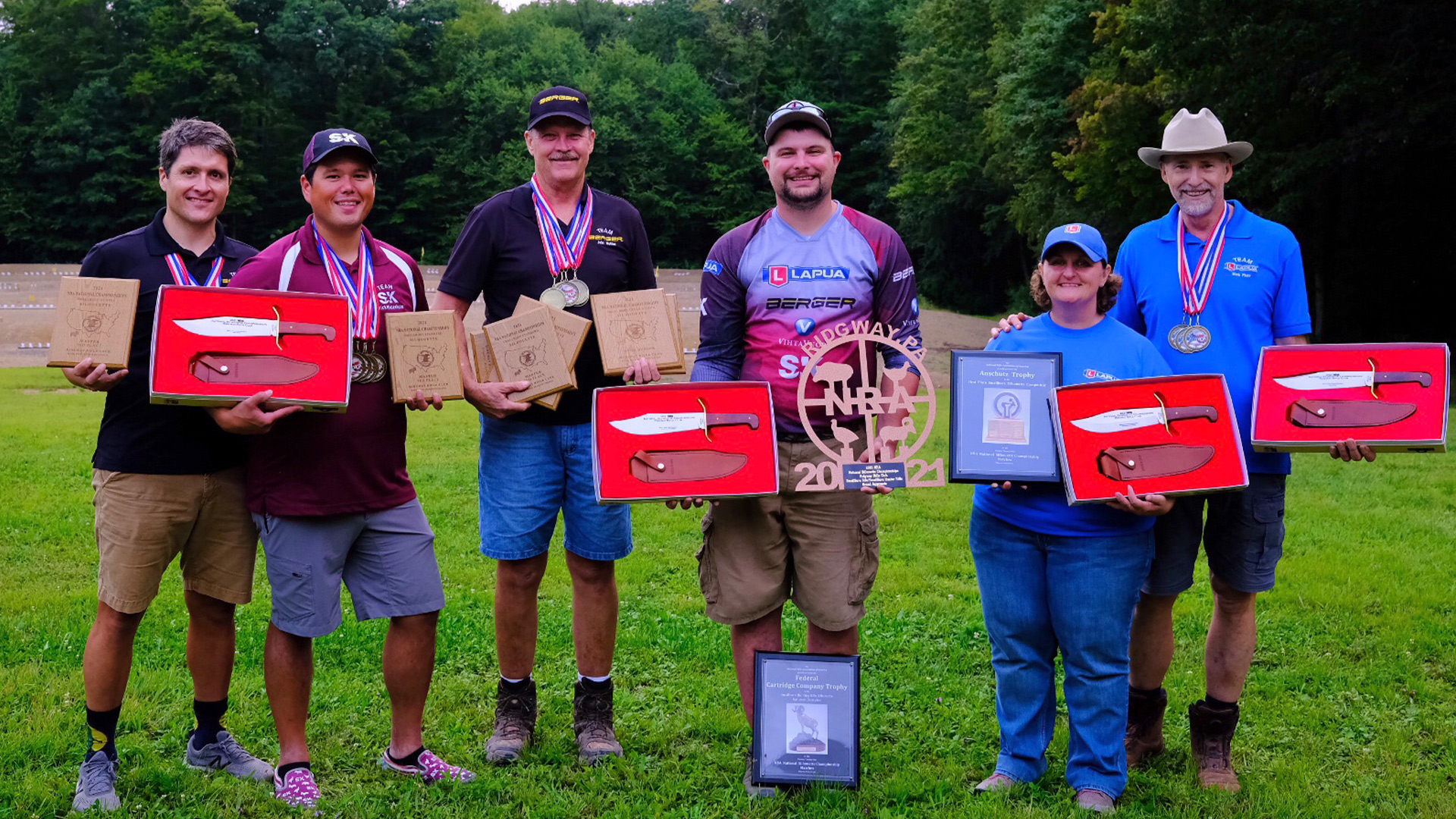 Hunter rifles in silhouette are lighter and require a minimum two-pound trigger pull weight, which can increase the level of difficulty when shooting offhand. However, that did not deter Team Berger's John Mullins from shooting 97 out of 120 targets to win the hunting rifle championship. Team SK's Erich Mietenkorte was one point down, which put him in the runner-up spot. One point behind Mietenkorte was Luke Johnson in third place.
Mietenkorte's victory in standard rifle and second-place finish in hunter rifle gave him enough points to also win the High Power 2-Gun aggregate. Mietenkorte also shared his high praise regarding the Ridgway Rifle Club as the host venue.
"The Ridgway Rifle Club is a great place to shoot silhouette. The passion the Ridgway Rifle Club personnel has for the silhouette discipline is amazing and can be seen in the way they run a championship match. [It] felt more like a family reunion than a rifle match. The way they make competitors feel welcome and the support they have for juniors is beyond reproach."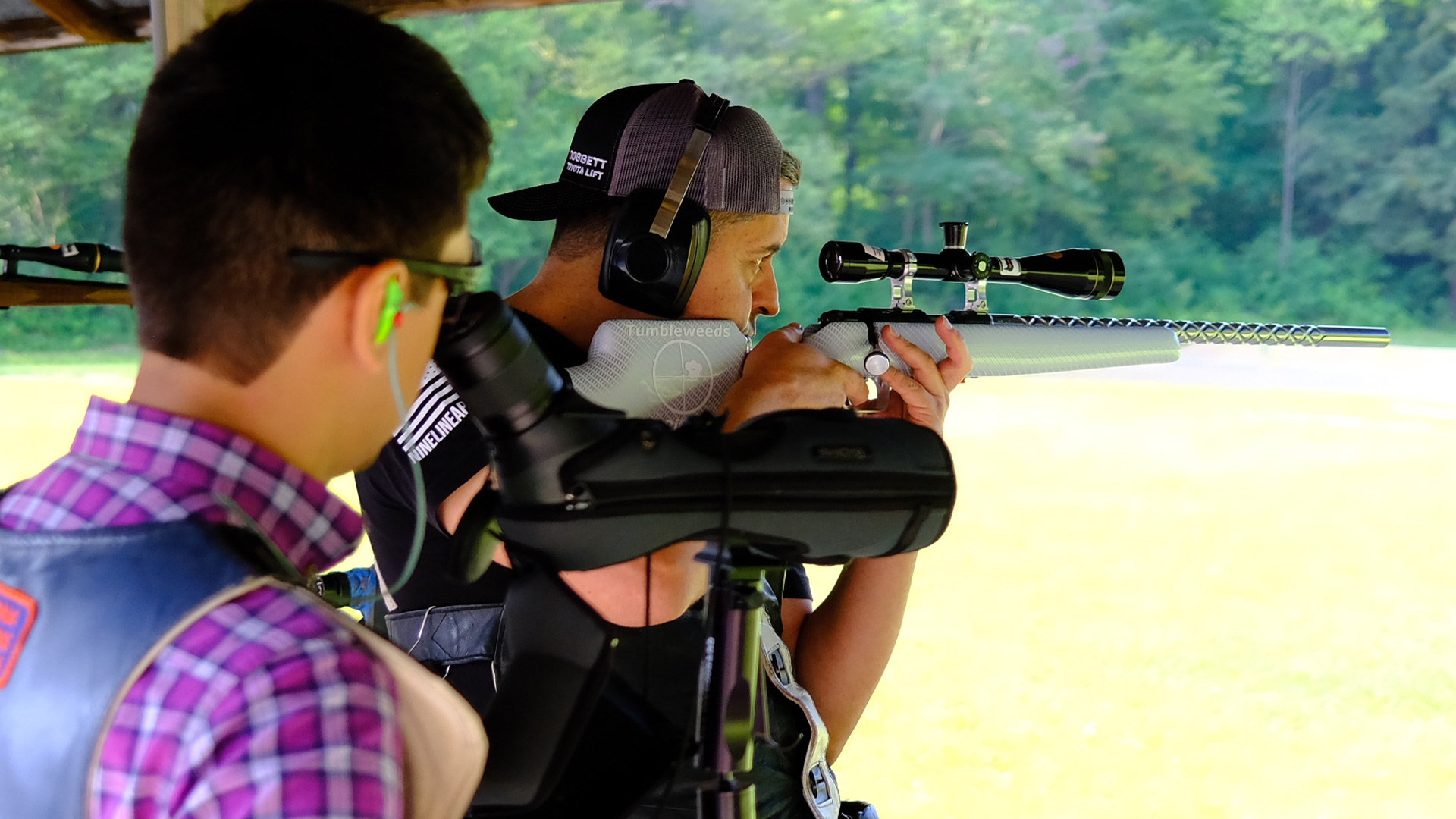 Competitors are already looking forward to next year's silhouette season, where they will have the opportunity to compete in the inaugural Lapua Monarch Cup. For this prize event and points total championship, points are earned by shooters at smallbore rifle silhouette events held in Canada, Mexico and the United States in 2022. Go to lapuamonarchcup.com for more information.
Lever-Action Rifle
The 2021 Silhouette Lever-Action and Black Powder Championships were also held at Ridgway Rifle Club over the summer. The biggest story has to be John Mullins, who triumphed in the 3-Gun Lever-Action Championship, an aggregate that spanned eight matches with pistol cartridge, smallbore and standard lever-action rifle events. Scoring 222 out of 240 points available, Mullins displayed true ability on the firing line. He won the pistol cartridge and standard matches outright, also finishing in second place in smallbore.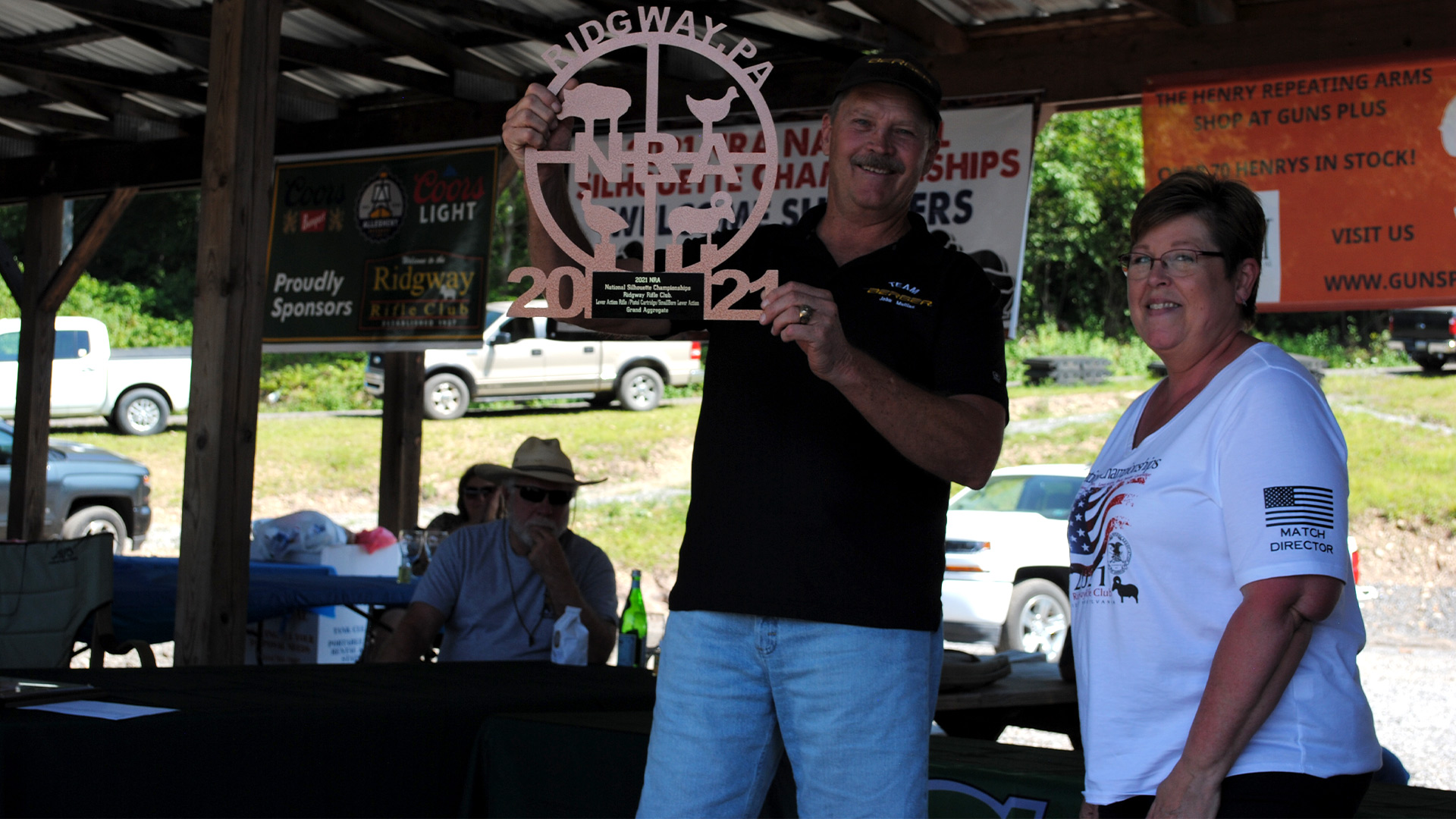 Finally, this year's Black Powder Cartridge Rifle Iron Sights winner is Ian Egbert, who completed the match with a score of 41 of 80 targets. During the match, Egbert only hit one chicken. Despite this, his good scores for pigs, turkeys and rams (15, 13 and 12) gave Egbert a one-point edge over the runner-up, Terry Gazaway.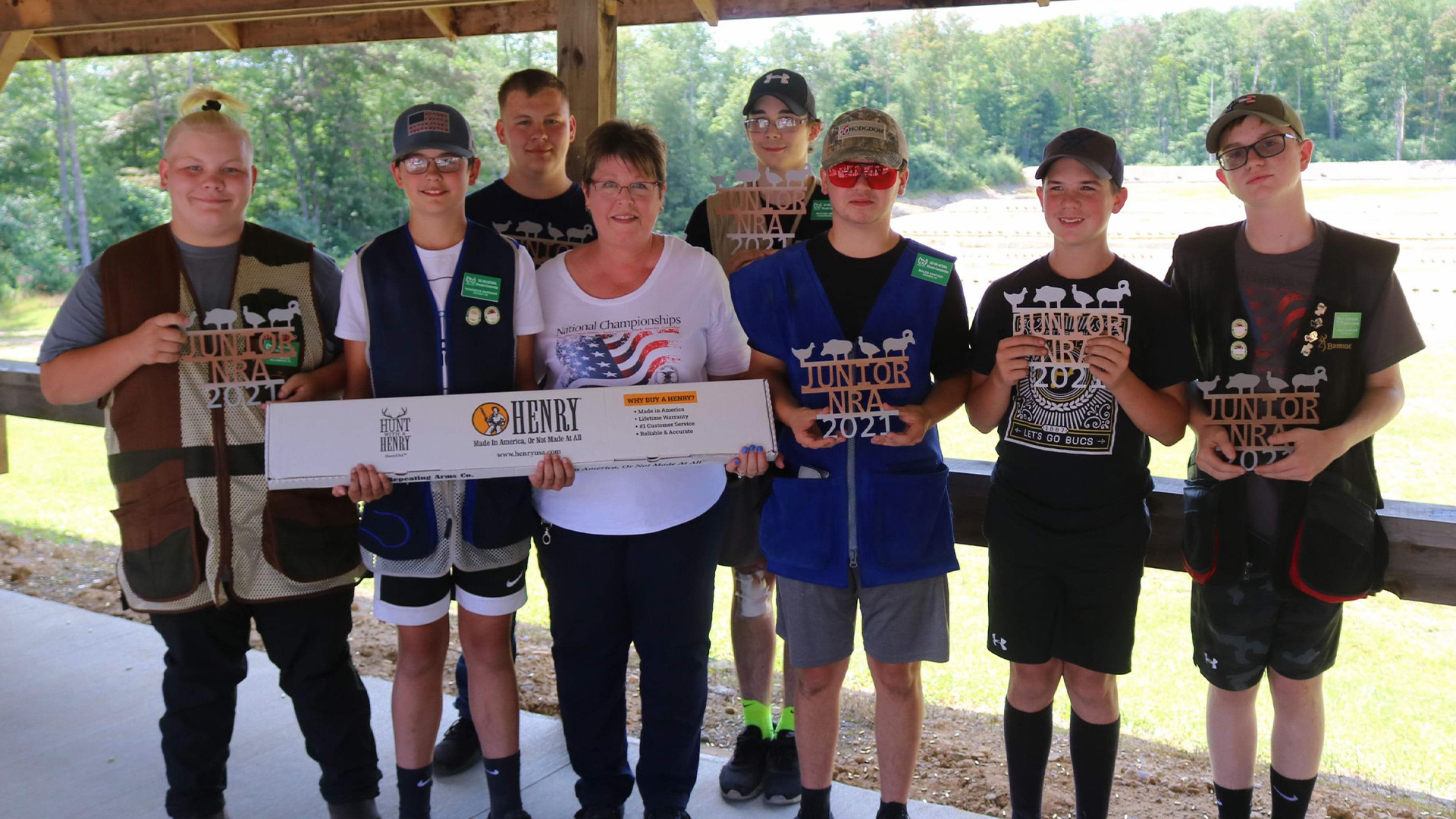 2021 NRA Silhouette Rifle Championship Leaderboard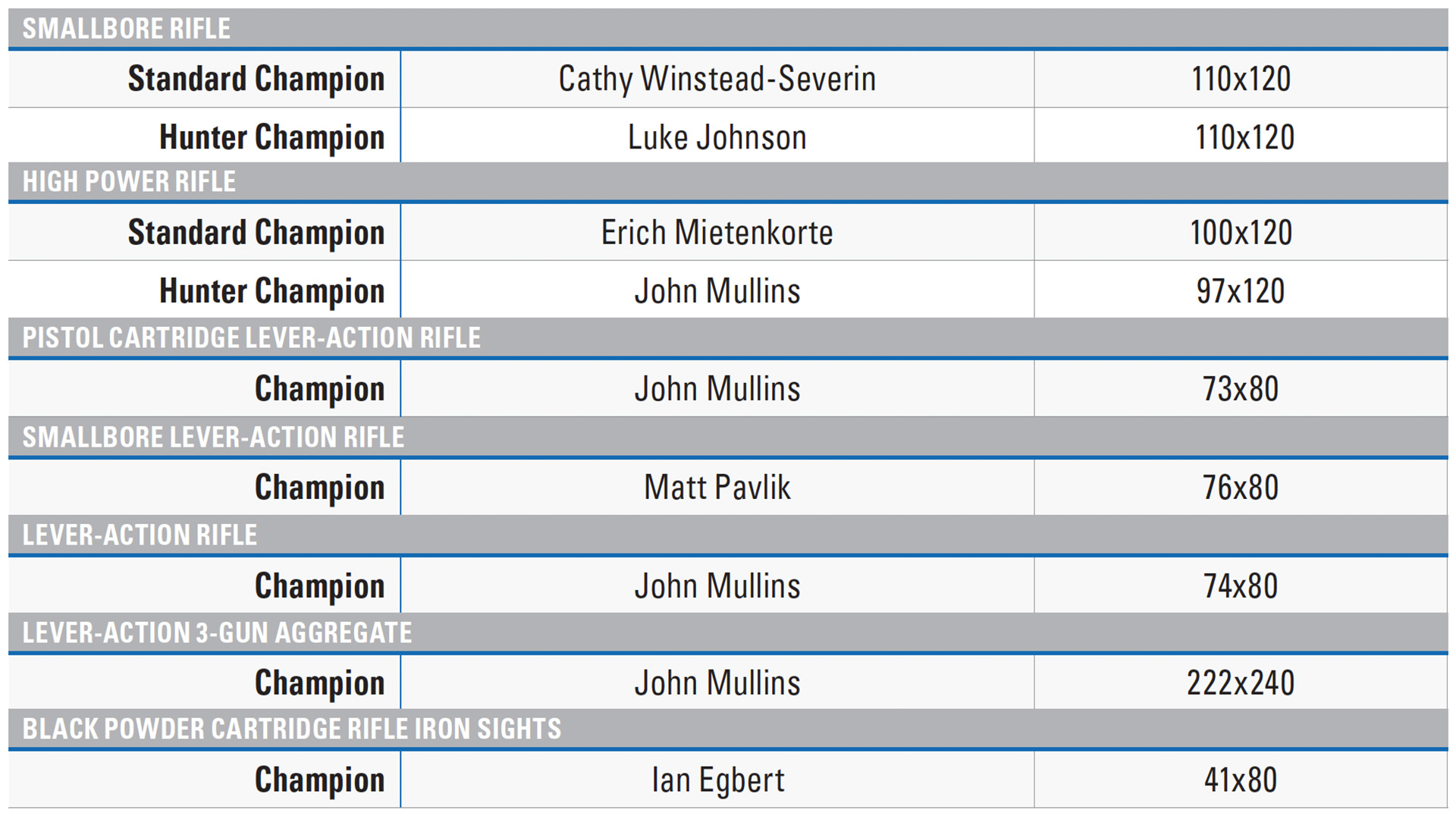 Original Silhouette Target Presentation
In addition to the competition, during smallbore there was a special presentation by Daniel Salazar of McAllen, Texas. Daniel did extensive research into the origin of silhouette as a sport, which began with the use of high power rifles. Through his research, he began a dialogue with the Club De Tiro Caza Cananea in Sonora, Mexico, which created the first silhouettes for high power rifle shooting. In the beginning, the shape of an ewe was used as the 500-meter target. This later evolved into the ram silhouette that competitors shoot at today.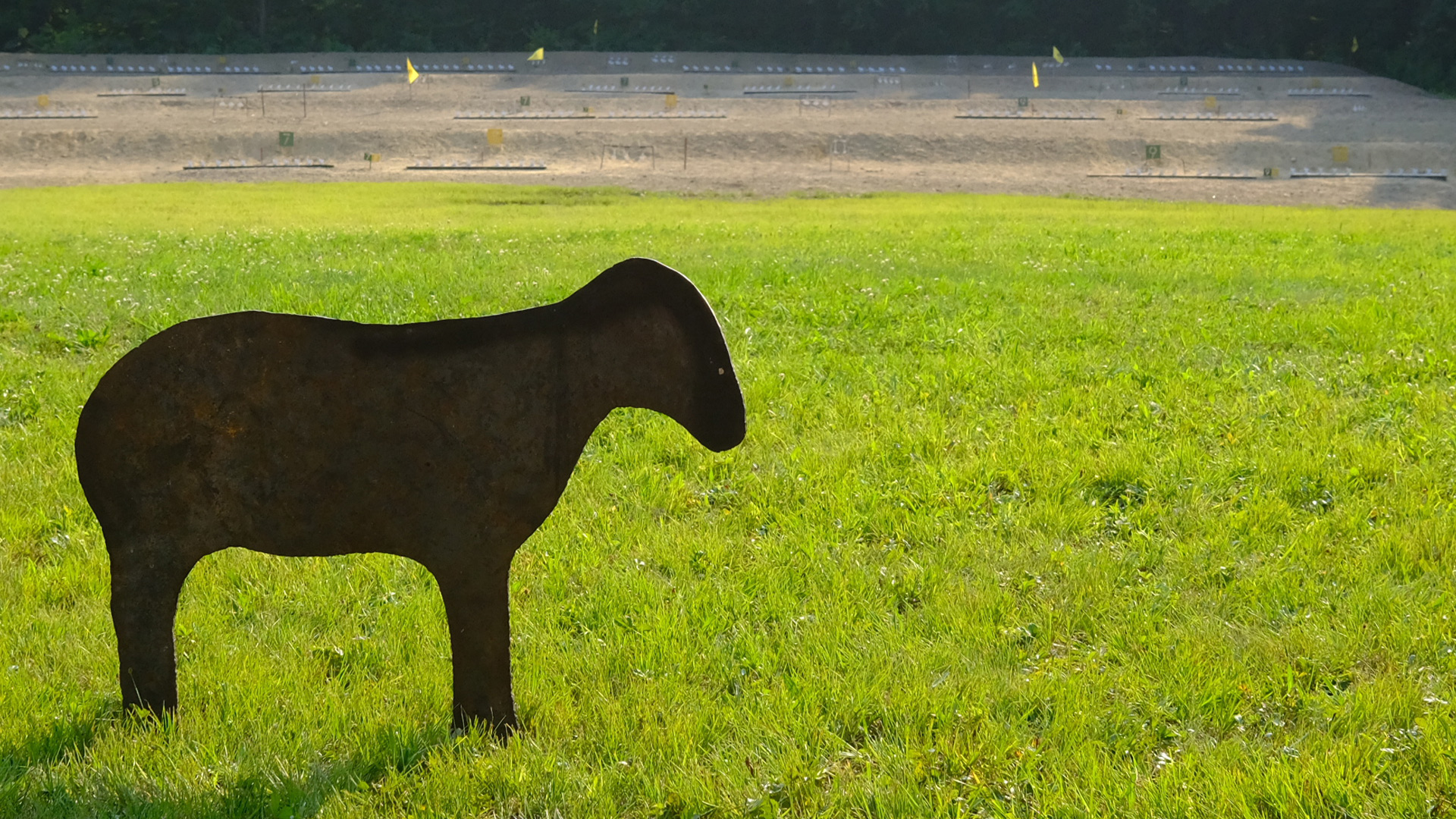 Through his conversations with the club in Sonora, Mexico, Salazar discovered that the original ewe targets made in the early 1950s still exist. One of the original ewe targets was brought to the United States and presented to the Ridgway Rifle Club to honor their ongoing efforts to promote rifle silhouette in the United States. The presentation was met with surprise, excitement and tears—as well as an overwhelming sense of appreciation for this piece of competitive shooting history.