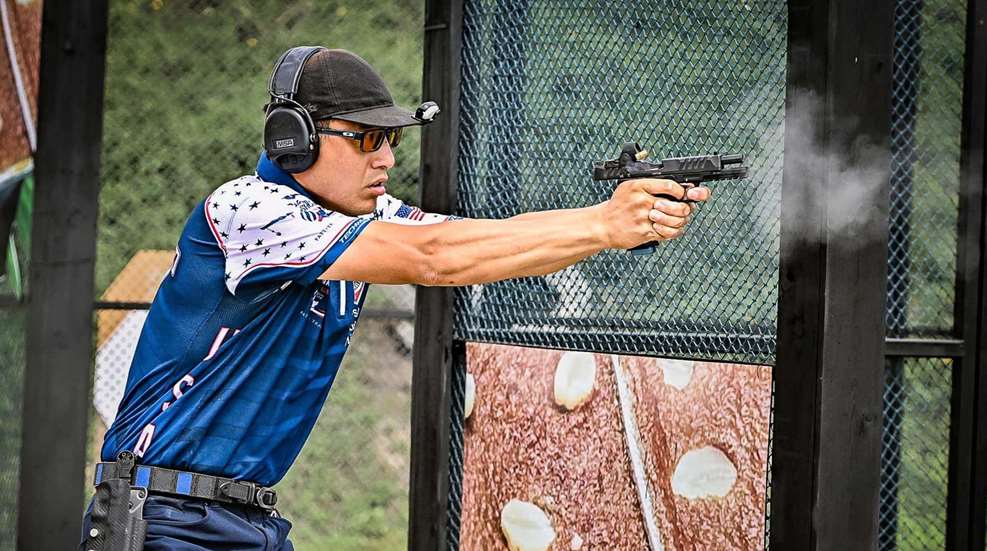 Team Walther's Luke Cao last week won first place in the Production Optics Light division at the 2022 IPSC World Shoot in Pattaya, Thailand. His final score was 2439.5701, one point ahead of the runner-up, Phiranat Tanpairoh of Thailand.
Cao was shooting his Walther PDP Compact five-inch 9 mm pistol.
A longtime member of the Walther Shooting Team and a USPSA Grand Master, Cao has continued to make waves in the competitive shooting arena since 2015.
Outside of competitive shooting, Cao teaches both new and seasoned competition shooters. He enjoys sharing his understanding and experience in pistol shooting to help others improve their skills. His biggest piece of advice: "Call your shots. Shooting is not only a sport but also an art. It's a way to compete and win, and it's a way to unite the body and mind."
"First and foremost we want to congratulate Luke on this monumental accomplishment, he has worked extremely hard to get where he is and we could not be more proud of him," Walther Vice President of Marketing and Product Development, Jens Krogh, said. "This marks the first I.P.S.C. World Championship for the PDP pistol so this is also a great accomplishment for the entire Global Walther Family."
Learn more about Walther at waltherarms.com.