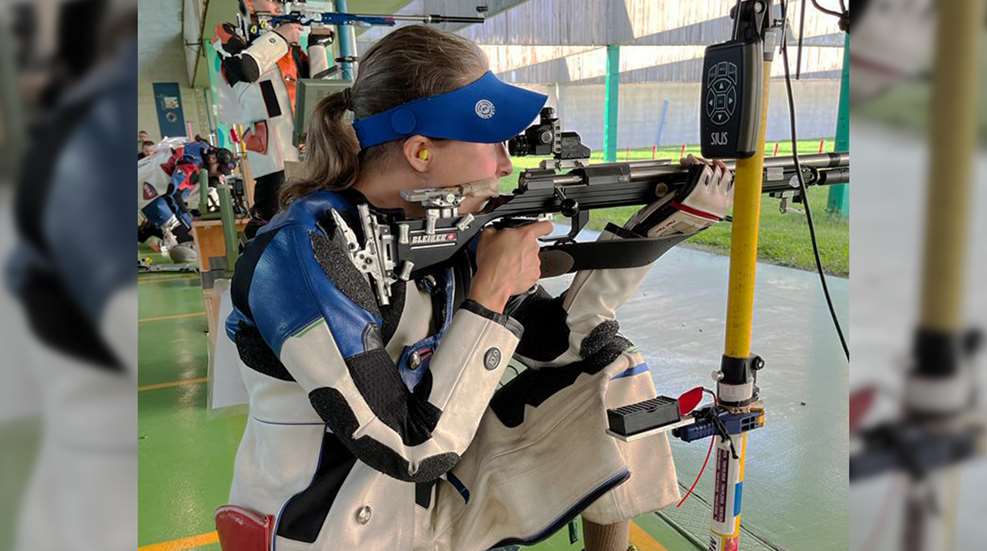 USA Shooting athletes Henry Leverett, Sagen Maddalena and Rylan Kissell earned their first individual ISSF World Cup medals at the 2022 ISSF World Cup competition in Rio De Janeiro, April 9-19.  
Leverett took the bronze in the men's 25m rapid-fire pistol event, while Maddalena earned her bronze medal in women's 3-position smallbore rifle, and Kissell won gold in the men's air rifle team event with USA Shooting teammates Lucas Kozeniesky and Will Shaner. 
With a score of 20 in the men's 25m rapid-fire pistol final, Leverett was nine points behind gold-medal winner, Christian Reitz of Germany, and seven behind the silver medalist, Jean Quiquampoix of France.
"It feels pretty incredible," said Leverett, a 2020 Olympian who competes for Ohio State's pistol team. "I was in disbelief initially, but this has been a long time coming and I am thankful to have this opportunity."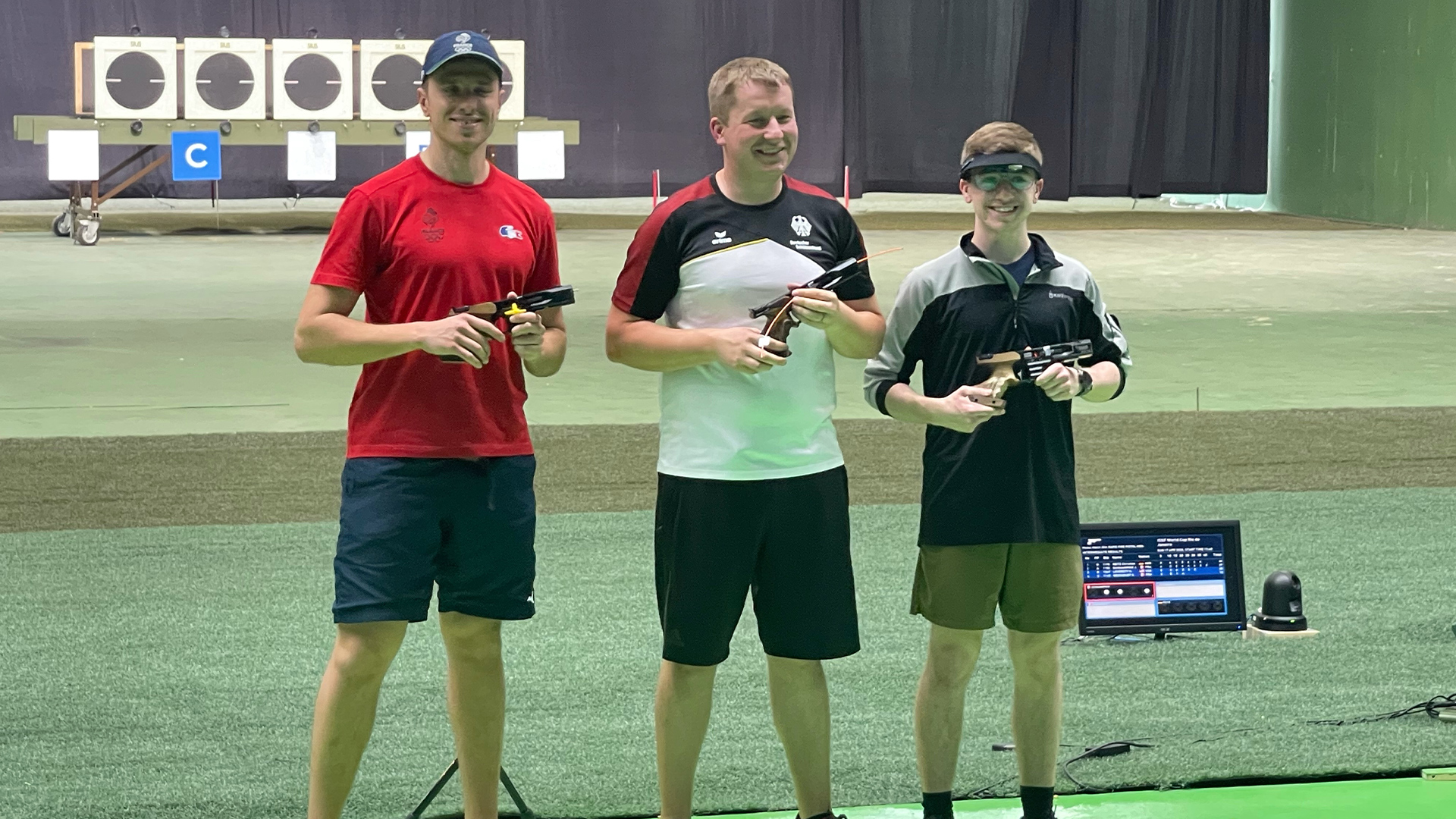 The men's air rifle team made the final round after placing second in qualification, winning the gold medal despite having never previously competed together. In the air rifle team final, Team USA defeated the Czech Republic, 16-12.
"There was an adrenaline rush at the end," said Kissell, a 2022 All-American who is a member of the University of Alaska-Fairbanks rifle team. "I thought, 'We are really about to do this,' but I [remained] composed and we finished out strong."
As for Maddalena, her bronze medal in women's 3-position smallbore came after she was the third shooter eliminated in the final stage. Her final score was 406.4, which was six points behind the eventual gold-medal winner, Anna Janssen of Germany.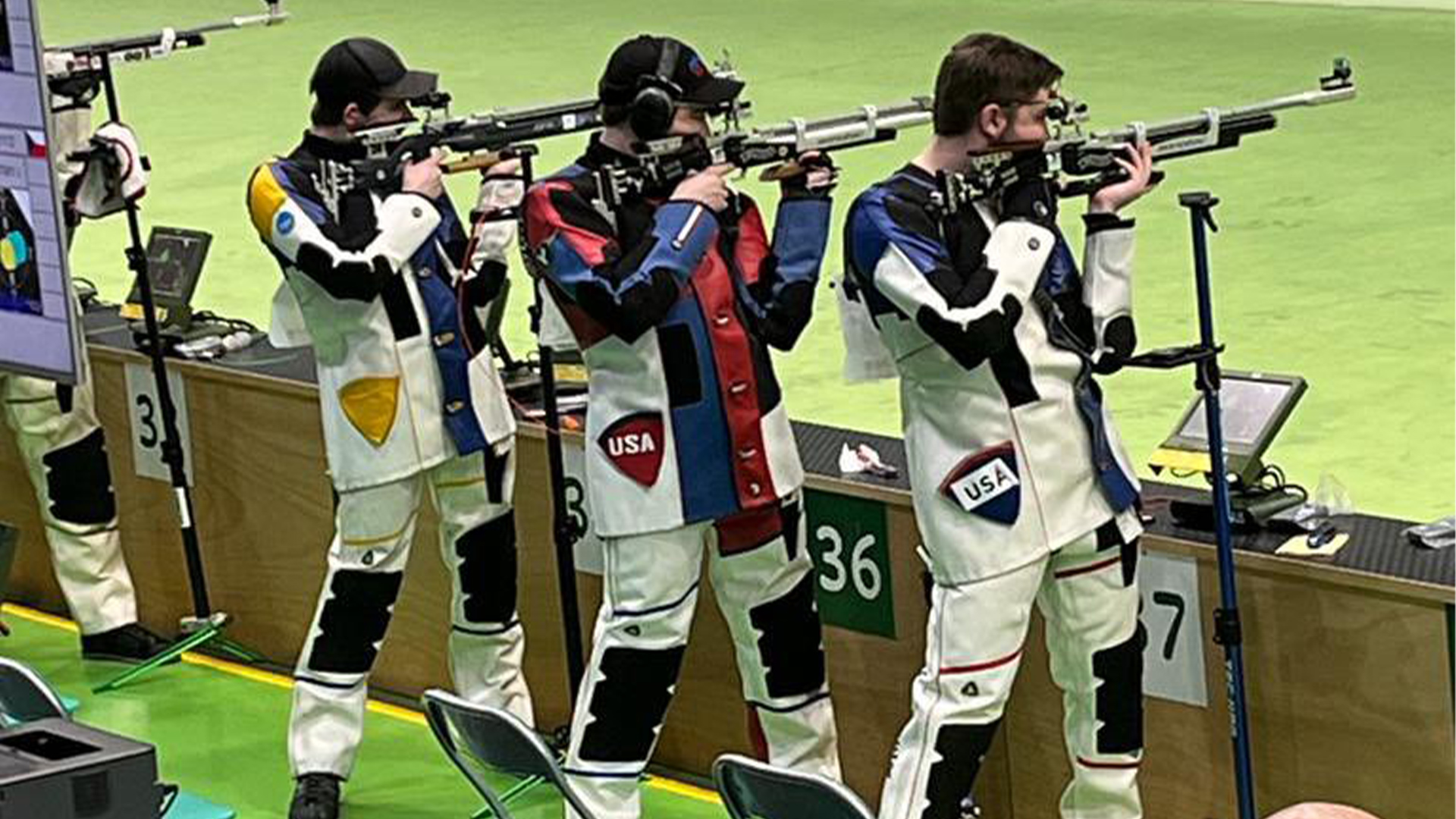 The medal count didn't stop there for Team USA. Ali Weisz and Will Shaner walked away with the bronze after the 10m mixed air rifle team event. Additionally, both women's and men's smallbore rifle teams secured silver and bronze medals, respectively. The women's smallbore team included Sagen Maddalena, Mary Tucker and Morgan Kreb, while on the men's team was the trio of Ivan Roe, Tim Sherry and Lucas Kozeniesky. Be on the lookout for more coverage of USA Shooting achievements at 2022 ISSF World Cup Rio in future SSUSA articles.
Up next for the rifle and pistol team is the World Cup in Baku, Azerbaijan, May 27-June 7. 
All official results can be found at the ISSF website. Learn more about USA Shooting at usashooting.org.