In a year that saw Camp Perry ravaged by tornado and wind storms, the hard work of the Ohio National Guard, the CMP and the professionals and volunteers of the NRA again brought forth a miracle reminiscent of the one performed in the wake of the loss of military support in 1968.
—Shooting Sports USA, October, 1998
"When I arrived, the Mess Hall was just a shell," recalled Don Ide, the former Tournament Reporting Manager of the NRA Competitive Shooting Division. What he, and many other National Match veterans saw, was the end of an era and probably the most significant structural damage caused by tornado that pummeled Camp Perry and the surrounding area on June 24, 1998.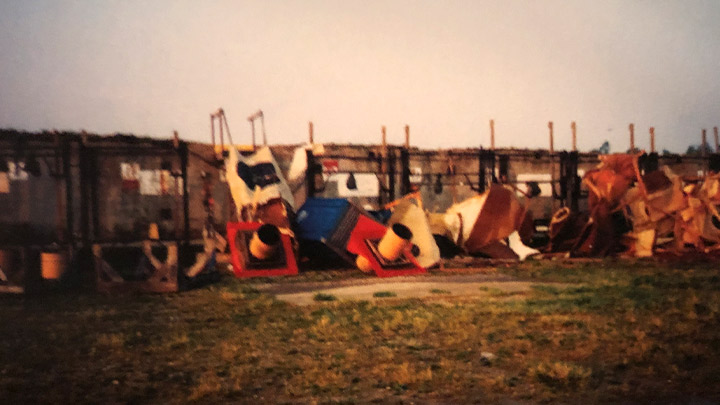 Just weeks before the Opening Shot Ceremony and as final preparations were being made, a fast-moving evening storm descended on northern Ohio and left a path of destruction that ran through Ottawa County, forcing the closure of the nearby nuclear power plant. At Camp Perry, what was classified as an F2 tornado (winds clocked between 113-157 mph) ripped roofs off two motel strips, destroyed warehouses, damaged 40 percent of the trees and blew through the firing pits and target panels, all while DCM Director Dave Willis was on site, working late in his office.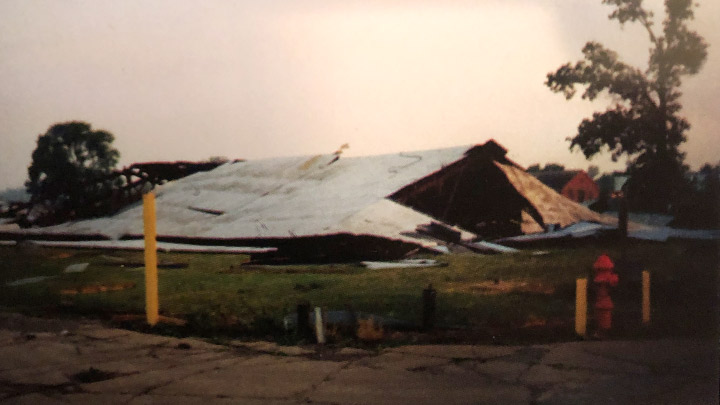 Fortunately, no injuries were reported on the National Guard base. Not so fortunate was that come of Camp Perry's most visible and historic National Match landmarks did not escape the storm's wrath—the Essex flagpole (in place since 1911), the Critchfield monument, the Baggage Station and the Mess Hall, a revolutionary structure that had stood for nearly 90 years.
Howard Moody, the NRA Rifle Manager from 2008 to 2016 and longtime smallbore competitor, remembers entering the entering the gates for the 1998 National Matches. "Wow," Moody recollected, "I had been there (Camp Perry) since the 1970s, and to see some of the history and tradition destroyed, it was very sad."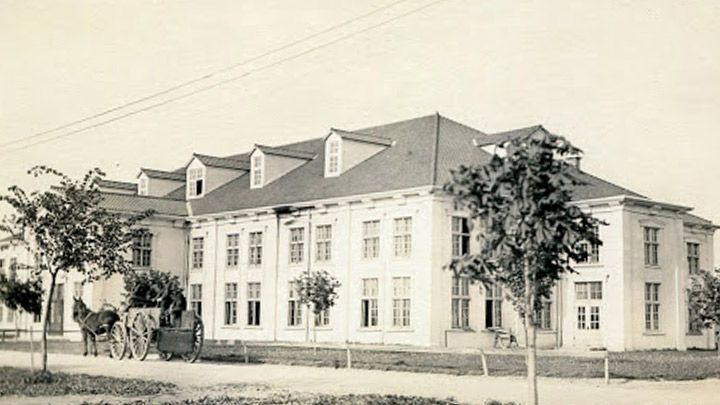 Gil Gilchrist, NRA National Match Director that year, summed up the extraordinary efforts to overcome the effects of the storm, prepare the site and welcome the thousands of competitors and visitors on schedule that summer. "If there is a lesson to be learned from the National Matches, it is that cooperation equals success," Gilchrist recounted in the September, 1998 issue of Shooting Sports USA. "Given the amount of damage caused by the tornado ... it was surprising the National Matches actually occurred. Officials from the state of Ohio, the Director of the CMP and the NRA worked diligently."
---
See more:
Looking Back At The 2010 NRA National Long-Range Rifle Championship