Katelyn Abeln (Douglasville, Ga.) and Remington Smith (Ashburn, Ga.) were crowned the men's and women's winners at the 2021 Air Pistol National Junior Olympic Championship. The match was conducted June 16-20 at the USA Shooting Hotel Elegante Range in Colorado Springs, Colo.
Both Abeln and Smith entered the finals with such large leads that their respective championship titles were secured before shooters headed to the line to end the match.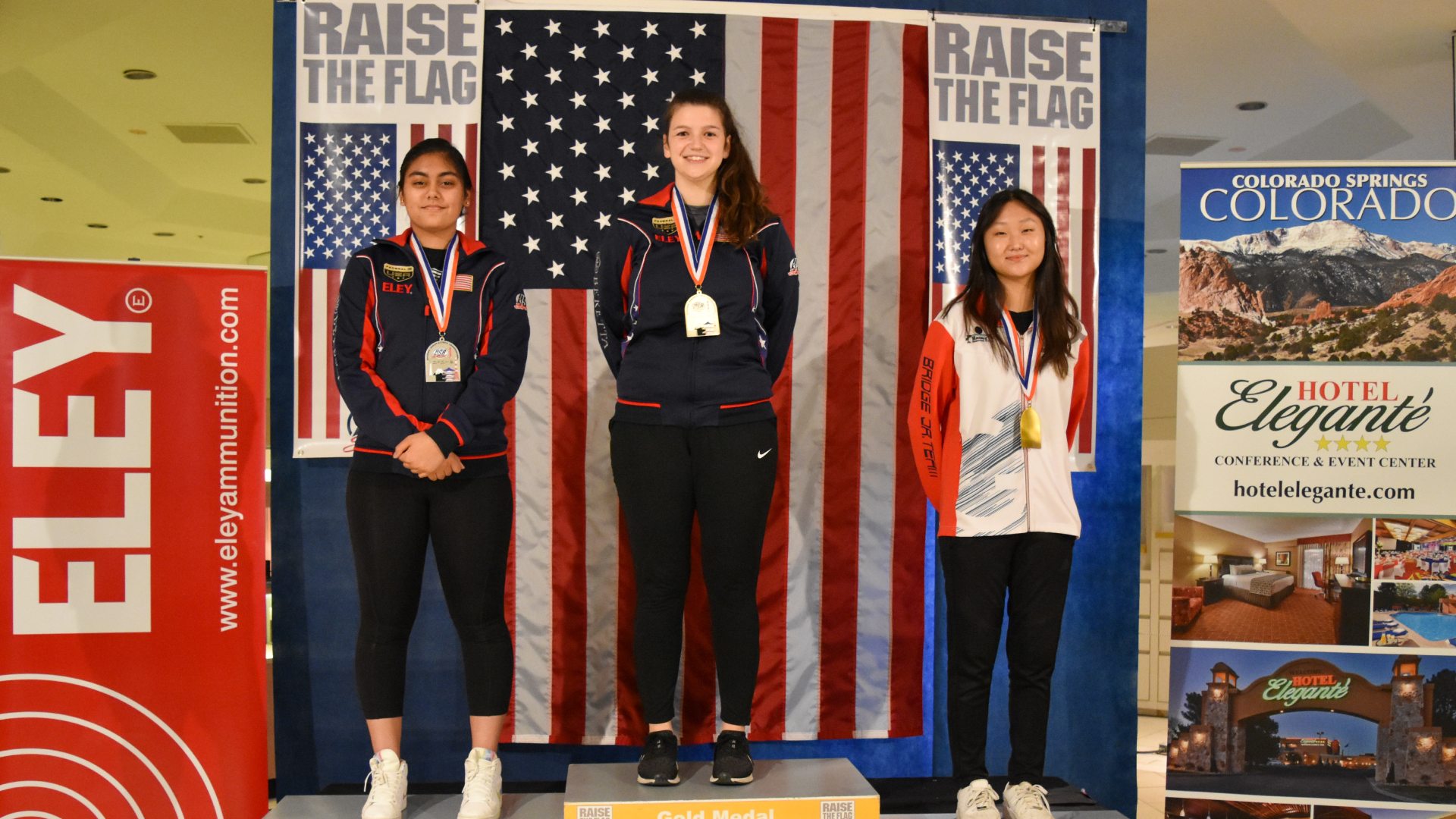 A Colorado native, Smith secured the overall men's gold with a three-day total score of 1687. Ohio State University rising junior Abeln took home the gold for women with a score of 1700 after the final. Additionally, Ablen shot a 1692 qualifying score (180 shots total, 60 shots per day), the highest qualifying score across both men's and women's competitors.
An Olympic Air Pistol Alternate, Abeln earned the top spot in the final with an impressive multi-point lead over her competitors in the elimination series. Suman Sanghera (Great Falls, Va.), Annabell Yi (Diamond Bar, Calif.), Katherine Ahn (Diamond Bar, Calif.) and Ada Korkhin (Brookline, Mass.) battled it out for the remaining spots.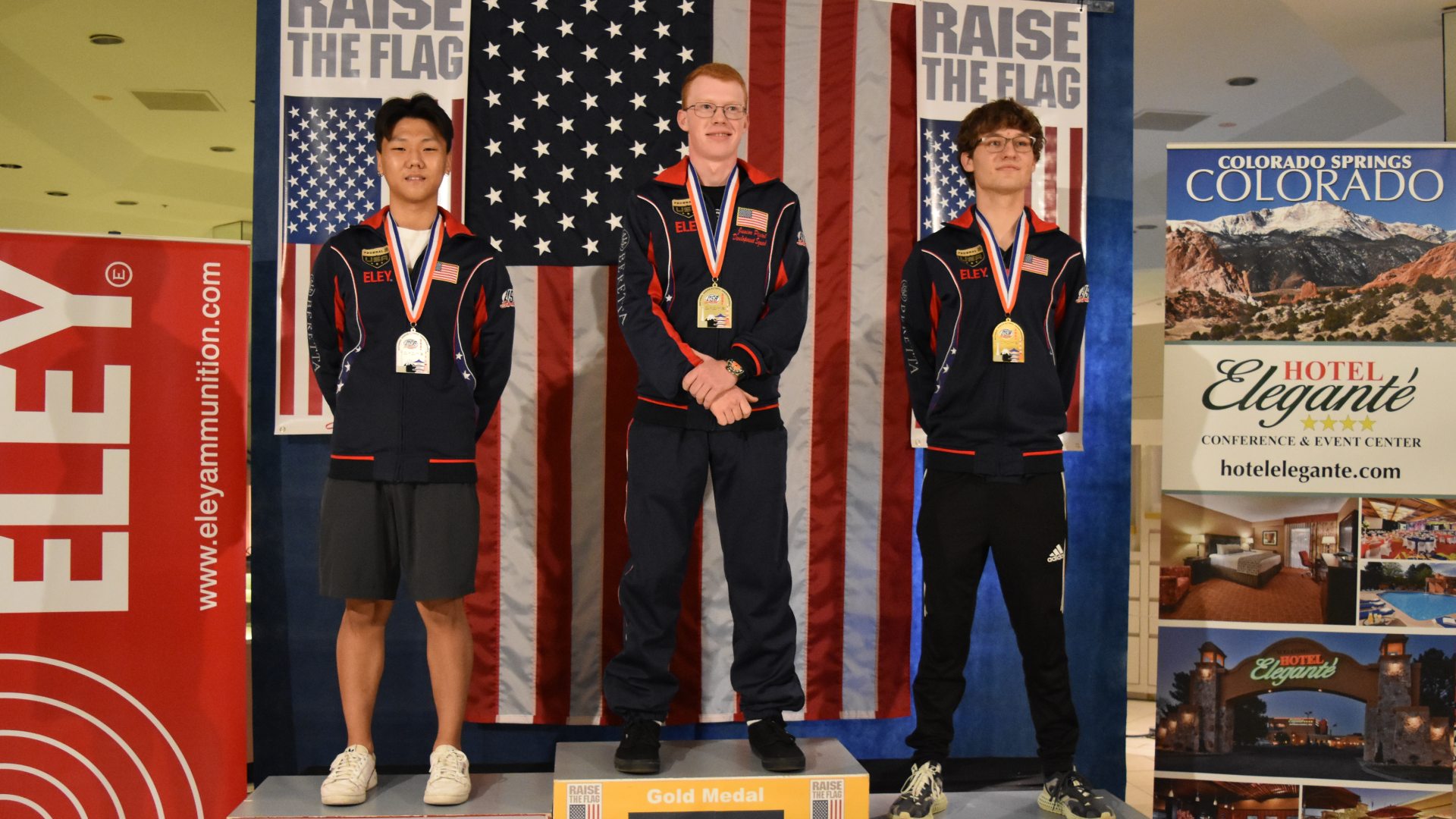 As for the men's air pistol final, Wesley Anderson (Colorado Springs, Colo.) led the pack for the first five series until Smith took over and Ryan Yi (Diamond Bar, Calif.) moved into third place. The leaderboard stayed consistent until the final elimination shots, where a 10.7 from Yi moved him into the first-place position followed by another 10.7, this time from Anderson in the last elimination series. His last shot was enough to propel him into first place in the final.
Immediately after his final victory, Anderson and Hunter Battig (Colorado Springs, Colo.) had to enter in a three-way shoot-off to determine the bronze medalist and a spot on the U.S. Junior World Championship Team. Ultimately it was Battig, the Olympic Air Pistol Alternate, who was able to keep his cool and earn the bronze medal.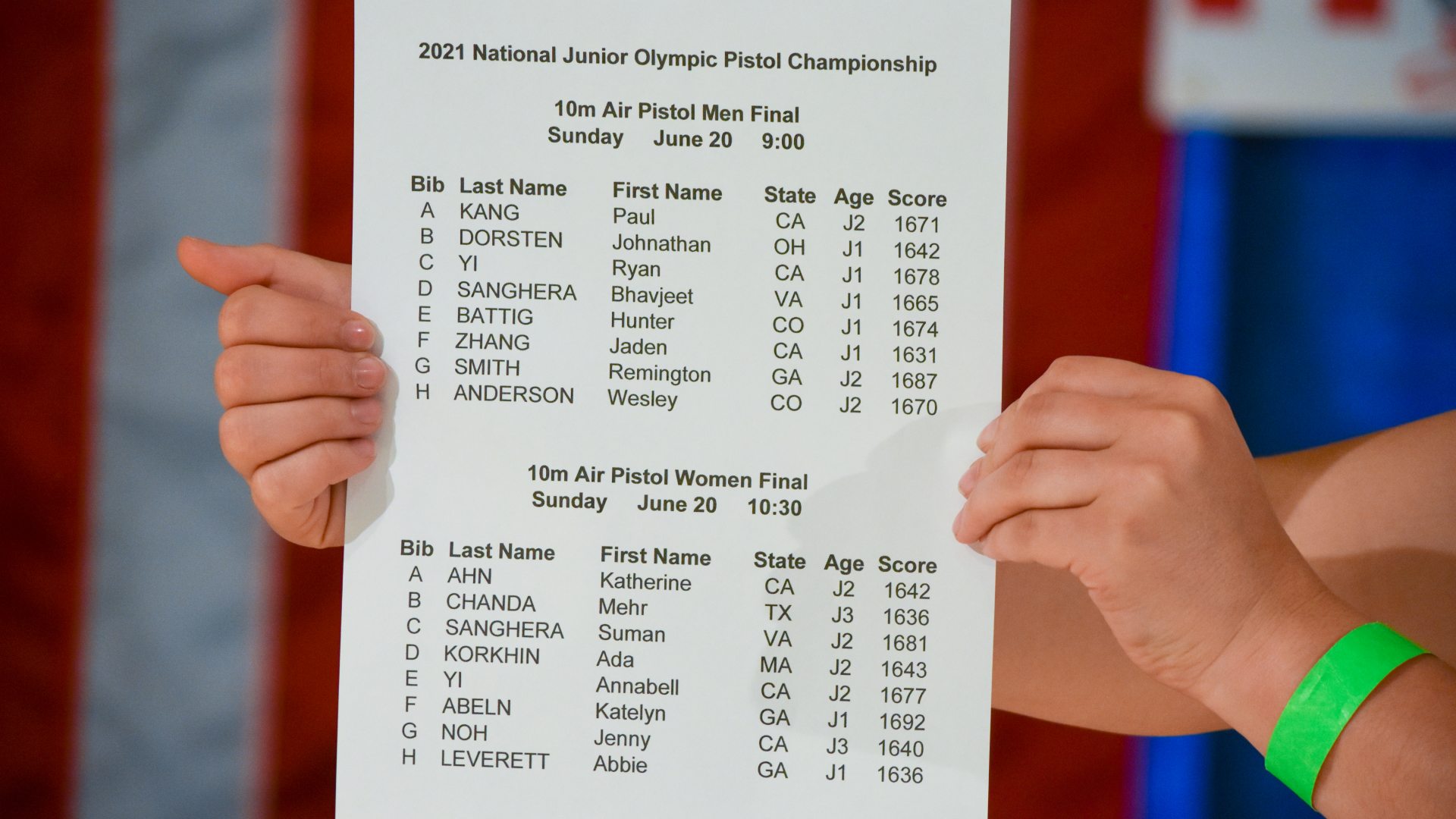 Both the men's and women's finals featured a mix of seasoned competitors and fresh faces. The Air Pistol Junior Olympics served as the qualification match for Junior World Championships in Lima, Peru, in September 2021. Later this year, Abeln, Sanghera, Smith, Annabell Yi, Ryan Yi and Hunter Battig will all represent the U.S. at the Junior World Championships. Plus, Annabell Yi earned her team jacket on the podium and joined the others by being named to the USA Shooting Junior National Team. She will remain on the team until at least June 20, 2022.
In addition, Tokyo 2020 Olympians Sandra Uptagrafft (Phenix City, Ala.), Alexis Lagan (Boulder City, Nev.) and James Hall (Columbia, Mo.) were on hand at year's competition. They presented medal winners with awards following the competition and hosted a Q&A session with National Pistol Coach, Jason Turner. Juniors and parents could ask questions about training and other topics to tap into their expertise.
Learn more at usashooting.org.
Photos courtesy of USA Shooting.
---
Read more:
U.S. Para Athletes Secure 7 Medals, 2 Quotas At 2021 Lima WSPS World Cup