by
posted on January 2, 2019
Support NRA Shooting Sports USA
DONATE
Addressing competitors' concerns regarding daily aggregates and metallic sights, there will be some adjustments to the NRA Mid-Range Championship at Camp Atterbury. Beginning this year at the Mid-Range Nationals, there will be four sub-aggregate National Championships―one for each category of rifle.

A new fourth rifle type―Any Rifle/Metallic Sights and Any Sights―will be awarded during the championship. This is in addition to the whole match.
Match 800

—

National Mid-Range Champion
Match 801

—

Any Rifle/Optical Sights Champion
Match 802

—

Any Rifle/Metallic and Any Sights Champion
Match 803

—

Palma Rifle Champion
Match 804

—

Service Rifle Champion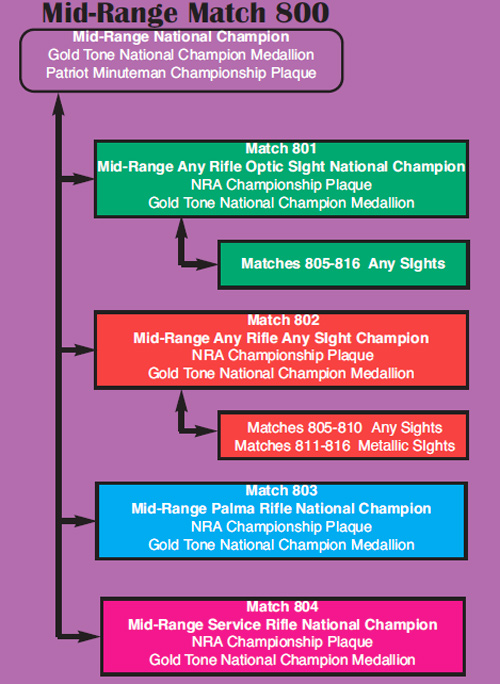 Match 800 will still be the same for 2019. Now, competitors have the opportunity to shoot two days with a scope and two days with iron sights and both of the scores count. The daily aggregates will still be the same as they were last year with the exception of special awards. Each rifle type will have their own champion and then Match 800 will be the overall champion―regardless of rifle type.
The 2019 NRA National Mid-Range Championships are
scheduled for August 12-16 at Camp Atterbury, IN
.