Frank Parsons won the 1934 Harry M. Pope Appreciation match at Camp Perry but that was to be only one of the many accomplishments of this remarkable man during a long and significant shooting career.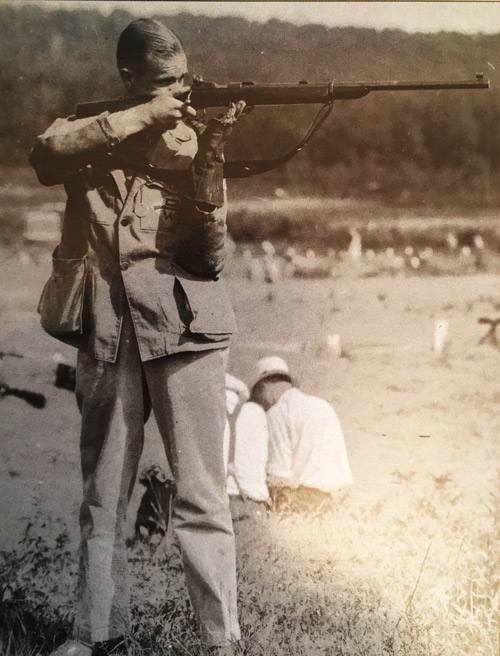 He fired on the winning George Washington University (GWU) rifle team that won the first shoulder-to-shoulder National Intercollegiate Rifle Championship in 1928. The team was coached by Walter Stokes—four-time World Champion at 300 meters in the 1921 World Championships.
Parsons himself coached the GWU team until the early 1950s and always had the team in contention for national honors. He also coached the Pinwheel Junior Rifle Club, the junior division of the National Capital Rifle and Pistol Club, and was the mentor of several generations of champion shooters.
By 1934, Parsons had already been a member of the U.S. team in the 1930 World Shooting Championship and would go on to compete internationally again on the 1948 U.S. 300-meter Free Rifle Team in that year's Olympic Games in London and on the 1949 300-meter team that went on to the World Shooting Championships in Buenos Aires, Argentina.
In addition, Parsons was Team Captain of the 1952 U.S. team that competed in that year's World Shooting Championships in Oslo, Norway, and was Captain of the 1952 U.S. Olympic Shooting Team that went to Helsinki, Finland.
He also served on the NRA's Board of Directors and on the Executive Committee. In his spare time, he founded and ran the Frank Parsons Paper Company in Washington, D.C.
The Parsons Trophy, given by his estate, is awarded annually to the National Smallbore Position Champion.
---
See more:
The Golden Era of Exhibition Shooters