Bruce Hodgdon was an avid reloader, competitive rifle and trap shooter, hunter, NRA Benefactor and World War II veteran. His start in the firearms industry came from custom loading ammunition for friends before deciding to turn his passion into business, with an initial purchase of 50,000 pounds of government surplus 4895 gunpowder. His first ad was placed in American Rifleman and, with the help of his young sons J.B. and Bob, shipments of his product were sent out in metal cans with hand-glued labels.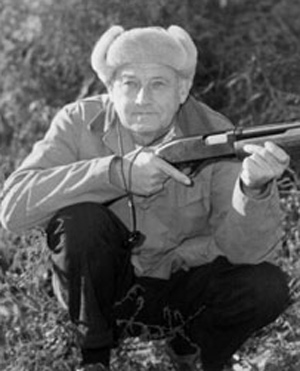 Before long the family business began to flourish, with the boys continually dropping off shipments at the train station before school, and with Amy, Bruce's wife, acting as bookkeeper and saleswoman. Bruce resigned from his full-time sales position and in 1952 officially started B.E. Hodgdon, Inc. After graduating from college, J.B. and Bob joined the company full time and the business soon spread nationwide.

At first, the company sold reloading components, tools, firearms and ammunition. Eventually the wholesale firearms and powder business was split to cut down confusion for both the customers and staff, and in 1966 Hodgdon Powder Company was born.

Among his many accomplishments, Bruce was a part of a team that influenced the International Code Council to downgrade certain packages of smokeless powder into easier-to-ship classifications. And in 1967, he helped build what was then the largest indoor shooting range in Kansas.

Before he passed away in 1997, Bruce was honored for his contributions to the shooting sports with the Shooting Academy Award of Excellence. His sons, also sharing his love for the shooting sports, continued to expand their contributions to the sport after taking over the family business. Bob was a founding member of the National Shooting Sports Foundation in 1979 and J.B. became active in promoting the shooting sports to youngsters through Boy Scouts of America and NRA's Youth Hunter Education Program.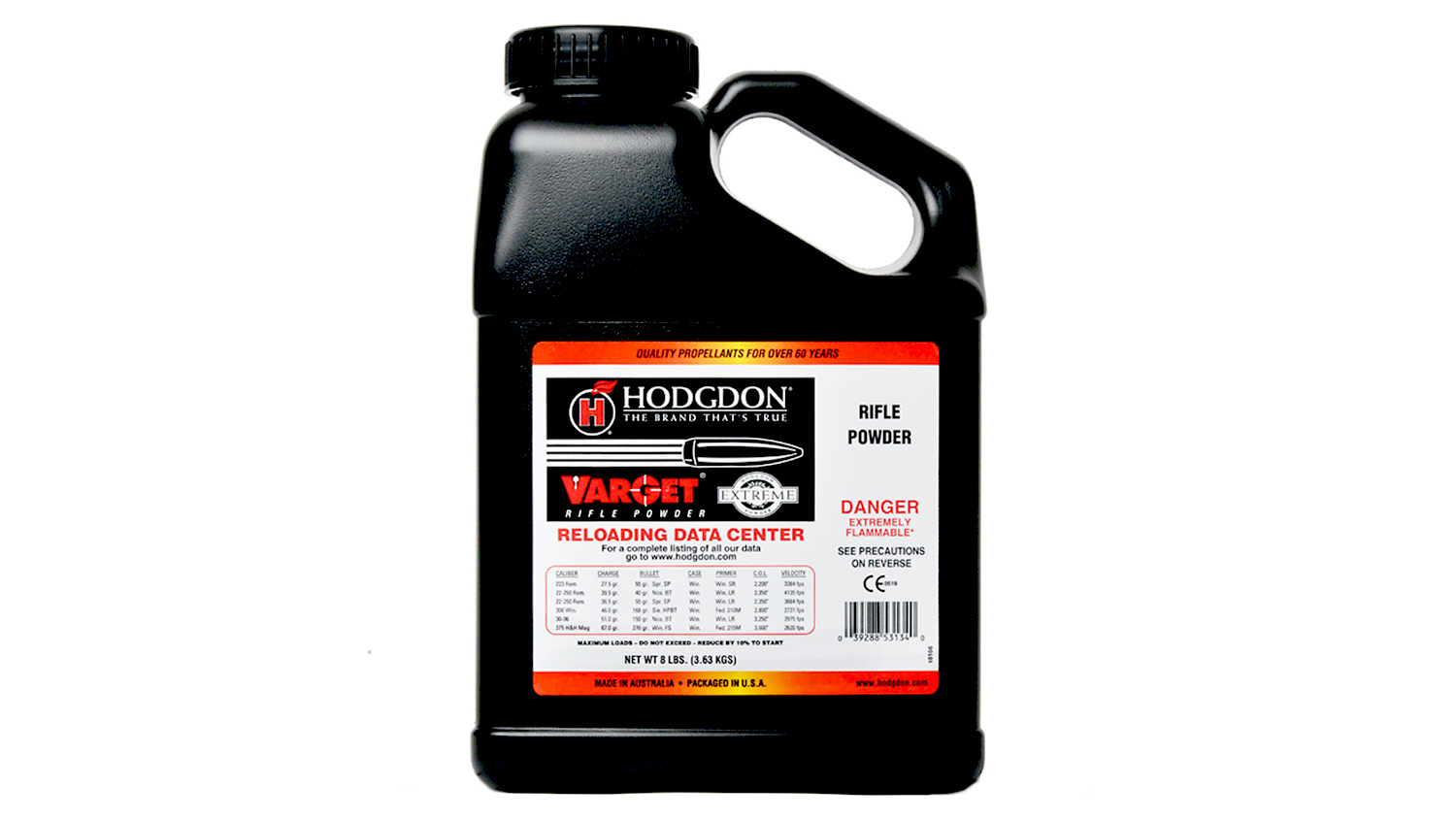 In 2003, Hodgdon purchased IMR Powder Company, and still continues to produce the company's original H4895 powder. In 2009, the company acquired Goex, a black powder brand popular with muzzle loaders. Today, it's still the satisfaction of its customers that drives Hodgdon Powder's success. Employees share the same enthusiasm that Bruce had for the shooting industry. They are award winning skeet, trap and sporting clays shooters, competitive pistol, rifle and shotgun shooters, state and national winning muzzle loading competitors, cowboy action shooters and hunters.

Chris Hodgdon, Bruce's grandson, said another key to success are the company's employees who believe in the value of its product.

"Nearly all of our team members are passionate about shooting, hunting and reloading. Also, many are NRA members."

Last year, Hodgdon celebrated their 70th anniversary. For more information about Hodgdon Powder Company, please visit www.hodgdon.com, or call (913) 362-9455.