From the June 2013 issue of
Shooting Sports USA,
building a holster for the S&W Model 42 revolver upgraded to match-grade performance by none other than master gunsmith David Sams.
Founded by Milton H. Sparks (1917-1995), "Milt" began making holsters in the 1960s. The baton was handed over to Tony Kanaley in 1990, who has developed nearly all of the holster designs in the current catalog. Under Kanaley's direction, the custom shop of eight employees, all of whom compete and carry concealed, is managed by Jim Wall, who also attends to the mechanical requirements of the shop. Nick Harvey runs the office and the IT functions, while Scott Kubik handles maintenance. Everyone on the team builds holsters. Rather than use an assembly-line process, each holster is made from start to finish by a single craftsman. The fact that they must manage backorders of several months speaks to their popularity.
The process begins with select, Grade A, vegetable-tanned leather and a metal retaining liner sewn into the holster mouth for proper retention and re-holstering (figure 1).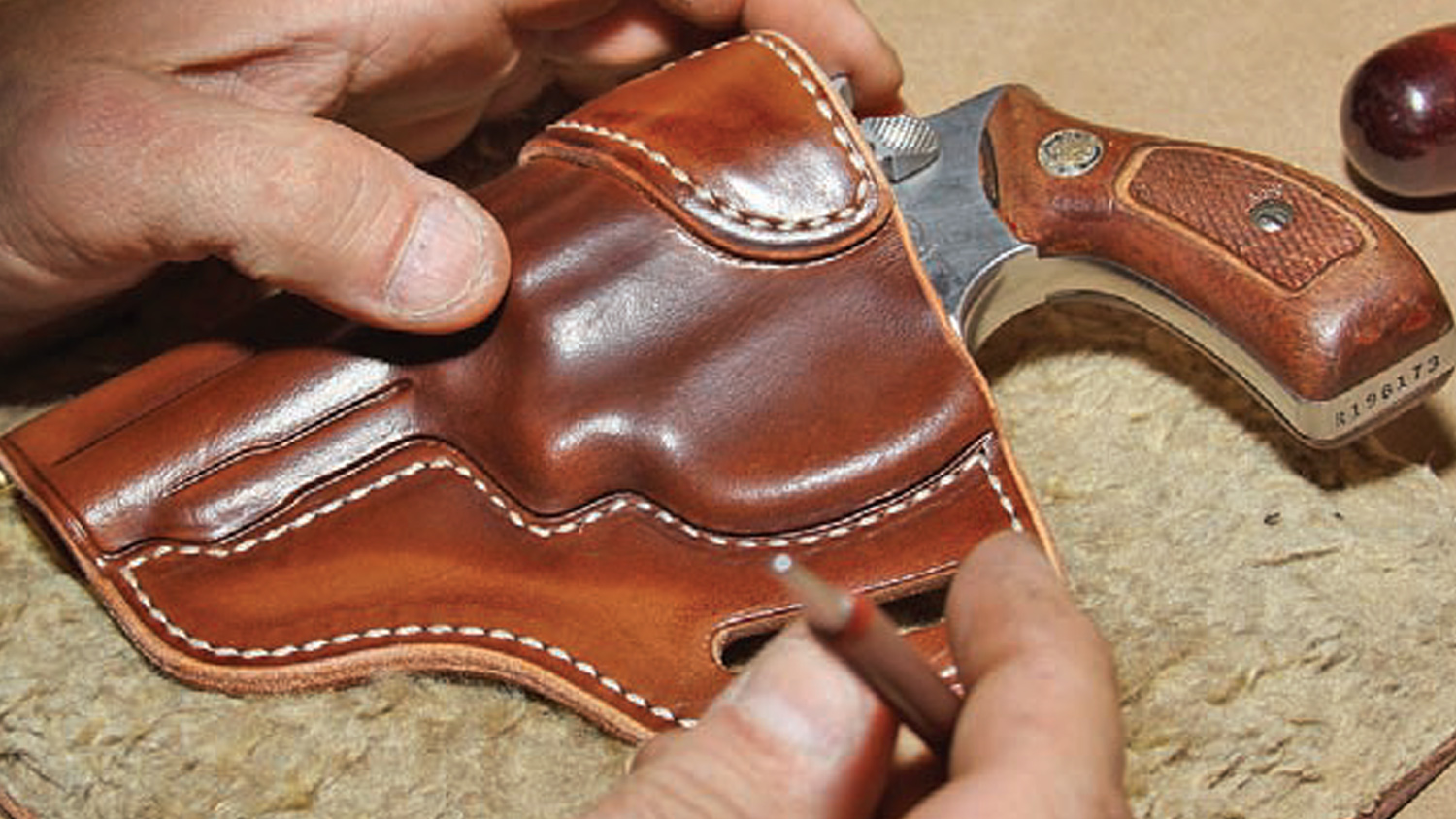 Next, the leather is sewn with a lock-stitch machine whereby the upper and lower threads are entwined within the hole. Thus, even with external wear, the internal portions of a seam will stay put. The holster is then wet-molded for a close fit. In figure 2, the shape is contoured using a molding tool.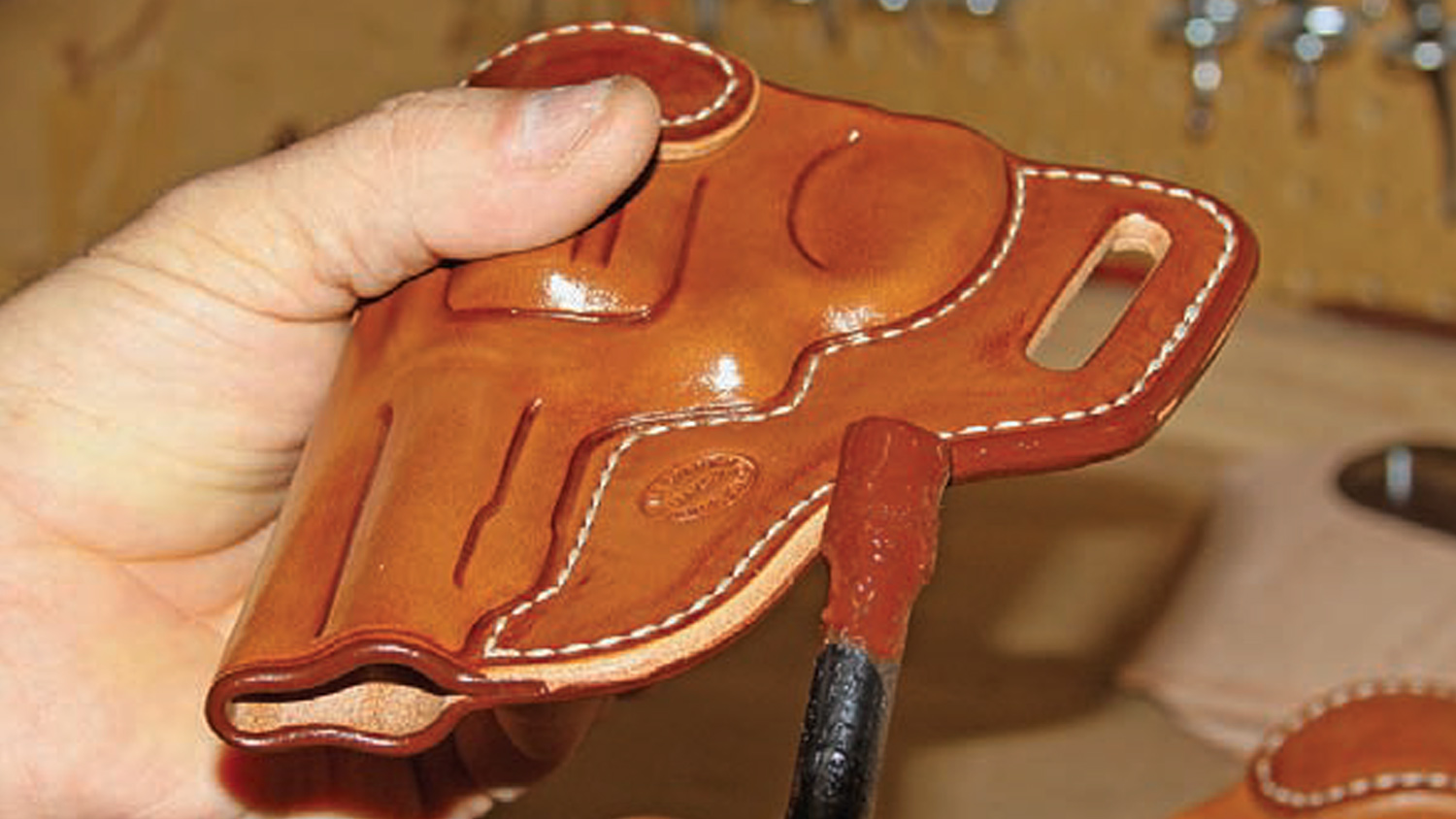 Final assembly (figure 3) includes waxing, burnishing, dressing the edges and applying the maker's mark. In addition to the beauty of hand-tooled leather, Milt Sparks, Inc. produces a holster that effectively retains the gun and pulls the holster in close for proper placement against the waist.
Milt Sparks Holsters, Inc.
Facebook:
Milt Sparks Holsters
115 E. 44th Street
Boise, ID 83714
Phone (208) 377-5577
www.miltsparks.com