With a final score of 1918-161X, Sgt. Anthony Heinauer of the U.S. Army Marksmanship Unit won the 2021 Bianchi Cup Production Optics title. Celebrating its 42nd year, the match was conducted May 24–28 at the Green Valley Rifle and Pistol Club in Hallsville, Mo.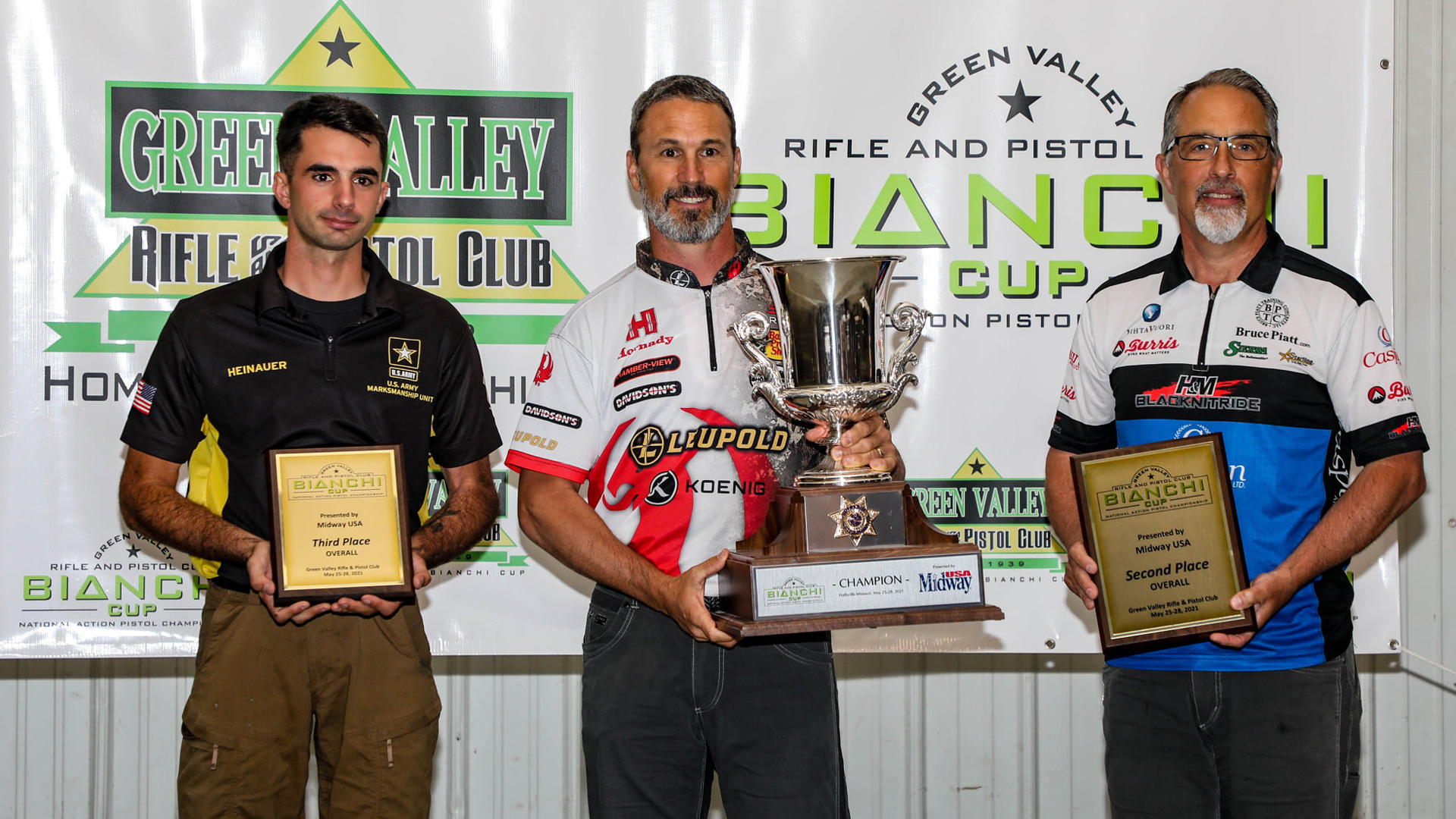 Nearly reaching a perfect 1920 score, Sgt. Heinauer dropped two points in the Barricade Event. His 1918 score was good enough to place him third overall in the combined leaderboard—only the two perfect scores posted by match winner Doug Koenig and second place Bruce Piatt beat Sgt. Heinauer. To put this achievement in perspective, the next highest Production Optics shooter—runner-up Tom Lloyd—was 54 points behind Sgt. Heinauer with 1864-125X.
In addition, Sgt. Heinauer won the 2021 Bianchi Cup Multi-Gun Championship. His AMU teammates Staff Sgt. Ryan Franks and Staff Sgt. Walter Johnson followed him in second and third places, respectively. (No multi-gun scores were available as of press time).
A member of the U.S. Army Marksmanship Unit's Service Pistol Team, this past April Sgt. Heinauer won the Production Optics Championship at the 2021 Bedford Action Pistol Match in Virginia.
See the full results of the 2021 Bianchi Cup National Action Pistol Championship at the Practiscore website.
All photos courtesy U.S. Army Marksmanship Unit/Facebook.
---
Read more:
Doug Koenig Wins 2021 Bianchi Cup