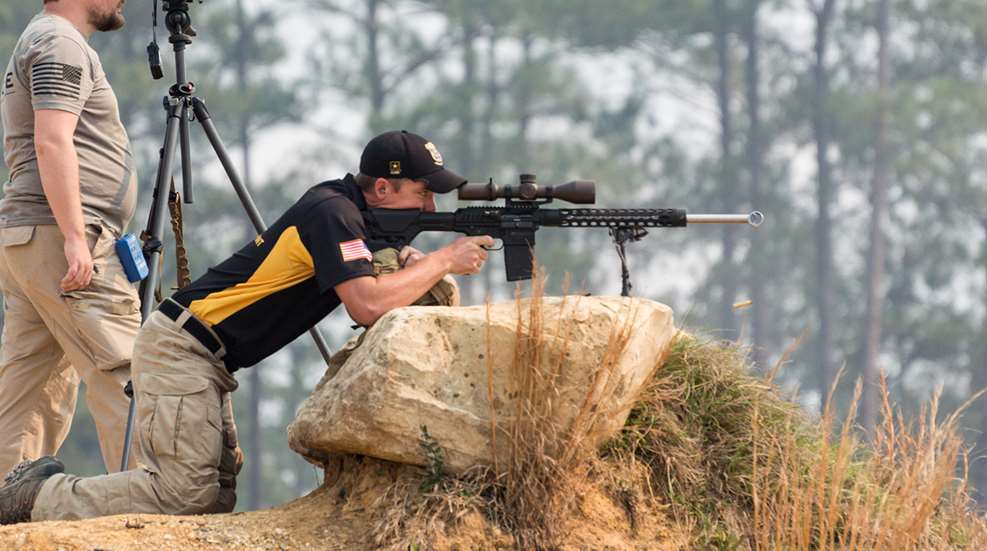 On February 18, the inaugural Precision Rifle Series (PRS) Gas Gun match was held at CORE Shooting Solutions in Baker, FL. The two-day match featured 16 stages designed to challenge shooters moving into multiple positions to engage targets at up to 800 yards. Taking a cue from multi gun competition, pistol shooting was added to the course of fire for four of the 16 stages.

The new PRS Gas Gun Series has competitive shooters bringing their ARs (or any semi-automatic rifle) fitted with riflescopes to shoot at mid- to long-range distances—similar to the original bolt-action based PRS game—but with an atmosphere all its own to keep things interesting. About this first match, PRS Director Shawn Wiseman said, "There was some really solid shooting from people that we all know and respect."

PRS Gas Gun shooters are broken out into three different divisions—Tactical Light for .223 Rem. rifles, Tactical Heavy for .308 Win. and Open for everything else up to .30 cal. By far, Tactical Light was the most popular division at this match. According to Match Director Ryan Castle, "About 65 percent of shooters competed in Tactical Light. The remaining 35 percent was split pretty evenly between Open and Tactical Heavy."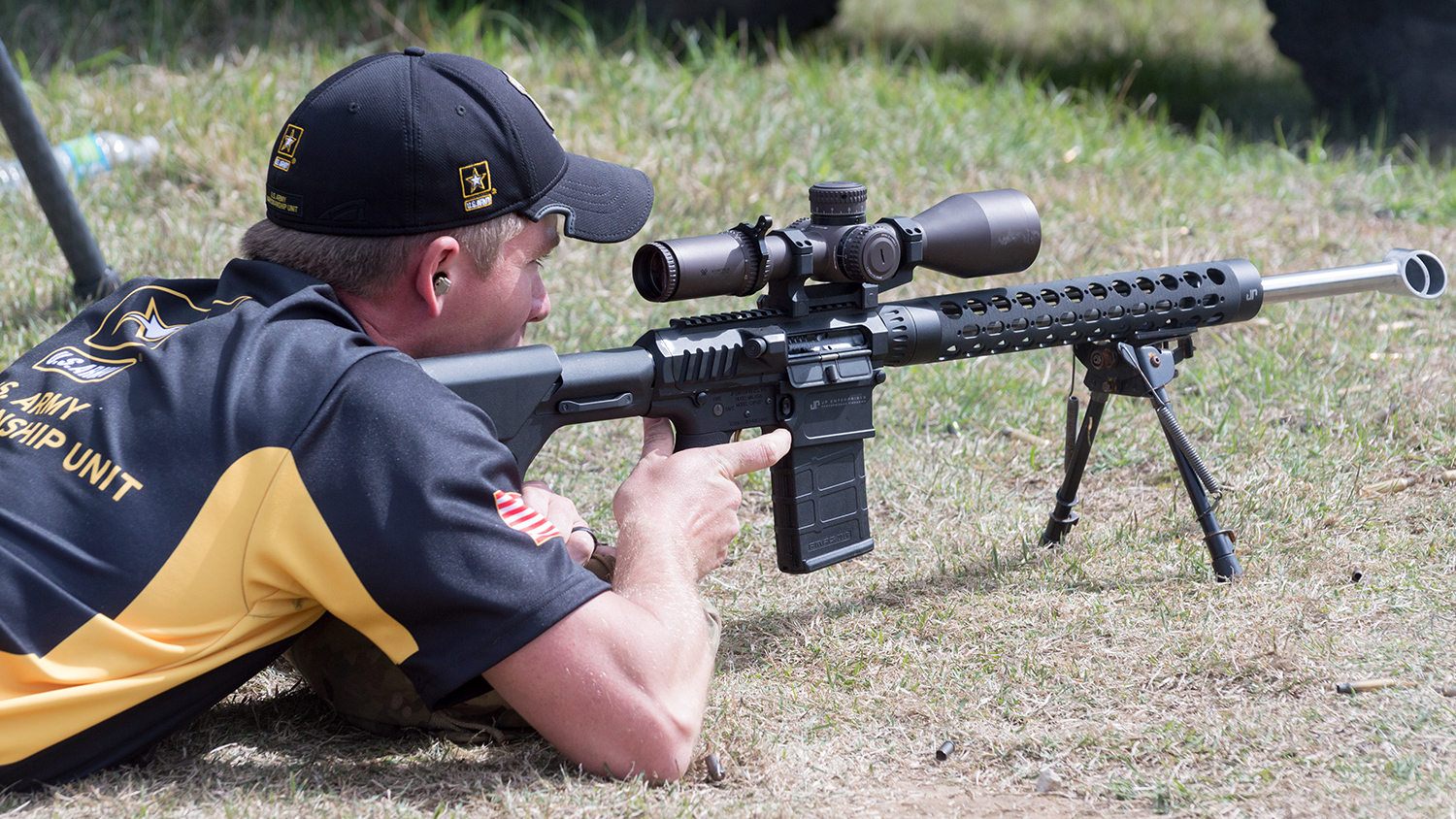 Open Division competitor SSgt Tyler Payne of the U.S. Army Marksmanship Unit (AMU) was the overall winner by a hefty margin, finishing with a raw score nearly 200 points ahead of the runner-up, Rhett Walters. About his win, SSgt Payne said:

"For the gas gun match held at CORE, I used a JP LRP-07 chambered in 6mm Creedmoor, with a Vortex Razor HD Gen 2 4.5-27 scope. I was shooting the Berger 105 hybrid bullet at 2975 fps.

This match had a lot of similarities to 3-Gun, which I've been shooting for 11 years now. With targets out to 800 yards, limited rounds and 30 second penalties, the match gave you the opportunity to go as fast as you wanted but really forced you to be accurate. Training for PRS has given me enough discipline to make my shots count and 3-Gun has taught me how to be efficient, those two things helped me excel at this match. Having to slow down with a gas gun and make my shots count was very foreign to me. Usually at matches with a gas gun, you get as many shots as you want to take, so having to slow down was difficult. If I had any pointers for someone wanting to try this type of match, it would be to get out and confirm your data as far as you can. Don't trust your ballistic apps. Other than that, ask questions, watch the experienced shooters and have fun!"

Terry Gower and Greg Hamilton finished second and third, respectively, in Open Class. Rhett Walters, Terry Cross and Sean Murphy finished first, second and third, respectively in Tactical Light. For the Tactical Heavy, Ryan Voccola finished first, Jon Gonzales winning second and Spencer Berry in third. Candice Horner was High Woman.

At the match I eyeballed several competitors' beautiful customized rigs. There were many Armalite, GA Precision, JP Enterprises, LaRue and Seekins rifles. Most, if not all were topped with high-end optics—Bushnell, Kahles, Leupold, Nightforce and Vortex with 5 to 6x zoom being the most prevalent choices. For ammo in Open Class, 6mm and 6.5mm Creedmoor was popular.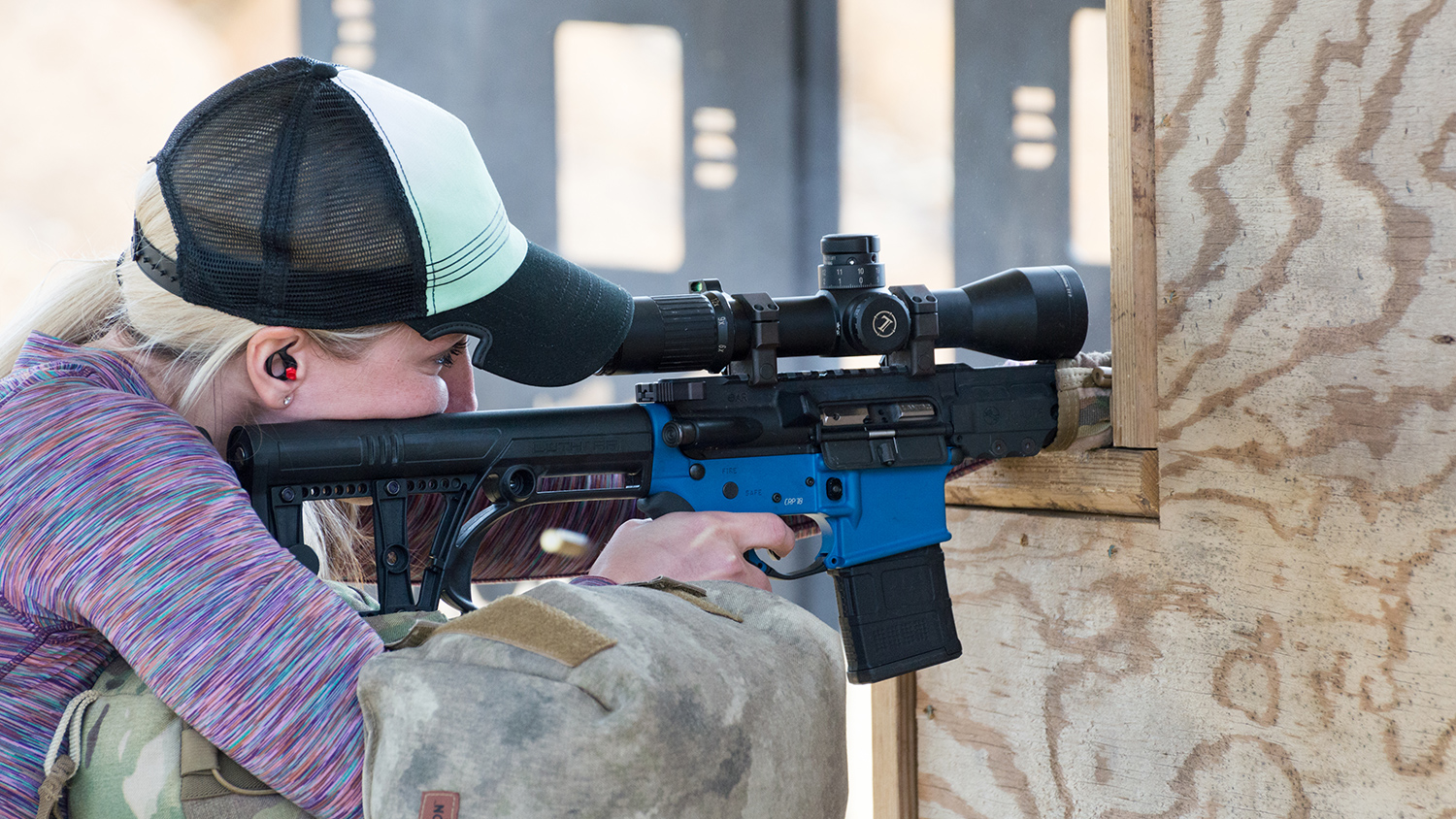 The prize table at the awards ceremony included products from Langxang Tactical, Falkor Defense, Leupold, Knight's Armament, Nightforce, Kestrel, Gemtech, Lone Star Armory, Seekins Precision, Adams Arms, Trigger Tech, Badger Ordnance, Superior Ideas Steel, Magneto Speed, Armageddon Gear, Radian and Barrett.

PRS strongly believes there should be few, if any restrictions placed on Match Directors—allowing them to run their individual matches in a way that best fits their vision and needs. Therefore, Match Directors have the freedom to formulate courses of fire that best captures the core principles of PRS competition. The competitors themselves determine match quality, and are encouraged to provide feedback when necessary to the powers that be.

Inaugural PRS Gas Gun Series Match Leaderboard - by PractiScore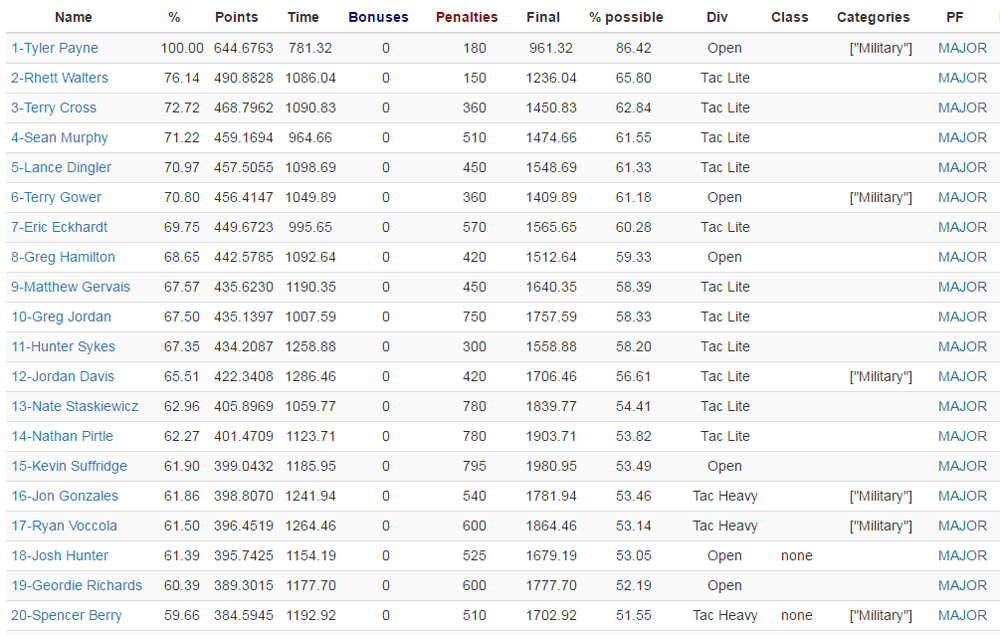 Editor's Note: The full results of the PRS Gas Gun Series opening match will be published in a future edition of the digital monthly magazine.

Photos by John Parker.