The U.S. Army Marksmanship Unit (AMU) swept the 2017 National Trophy Pistol Matches, claiming overall wins in multiple events, along with capturing the National Trophy Team (NTT) Match for the eleventh year.

The AMU's SFC James Henderson scored 392-16X, winning the President's Pistol Match for the eighth time. SFC Henderson is also the current match record-holder, additionally he holds the overall record for the National Trophy Individual (NTI) event.

"I try not to think about outcomes―I just do what I do, shot by shot. Winning [is] not really up to you," he said. "You can shoot an amazing score and someone can one-up you. I just try to do the best that I can for that day and see where it falls."

This is SFC Henderson's last year as a member of the AMU, after deciding to retire after 32 total years of service―12 Reserve and 20 Active. His teammates, led by SFC Lawrence Cleveland, presented SFC Henderson with a commemorative plaque during to show their heartfelt appreciation to him for his dedication over the years.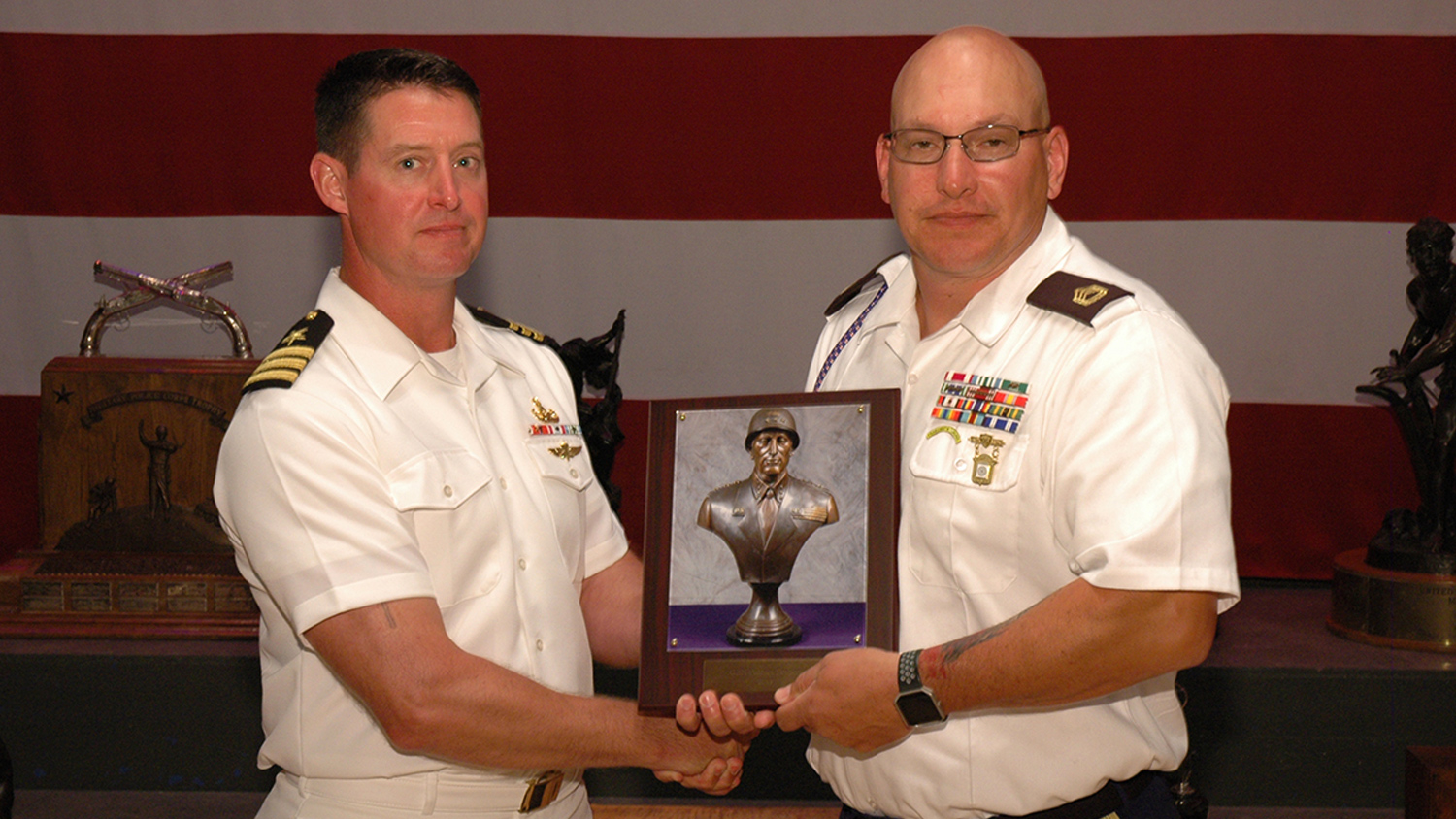 "I am humbled by the gratitude, friendship and love I have been shown by this group of soldiers. They have become family," SFC Henderson said in tribute to his teammates. "I have taught them all I can, and I will always answer their calls."

For his win in the President's 100, SFC Henderson received a Colt Gold Cup Pistol.

His AMU teammate SFC Patrick Franks was the overall winner of the NTI Pistol Match with a score of 289-10X. After winning the event multiple times over the years, SFC Franks keeps a mental game similar to that of SFC Henderson―saying although practice is important―winning sometimes just depends on the day.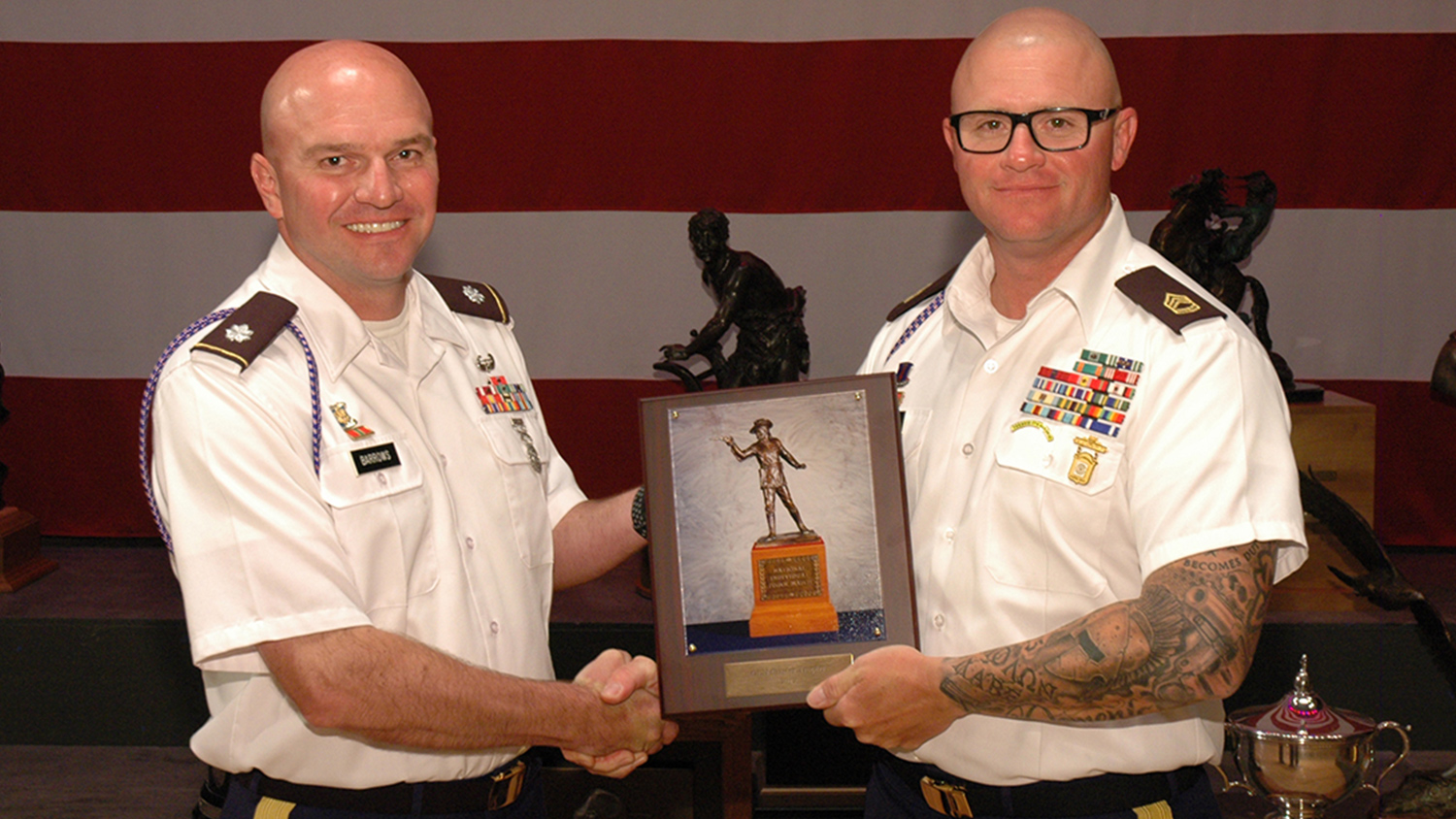 "I don't really train to win it all. I hope for the best. If it works, that's good, but if it doesn't, oh well. I try to treat it the same as every other match," SFC Franks remarked. "I think you can't really prepare too much for Camp Perry because it's so unorthodox with the weather, the timing―holding up the line because there's an eagle downrange or boats in the impact area. So I just try to keep it as simple as possible and do what I know how to do."

SFC Franks younger brother and fellow AMU shooter, SSG Ryan Franks, overtook the EIC Pistol event by a single point over teammate SSG Greg Markowski―firing a score of 289-7X. The team of SSG Markowski, SFC Henderson, SSG Joshua Kingery and SFC Lawrence Cleveland won the NTT with a score of 1112-26X.

SFC Franks served as team captain. He spoke positively of the success of the AMU this year, commenting, "We gain our successful outcomes at each one of our matches by feeding off of each other. If one person isn't maybe shooting up to par, another person's going to pick up the slack, and I think this is a pure example of exactly that happening."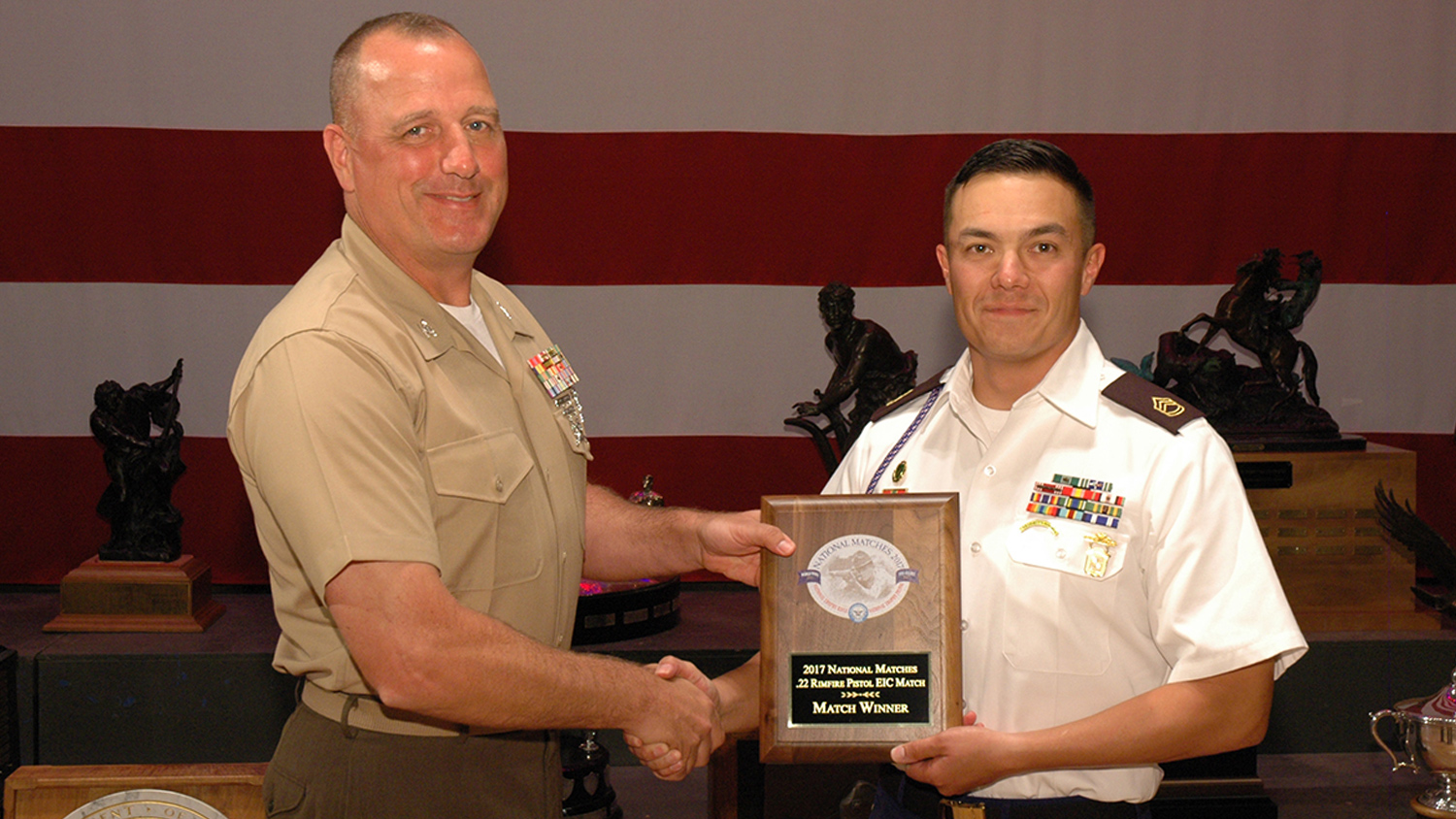 Adding to the AMU's win streak, SFC Lawrence Cleveland won the .22 Rimfire Pistol EIC Match scoring of 291-9X. SGT Mack Williams of the Army Reserve, was the high non-distinguished competitor of the .22 event, with a score of 274-3X. 

High Junior of the .22 Rimfire Match was 19-year-old Derek Rodriguez. Seventeen-year-old Samuel Kwon won the Junior President's Pistol Match with a score of 330-3X. Additionally, Kwon earned High Junior in the NTI competition.

Judy Tant won her seventh National Women's Pistol Trophy this year. This year's NRA National Pistol Champion, Jonathan Shue, won High Civilian in the NTI. Finally, for the M9 EIC Match, Brannon Sickels finished first with a score of 264-2X.