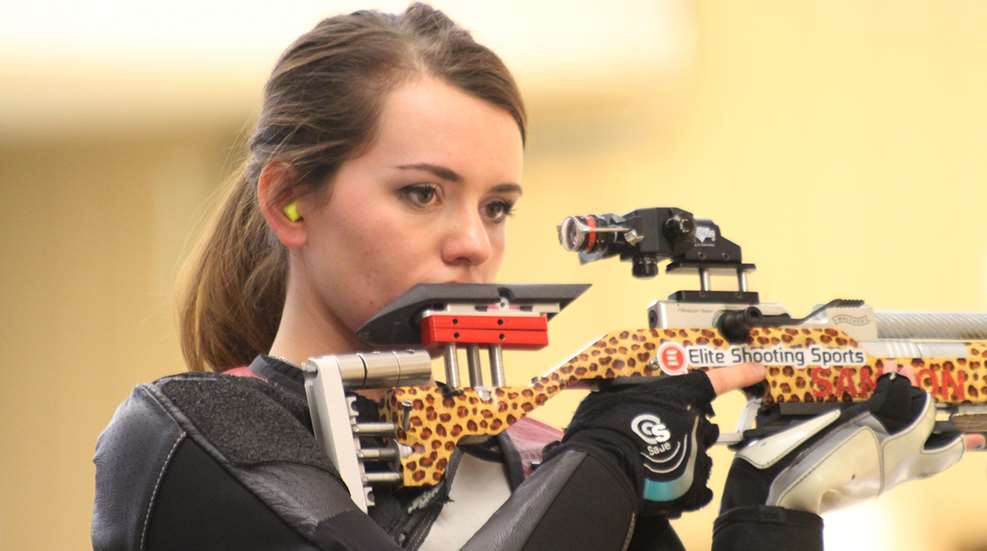 Rachel Martin might be best remembered for her big finish while on the University of Nebraska Rifle Team—winning the 2015 NCAA Rifle Championship, and one memorable photograph she took with the host school University of Alaska-Fairbanks' mascot—Nanook the polar bear.

Now 23, the seven-time All-American graduated last May, earning her Bachelor's Degree while shooting on the rifle team for all four years. These days, Martin is working on her masters while keeping up with the intensities of training for international competition.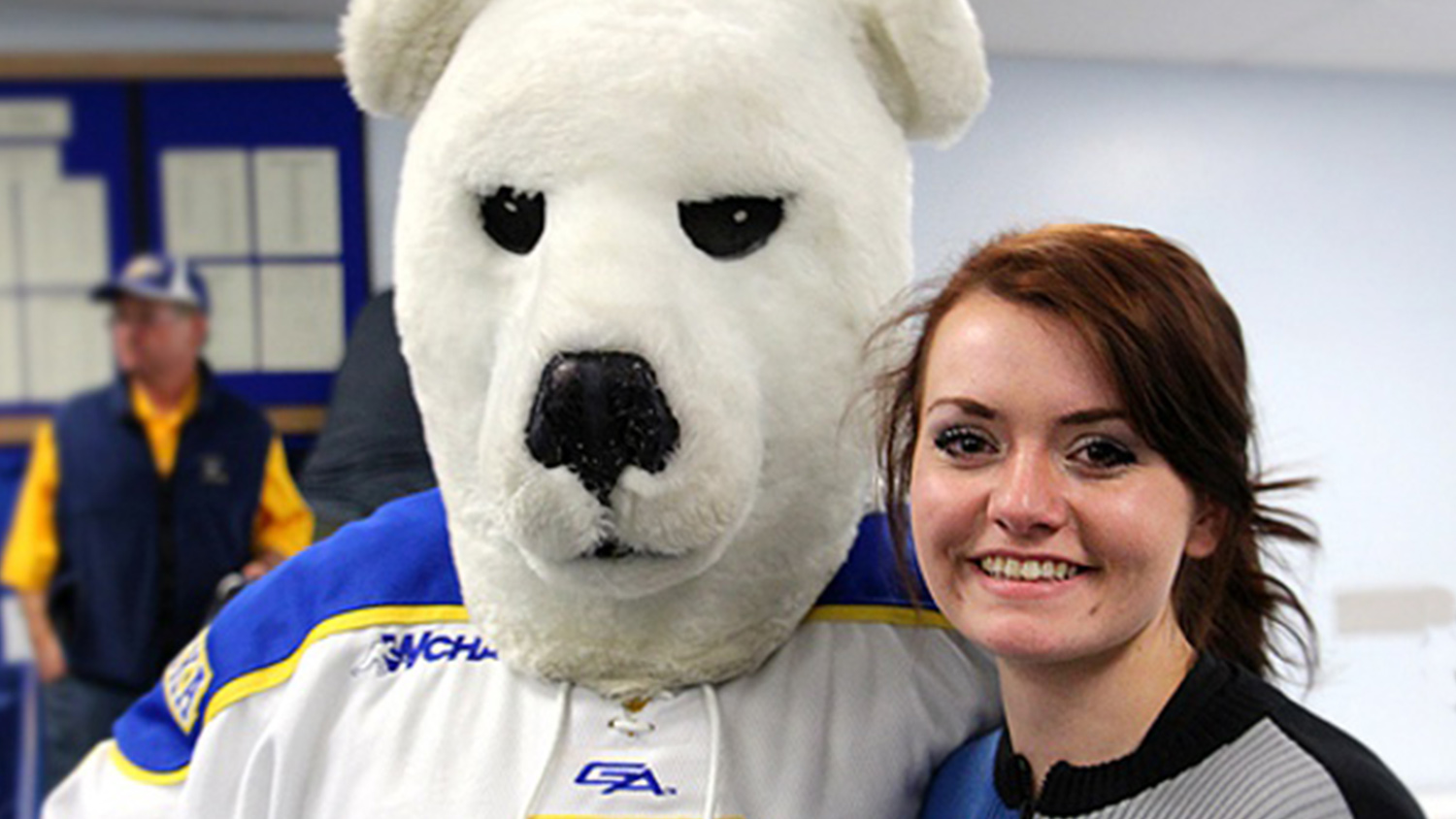 Her story in the shooting sports is similar to many of our own: starting out shooting with dad in her hometown of Peralta, NM.

"My dad is a big shotgun shooter, his whole family is. When I was in 4-H, I found out about the rifle team. There was nobody to coach the team," said Martin. "So, my dad took it over, not knowing too much about rifle. He had my two sisters and myself as the rifle team basically for a while."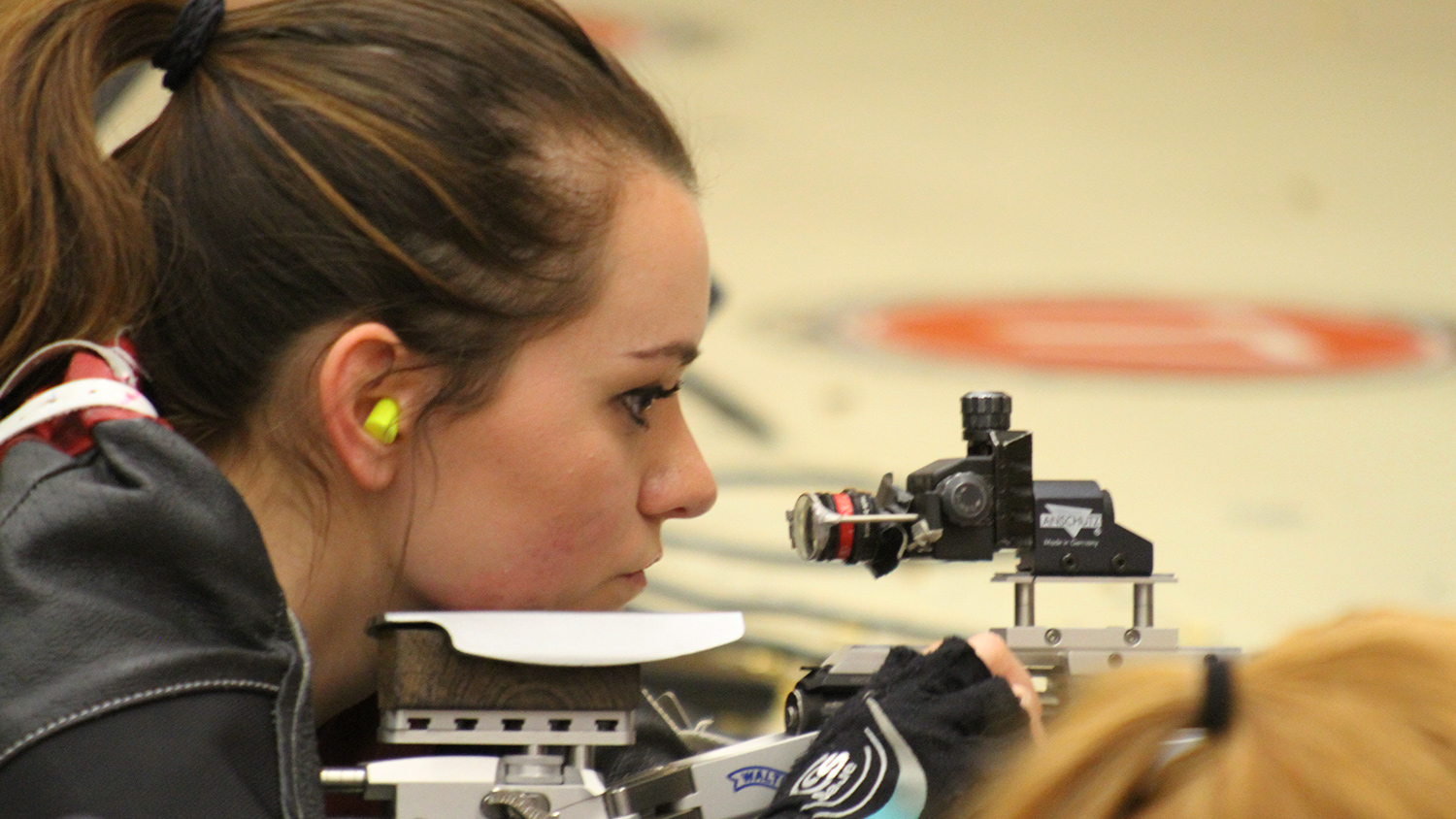 Spending time with dad was key in this shooter's development. She wasn't really interested in becoming a competitor at first.

"I hated it at first. I was not a natural, I couldn't hit anything," said Martin. "I kept shooting for my dad, because it was really good bonding time for us and my sisters."

After a while, the shooting bug finally bit Rachel Martin.

"When I turned 13, I ended up really enjoying the sport. I continued through 4-H, through high school, making the junior national team my senior year," said Martin. "I was recruited by Nebraska and ended up going there."

Collegiate rifle
Regarding her time at Nebraska, Martin enjoyed being part of the rifle team—both learning to be a better rifle shooter, and the camaraderie that comes with being part of a collegiate squad.

"Being part of the team was something I absolutely loved," she mentioned. "Once I got to Nebraska, I had the team I had been searching for. Traveling, working and learning from them is something I will always cherish."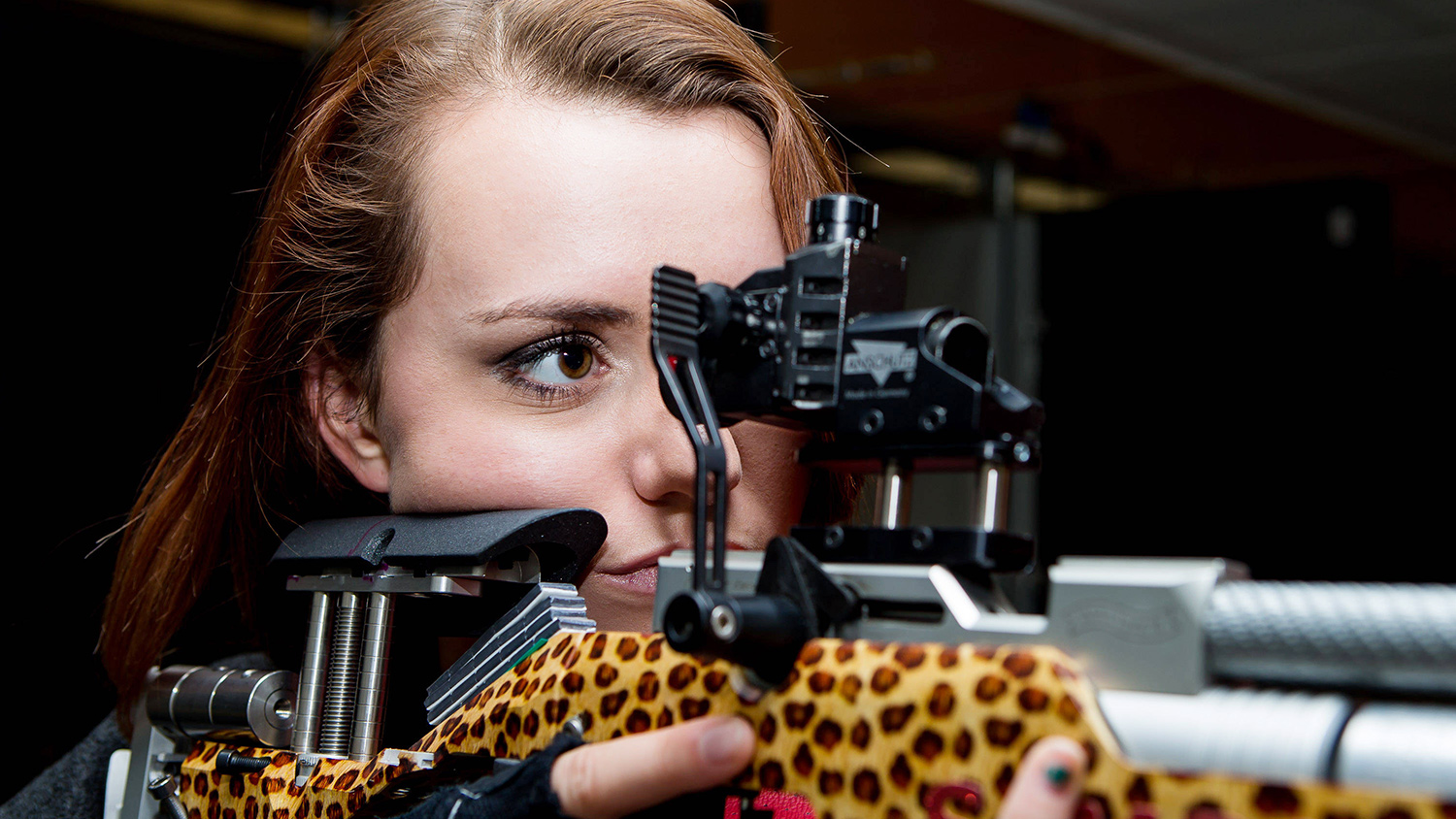 Martin is one of the top Nebraska rifle shooters ever—tied for second in school history for the most All-American awards. She led the Huskers to the NCAA Rifle Championships in each of her four seasons. She cites these two events as the highlights of her collegiate shooting career.

"The first highlight of my career at Nebraska was winning the NCAA title in 2015," said Martin. "The second was our very last year. We did great in air rifle—winning third place at NCAA. But, the way we worked together as a team is something I had never experienced before. All the girls were amazing, it was smooth sailing and I absolutely loved that."

Gear
In college, Anschutz was Martin's rifle of choice, using the Model 2002 for air rifle, and the Model 1913 for smallbore.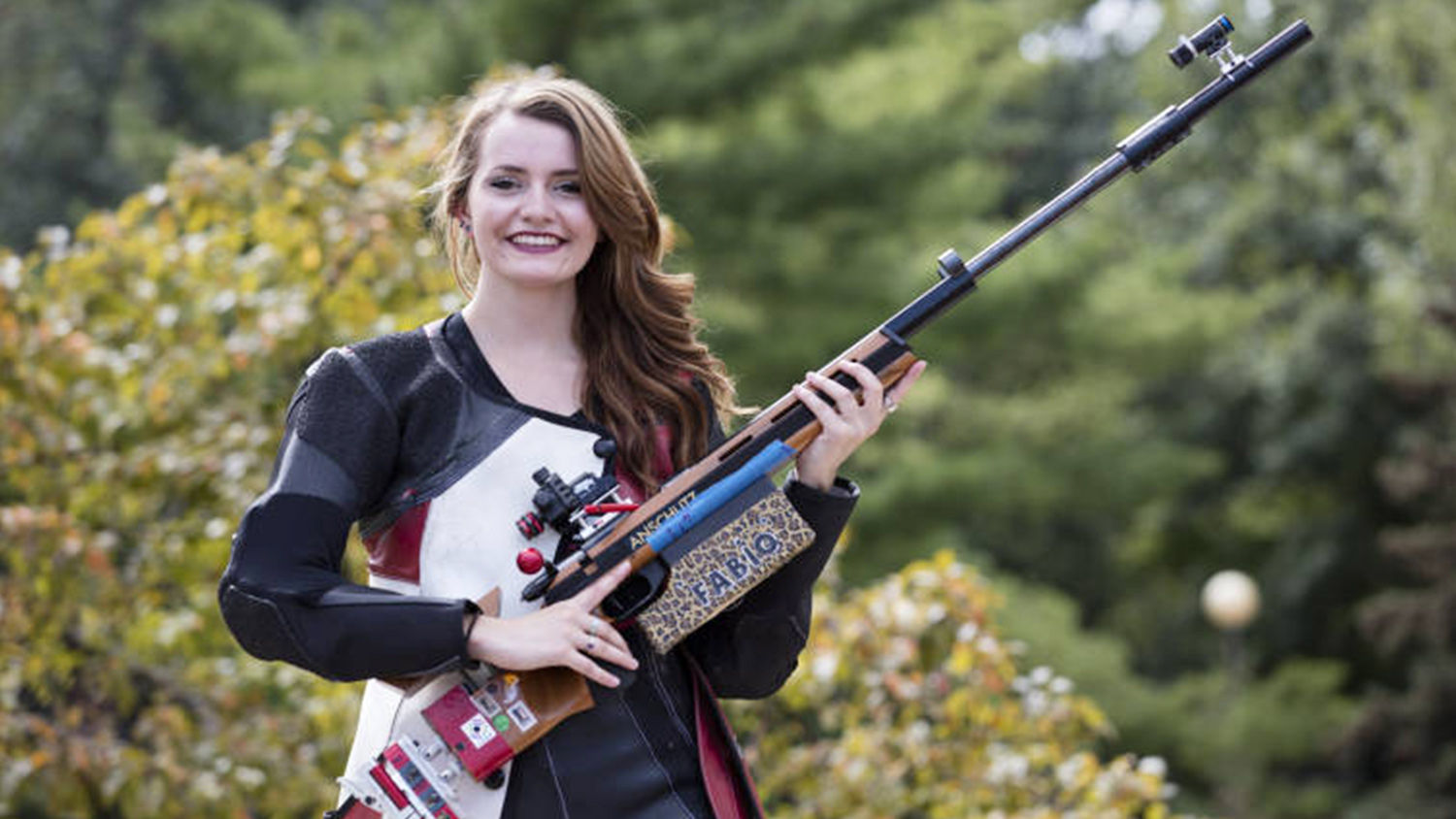 She ended up switching to Walther, winning last year's USA Shooting Fall Selection match with the KK500 for smallbore. It was only her second match with the gun.

"I love Anschutz, they are so reliable," Martin remarked. "But, the Walther is great because it fits me a little bit better. I love wrapping around my gun, and with the Walther I can really get the recoil exactly how I want it."

For ammo, she uses Eley Tenex.

Shooting style
If you ever watch her shoot, you may notice that Martin doesn't shoot in the typical female style.

"I have more of a man's shooting position so my shooting style is different then what you usually see on the line," Martin revealed about her international rifle shooting style. "That's just the way I've been taught. I think my position is steadier then what's typical for a female."

She's had a few mentors guiding her along the way. Both were great shooters, and as Martin will tell you if asked, "Also great people."

"My dad was an amazing shooter, and an amazing coach," said Martin. "Being a great coach is something that is very difficult to do."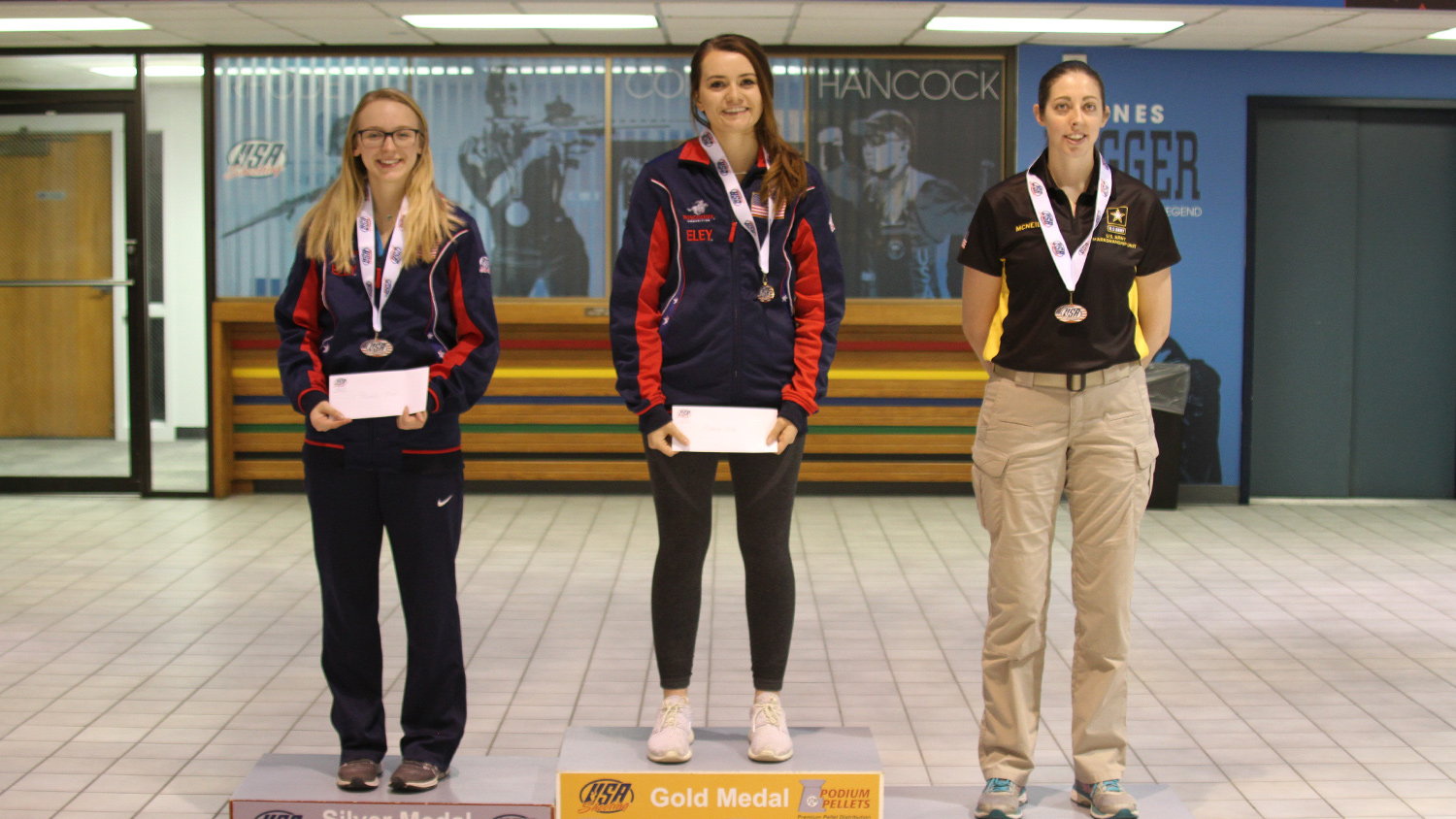 Her current coach, Bob Foth of USA Shooting, has worked with Martin to improve her position shooting.

"I have learned so much from Coach Foth, he's been a great coach, especially with my position shooting," said Martin.

Future plans
In the future, Martin plans to focus squarely on international competition. Putting her career on hold to continue shooting is a challenge she is willing to take.

"Now that I'm done with the collegiate scene, I'm looking to get more international experience under my belt," said Martin. "Putting off my career to keep shooting is kind of a risk—but it's a dream of mine."

There has been a change that will affect how Martin trains. The ISSF Women's rifle format has switched from a 3x20 to a 3x40 course of fire, now equaling the Men's course. Getting ready for this huge change is paramount in her current preparation.

"This year is going to be a crazy one for me," said Martin. "I qualified for two World Cups, which I'm super excited for. My big thing for training this year has been working on building positions that will last, since the Women's course of fire has doubled."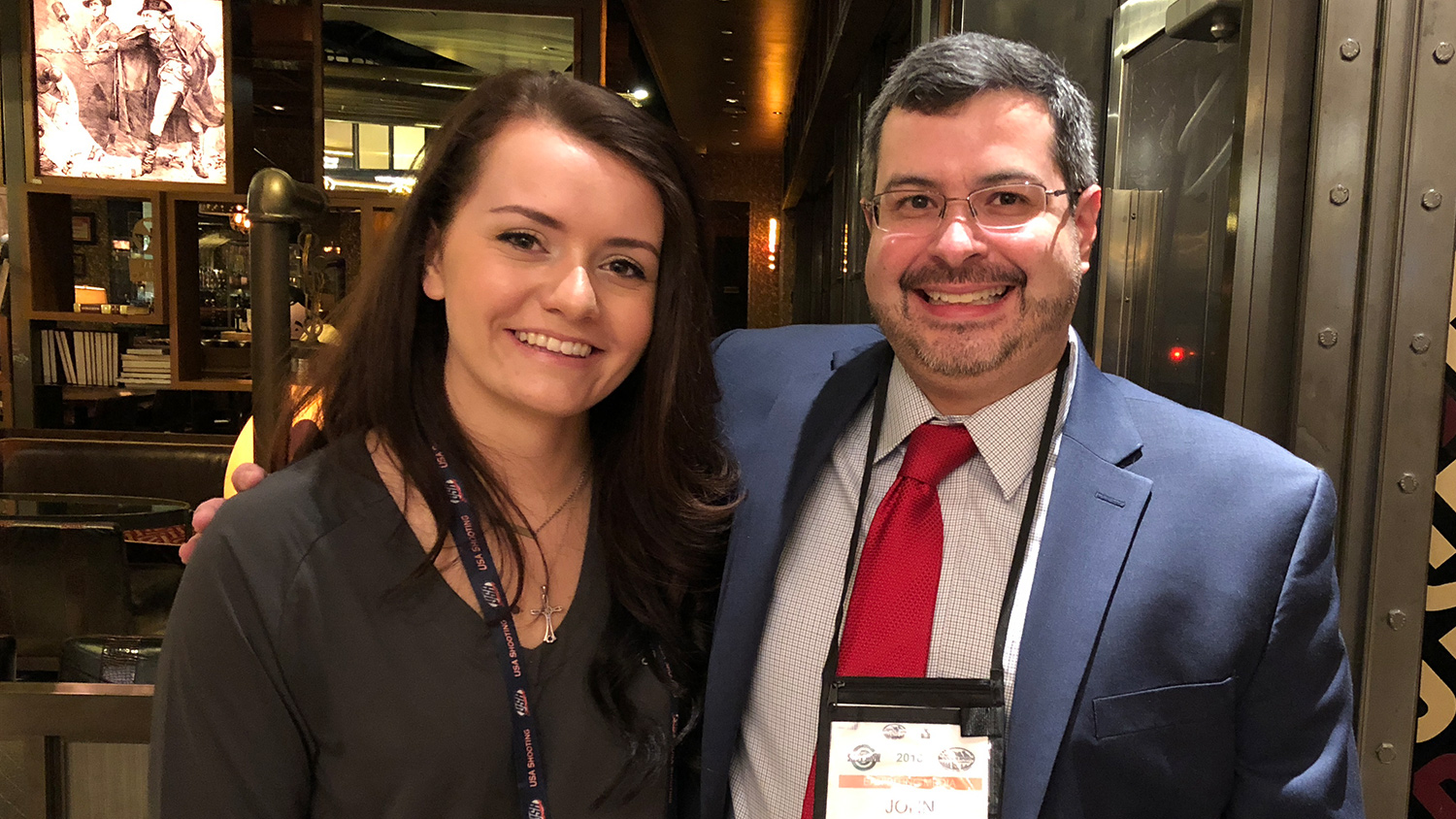 At the end of the day, Martin ultimately cares the most about being a good person and citizen. She was an eight-time member of the Nebraska Scholar-Athlete Honor Roll and a four-time member of the Tom Osborne Citizenship Team.
"At the end of this experience, I want to look back and know I made a difference, I became a person and not just that I was a great shooter."

Lead photo courtesy of USA Shooting