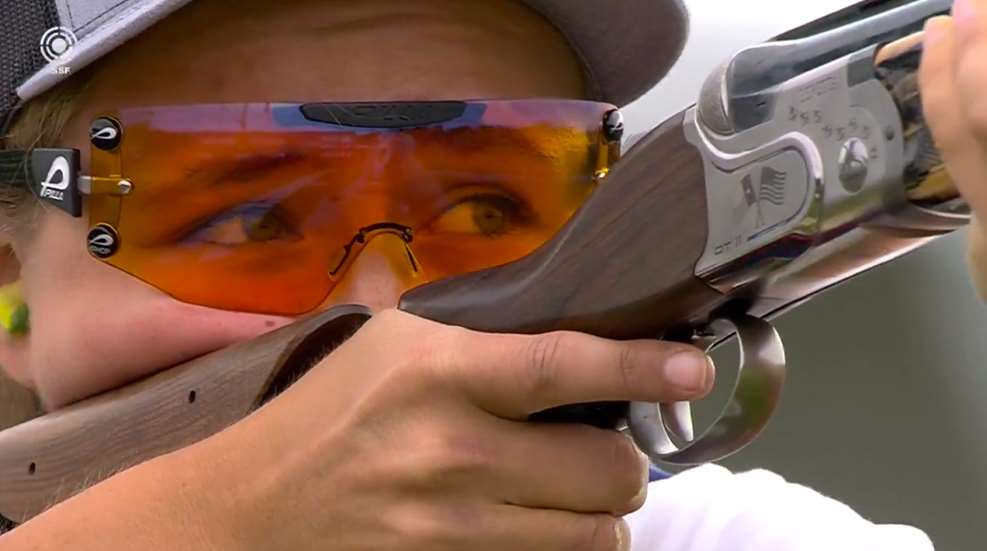 Team USA competitive shotgun shooter Austen Smith secured the gold medal in the Women's Skeet event at the 2021 ISSF World Cup Shotgun in Lonato, Italy. Her final score at the event was 55 out of 60. The finals began at 4:30 p.m. Lonato time on Monday, May 10 and the ISSF livestreamed the event via YouTube and Facebook.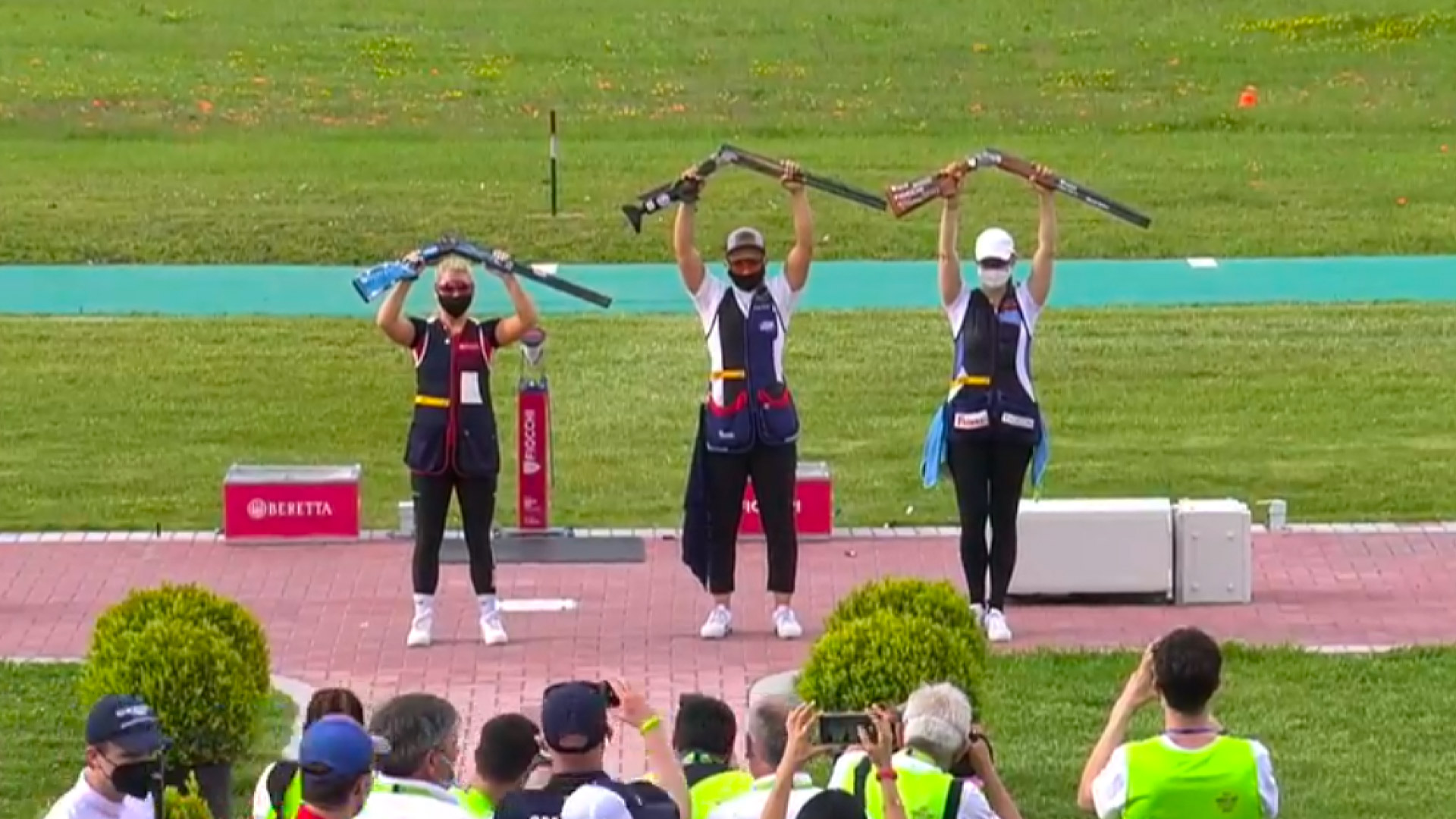 The competition program at the ISSF World Cup includes Individual, Team and Mixed Team events in Trap and Skeet.
Smith triumphed over a talented field of fellow competitors in the Women's Skeet finals, including runner-up Amber Hill of Great Britain (52), Danka Bartekova of Slovakia (43), Anna Sindelarova of the Czech Republic (35), Chiara Cainero of Italy (24) and Konstantia Nikolaou of Cypress (15).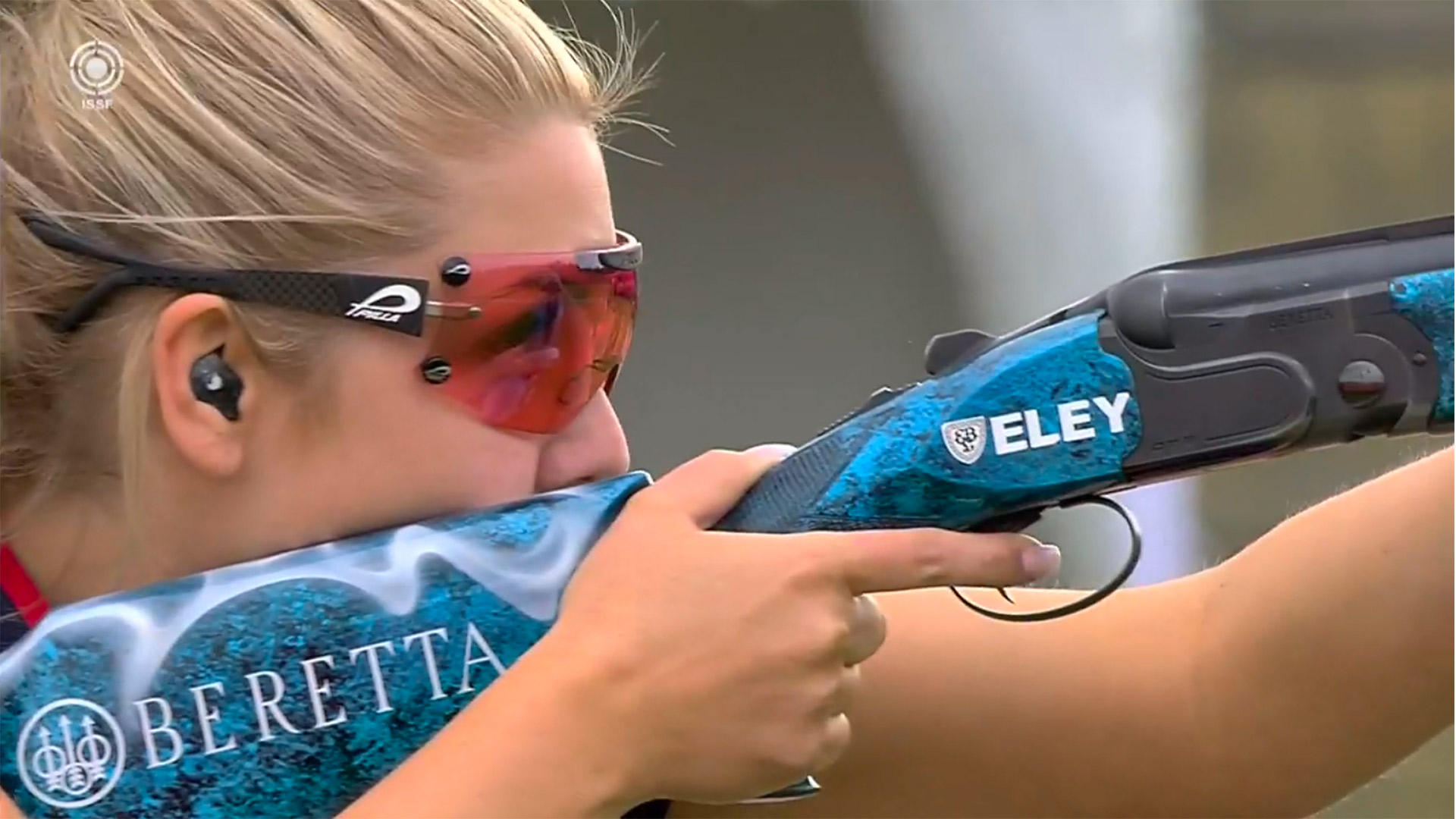 More than 400 athletes from 63 nations and 5 continents are taking part in the 2021 ISSF World Cup Shotgun in Italy. According to the ISSF, the amount of competitors in attendance is a 2021 record.
In March 2020, Smith secured her spot on the U.S. Olympic Shooting Team headed to Tokyo this summer for the Summer Olympic Games. Smith will compete in women's skeet at the Games, alongside teammate Amber English.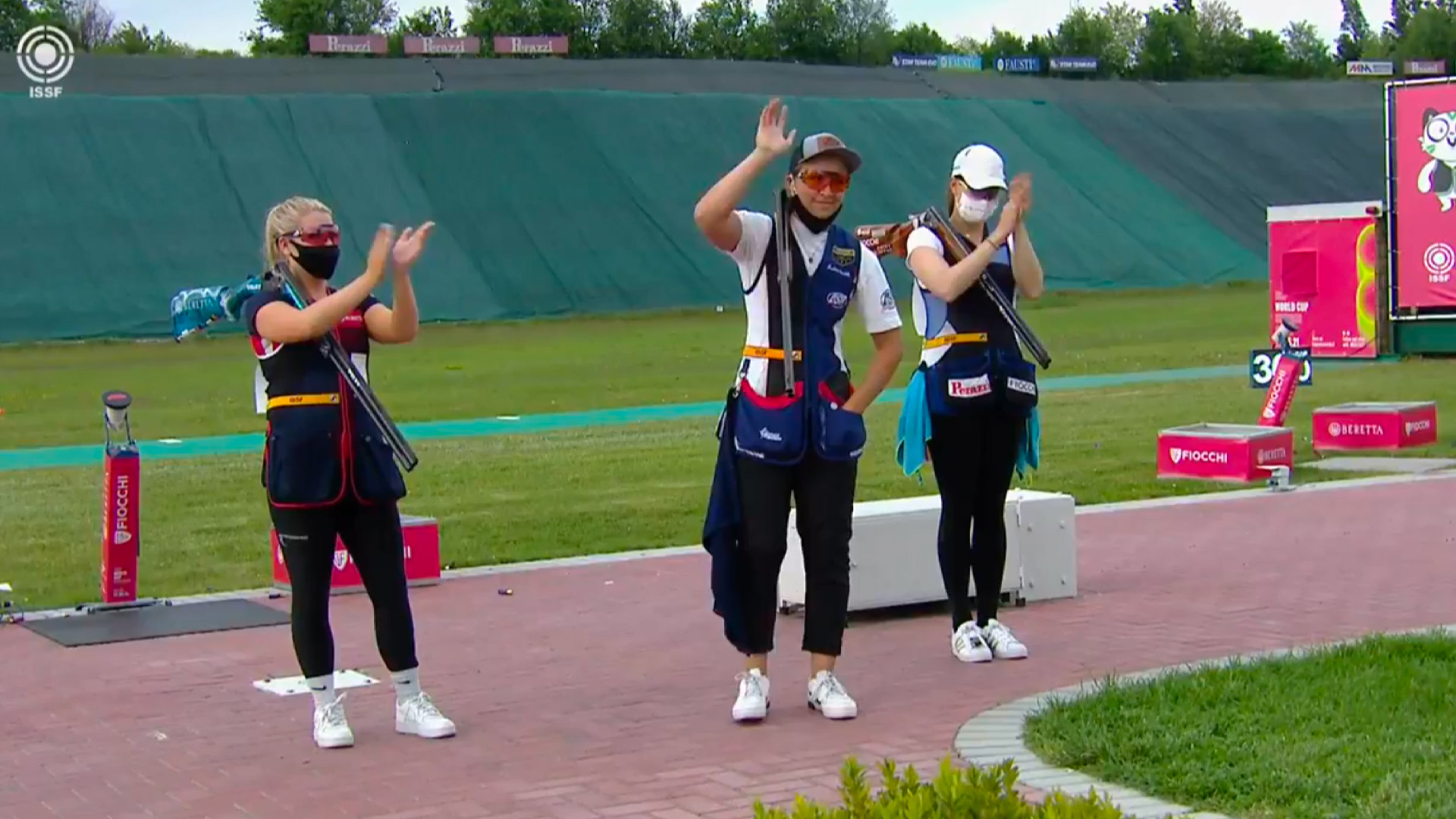 The 2021 ISSF World Cup Shotgun Italy began on Friday, May 7 and continues until Monday, May 17. Visit the ISSF website for more information.

All photos/screengrabs courtesy of ISSF/Facebook.
---
Read more:
Lucas Kozeniesky On New Air Rifle National Record: 'The Number Was Never Important To Me'