At the Skeet Mixed Team final on Wednesday, May 12 during the 2021 ISSF World Cup for Shotgun in Lonato, Italy, U.S. shotgunners Amber English and Vincent Hancock secured the gold medal with a score of 36. The final was determined after turning to the video review system to verify two target hits. In addition to the gold medal, fellow U.S. shooters Austen Smith and Phillip Jungman won the Skeet Mixed Team bronze medal.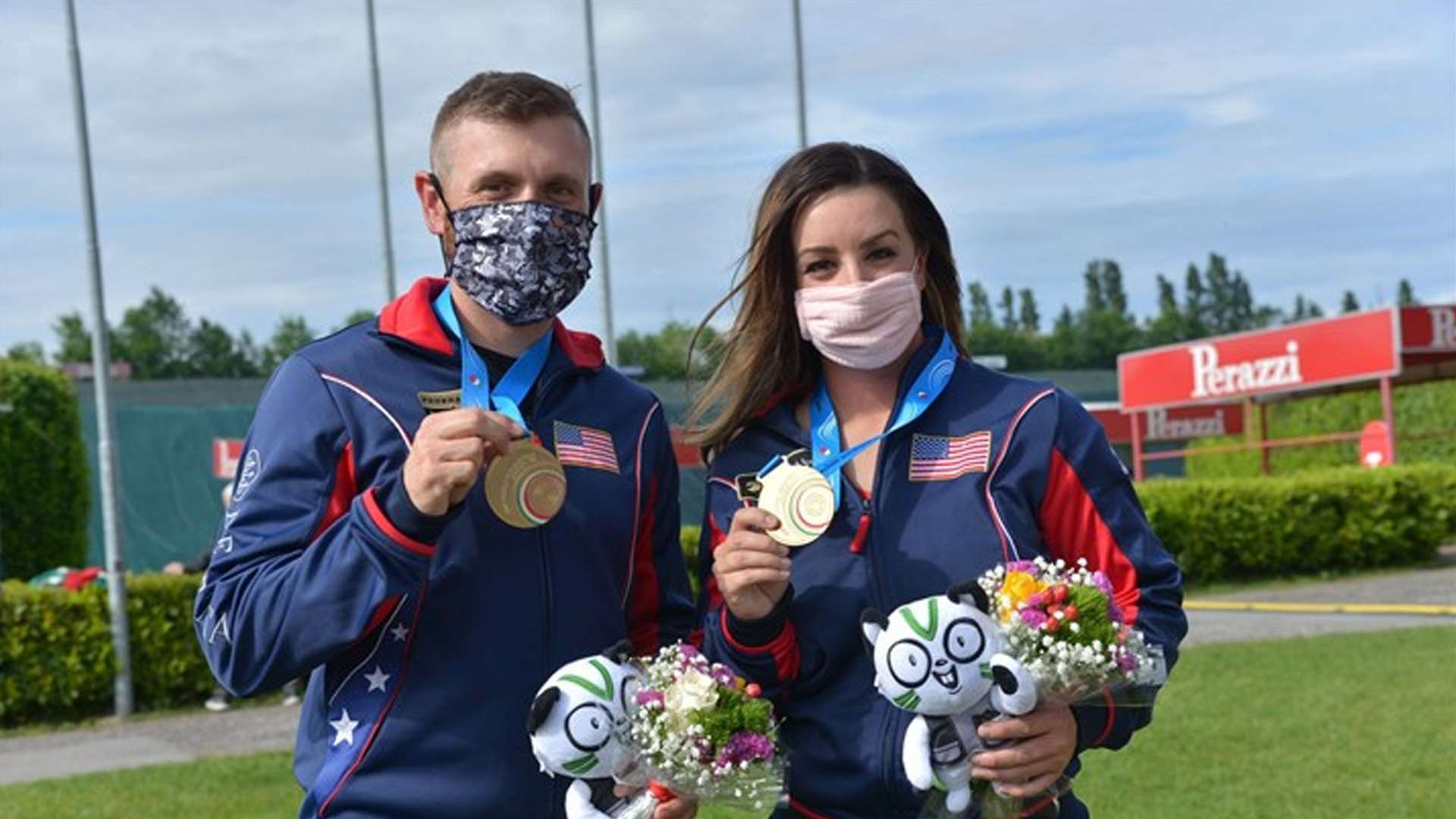 In the final, Hancock was perfect, and English sealed the victory by shooting clean at the last stand. Helping to decide the outcome of the gold medal match was the VAR (Video Assistant Referee), which was twice requested by Hancock and English prior to heading into the final eight targets. The VAR system showed that the targets in question were in fact hits to give the U.S. team the victory. Second place went to the Italian team finishing with 34, consisting of Chiara Cainero and Tammaro Cassandro.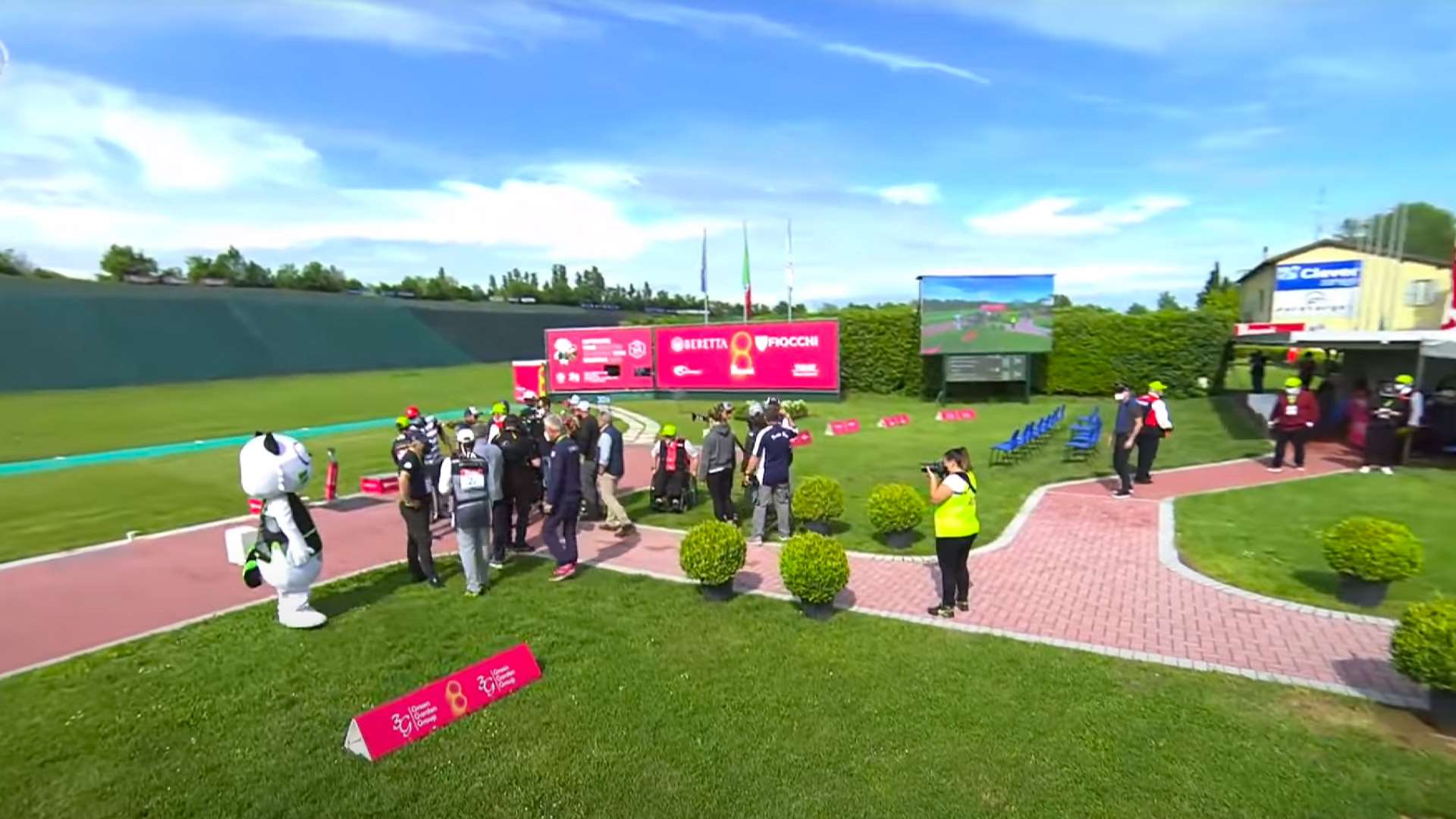 As for the bronze medal match, with a score of 36, Team USA's Austen Smith and Phillip Jungman defeated French shooters Eric Delaunay and Lucie Anastassiou. Smith missed only one target during the match and the team was clean over the last 10 targets to win the bronze with a three-target margin.
For Austen Smith and Vincent Hancock, the Skeet Mixed Team victories follow gold- and silver-winning individual performances in the Women's and Men's Skeet events.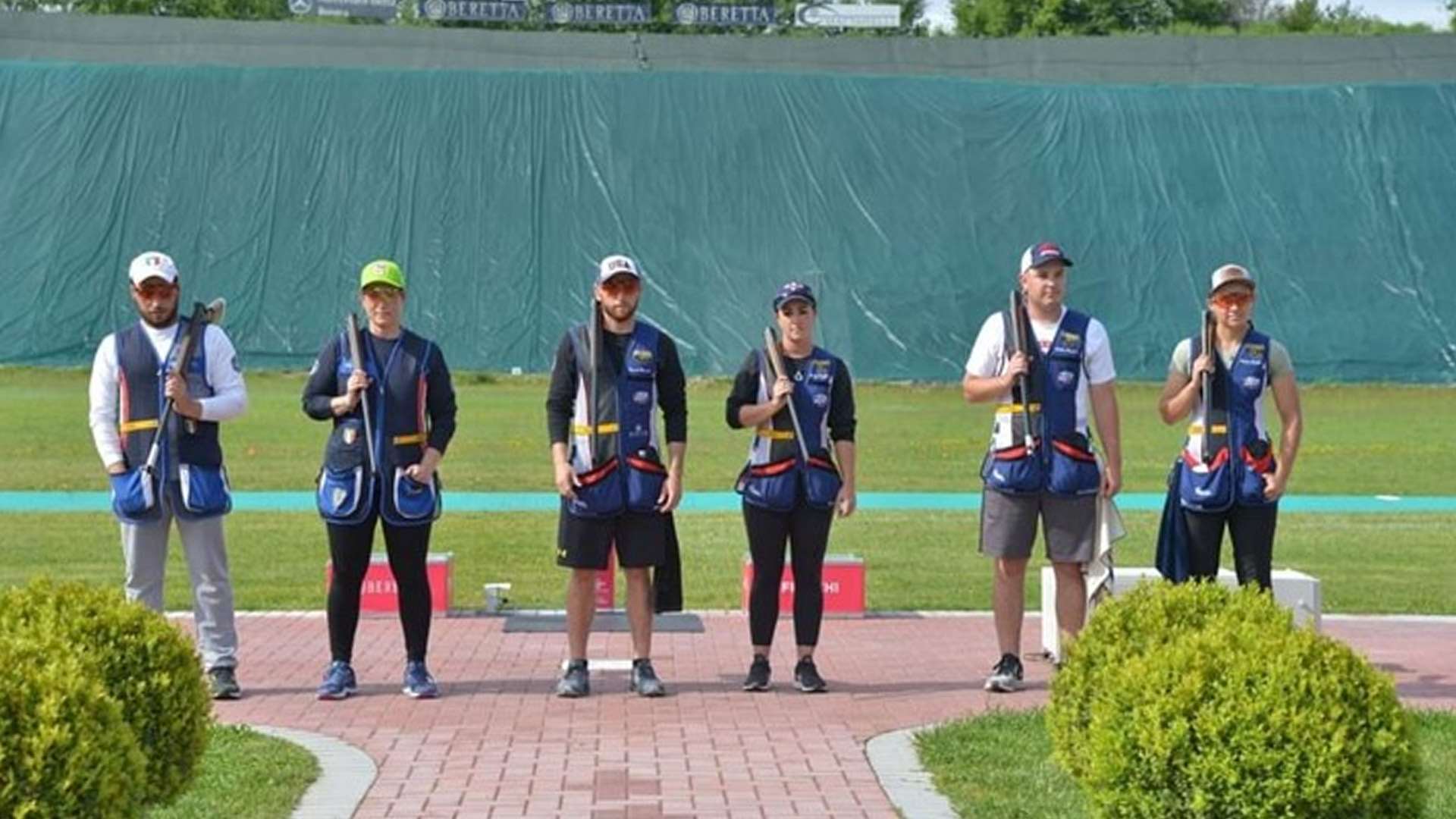 All four U.S. medal winners—Hancock, English, Jungman and Smith—will head to Tokyo this summer to compete in the Olympic Games.
All of the U.S. shooters in the Skeet Mixed Team event were using Federal competition loads. As of Monday, May 17, Team USA leads the medal count with seven in total—two gold, three silver and two bronze.
Learn more about the U.S. Shooting Team at usashooting.org. See the full results of the 2021 ISSF World Cup for Shotgun at www.issf-sports.org.
All photos/screengrabs courtesy of ISSF.
---
Read more:
How Much Do You Know About Shotgun Choke?