During race week this past August in Bristol, TN, the NRA set-up a shooting range that, in spite of the rain, put 7,000 NASCAR patrons through a fun and, for many, educational target range that was erected right next to the racetrack.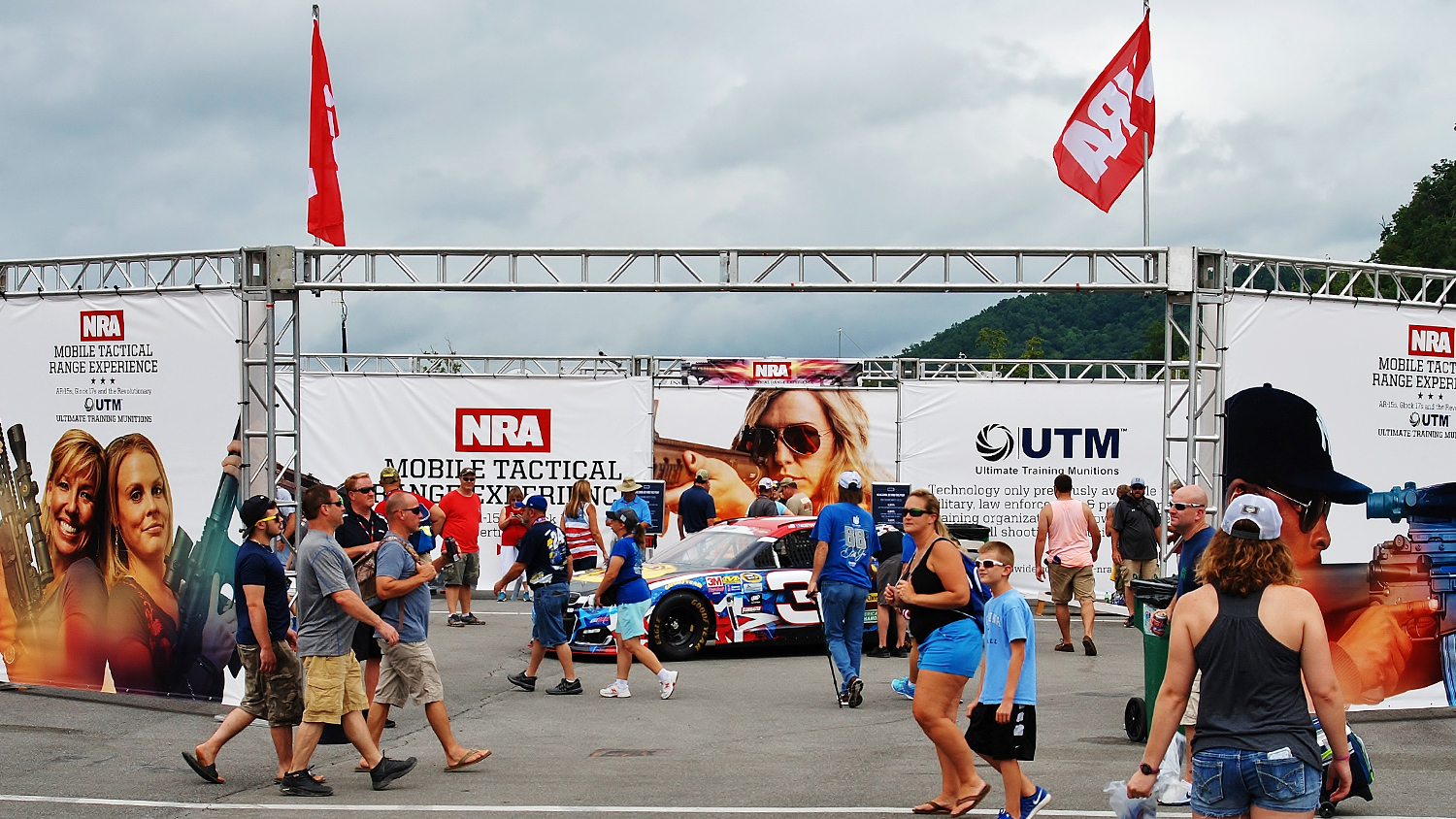 Co-sponsored by Ultimate Training Munitions (UTM), visitors were able to shoot their choice of 9mm or 5.56mm firearms using special training ammunition. UTM's unique cartridge design incorporates two primers: One to launch the plastic projectile at air gun speeds (about 375 FPS) and a second primer to cycle the gun.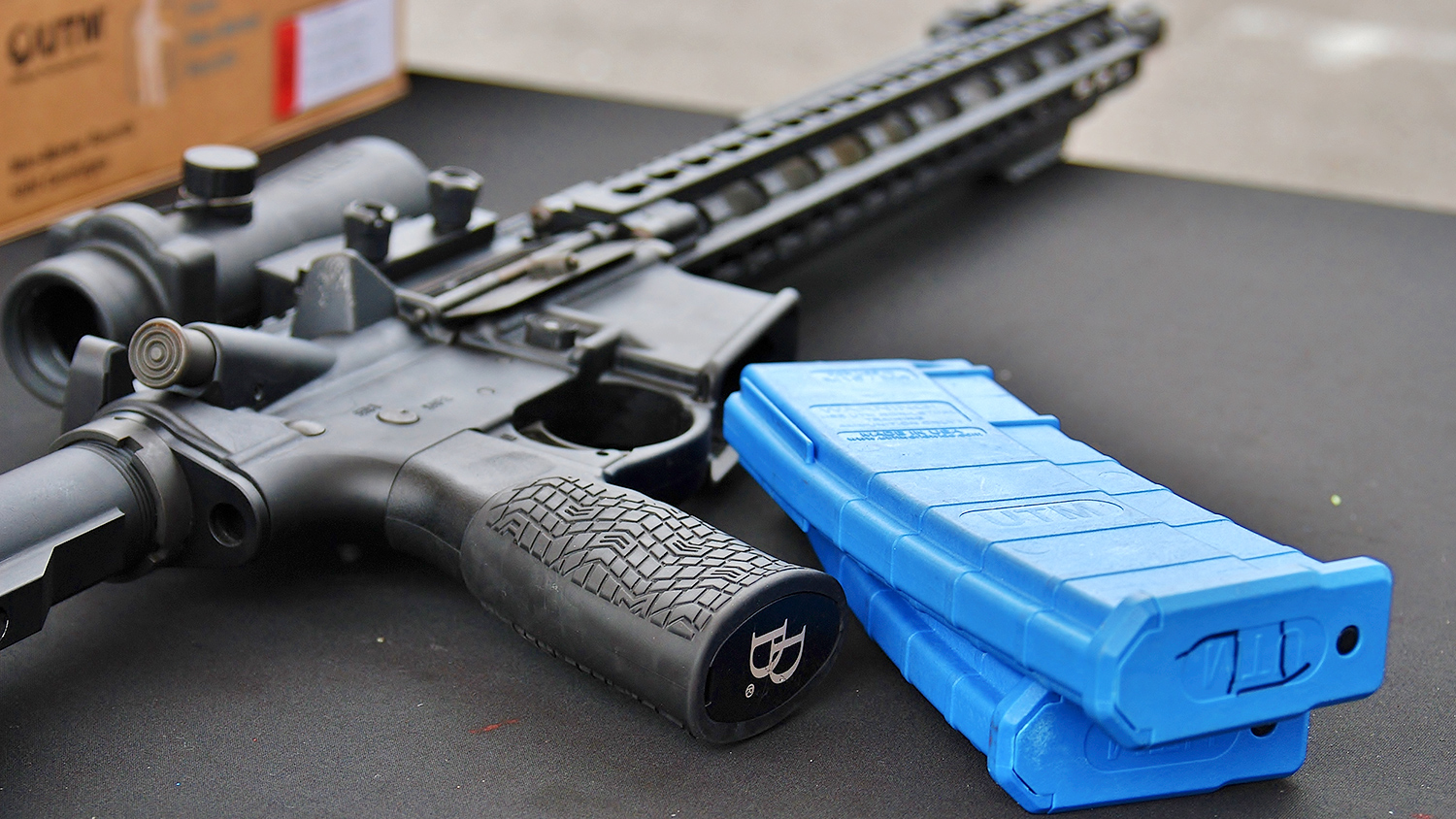 From day one, the NRA/UTM Mobile Tactical Shooting Range was warmly received by race fans who were thrilled to see the NRA at the race. While some of the shooters had previous experience with rifles, most had never shot an AR15 before.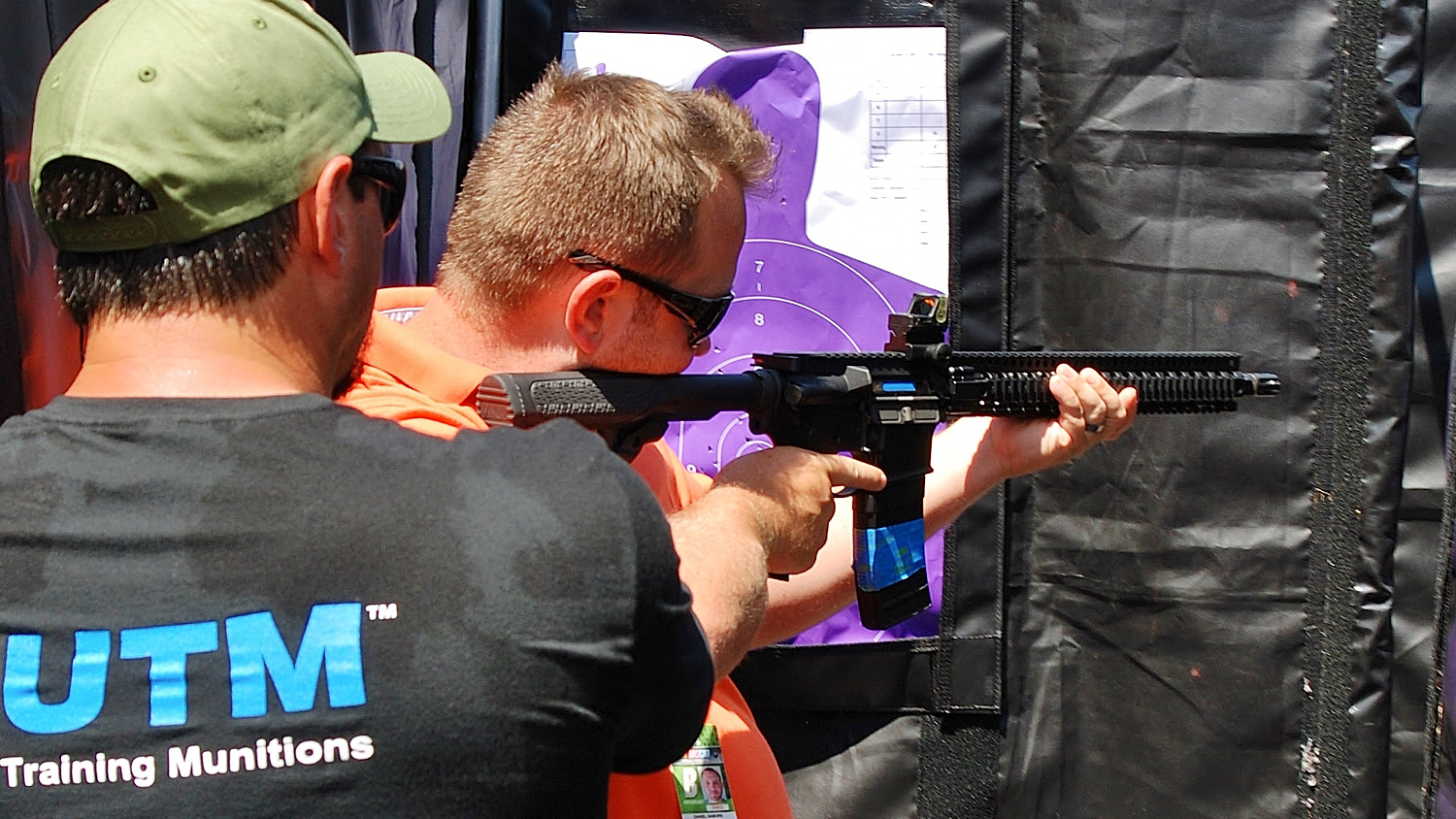 After shooting one of our range AR15's, several commented that they enjoyed shooting the AR so much that they were going to purchase one of their own. Additionally, many women mentioned they wanted to carry a concealed firearm, but were too nervous to do so. After shooting the UTM-converted Glock 17s, they felt comfortable enough to make the leap, and take a concealed carry course.

For more information, contact Brett Simon at [email protected] or (703) 267-1535.

Photos by Nathan Judd.