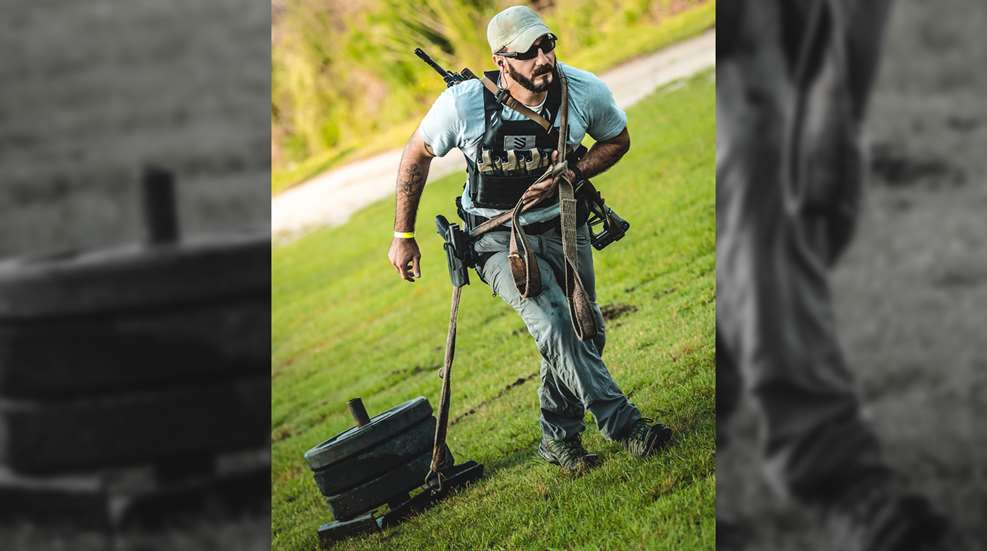 Blackhawk has been named the presenting sponsor of the 2022 Tactical Games. In this role, the company will provide key support to this burgeoning sport, which tests physical abilities and marksmanship skills.
Gaining favor with top athletes, Tactical Games events have become a hotbed for the latest in cutting edge tactical gear. Featuring intense, physically demanding stages, Tactical Games events include fitness challenges, obstacle courses and marksmanship tests. As such, competitors require efficient gear setups which prioritize firearm security, retention and accessibility, along with comfort and light weight. With all this in mind, it makes perfect sense that a top law enforcement and military equipment manufacturer such as Blackhawk has teamed up with the Tactical Games.
Here is what Nick Thayer, the Tactical Games director of marketing, had to say about the new sponsorship:
"Blackhawk has been a trusted name within the military and law enforcement community for decades. Through their sponsorship of the Tactical Games, Blackhawk will now be able to showcase those same proven products and designs to a new audience of athletes who will see why the brand is a first choice for those seeking the very best, regardless of their profession."
In addition to being this year's presenting sponsor, Blackhawk will sponsor Tactical Games competitor Zach Rodman, who will be running Blackhawk's T-Series holster and new Foundation Series Tac Nylon suite of gear.
Says Justin Hoffman, Blackhawk product manager:
"The entire Blackhawk team is fired up to be sponsoring the Tactical Games this year. As a guy who's personally competed in the Tactical Games to prove and abuse our gear, I can say that the intensity of these challenges lives up to the hype and a quality gear setup is crucial. The light weight of the Foundation Series Tac Nylon made carrying extra weight easier, and the T-Series gave me great firearm retention while still allowing me to draw quickly and engage targets."
There will be nine Tactical Games competitions conducted this year, with the first taking place February 19-20 at the Meridian Public Safety Training Facility in Meridian, Mississippi. The 2022 Tactical Games season will conclude at the National Championship, scheduled for November 5-6 at Reveille Peak Ranch in Burnet, Texas.
Learn more about the Tactical Games at thetacticalgames.com. Find out the latest from Blackhawk at blackhawk.com.
---
Read more: 
What's In Your Range Bag, Tes Salb?