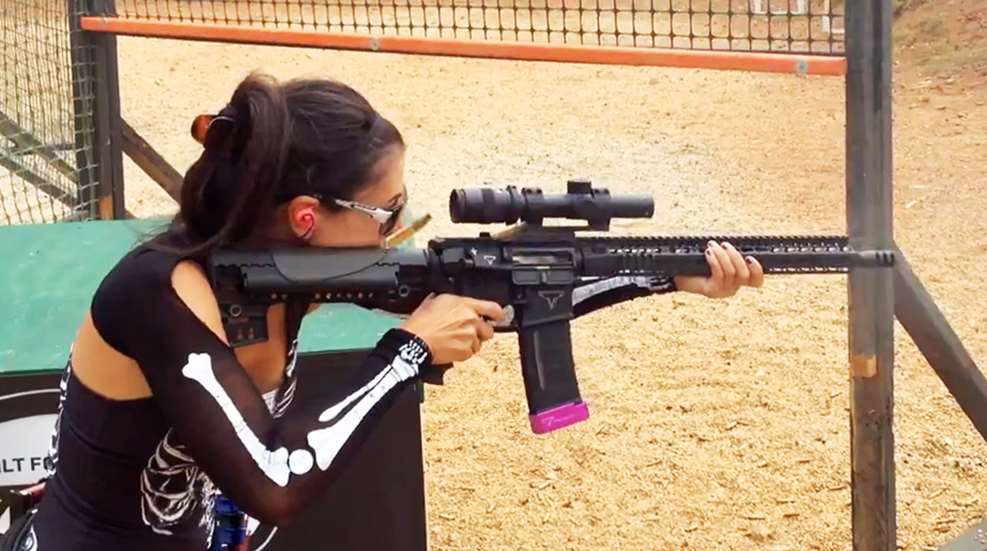 This October 2-4, the Brownells Lady 3-Gun Pro-Am Challenge East Match will be held at the Clinton House Plantation in Clinton, South Carolina. The match will be limited to 250 female-only competitors, divided into professional and amateur classes in open, tactical irons and tactical open divisions.

This past May, Brownells held the Lady 3-Gun Pro-Am Challenge West Match in St. George, Utah. The event brought out hundreds to compete in action-packed 3-gun stages designed for the best female shooters. Two-hundred women from the U.S. and Canada, ranging from experienced pros to those shooting their first 3-gun match, had a great time shooting with other women and making friendships that are still going strong.

Begun last year by Brownells CEO and NRA First Vice President Pete Brownell, the challenge received such praise from competitors, media, and the shooting community for encouraging more women—the fastest growing segment in the shooting industry—to pick up competitive shooting, that it's sure to become one of the competitive shooting circuit's main staples in no time.

Each pro tactical optics shooter will have their aggregate scores combined from both the East and West Brownells Lady 3-Gun Pro-Am Matches to determine the 2015 Benelli Pro Cup Champion, as well as who the lucky recipient of a $5,000 first place check. Amateur winners will be treated to a random draw prize table.

Learn more about the Brownells Lady 3-Gun Pro-Am Challenge here.