With the advancement of technology, the world of firearm accessories has been evolving rapidly, meeting the specific needs and preferences of firearm enthusiasts. A testament to this evolution is the CRC sight, the latest red dot in the C-More lineup.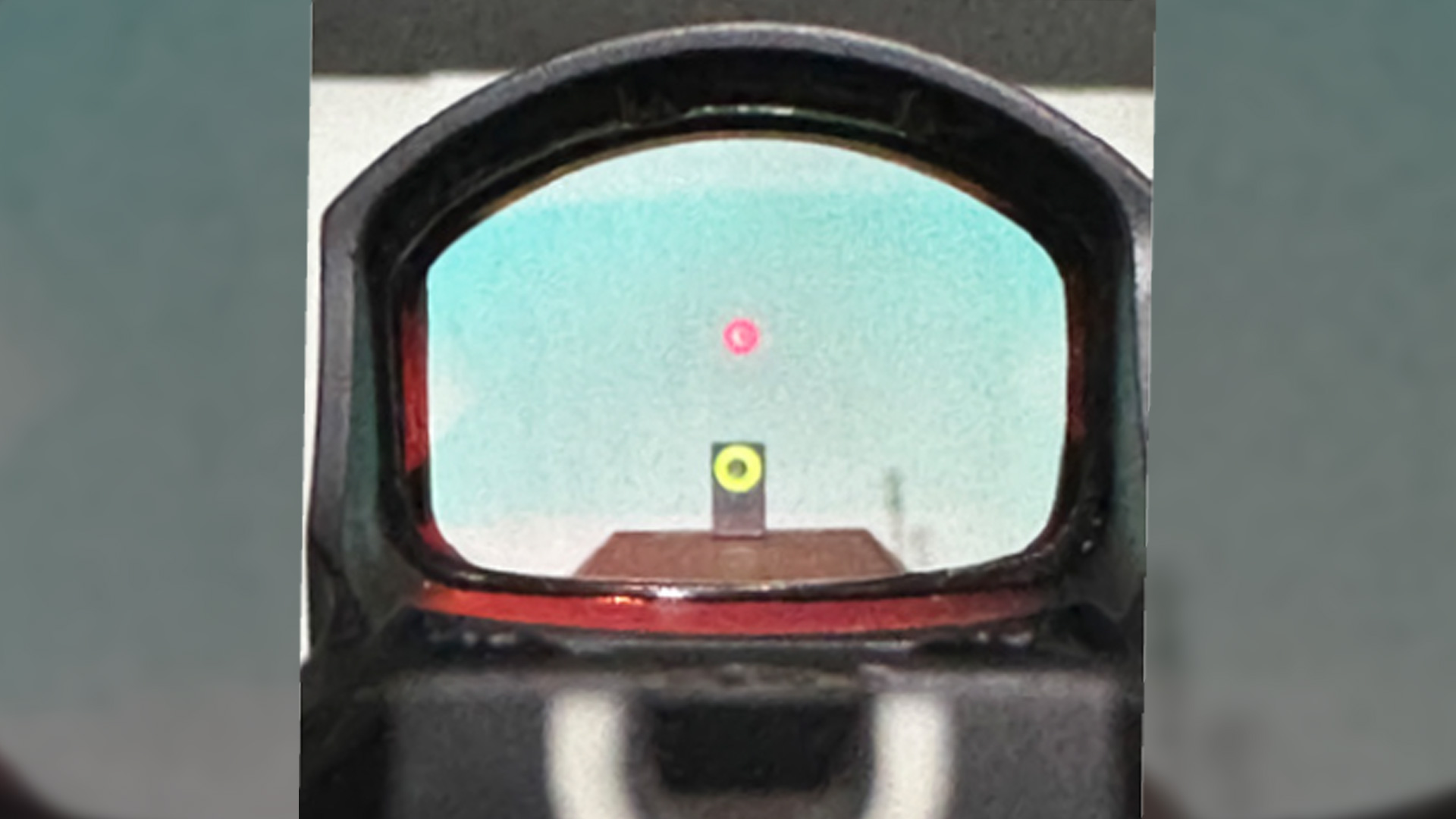 New Design For C-More
One of the first things you notice about the CRC sight is its tailored design for slide mounting on pistols. This distinct feature makes it suitable for standard and sub-compact models.
The CRC Compact Micro Red Dot includes:
Hardened electronics with MSS Motion Sensing System (Shake to Wake)
Heads-up display for fast target acquisition
Super bright red dot available with 10 manual brightness settings
Brightness levels optimized for low light and daylight conditions
One-MOA click adjustments for windage and elevation
Direct mount or C-More Mounting Kits (sold separately)
C-More 30-year warranty
Super Low Profile and Versatile Footprint
For many users, the ability to co-witness sights is of paramount importance especially on a defensive firearm. The CRC sight's super low profile has been designed to make co-witnessing with pistol iron sights much simpler. Having co-witness sights can help to achieve dot acquisition faster and, in case of some type of issue with the function of the red dot, allow you to still have sights. The CRC isn't just about aesthetics and a slim profile. It's also about adaptability. With a compact footprint akin to the RMSc, it allows it to fit and use more plates and mounting patterns. The mounting pattern is consistent with popular models like Shield, DeltaPoint Pro and JPoint. This means that firearm enthusiasts won't have to worry about finding the right fit; the CRC integrates with many pistol models and plates.
Four- or Six-MOA
Different situations demand different levels of precision. Recognizing this, the CRC sight offers two dot size options: four- or six-MOA. Whether you're engaged in close-quarters shooting or are aiming for a longer distance, there's a dot size that's just right for your needs. This is a nice feature, whereas many small dots are only available in one- or two-MOA sizes. Its compact design and myriad of features ensure it's not just another sight on the market, but a thoughtfully crafted tool for firearm enthusiasts.
Mounting the new CRC to the Springfield Echelon with provided screws and easy to follow mounting pattern of the pistol, setting it up, sighting it in and getting rounds downrange was a very simple task. Not having to worry about plates, screws or getting aftermarket sights to co-witness makes this a serious contender in the micro red-dot market. With 30 years of experience in making red dots and accessories, go check out the new CRC and all of the C-More lineup of products at cmore.com.
Article from the September/October 2023 issue of USPSA's magazine.