Camp Valor Outdoors (CVO) was formed in 2013 by John Schwent, a retired Marine who wanted to help curb the high rates of veteran suicides in this country. It is estimated that 22 veterans take their life each day according to a Department of Veteran Affairs analysis. Schwent's vision was to reconnect wounded, injured, and ill veterans with the outdoors finding common activities that would be enjoyed by all. All veterans have fired small arms of some type, that being the common denominator for CVO. Starting with guided hunting and fishing events, as well as recreational shooting, warriors would come to Kingsville, MO, to the new barracks facility constructed just for this purpose to participate in these events. Since its founding, CVO has operated in 13 states and has helped reconnect 500-plus wounded veterans and family members in the outdoors and operates with a staff of 100 percent volunteers. CVO is a registered non-profit and believes in applying all funding directly back into veteran events.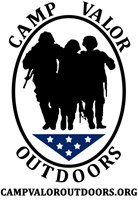 The great outdoors provides the environment for healing through therapeutic activities allowing warriors to connect and develop bonds. Each warrior is paired with an experienced guide for hunting and fishing events. The guides will share tips based on the experience of the warrior to bring the knowledge base to a level where the warrior will feel confident to hunt or fish with friends or family after returning home.

Competitive marksmanship was added in 2015 through the efforts of volunteer CVO staff member and Marine veteran Dan Duitsman. Schwent and Duitsman, who have a combined shooting experience of 30-plus years of high power, are both Marine Corps Distinguished Shooters and Presidents 100 recipients. Together they developed and launched a competitive shooting program to get warriors back on the firing line. CVO also plans to expand to 3-gun and precision pistol in the near future. Warriors are provided with rifle clinics to learn service rifle fundamentals, course of fire, and positions. All equipment is provided to the warriors, however the team has some shortages for equipment. CVO is seeking spare equipment that service rifle shooters are not using anymore. This could be a jacket that does not fit, a spare sling, or a shooting mat that is not being used anymore. Any serviceable equipment is welcome for warrior use as they learn this discipline. Equipment can be shipped to an address of a CVO member nearest your location, or turned over to our National Team at the 2016 National Matches at Camp Perry, or at the 2016 Talladega 600.

In the Midwest ship to:
Camp Valor Outdoors
1527 SW 300th Rd.
Kingsville, MO  64061

On the West Coast ship to:
Camp Valor Outdoors
Santa Margarita Gun Club
Attn: Harry Harrison
3010 Bavaria Dr.
Corona, CA  92881-8775

In the South ship to:
Camp Valor Outdoors
Attn: Bill Walter
320 Smith Dr.
Ft. Walton Beach, FL  32548

On the East Coast ship to:
Camp Valor Outdoors
Attn: Dan Duitsman
38 Call Ct.
Fredericksburg, VA  22405

The support that we receive is phenomenal and we appreciate everyone who supports our program and our mission. Look for CVO at the National High Power Championships at Camp Perry, OH. For more information go to www.campvaloroutdoors.org.