From the vault: Our match report from the 1999 NCAA Rifle Championship held at Norwich University in Northfield, Vt., where the University of Alaska-Fairbanks set new records while cruising its way to victory over a talented field of collegiate rifle teams. As published in the April 1999 issue of Shooting Sports USA.
---
Alaska-Fairbanks Freezes Out Opponents
By Bill Spath
After losing the 1998 NCAA Rifle Championships by only four points, the University of Alaska-Fairbanks rifle team was determined to be victorious in 1999. The Nanooks won the championship, ended the four-year winning streak of West Virginia University and shattered several NCAA records. They shot a total score of 6276, setting a new record at the matches held at Norwich University in Vermont from March 12-13. Alaska-Fairbanks smashed the previous score of 6241 set by West Virginia in 1995. They also shot a 4713 for highest smallbore score, breaking the Mountaineers record of 4683 points, and tied their own record of 1563 for highest air rifle score.
Alaska-Fairbanks had been so business-like in their overwhelming victory that it was hard to tell they had won anything.
"They are a pretty low-key group," Randy Pitney, the University of Alaska-Fairbanks rifle team head coach said. "They just go out there and shoot."
The U.S. Naval Academy finished second overall with a score of 6168. The defending champions from West Virginia University finished in third place with a score of 6156. This is the first time that West Virginia has not finished first or second since the start of the NCAA Rifle Championships.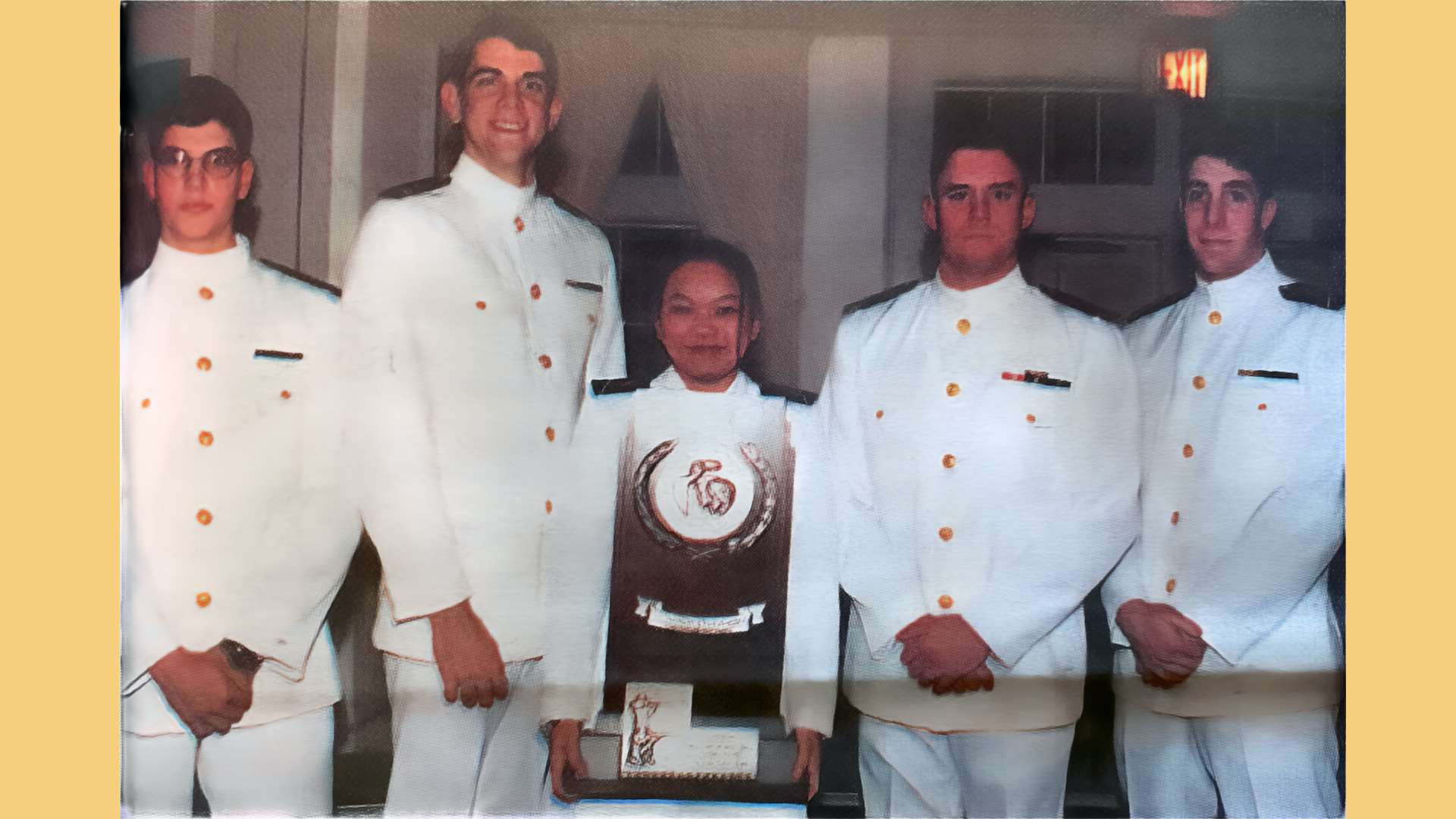 Kelly Mansfield, a junior at Alaska-Fairbanks, was the individual champion in both smallbore and air rifle. Mansfield is only the second competitor in NCAA rifle championship history to win both titles in the same year. The last competitor to do that was Rod Fitz-Randolph from Tennessee Tech in 1980.
TEAM TRIUMPH
The Alaska-Fairbanks squad of Dan Jordan, Johan Lindberg, Melissa Mulloy and Mansfield had command of the range throughout the team matches. "This wst we did—the team shot a 6277 at Murray State," Neil Wright, an Alaska-Fairbanks coach and member of the 1998 team said.
The U.S. Naval Academy finished second in the smallbore team matches with a score of 4635, while West Virginia University was third with a score of 4620. Murray State University took second place in the air rifle matches with a score of 1543. Norwich University finished in third place with a score of 1538.
During the smallbore matches, Jordan and Mansfield shot near perfect scores of 399 in the prone phase. Lindberg and Mulloy notched an impressive 398 and 396, respectively. "I'm not surprised by the scores," Pitney said. "The whole team is capable of shooting in the 390s at any time."
Alaska-Fairbanks kept the pressure on through the off-hand and kneeling phases of the smallbore matches. As might be expected, scores dipped in the off-hand phase, but for Alaska-Fairbanks it was a small drop. Mansfield and Mulloy came close to breaking back into the 390s with scores of 389 each. In the kneeling phase, Alaska-Fairbanks was the only team to have all four shooters in the 390s. Only George Adams from the U.S. Naval Academy, Ken Hicks of Murray State University, and Mary Elsass from the University of Kentucky scored 390 or better in the kneeling phase.
Air rifle was a rerun of smallbore with Alaska dominating the action. Jordan and Mulloy both shot 392s, while Mansfield pulled the trigger for a 391. Lindberg faltered at first, but came back strong to shoot a pair of 99s for a 388 final score. Martin Wheeldon from Murray State with 395 and Emily Caruso from Norwich with her 390 were the only other competitors to shoot 390 or better.
INDIVIDUAL HONORS
Mansfield's performance at the 1999 NCAA rifle championships mirrored the entire season for her. "She has shot that way all year. She's her toughest opponent," Pitney said. "She's never satisfied with her performance; she always wants to do better." Mansfield put the smallbore championship away when she shot a 394 in the off-hand phase, the only shooter to score a 390 or higher in that leg. "I thought I could have done better," Mansfield said. "I know there's room for improvement."
Her teammates were equally impressive during the smallbore matches. Lindberg finished second with an aggregate of 1172. Kentucky shooter Elsass took third place with a score of 1170, but after Elsass, all the places through seventh were taken by Alaska-Fairbanks shooters.
In the air rifle championship, Mansfield faced a strong challenge from Caruso, the 1998 champion. With both competitors shooting in the same relay, it was hard to tell which of them had the edge. While waiting for the results to be posted, Norwich's coach Mike Hourigan seemed confident. "Emily was shooting slow and when she's shooting slow, she does really well." Caruso did shoot well, finishing with a 395 and 31 center shots, besting her championship score by two points. But Mansfield edged Caruso by a single point in the end by shooting a 396. Grant Meccozzi, another Alaska-Fairbanks shooter, was nipping right at their heels to finish in third place with his score of 394.
NAVAL POWER
It was said that when fighting ships still used sail, that the men who sailed those ships were made of iron. The men and women of the U.S. Naval Academy rifle team showed that those who go in harm's way today still have the iron. Just before the start of the season, the team lost its coach and the range on which they train was closed down for renovation. "I found out the coach resigned when my teammates Jon Iadonisi and George Adams called and told me," Joshua G. Kelly, a junior at the Naval Academy and a rifle team member said. "I called my dad and told him I wasn't sure what we were going to do for a team this year."
Chief Petty Officer Mike Gaffney, who worked at the range at Naval Station Annapolis, stepped in to help. Gaffney, a high power competitor, had never competed in smallbore or air rifle, but that didn't stop him. "I don't really remember what I told them when I got the team together," Gaffney said. "It's not one thing you say, but it's being there every day with them on the range freezing your tailfeathers off."
With no indoor range the team did freeze. Gaffney obtained tarps, portable heaters and flood lights, and set up a firing lane at the outdoor range. Despite below freezing temperatures, rain and wind, the team and Gaffney stayed the course. "The season started slow and stayed slow for a while," Kelly said. "We picked it up and peaked at the end of the year."
The last time the U.S. Naval Academy made a showing in the NCAA rifle matches was in 1990, when the squad finished second overall. Like the University of Alaska-Fairbanks, the 1999 U.S. Naval Academy team is made up of sophomores and juniors who will be returning in 2000.
1999 NCAA RIFLE CHAMPIONSHIP LEADERBOARD
National Rifle Team Aggregate Champions
University of Alaska Fairbanks 6276
U.S. Naval Academy 6168
West Virginia University 6156
TEAM RESULTS
Smallbore Rifle
University of Alaska-Fairbanks 4713
U.S. Naval Academy 4635
West Virginia University 4620
Air Rifle
University of Alaska-Fairbanks 1563
Murray State University 1543
Norwich University 1538
INDIVIDUAL RESULTS
Smallbore
Kelly Mansfield, University of Alaska-Fairbanks 1185-85X
Johan Lindberg, University of Alaska-Fairbanks 1172-82X
Mary Elsass, University of Kentucky 1170-72
Air Rifle
Kelly Mansfield, University of Alaska-Fairbanks 396-30X
Emily Caruso, Norwich University 395-31X
Grant Meccozzi, University of Alaska-Fairbanks 394-26X
1999 NCAA RIFLE CHAMPIONSHIP EQUIPMENT ROUNDUP
University of Alaska-Fairbanks
Smallbore Rifle: Anschutz 2013
Ammunition: Federal Gold Medal
Air Rifle: Anschutz 2002 and Air Arms Air Rifle
United States Naval Academy
Smallbore Rifle: Anschutz 2013 and 1813, Feinwerkbau 2000
Ammunition: Eley Tenex and Lapua Dominator
Air Rifle: Feinwerkbau 601 and 603