During a practice session leading up to the National Matches one year, I was unhappy with my first target of the day and just stapled a new one on top. When it was time to replace the targets, it occurred to me that I could position each successive target exactly on top of the original "summary" target and have a pattern of the entire practice session.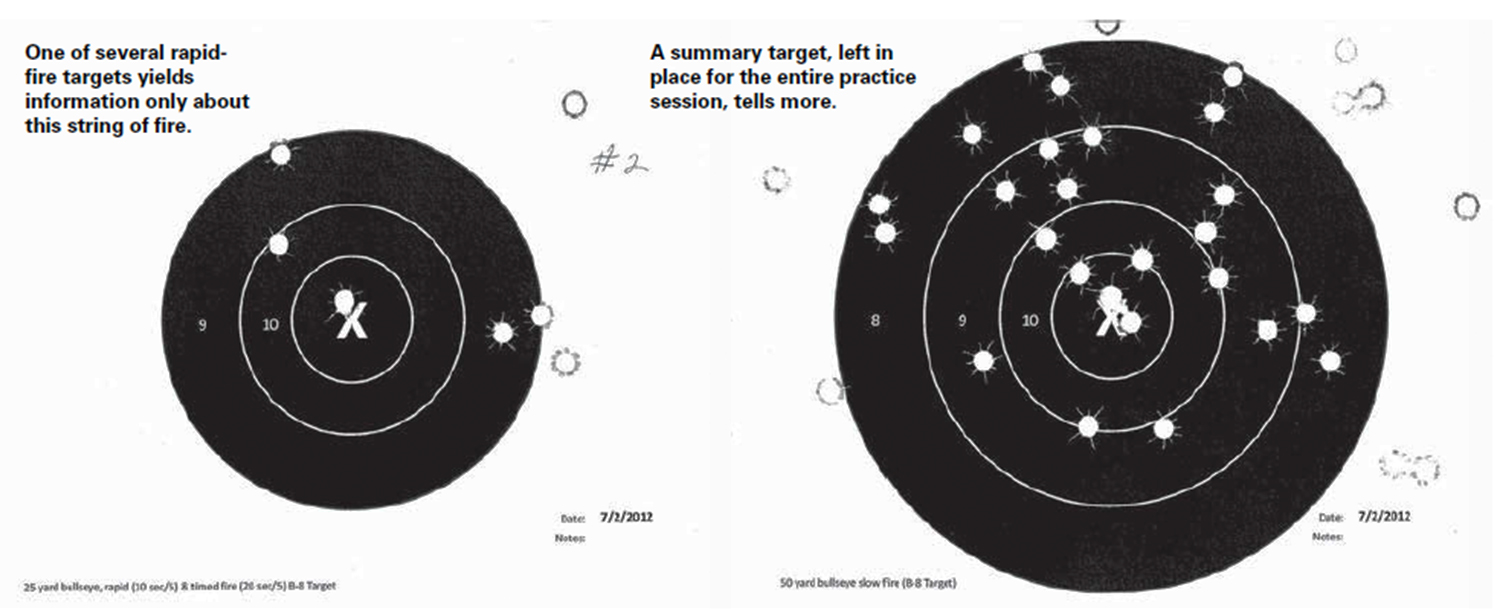 With this addition to my practice routine, I now have more data for my records. In the examples above, the 25-yard rapid-fire target on the left had me focused on the flyer in the upper right. The use of the summary target (
right
), however, revealed another trend
—
shooting high.
Submit your coaching tips to

[email protected]

.