The Kentucky rifle team was triumphant at the 2022 Great America Rifle Conference Championship, winning the match with a team aggregate score of 4735 (2383 air rifle and 2352 smallbore). With eight schools competing, the two-day championship was held February 25-26 at the U.S. Military Academy at West Point, New York.
Below you can see how all eight teams competing at the 2022 GARC Championship fared.
Kentucky, 4735 (air rifle 2383, smallbore 2352)
WVU, 4732 (air rifle 2387, smallbore 2345)
Ole Miss, 4717 (air rifle 2374, smallbore 2343)
Navy, 4707 (air rifle 2374, smallbore 2333)
Akron, 4696 (air rifle 2371, smallbore 2325)
Army, 4686 (air rifle 2363, smallbore 2323)
Memphis, 4670 (air rifle 2353, smallbore 2317)
N.C. State, 4667 (air rifle 2358, smallbore 2309)

Leading the way in the top 10 individual performances were Kentucky shooters Allison Buesseler and Mary Tucker, who both garnered 1187 aggregate scores. Rounding out the top 10 individual shooters were Tal Engler and Akihito Shimizu (WVU), both with 1187 scores; plus Marleigh Duncan (Navy) and Lea Horvath (Ole Miss) both scoring 1184; Michael Zanti (Navy) and Angeline Henry (Memphis) both with 1183; and Will Shaner (Kentucky) and Calista Smoyer (WVU) both scoring 1182.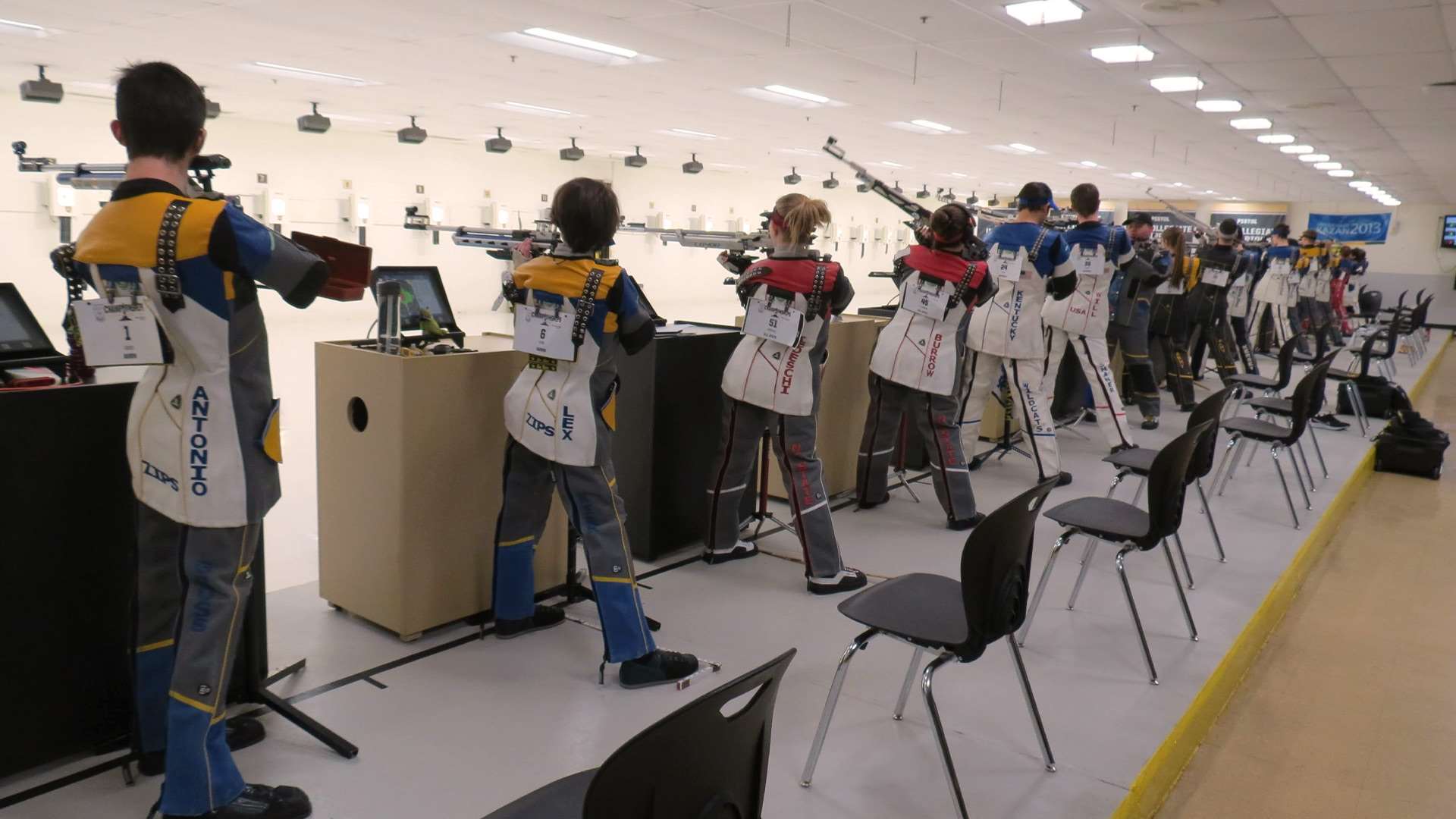 Here is what Kentucky Rifle Head Coach Harry Mullins said to author Evan Crane at the UK Athletics website:
"I am so excited for our team today to get to celebrate this championship together. Allison Buesseler had an incredible weekend and I am so proud of her development and performance. The whole lineup performed well overall. We know we still have areas to improve and we will work on that the next couple of weeks before we travel to the NCAA Championships."
For the individual air rifle standings, WVU's Akihito Shimizu was on top with a score of 599.
As for the individual smallbore rifle standings, Kentucky rifle shooter and Tokyo Olympics medal-winner Mary Tucker was number one with a score of 593.
The Great America Rifle Conference boasts some of the best teams in all of collegiate rifle competition. Says Akron Rifle Head Coach Newt Engle, whose team finished the 2022 GARC Championship in fifth place:
"Arguably the toughest rifle conference in the nation, the Great America Rifle Conference (GARC) is the eight-member league comprised of many of the toughest and highest scoring rifle programs in the country ... In this high energy and high scoring environment the accumulation of even one or two points out of the possible 4800 can make a difference."
In addition, Coach Engle shared news that this match marked the last for Akron senior Jeanne Haverhill prior to moving to the Olympic Training Center in Colorado Springs, Colo., to join the USA Shooting Resident Athlete Program. Haverhill pulled out all the stops for her final match as a member of the Akron Zips rifle team after firing a career-high 584 in smallbore.
See the full 2022 GARC Championship scorecard at the NCAA rifle website.
The next big match on the collegiate shooting schedule is the NCAA rifle championship, which will take place March 11-12 at the U.S. Air Force Academy's Clune Arena in Colorado Springs, Colorado. Individual and team smallbore rifle competition begins Friday, March 11, while air rifle will start the following day.
Special thanks to Newt Engle, head coach of the Akron Zips rifle team, for his help with this article.