This month's Shooting Sports USA cover features three Golden Bullseye-winning products: the Ruger Precision Rimfire rifle, Leupold Mark 5HD 5-25x56 mm scope and Magpul's new bipod. Additionally, Lapua Center X .22 LR ammo is featured on the cover. All of these products represent premier equipment choices for one of the hottest shooting sports nationwide right now―precision rimfire competition.

The increase in popularity of precision rimfire is no big surprise. Precision rimfire shooting disciplines are more accessible to shooters craving the thrill of PRS-style long-range shooting, but do not have a local range with matches nearby to participate. Read our cover story about precision rimfire competition.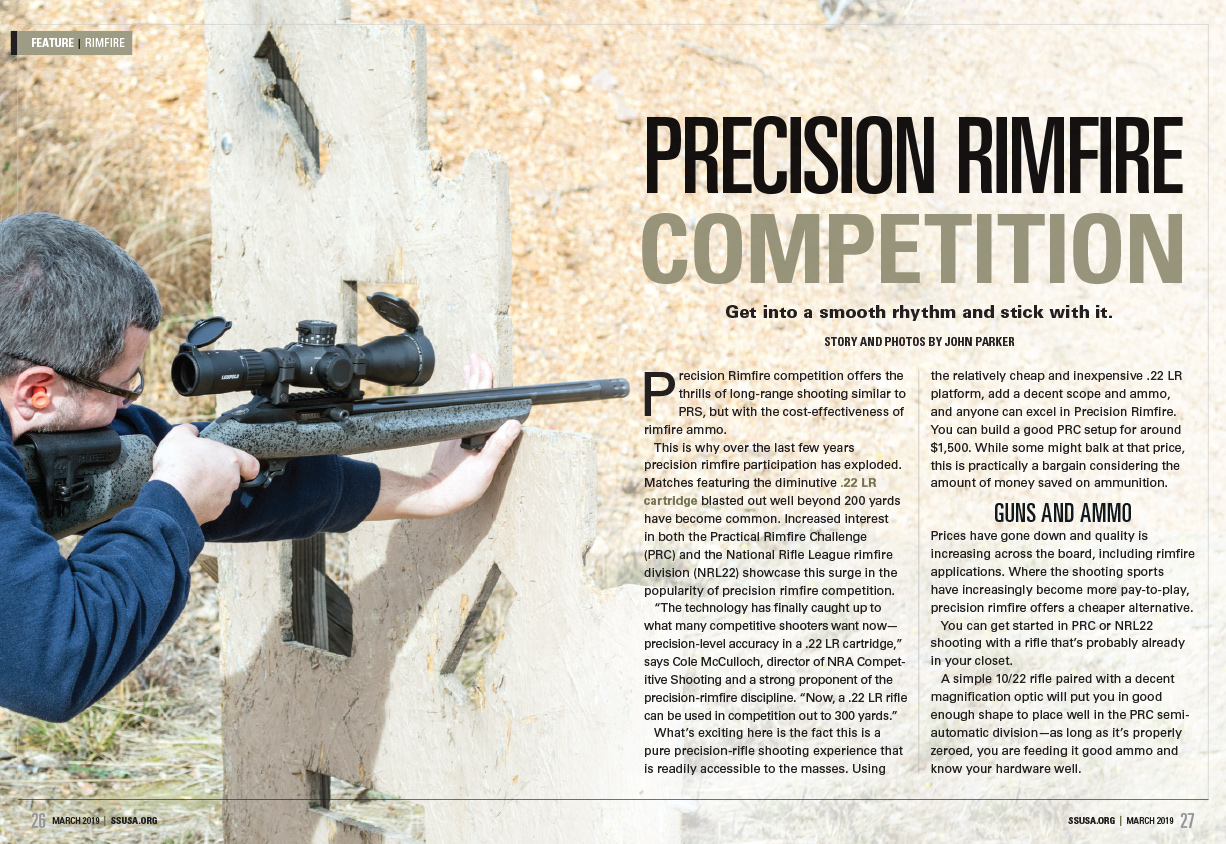 ---
March's Product Focus features Field Editor Art Merrill's top five product picks for competitive shooters from companies visited at SHOT Show 2019. Additionally, be sure to read Dick Jones' review of the Fox A Grade side-by-side shotgun.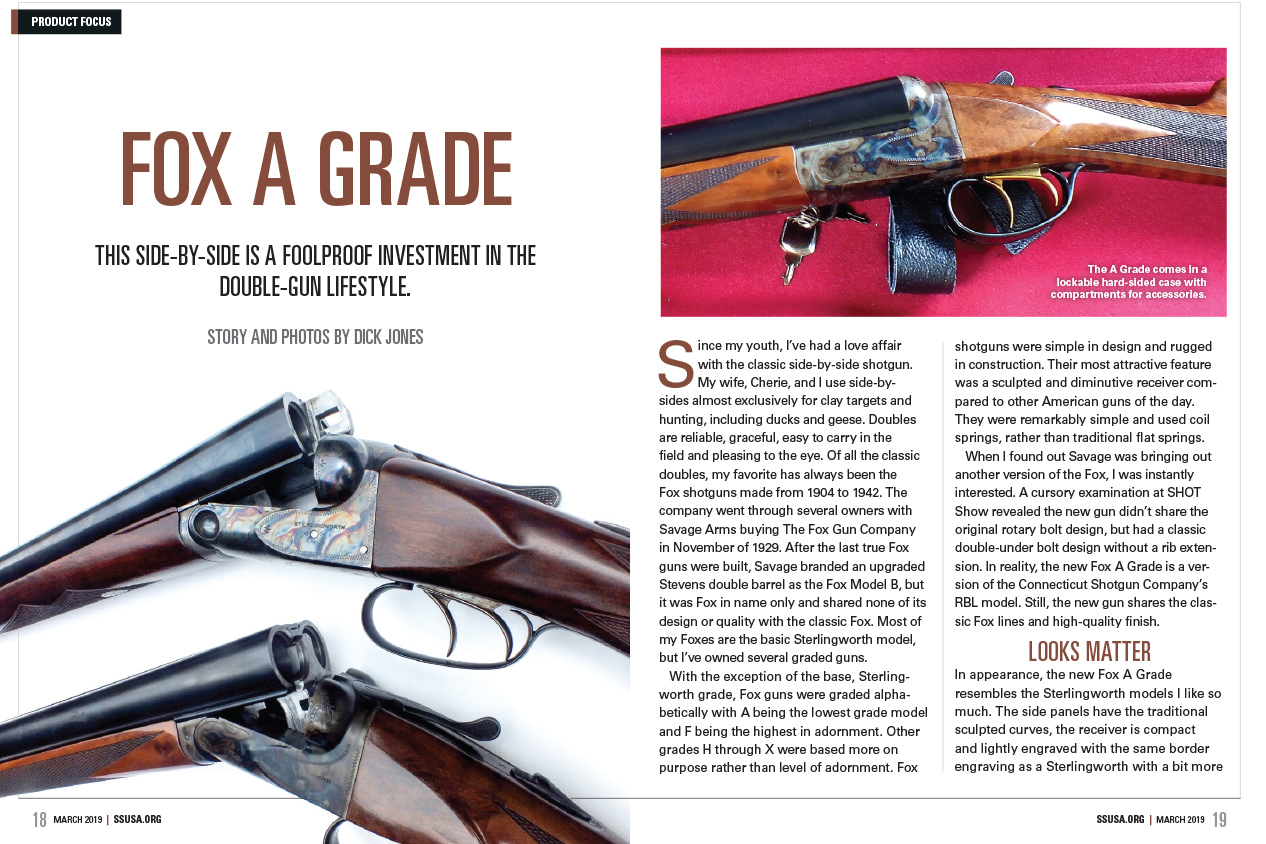 ---
Proper point shooting techniques can boost your scores in sports like action pistol, where stages can be decided by a mere fraction of a second. In his article "Getting to the Point," Field Editor Chris Christian examines some techniques that upper-level shooters utilize in action pistol sports such as IDPA and USPSA to improve their scores.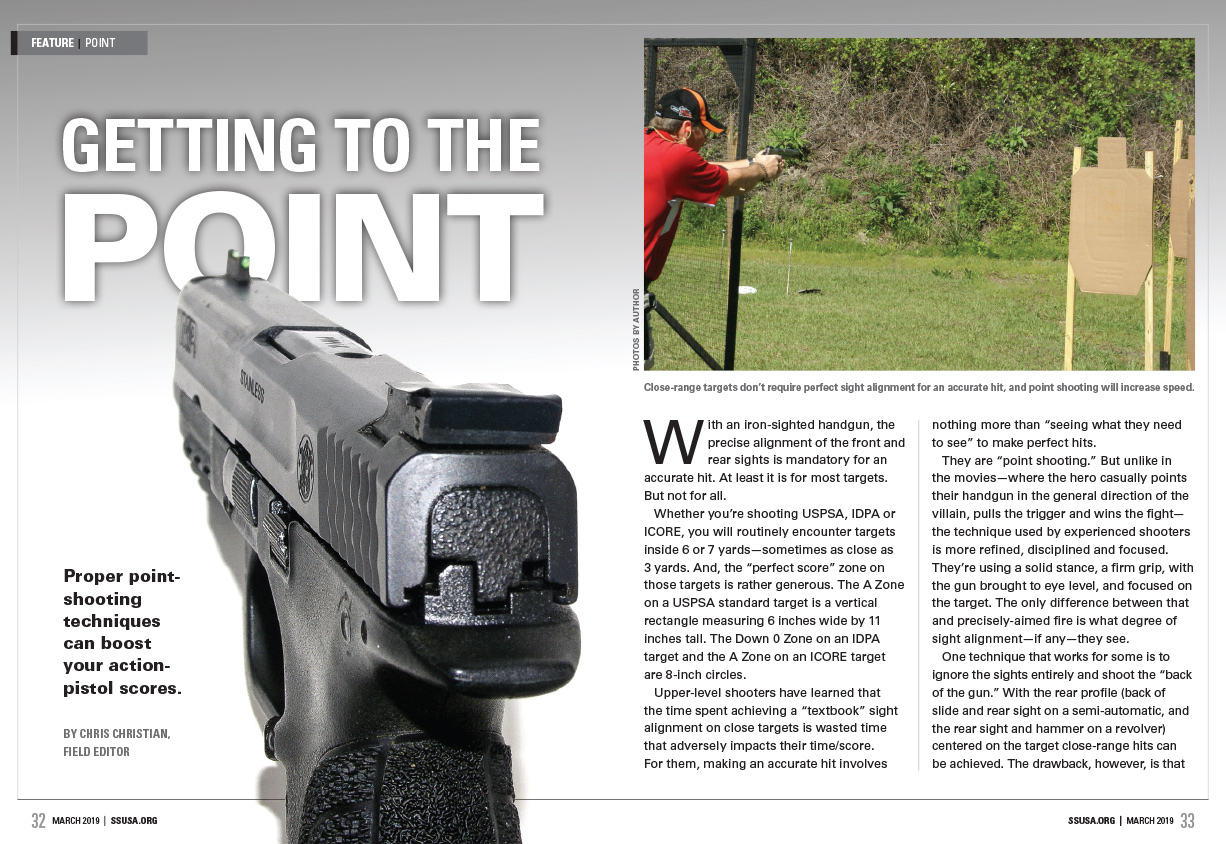 ---
We all love the experience of getting a new gun, especially a brand spanking new one still in original packaging. But, before taking it and putting rounds downrange through it (especially for match use), patient shooters observe a process that transforms a factory-fresh firearm into one that's properly prepared and ready for action. In his article "Unboxing," author Glen Zediker outlines his steps for unboxing new guns.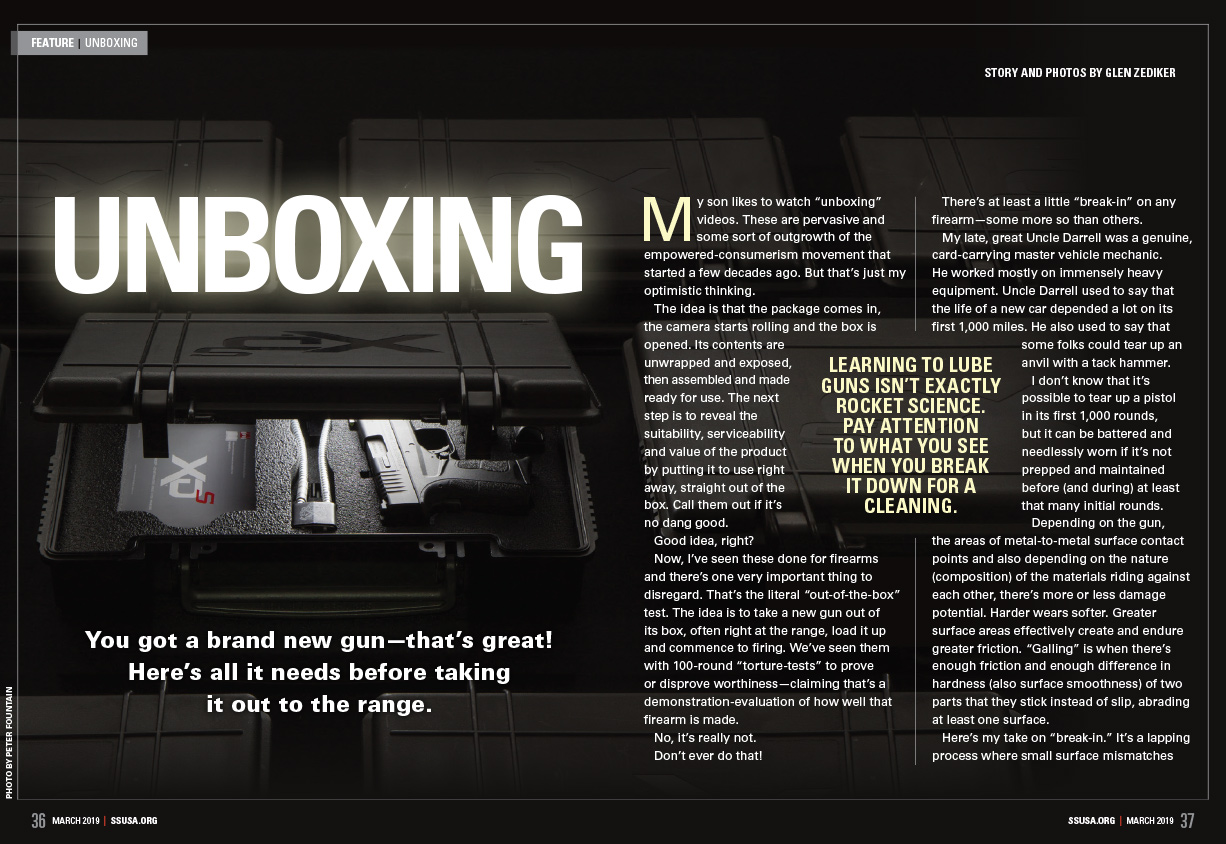 ---
We've previously published vision articles by our favorite optometrist Dr. Norman Wong, O.D. This month, Dr. Wong writes about how perception plays an important role, specifically on the image size of targets. The appearance of target size can vary wildly from one individual to another, even those with so-called perfect 20/20 vision. Read Dr. Wong's latest article.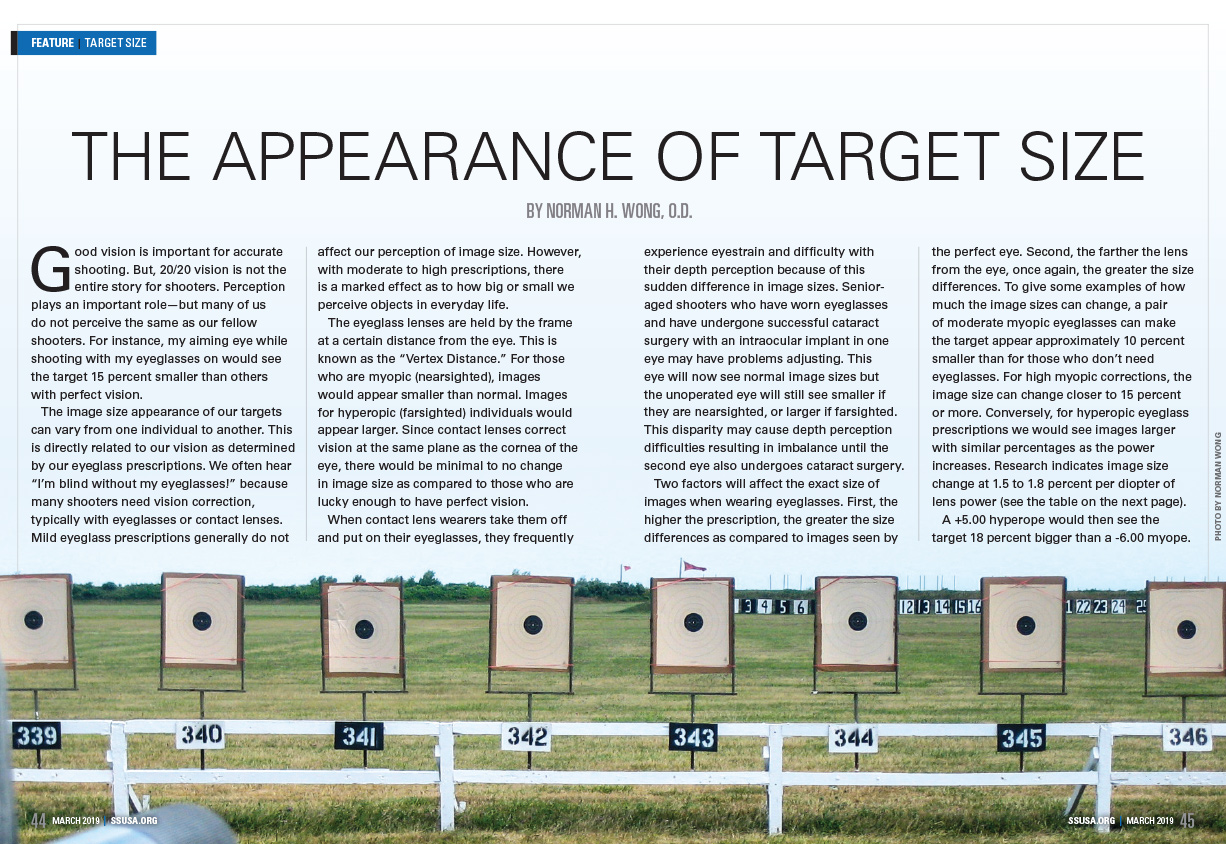 Also, be sure to read "What's in your Range Bag, Phillip Velayo?" by Michelle Cerino, as well as coverage of the Accuracy X custom 1911 pistol being raffled to raise funds for the U.S. F-Class Rifle Team headed to South Africa for the 2021 World Championship.

John Parker
—Managing Editor, Shooting Sports USA