Do you know who your State Champion is? Every year, NRA State Championships are conducted across the country in popular disciplines such as Air Rifle, BB Gun, Smallbore, High Power Rifle, Precision Pistol, Silhouette and more. You can always catch local match coverage in Shooting Sports USA's Score Sheets section throughout the year, and for April, we have compiled the 2020 NRA State Champions. View the list of NRA State Champions here.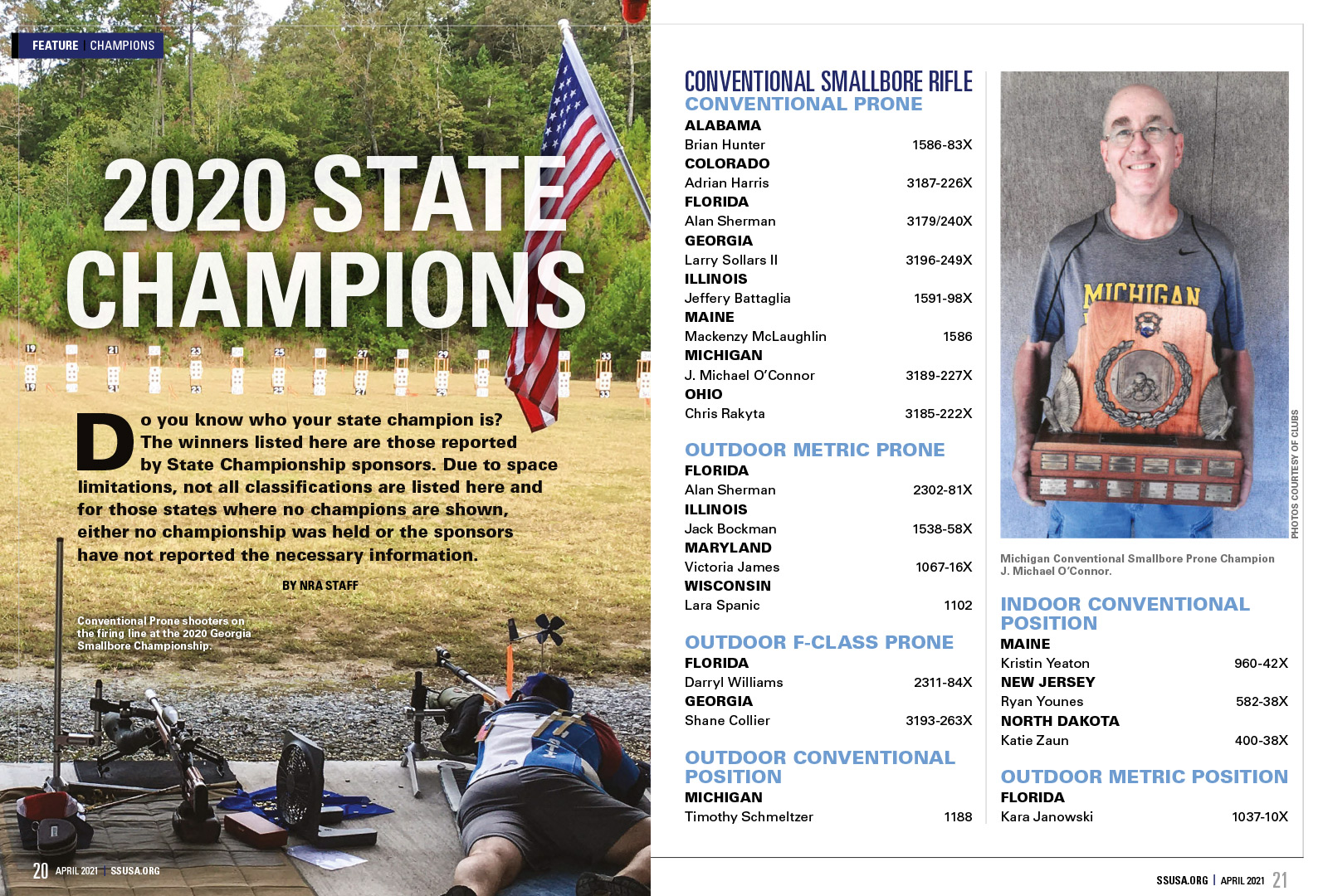 After you've acquired a suitable rifle, optic and ammunition, what other gear is necessary to be successful in precision shooting games such as the Precision Rifle Series or the National Rifle League? Author and accomplished long-range shooter Rei Hoang asks this question in April's Product Focus and shares her recommendations for shooting bags, bipods, weather meters, dope cards and more. Check out her guide to indispensable gear for precision rifle competition in this month's Product Focus.

Field Editor Chris Christian says, "Saving big on ammunition costs doesn't have to cost a lot." This month, the first installment of his series on budget small-arms reloading discusses the advantages and disadvantages of progressives presses and single-stage presses, what to look for in a reloading die set and effective ways to clean and lubricate brass cartridge cases. Be sure to read Part 1 of "Reloading on a Budget."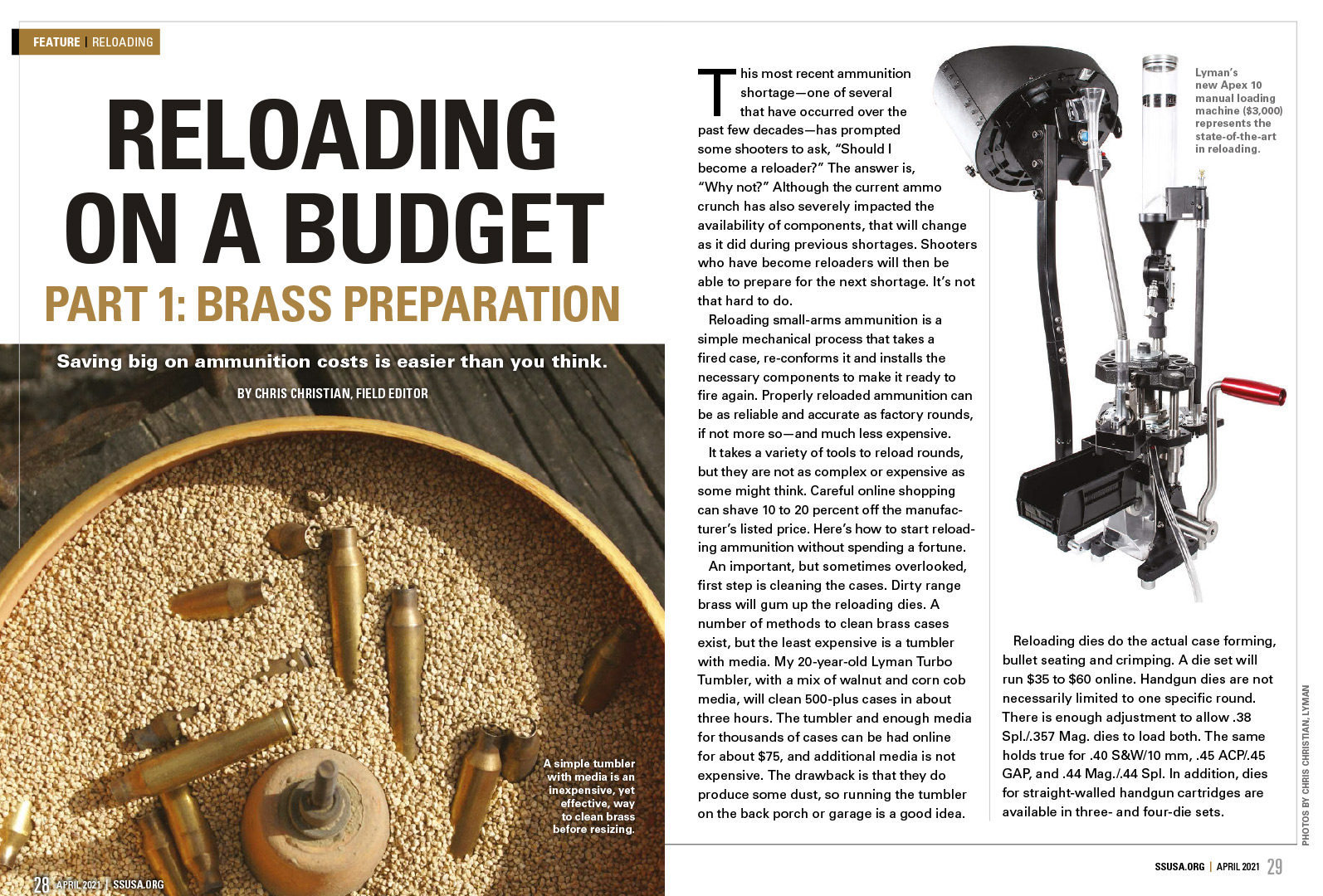 Competitive shooters will often gain new appreciation for everything that goes into modern, match-grade guns after shooting "as-issued" rifles in Vintage Military Rifle competition. For those interested in living out history with battle rifles at a match, the thrill of participating in VMR competition can't be beat, but the two-stage military triggers they have aren't exactly buttery smooth. This month, Field Editor Art Merrill shares how to improve your VMR competition gun's trigger without violating the rulebook. You can read Merrill's guide here.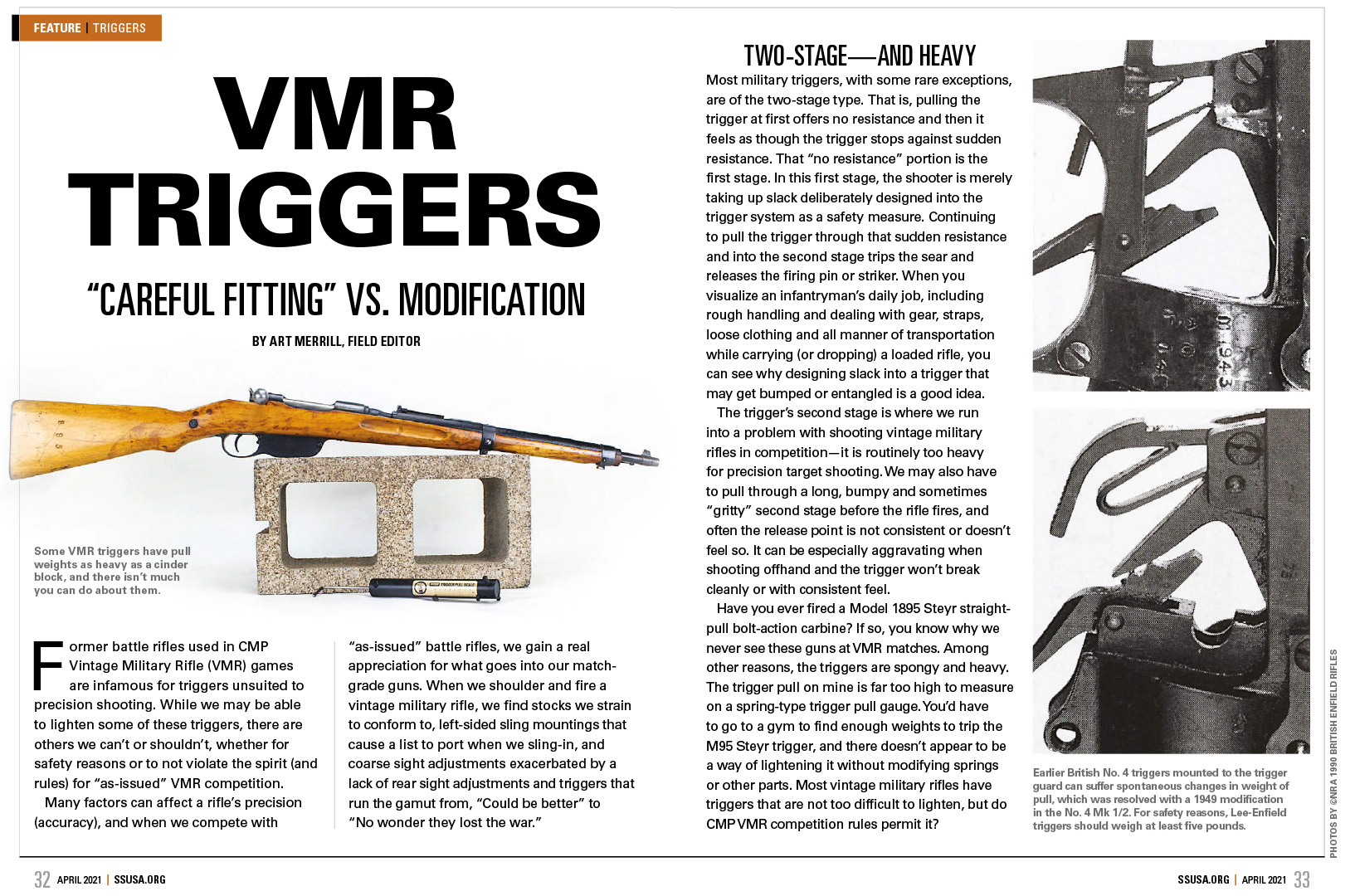 With the current ammunition shortage, it isn't always possible to shoot live-fire on a range. But you can still improve your pistol skills at home by working on your gear manipulation skills—specifically your draw. In his article "Improving Draw Stroke," author Dick Jones outlines six steps to follow at home that will improve your pistol draw by observing your reflection in a mirror. Adding a clean, fast pistol draw to your repertoire will increase your action shooting scores, as well as force you to become a safer gun handler. Read what Jones has to say about improving pistol draw.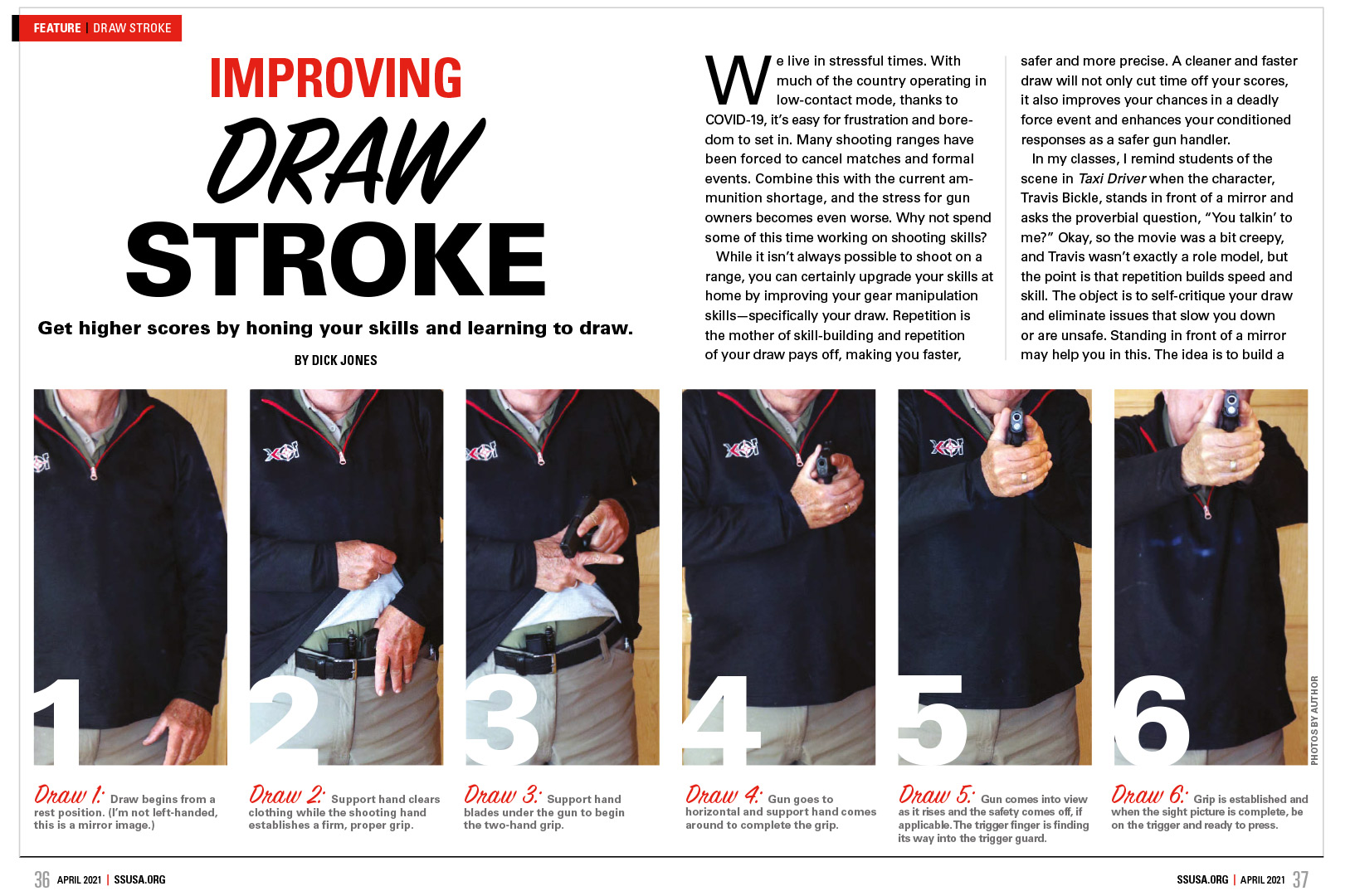 —John Parker
Executive Editor, Shooting Sports USA
Reporters Welcome
In our efforts to recruit more reporters, we frequently hear the comment: "But I'm not a writer." What people overlook is that they are on the scene, hearing and seeing the action first-hand. Editing and completing the article is our job, so if you'd like to try your hand at sharing draft reports and photographs from national-level matches or interviews with key people in the shooting sports, please email us at [email protected].
---
Read more:
Competitors' Corner: January 2021