Usually I write the editor's letter after gazing at the deluge of rush hour traffic on Interstate 66 from the window of my fourth-floor office at NRA headquarters in Northern Virginia. How life has changed over the past six weeks. As I write this it's Wednesday, April 22. I'm at home, having logged off yet another online meeting working with the NRA Publications team. It's hard to imagine how we'll all be doing by the time you read this letter in May. Things may get worse before they get better, and knowing that can be difficult to process.
But I also know that I'm incredibly heartened by how everyone on the Shooting Sports USA team has responded to this crisis. We have figured out how to contribute in new ways as we work remotely. We are working on new content daily, with the usual mix of enthusiasm, opinion and of course, spirited bickering, that comes from debating current events and new products in the competitive shooting world.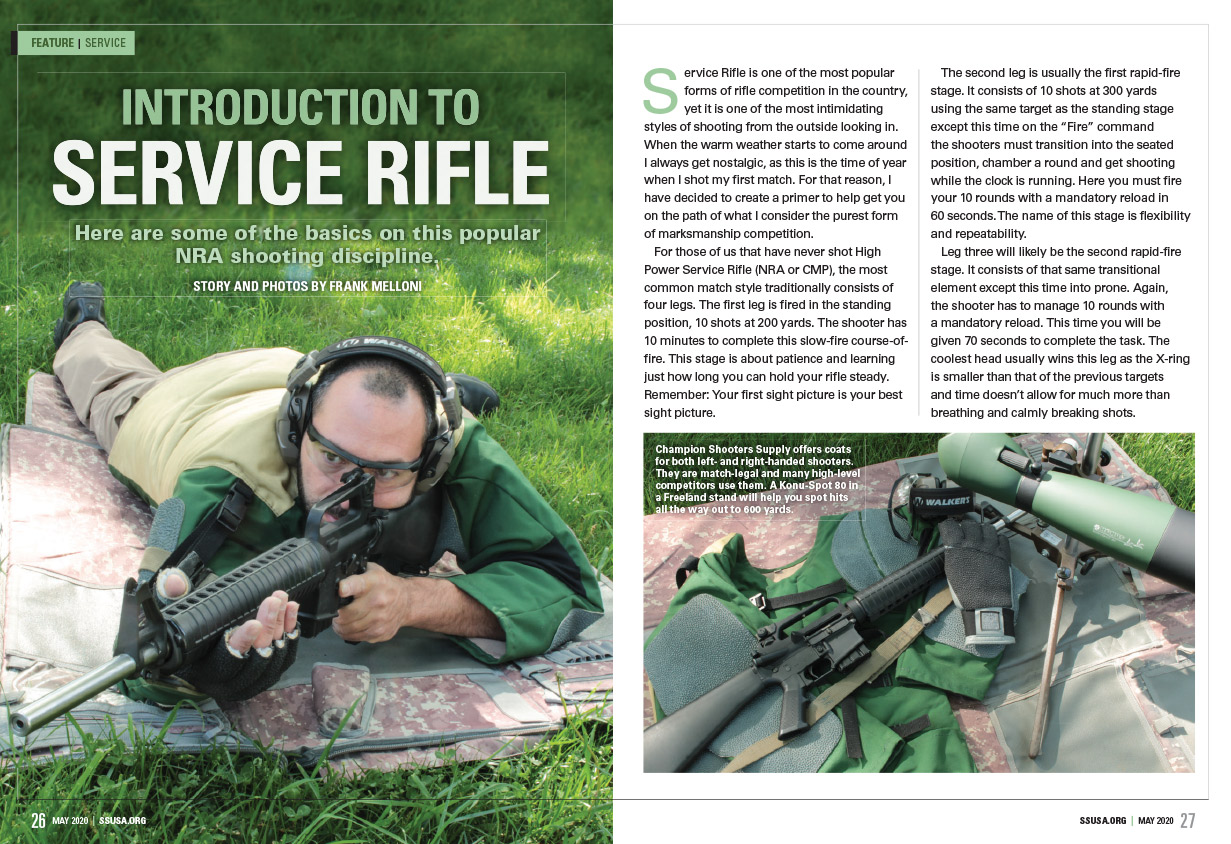 And yes, we're still producing this magazine, and will continue to do so monthly. All of the content in this issue was shot and written before coronavirus turned our lives upside down. And the stories still shine, including our cover story this month, a primer on High Power Service Rifle competition by Frank Melloni.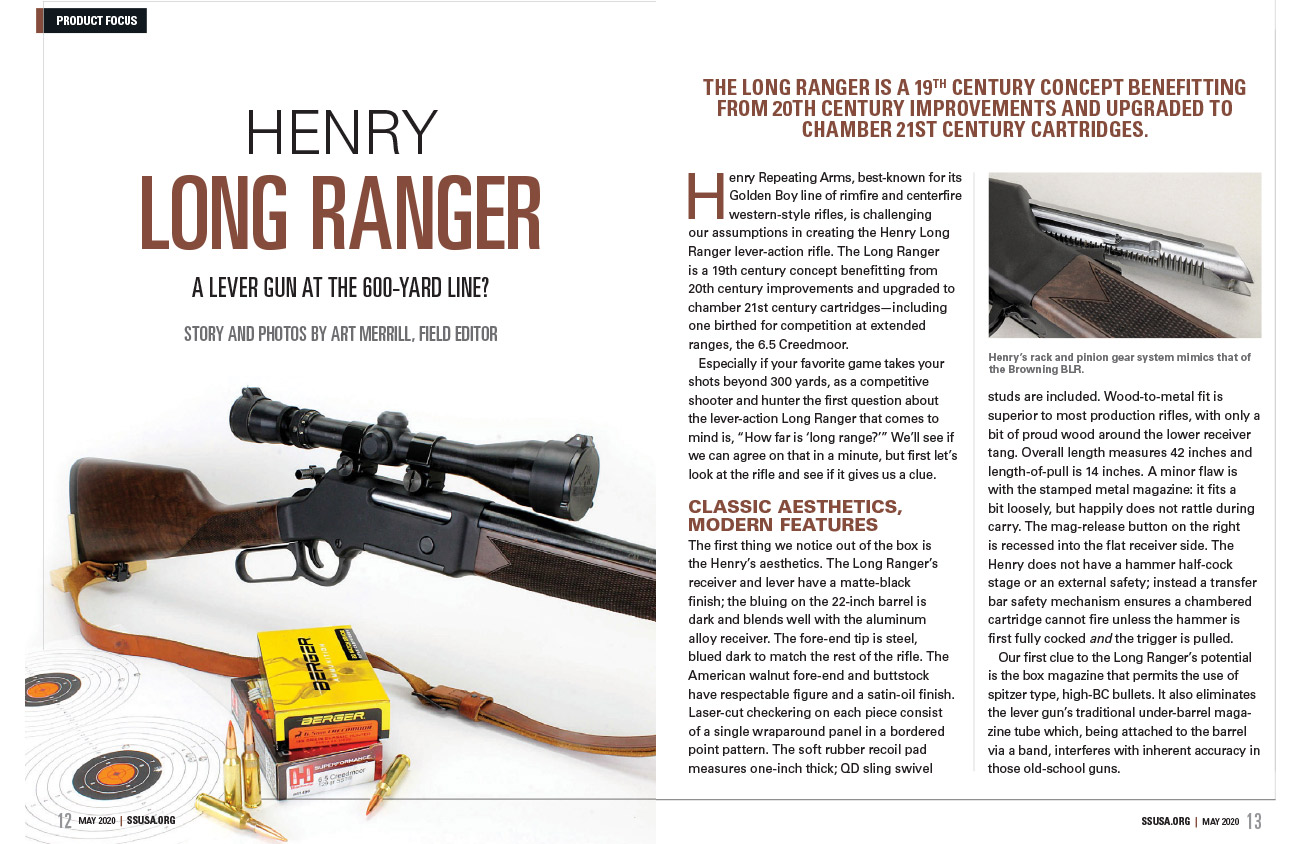 For May's Product Focus, Field Editor Art Merrill reviews the new Henry Long Ranger in 6.5 Creedmoor. The Long Ranger is a 19th century lever-action concept benetting from 20th century improvements and upgraded to chamber 21st century cartridges. Check out Merrill's article on the Henry Long Ranger chambered in 6.5 Creedmoor.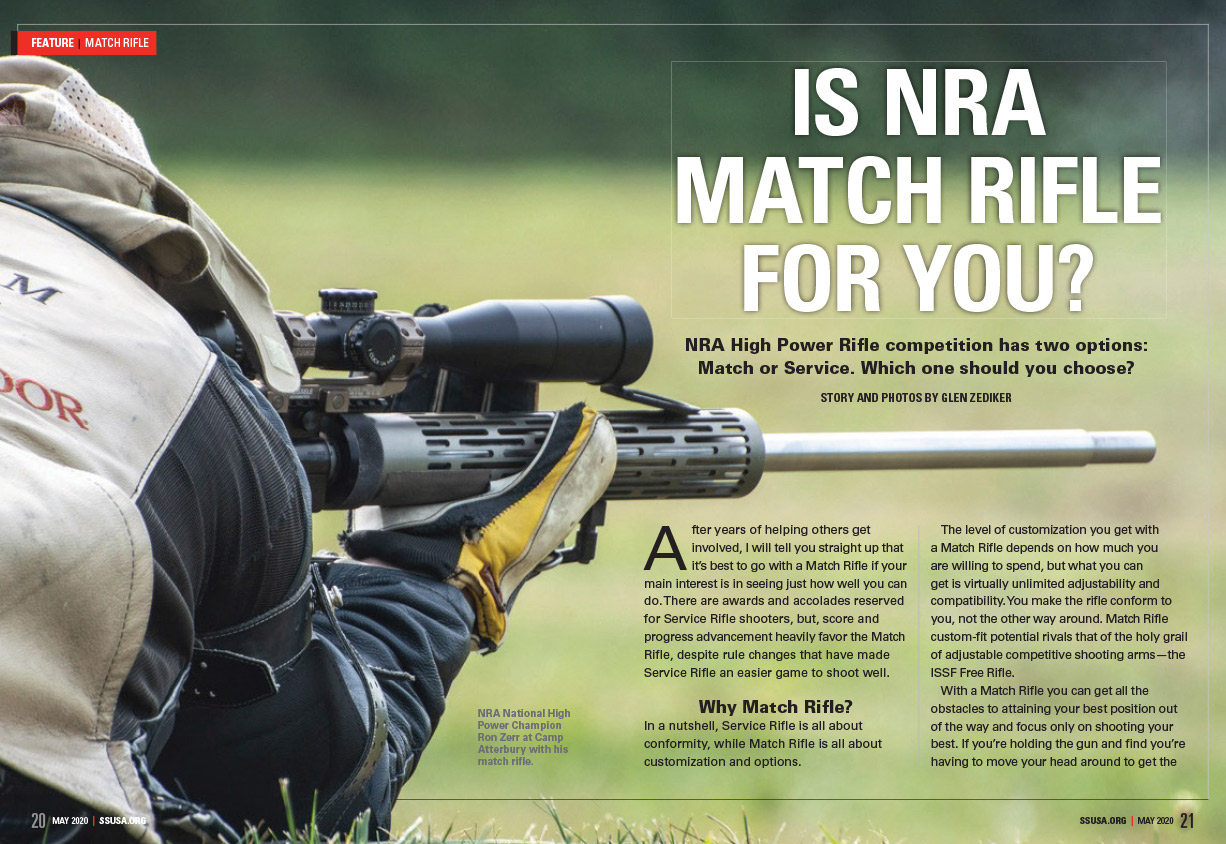 Is NRA Match Rifle for you? Author Glen Zediker asks this question, as well as making the sincere claim that all High Power shooters will catch the Match Rifle competitive shooting bug eventually. Learn how to build your first Match Rifle and more by reading his article.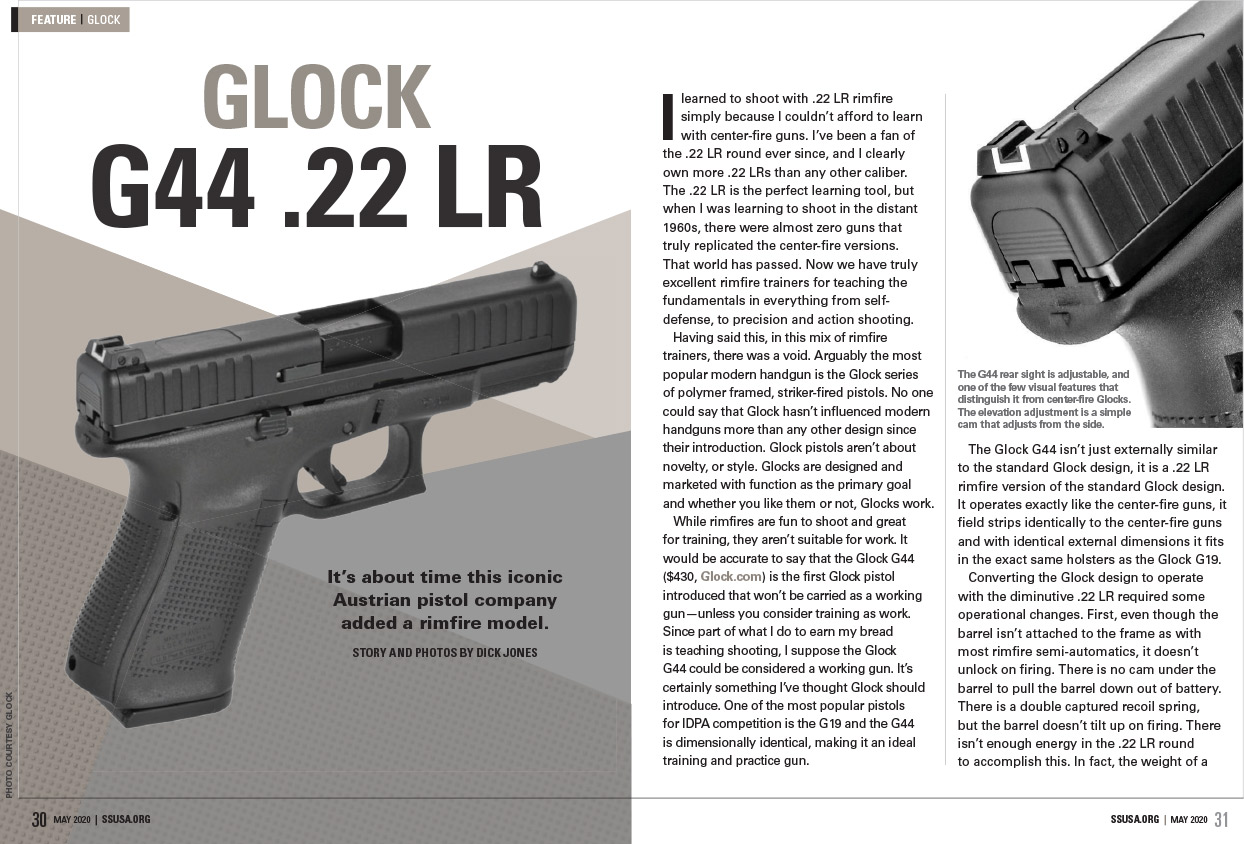 No one can say that Glock hasn't influenced modern handguns more than any other design as the OG of striker-fired pistols, and now there's a rimfire version, the G44 .22 LR. Author Dick Jones' biggest complaint about this pistol is that the company did not release it sooner. Read his review of the Glock G44 rimfire.
What we all really need right now more than ever is escape. I hope this issue can provide just that. At the moment, turn to it for shooting advice. Share the articles that inspire you. And when it's finally time for all of us to break free, read it again and head to the range.
—John Parker
Executive Editor, Shooting Sports USA
Reporters Welcome
In our efforts to recruit more reporters, we frequently hear the comment: "But I'm not a writer." What people overlook is that they are on the scene, hearing and seeing the action first-hand. Editing and completing the article is our job, so if you'd like to try your hand at sharing draft reports and photographs from national-level matches or interviews with key people in the shooting sports, please email us at [email protected].