This month's cover feature highlights the 2020 Desert Sharpshooters Southwest Nationals, one of the most popular annual long-range rifle events in the country. Author Dennis Santiago attended the match this past February. He shares his perspective about this long-running event, which has competitors shooting out to 1,000 yards. Read our coverage of the 2020 Southwest Nationals here.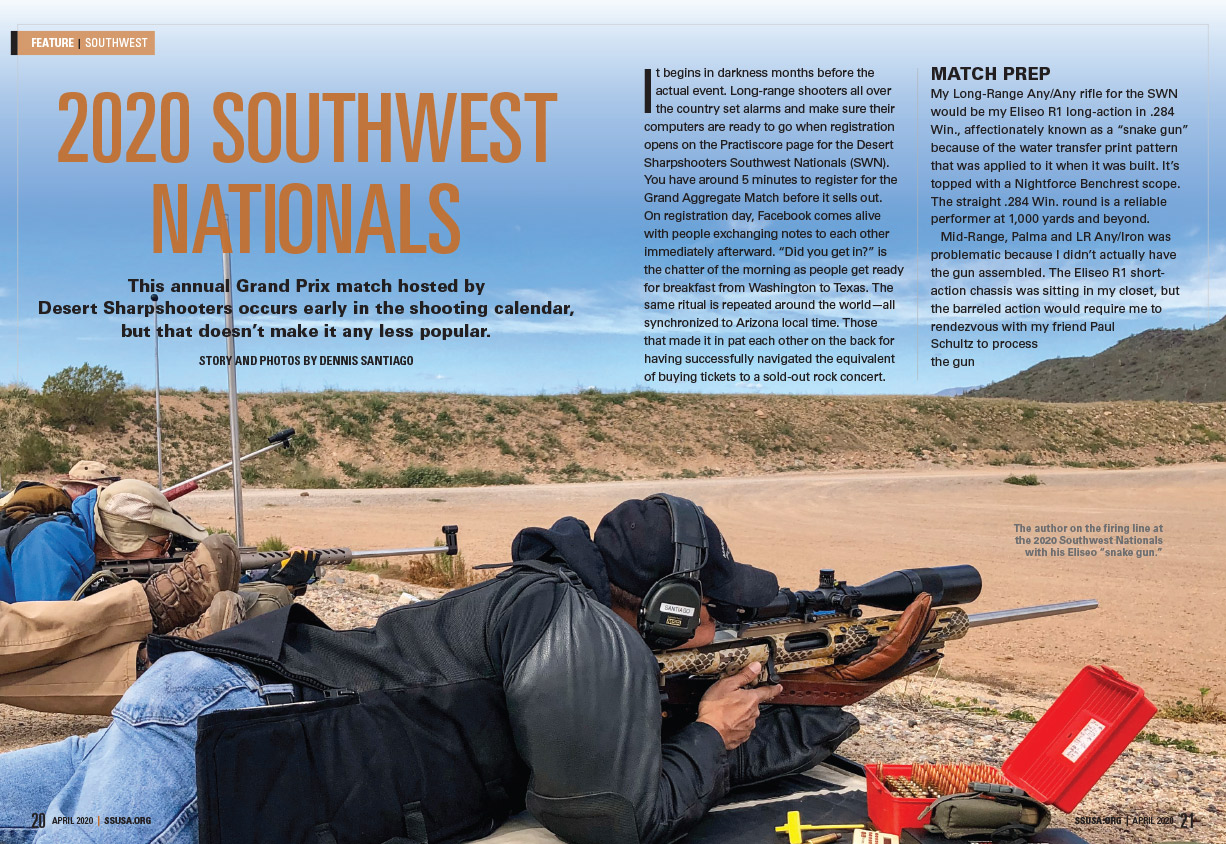 For April's Product Focus, Field Editor Chris Christian reviews the Ruger Custom Shop Super GP100, the company's newest eight-shot, double-action revolver which should please not only competitive shooters, but also anybody that's looking for a quality 9mm wheelgun. Additionally, Christian provides his take on the latest from Trijicon, the SRO (Specialized Reflex Optic). Read this month's Product Focus.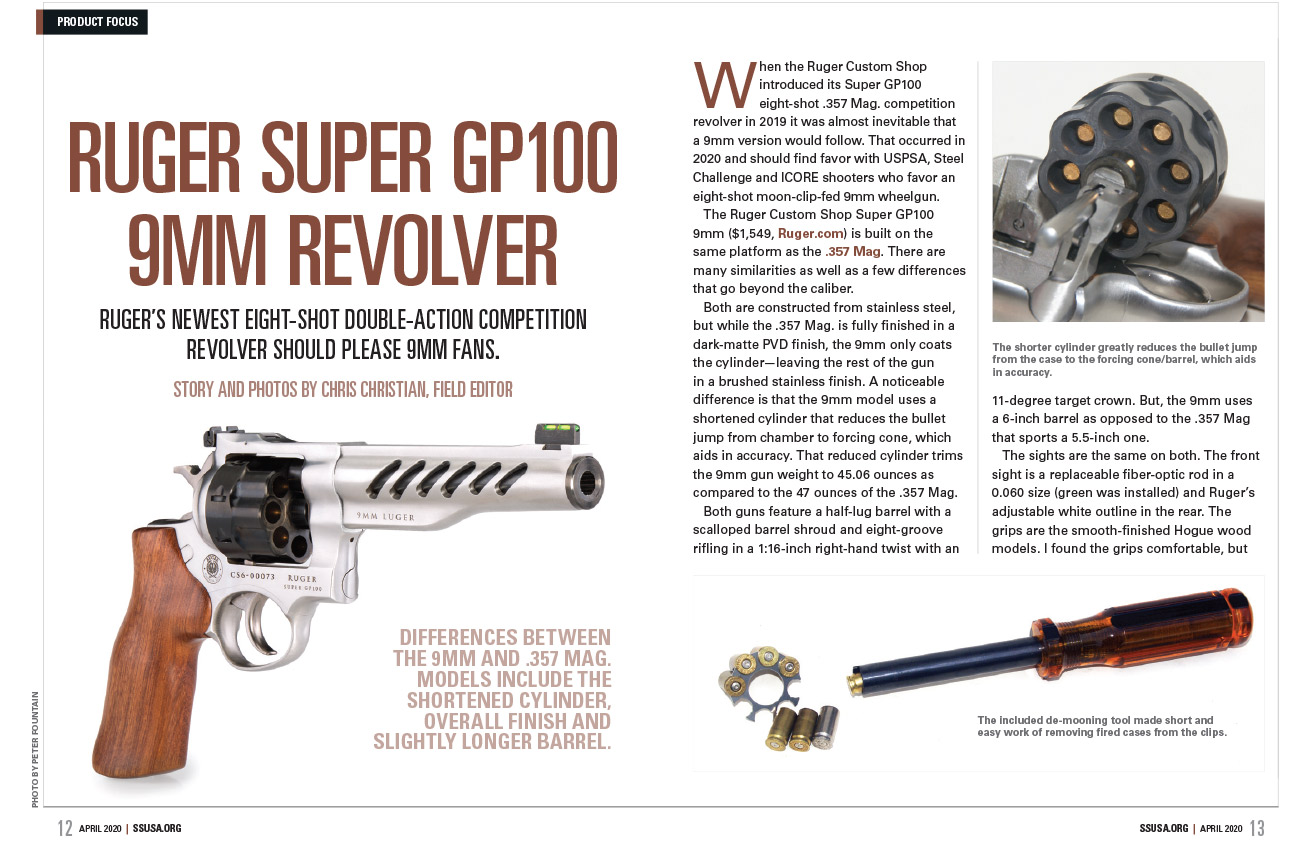 Do you know who your State Champion is? Every year, NRA State Championships are conducted across the country in popular disciplines such as Air Rifle, BB Gun, Smallbore, High Power Rifle, Precision Pistol, Silhouette and more. You can always catch local match coverage in Shooting Sports USA's Score Sheets section throughout the year, and this month we have compiled the 2019 NRA State Champions. Check out this year's list of NRA State Champions.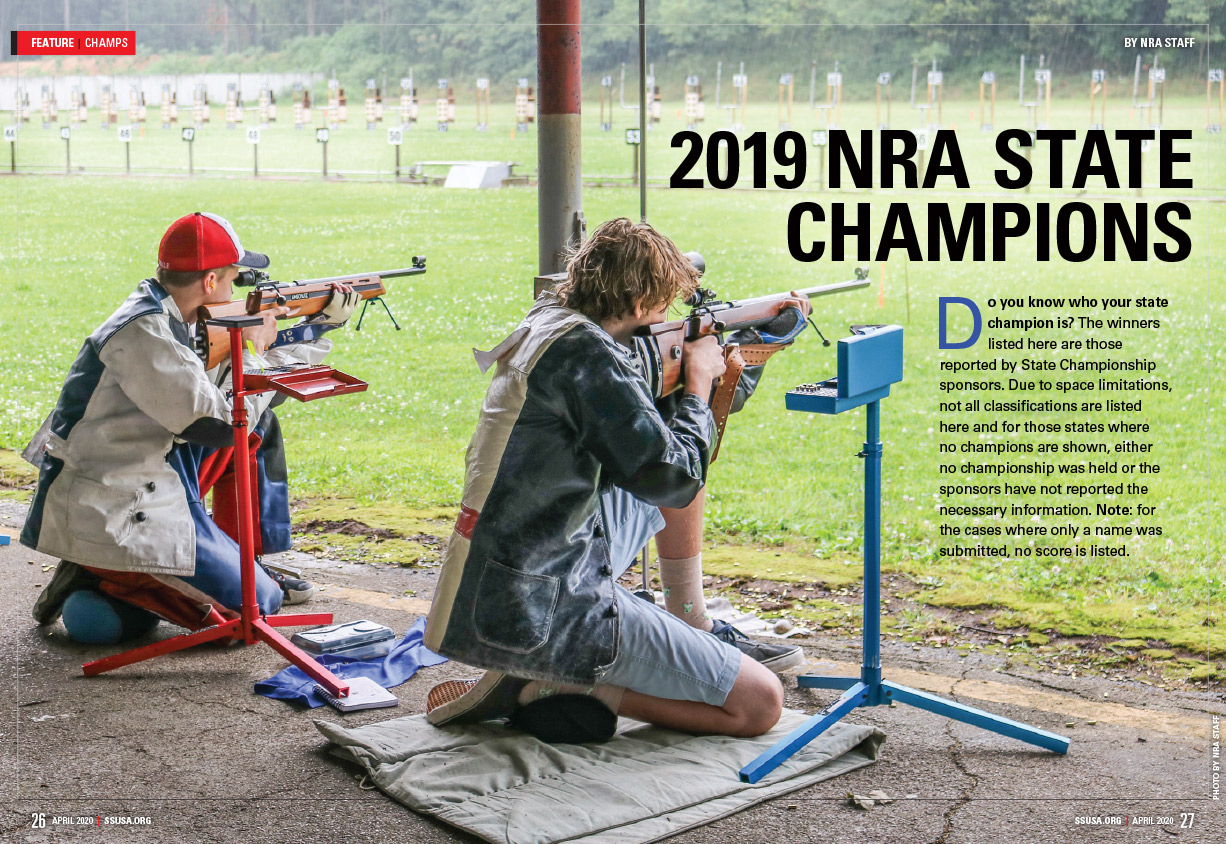 We all know that our eyes can occasionally deceive us. Perceptual fading, a.k.a. "Troxler effect" occurs when an object vanishes from visual consciousness, usually from staring too long. (We didn't know what it was either.) Put simply, your vision will fade if you focus too long on an object like a front-sight blade. Our favorite optometrist Dr. Norman Wong has penned a great guide covering the Troxler effect and how it can affect competitive shooters. Learn all about the Troxler effect here.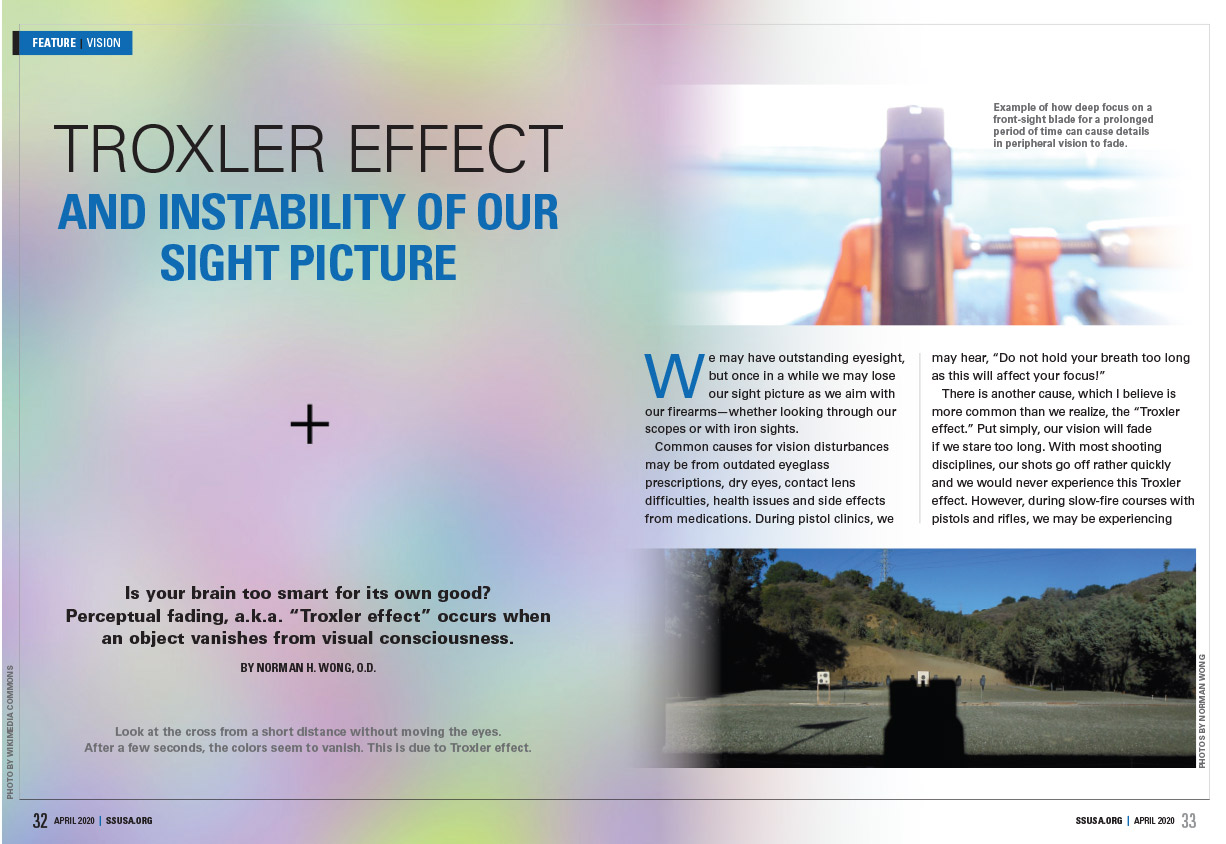 Finally, as I write this the NRA announced that coronavirus (Covid-19) has forced the cancellation of the April Annual Meetings in Nashville—one of many other large gatherings held across the country that had to be canceled. The NRA Intercollegiate Pistol Championship and Rifle Club Championship initially planned to switch to a postal-type format, but ended up being canceled. On March 30, the NRA suspended all sanctioned matches through April 30. The Tokyo Summer Olympics, originally slated for this summer in Japan, have been postponed to July 2021. Additionally, the NCAA Rifle Championships were canceled, along with all winter and spring championships. You can count on Shooting Sports USA to provide the latest updates, so be sure to subscribe to the free Insider newsletter and keep up to date with competitive shooting news.
—John Parker
Executive Editor, Shooting Sports USA
Reporters Welcome
In our efforts to recruit more reporters, we frequently hear the comment: "But I'm not a writer." What people overlook is that they are on the scene, hearing and seeing the action first-hand. Editing and completing the article is our job, so if you'd like to try your hand at sharing draft reports and photographs from national-level matches or interviews with key people in the shooting sports, please email us at [email protected].