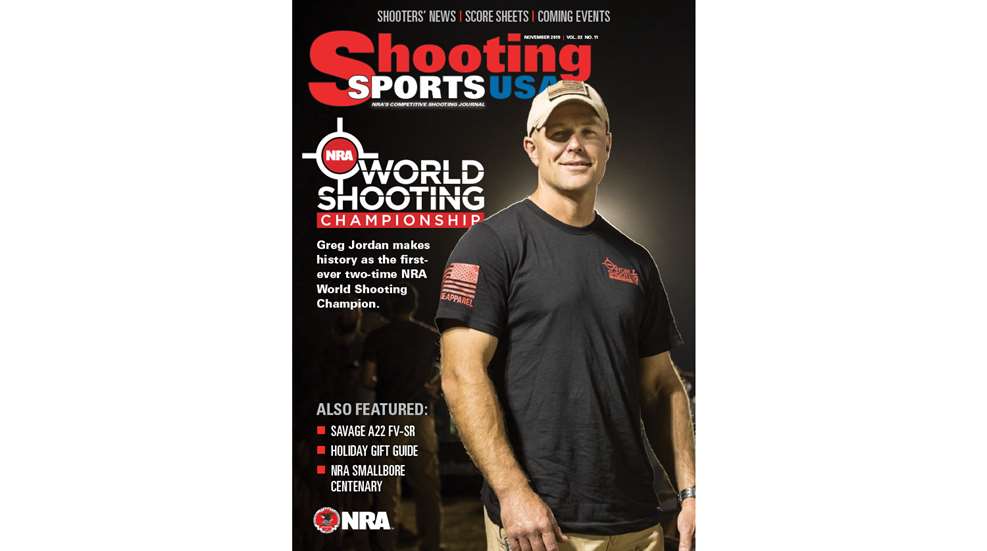 This month's cover features Greg Jordan, the 2019 NRA World Shooting Champion. Jordan is the first-ever two-time winner of the match, after his previous win in 2017. The World Shooting Championship, which has all guns and ammunition provided to competitors, has become a fan favorite with 12 stages covering the entire shooting-sports spectrum. The fat cash purse, along with separate prize tables for professional and amateur shooters, further places it on the "must-do" list for competitive shooters around the globe. Read all about this year's match here.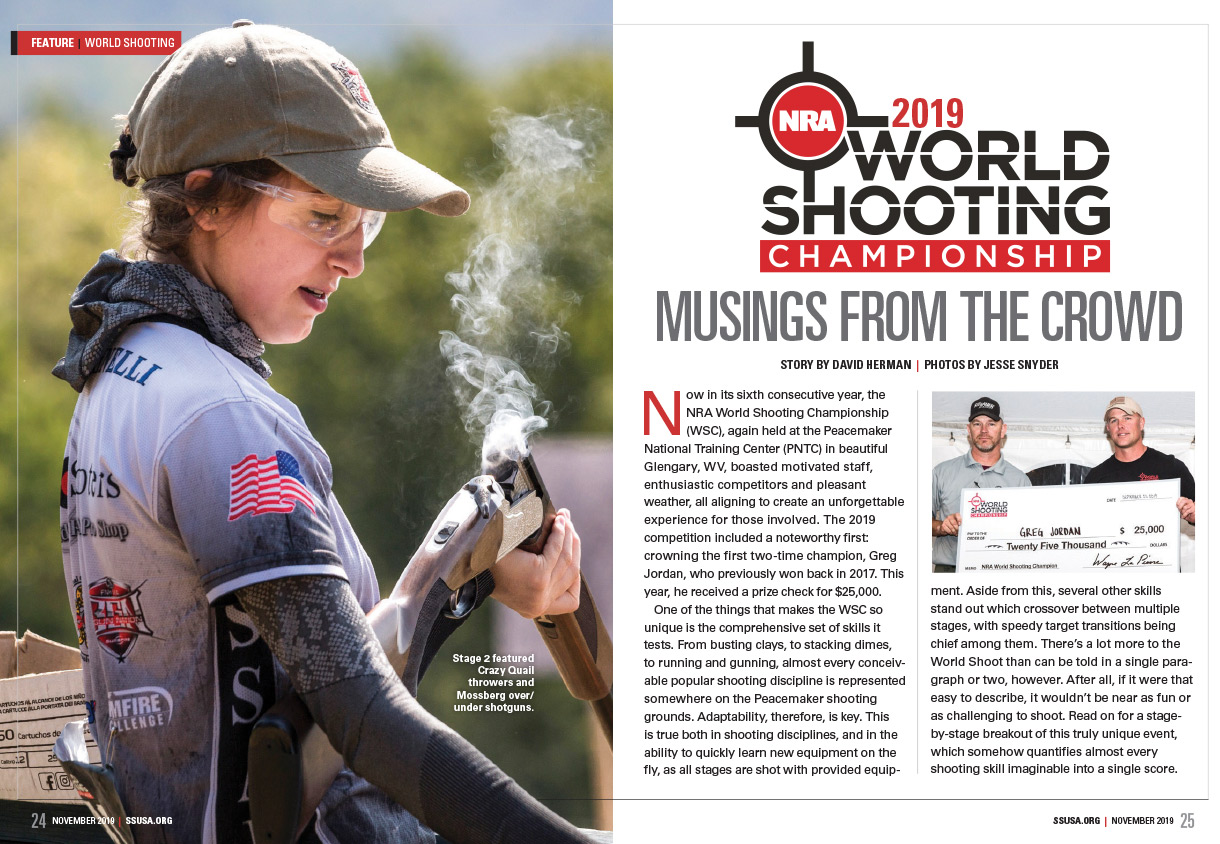 November's Product Focus has Field Editor Chris Christian's review of the new Savage A22 FV-SR. This new rimfire rifle should have a lot of appeal for Steel Challenge shooters, among many others who favor lightweight stocks for speed. What's even better is the fact this rifle not only comes with a black synthetic stock, it's also available in a version sporting NRA's official camouflage—Mossy Oak Overwatch. See Christian's review of the A22 FV-SR here.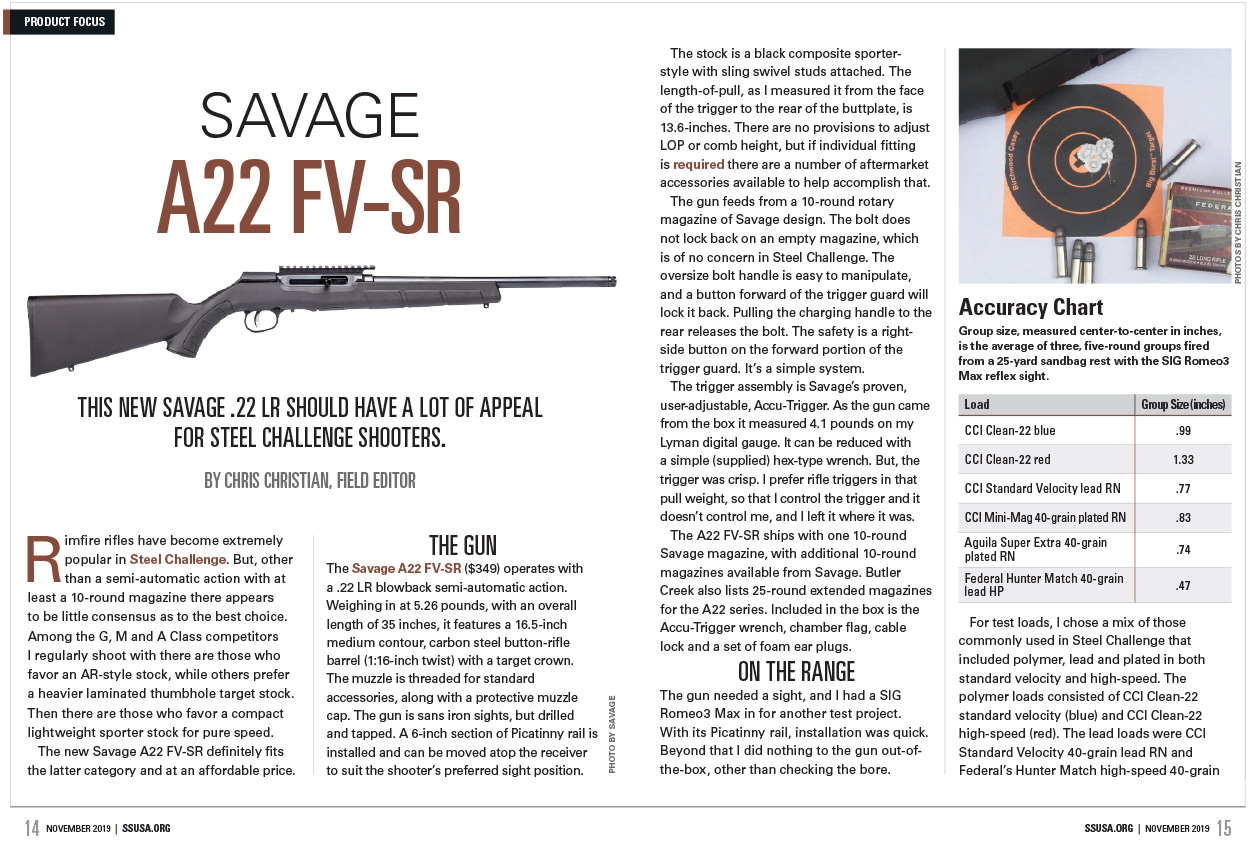 Now that it's November, the holiday season is in full swing. And, it's crunch time if you haven't already started holiday-gift shopping yet. Never fear, our intrepid staff has catalogued the best gifts for the competitive shooter in your life, so you don't have to. Our 2019 Holiday Gift Guide includes 36 recommendations across seven categories that fit every holiday-gift budget—including ammunition and loading components, pistols, rifles, shotguns, optics, clothing and accessories. Check out this year's gift guide.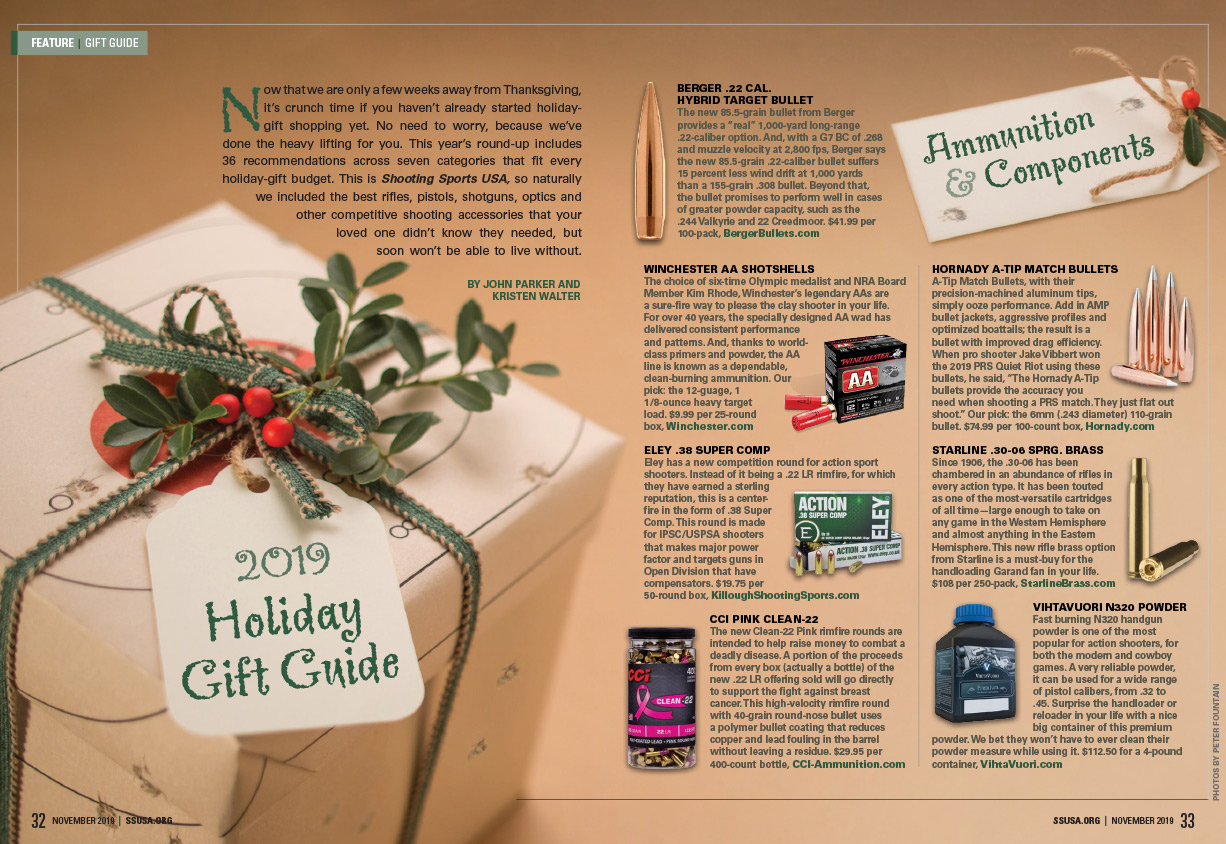 And to close out our 2019 NRA National Matches coverage, we recognize 100 years of competition at the National Smallbore Rifle Championships. Since 1919, competitors have gathered 94 times at seven different locations to participate in this prestigious match. You can read Hap Rocketto's article on this year's Smallbore Nationals here. For more information about the history of this event, be sure to check out his series of articles on the website here. We hope to publish the entire retrospective before the end of the year.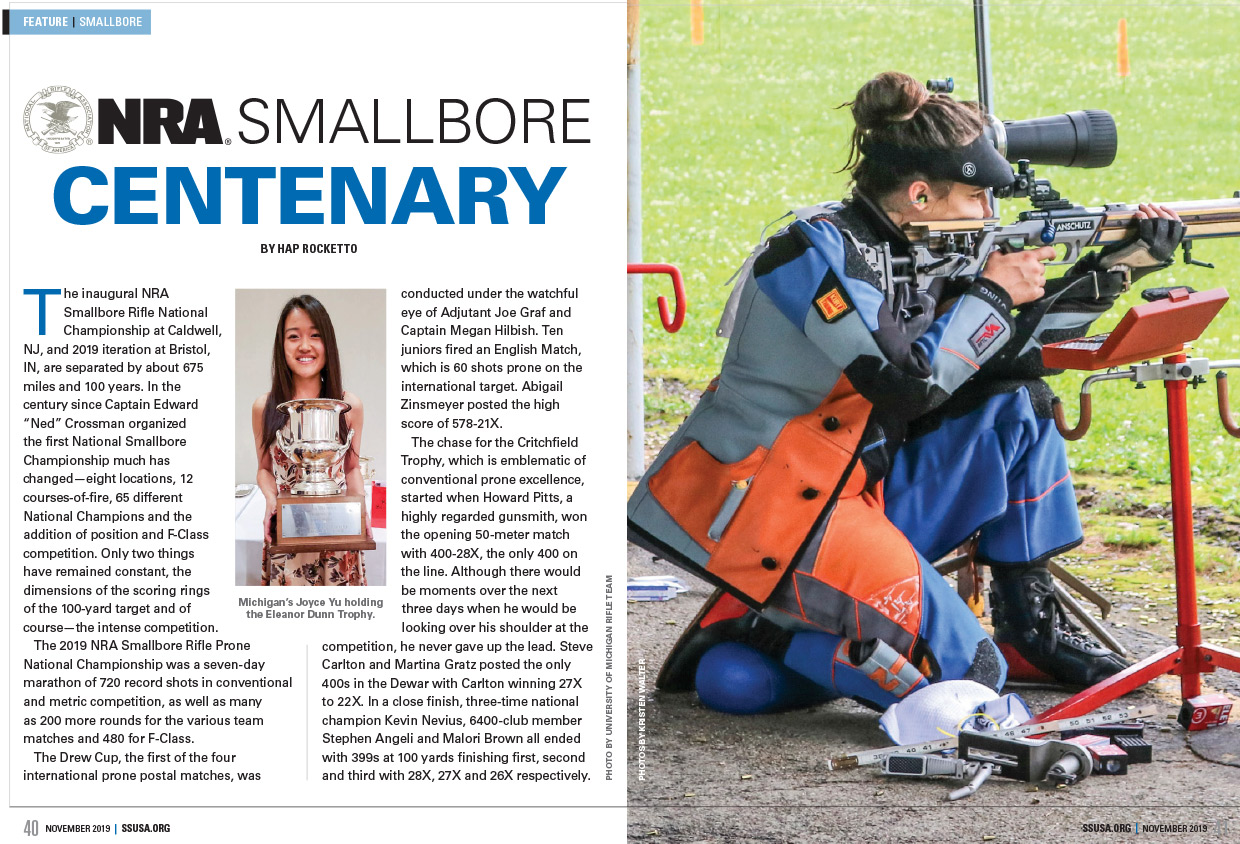 Happy Thanksgiving and good shooting!
—John Parker
Managing Editor, Shooting Sports USA
Reporters Welcome
In our efforts to recruit more reporters, we frequently hear the comment: "But I'm not a writer." What people overlook is that they are on the scene, hearing and seeing the action first-hand. Editing and completing the article is our job, so if you'd like to try your hand at sharing draft reports and photographs from national-level matches or interviews with key people in the shooting sports, please email us at [email protected].