The Camp Atterbury rock pictured on this month's cover has been the Indiana National Guard facility's symbol for nearly eight decades. In the summer of 1943, the rock was carved over a three-month span by an Italian named Libero Puccini, one of about 15,000 prisoners of war from Italy and Germany that called Camp Atterbury home during World War II. Today, the installation boasts more than 60 ranges on site—making it an ideal venue for the NRA to hold the National Matches, with plenty of room to add future competitions.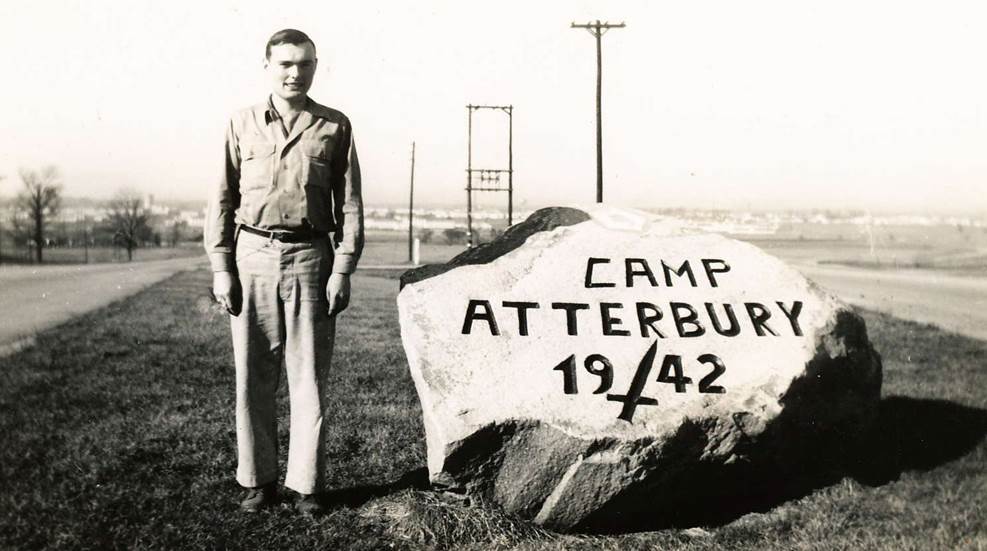 Speaking of the National Matches, the second half of my match report from Camp Atterbury this summer (page 22) includes coverage of the NRA High Power Long-Range and Smallbore Rifle National Championships. In an unprecedented feat, Sgt. 1st Class Brandon Green of the U.S. Army Marksmanship Unit swept the individual High Power Long-Range awards: Tompkins, Leech Cup, Wimbledon Cup, Remington and Mustin Trophy matches—becoming the first shooter ever to secure them all in the same year. In addition, University of Kentucky rifle team standout Richard Clark won the Lones Wigger Iron Man Trophy at the Smallbore Rifle Nationals, capping a successful second year at Camp Atterbury.
Camp Atterbury was named for Brig. Gen. William Wallace Atterbury, a World War I veteran and military transportation expert. During the Great War, he was a staff officer to Gen. John J. Pershing. As such, it's fitting that the historic competition that bears his name—the Pershing Trophy Match—was fired in August for the first time at Camp Atterbury during the NRA National Matches. A team of 31 shooters from Great Britain made the trip across the pond to Indiana to participate in the 13th edition of the Pershing Trophy Match against their American cousins, as well as the NRA Smallbore Nationals. Read my match report (page 28) to learn more about the Pershing Trophy Match, a longstanding symbol of Anglo-American friendship through the camaraderie of smallbore rifle marksmanship.
Held in August at Ridgway Rifle Club in Ridgway, Pennsylvania, the 2022 NRA Smallbore Silhouette National Championships also served as the first leg of the inaugural Lapua Monarch Cup international points series. In her report (page 32), author Serena Juchnowski shares not only match highlights, but also the story of more than 150 shooters from Canada, Mexico and the United States rekindling old friendships and forging new ones over a shared love of knocking down steel chickens, pigs, turkeys and rams.
At the Beijing 2022 Winter Olympics, Team USA's Deedra Irwin made it closer to an Olympic biathlon podium than any previous U.S. athlete in a non-relay event. Her seventh place finish in the women's 15-km individual event in China was only one shot away from a medal. After reading my profile of Irwin and learning her fascinating story (page 38), I'm sure you will become as big of a fan of her as I am.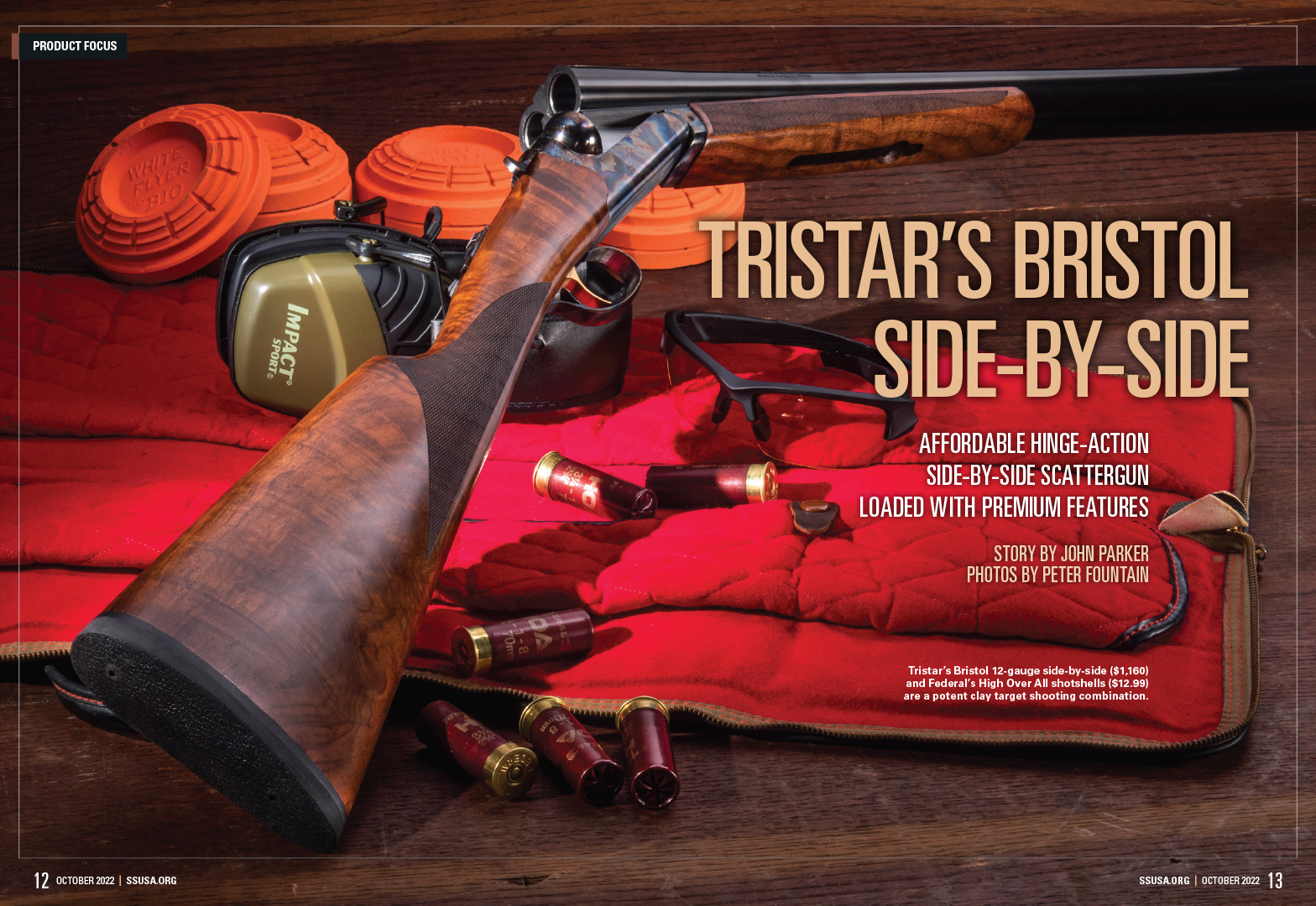 Finally, don't miss my review of the TriStar Arms' Bristol side-by-side shotgun in Product Focus this month (page 12). The Bristol is a feature-rich scattergun, sporting an eye-catching color-case-hardened receiver and handsome walnut furniture. And, with MSRP of $1,160, the Bristol is a modestly priced side-by-side that doesn't skimp on quality.
John Parker
Editor-in-Chief, Shooting Sports USA
Are you a subscriber?
Not receiving the monthly digital magazine announcement in your inbox? Become a subscriber. Not only is it completely free, it only takes a minute to sign up and it guarantees you'll never miss a single issue of the NRA's competitive shooting journal. Subscribe here.