Federal Premium's new .224 Valkyrie is meant to take "long range precision and ballistic performance to unheard of heights." The ballistics are comparable to larger, harder-kicking calibers such as the 6.5 Creedmoor—with as little as half the felt recoil. Watch the video above for more info about the .224 Valkyrie cartridge, and also the Savage MSR 15 from Savage's very own Pat Kelly.

The .224 Valkyrie is based on a 30 Rem./6.8 SPC case necked down to .224 caliber. This is one extremely fast rifle cartridge. Testing (conducted by Federal Premium engineers) confirms its high-speed capabilities. For example, the .224 Valkyrie 90-grain Gold Medal Sierra MatchKing produces leaves the muzzle at 2700 fps; it remaining at 1950 fps at 500 yards and 1268 fps when crossing the 1000-yard line. It remains supersonic out to 1300 yards. These velocities were achieved on 24-inch test barrels with a 1:7 twist.

The .224 Valkyrie will be initially available in four product lines, with multiple options that cater to competitive shooters, precision long range shooters, and hunters. Options include 90-grain Gold Medal Sierra MatchKing, 60-grain Nosler Ballistic Tip Varmint, 90-grain Fusion MSR, and 75-grain American Eagle TMJ.

Federal says that reloading data will be available in the coming months, when SAAMI releases its load-building specifications. In the meantime, reloading die sets, and other ammo-building components will also be offered for purchase from many companies.
 
Several manufacturers have already jumped on the .224 Valkyrie bandwagon. Here's our round-up of new models (including links to videos) that were on display during the 2018 SHOT Show. They are listed below in alphabetical order.


---
Barrett Rec-7 .224 Valkyrie



Barrett has expanded their Rec-7 platform, which already includes 5.56 NATO and 6.8 SPC versions, by adding the new .224 Valkyrie version. Mark Keefe, editor-in-chief of American Rifleman was able to try out the new rifle (18-inch DMR) during Industry Day at the Range at the 2018 SHOT Show. Keefe has shot the gun past 1000 yards and was very impressed. Watch the video.


---
CMMG MkIV DTR2 .224 Valkyrie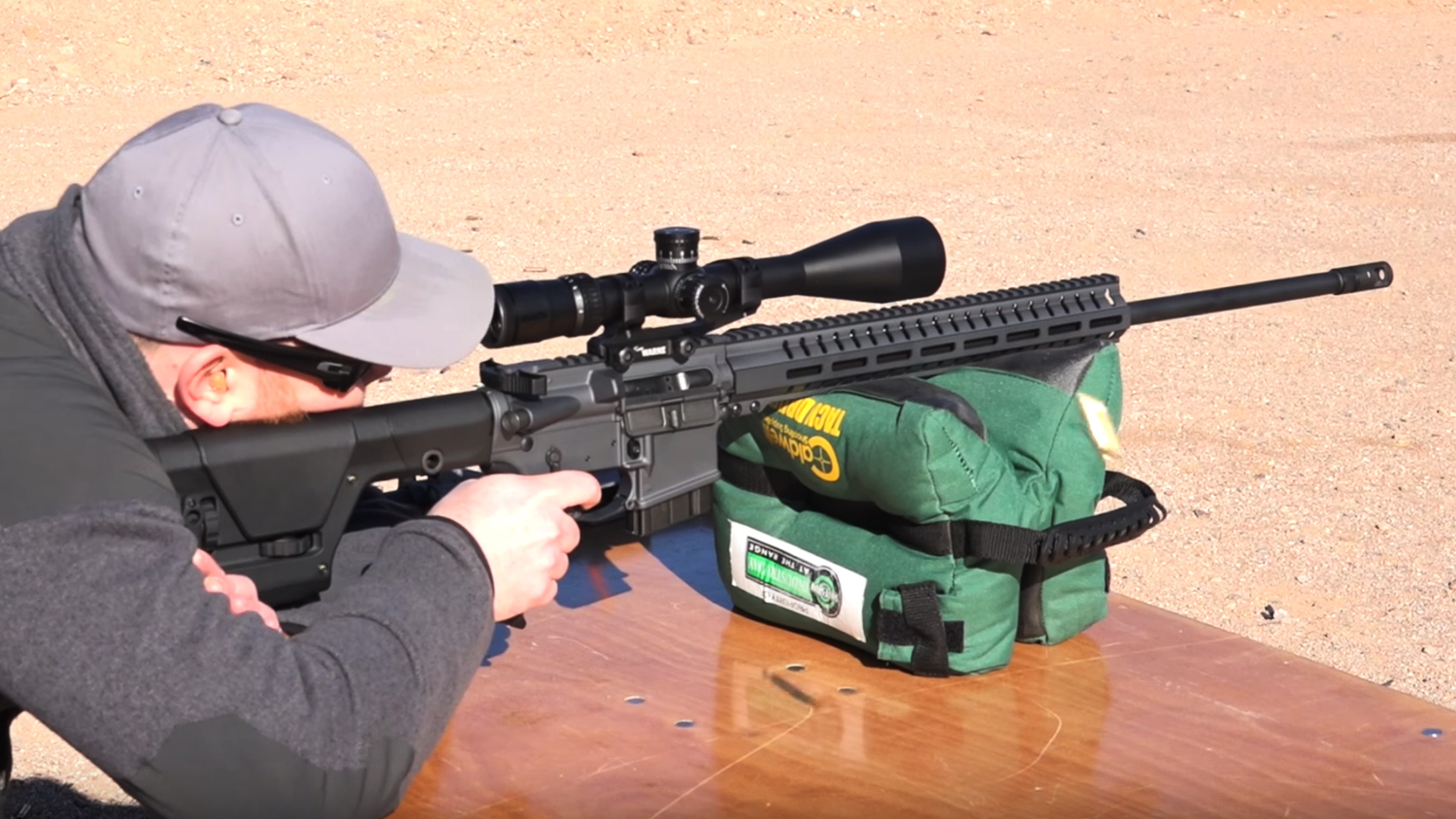 American Rifleman's Joe Kurtenbach shot the CMMG Mk4 DTR2 .224 Valkyrie during Industry Day at the Range at the 2018 SHOT Show. CMMG incorporated fundamental features into the 9-pound Mk4 DTR2 that long range shooters care about. First and foremost, the company includes a CMMG ambi charging handle (for the precision shooters), Magpul MOE pistol grip and PRS Gen3 stock, Geissele SSA 2-stage trigger, CMMG SV muzzle brake, and 14-inch M-Lok handguard. Learn more by watching this video.


---
Lewis Machine & Tool .224 Valkyrie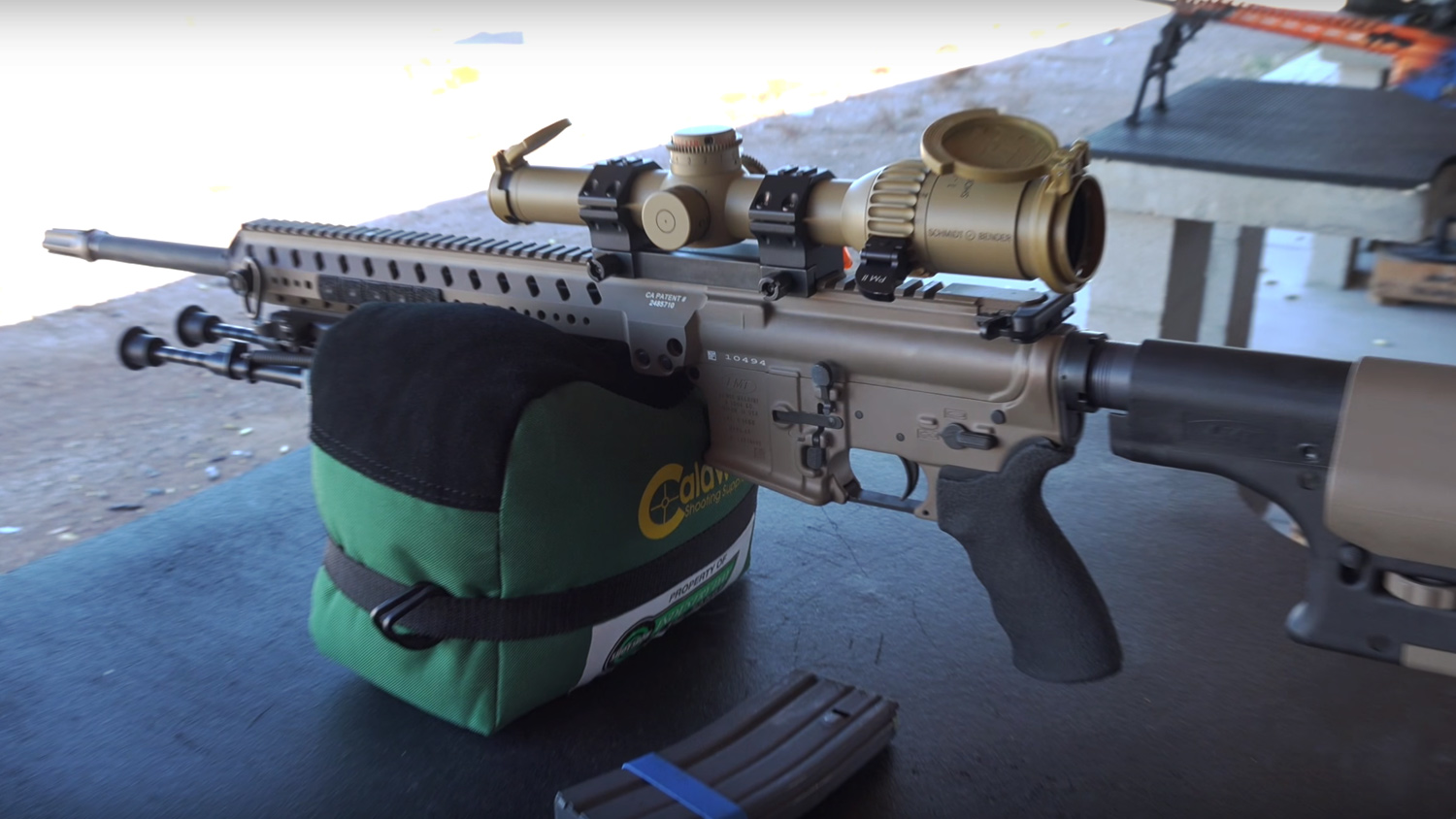 Mark Keefe was a busy guy during Industry Day this year at SHOT Show. He made it over to the Lewis Machine & Tool booth to learn more about the company's .224 Valkyrie rifle offering. L&T has been working with Federal for the past few months to learn the ins and outs of the new caliber. Keefe said, "I've shot the cartridge out over 1000 yards … When you put the kind of quality barrel and craftsmanship that L&T does, it's really going to help this new cartridge." Shooters will be happy to know that you can swap out the barrel from a 5.56 NATO or .300 Blackout MRP rifle platform with a .224 Valkyrie one, add a 6.8 bolt and you have a great precision rifle ready to roll at 1000 yards and beyond. Watch the video.


---
LWRCI-DI .224 Valkyrie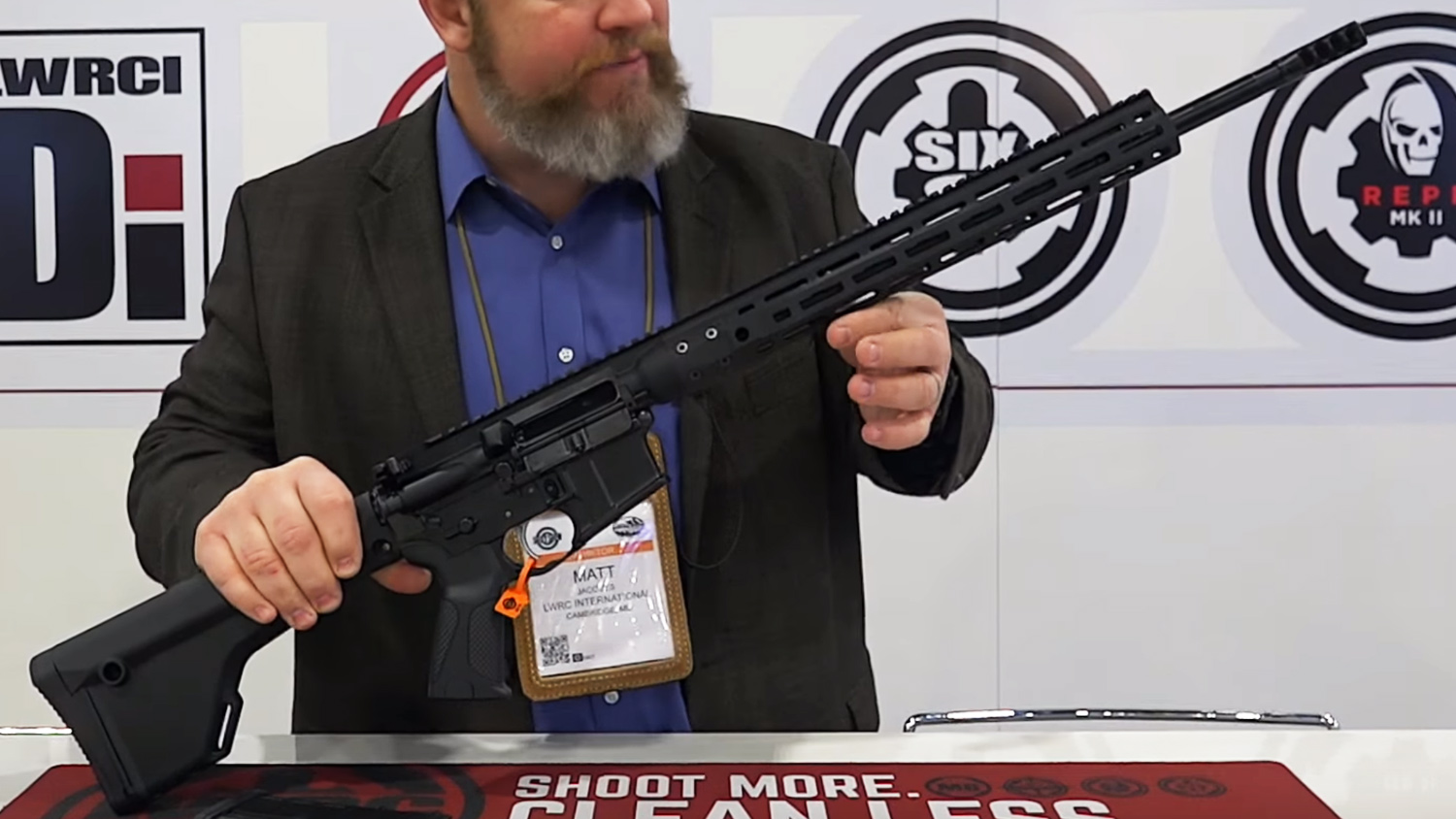 LWRCI's new. 224 Valkyrie was on display at the 2018 SHOT Show—the LWRCI-DI rifle. Based on the company's 6.8 offering, it has a 20-inch barrel, ultra brake, M-LOK handguard, and full ambi controls. The magazine and magwell are proprietary, developed by LWRCI in conjunction with Magpul. Everything LWRCI has done on their previous rifles is now available in a package for the .224 Valkyrie cartridge. Watch the video.


---
Savage Arms .224 Valkyrie Rifles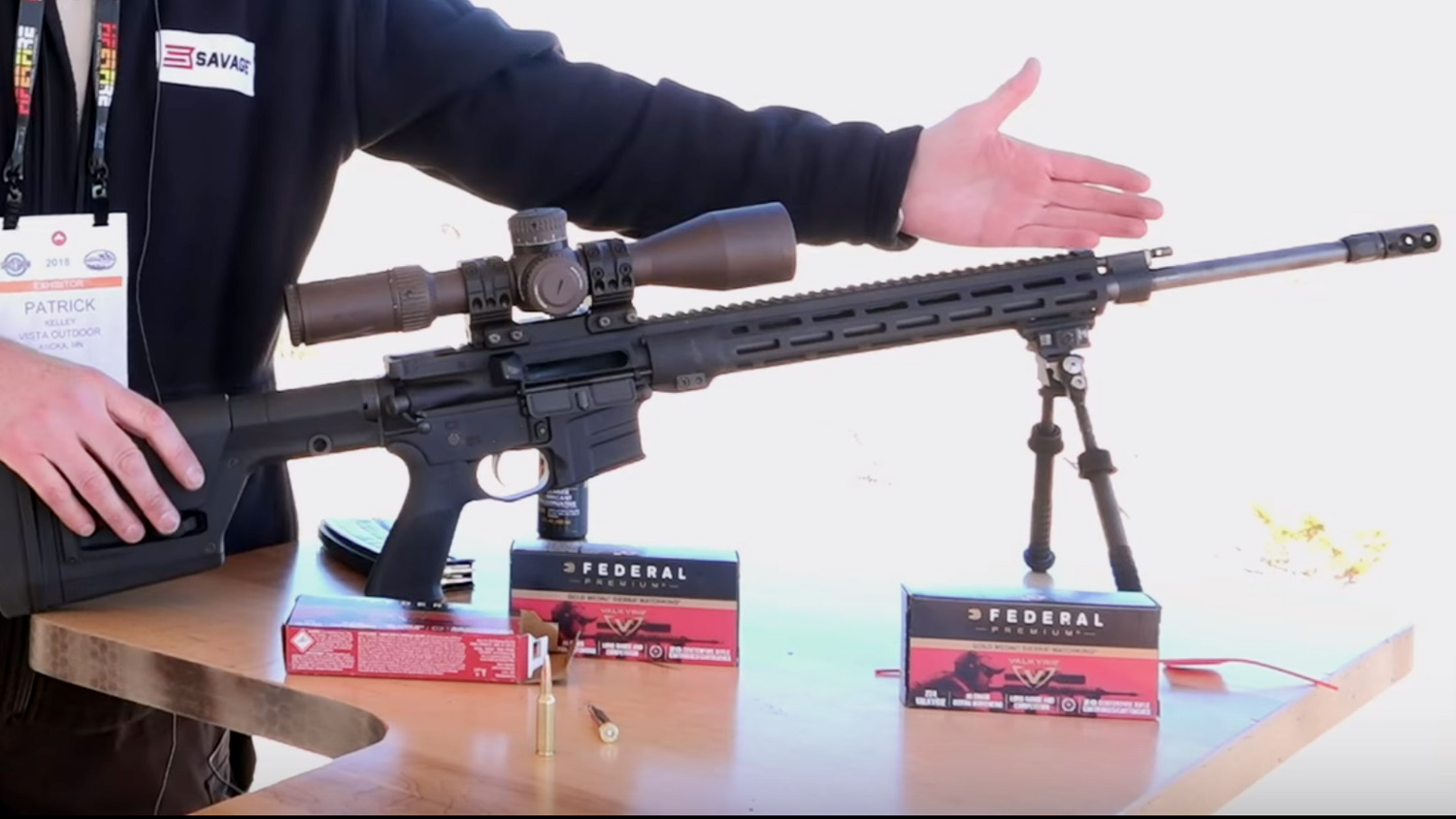 Savage actually has more than one rifle for .224 Valkyrie. Currently there are two versions of a very similar rifle—a Recon LRP version and a stand-alone MSR 15 .224 Valkyrie one (pictured). Shooting Illustrated's Evan Brune spoke with Savage's Pat Kelly about the new cartridge and Savage's rifles for it. The Recon LRP has an 18-inch barrel, and a customizable gas block. A two-stage trigger, free-floating handguard, and Hogue pistol grip round out the standard features. The MSR 15 Valkyrie is competition-ready with an upgraded 18-inch barrel with 5R rifling, muzzle brake, and a two-stage trigger. Both rifles are available now. Watch the video.