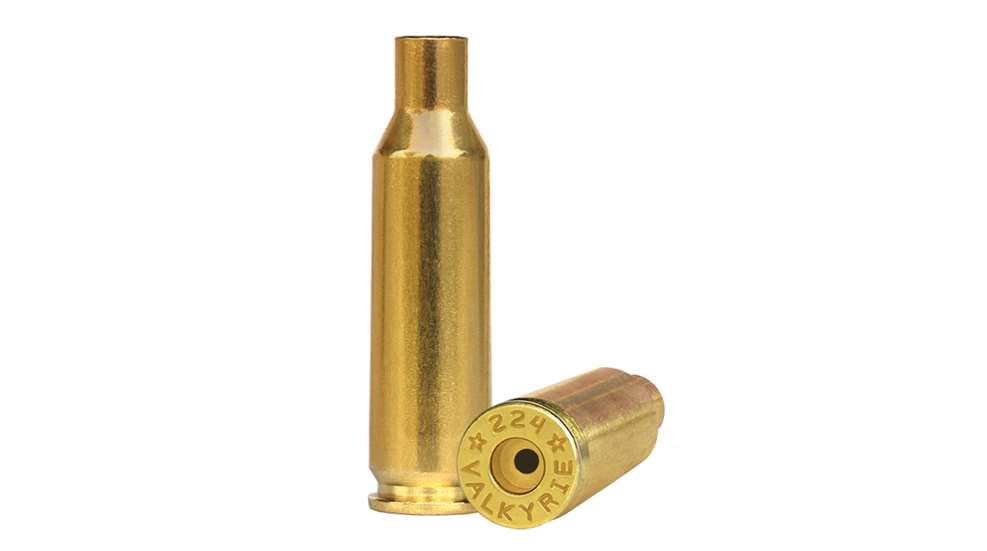 Starline Brass has added to their growing line of rifle brass with the release of the .224 Valkyrie. The new caliber has grabbed the attention of many long range shooters by offering a high ballistic coefficient (BC) in an affordable and accessible platform.

Unlike many calibers that have been created in a joint effort between an ammo company and a single firearms company, the .224 Valkyrie is already being chambered by several AR-15 manufacturers including Barrett, LaRue, Lewis Machine & Tool, LWRCI, Savage, JP Enterprises, and CMMG—as well as several barrel makers.

This is primarily due to the fact that the .224 Valkyrie is touted for its long range capabilities. While it's not the fastest factory .22 caliber AR chambering, the .224 Valkyrie's short and fat case allows it to fit longer, high BC bullets. This means it can keep a 90-grain Sierra bullet supersonic to 1300 yards, with much less recoil than other calibers. AR-type rifles can be converted by changing the barrel and using a 6.8 SPC bolt and magazines.

To purchase Starline's new .224 Valkyrie rifle cases, ask for them at your favorite reloading supplier or order factory direct online at www.starlinebrass.com.