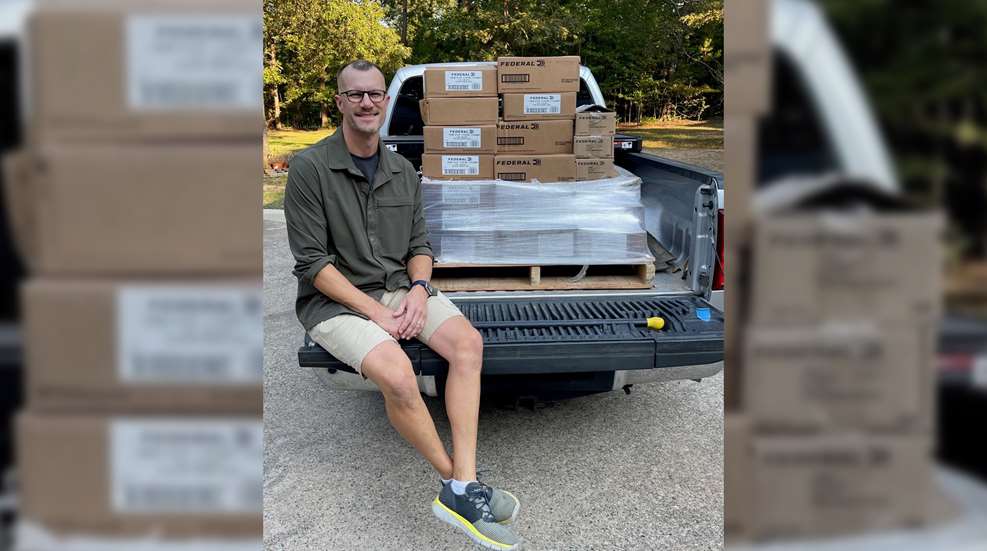 As part of its 100th anniversary celebration, Federal Ammunition partnered with the NRA to conduct one the largest sweepstakes in company history. The winner—Tom from Arkansas—received a substantial prize package. Including more than 54,000 rounds of Federal Ammunition, the ammo prize package Tom received for winning the sweepstakes is valued at more than $28,000.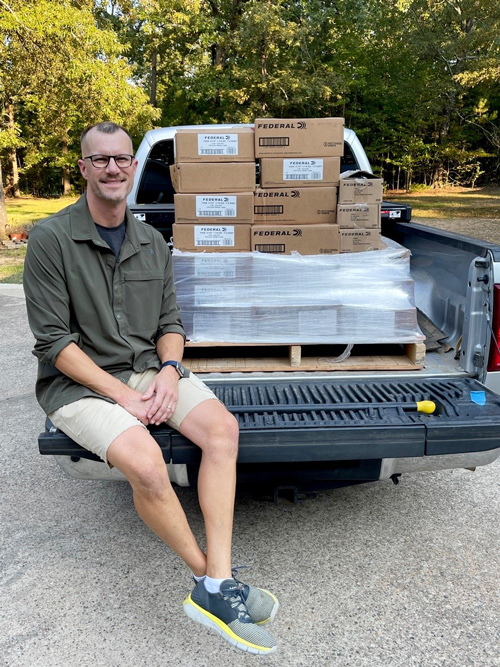 After receiving the prize, Tom said that he will share with the ammo with loved ones, as well as his son's high school trap team. "I give my sincerest thanks to Federal Ammunition for this undeserving prize," he said. "This ammunition will be a blessing to both my family and friends."
The giveaway event ran during the spring and summer months of 2022. Ammunition in the prize package included some of Federal's most popular loads in "the most popular cartridges." The prize package had these Federal Ammunition products:
Top Gun 12-gauge
Range Target Practice 9 mm
American Eagle Rifle .223 Rem.
Champion Training-Rimfire .22 LR
"This sweepstakes was a great way to accentuate Federal's 100-year anniversary celebration," said Federal Ammunition's Director of Marketing, Brian Anderson. "The scope of the ammunition included in the prize package showcases the wide range of ammunition and innovation throughout Federal's 100-year history. This was a fun sweepstakes event, and we congratulate the winner."
Congratulations, Tom! We know you will have fun with all that ammo.
To learn more about Federal Ammunition, go to federalpremium.com.