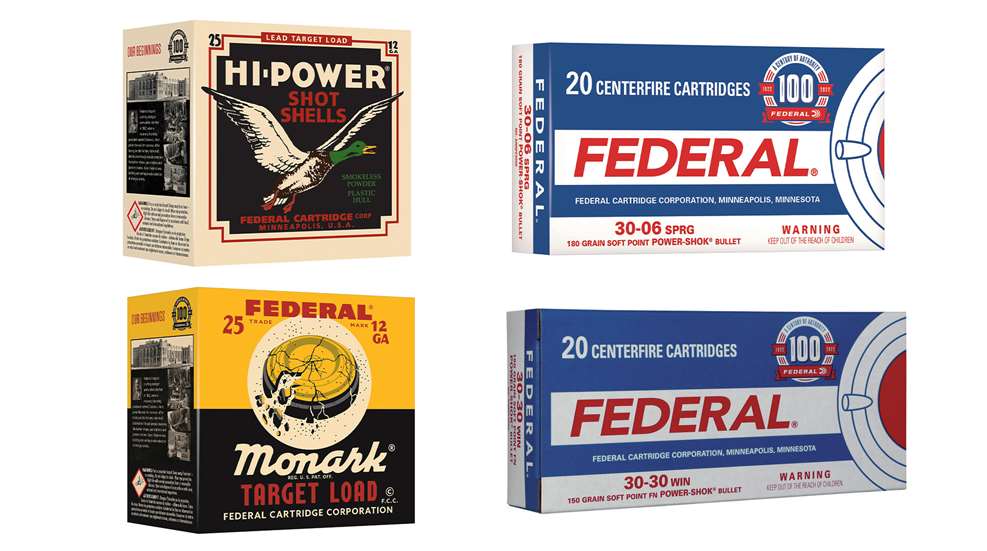 In celebration of Federal Ammunition's 100th anniversary, the company is releasing special-edition packaging that honors classic Federal center-fire rifle products, along with four commemorative shotshell packages.
The commemorative rifle packaging, circa 1963, will be available in limited quantities. As for the center-fire loads themselves, they retain the features and performance of their modern Federal Power-Shok equivalent. Calibers included in the 100-year anniversary packaging include .30-30 Win., .30-06 Springfield and .45-70 Govt.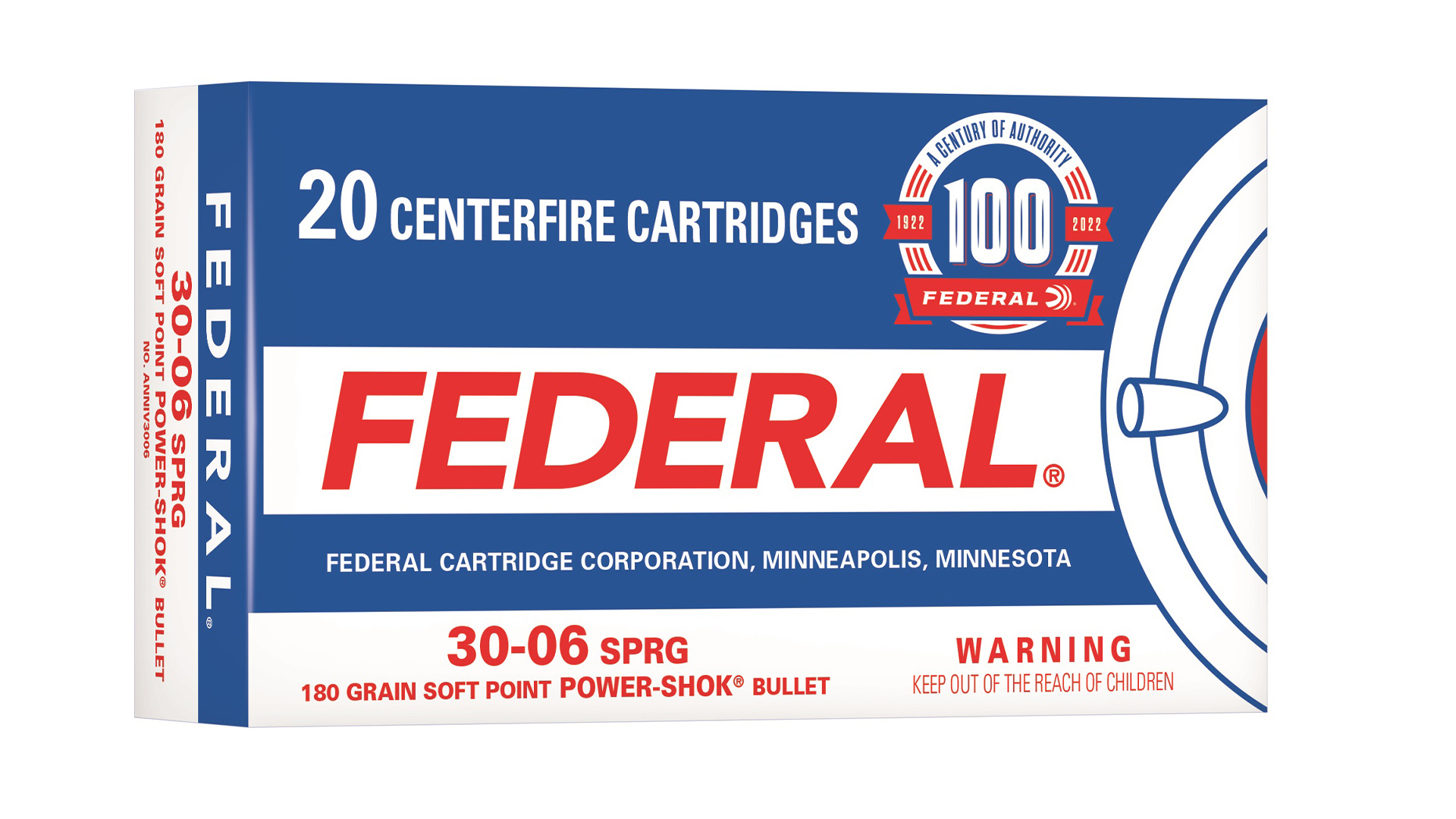 ANNIV3030, .30-30 Win., 150-grain, 100th Anniversary, 20-count, MSRP: $31.99
ANNIV3006, .30-06 Sprg., 180-grain, 100th Anniversary, 20-count, MSRP: $34.99
ANNIV4570, .45-70 Govt., 300-grain, 100th Anniversary, 20-count, MSRP: $61.99
In Federal's early years, shotshells were the heart of the lineup. Target loads went by many names and had many looks over the decades, with Hi-Power and Monark to Reliable and Champion among them. Federal says four retro packaging designs will be released through the end of the year. Shotshells are offered in 12-gauge, shot size No. 8 in 25-count boxes.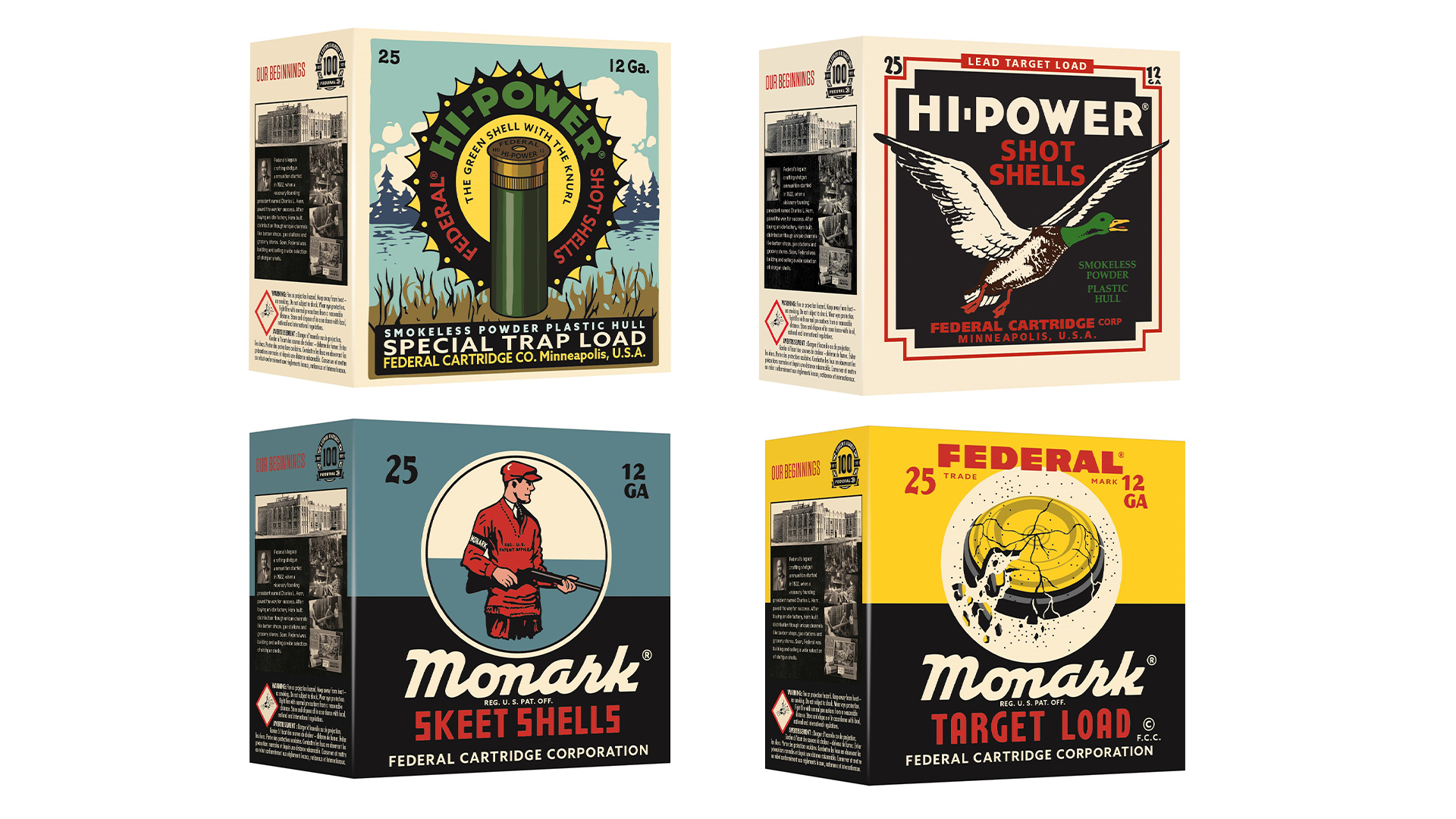 TG12 8, Top Gun, 12-gauge, 2¾-inch, 1⅛-ounce, No. 8 shot, 25-count, MSRP: $10.99
The special-edition packaging is only available for purchase on the Federal Ammunition website. Search for part number or product description.
In addition to the commemorative rifle ammunition and shotshell packaging, Federal will also be offering limited-edition packaging for handgun loads. 
Learn more at federalpremium.com.