As part of its 100th anniversary celebration, Federal Ammunition is releasing two limited-edition boxes of Federal handgun ammunition in throwback packaging.
The packaging honors two classic Federal handgun products—Monark Match and Hydra-Shok—both in .45 Auto. The limited-edition Monark Match retro box design dates to the 1960s, and the Hydra-Shok loads are packaged in a box with a 1980s-era look.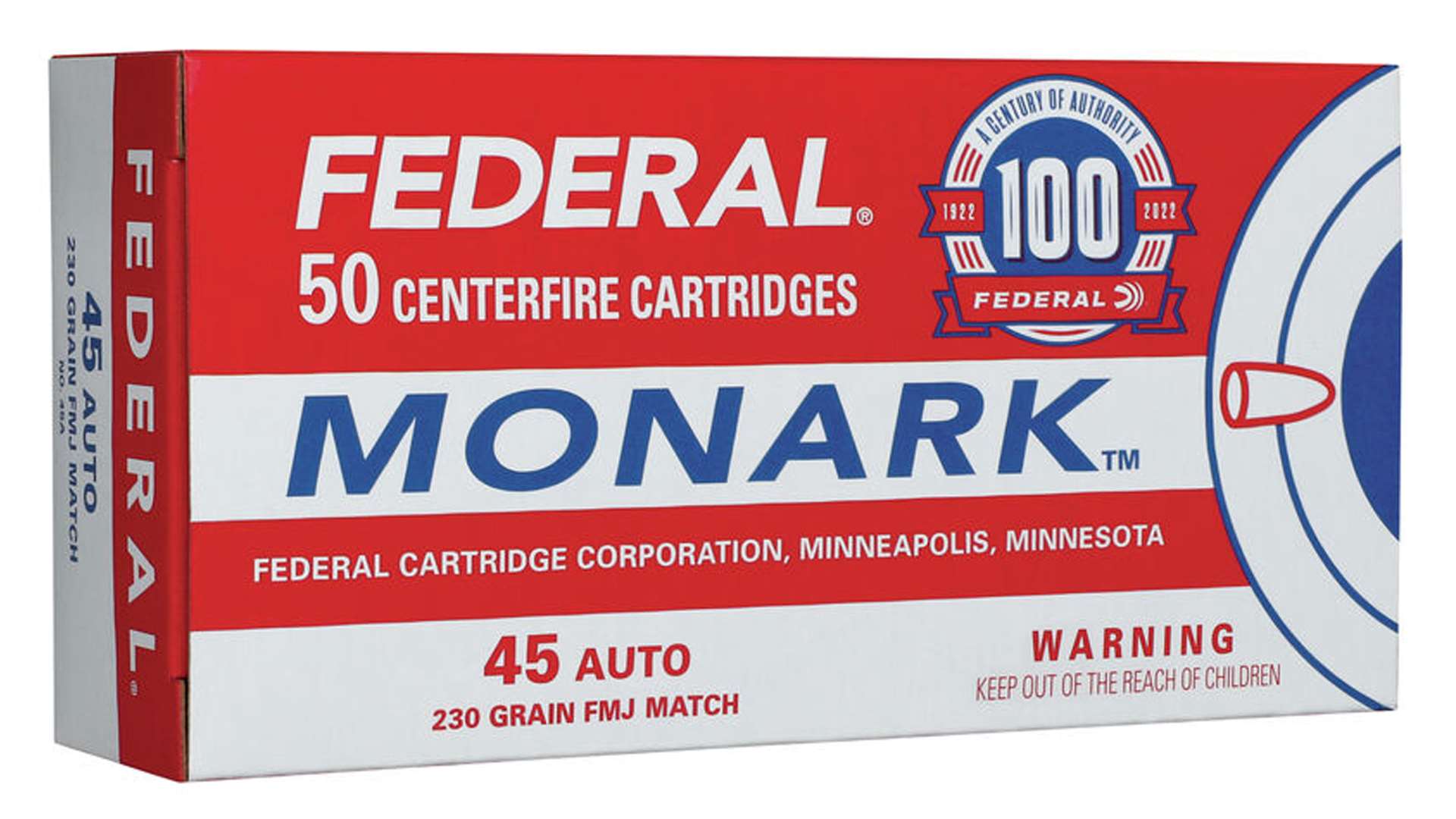 Perhaps best of all, these commemorative and collectible .45 Auto loads boast the same performance as their modern Federal equivalents. The Federal Monark Match .45 Auto cartridge includes a 230-grain full metal jacket bullet, while the Hydra-Shok uses a 230-grain Hydra-Shok jacketed hollow point bullet.
You can see the part numbers and price for both loads with throwback packaging below (prices pulled from the Federal website).
Part No. 45A, Federal Monark Match, .45 Auto, 230-grain FMJ, 20-count box, MSRP: $49.99

Part No. P45HS100, Federal Hydra-Shok, .45 Auto, 230-grain HS JHP, 20-count box, MSRP: $59.99
In addition to the limited-edition handgun ammo packaging, Federal announced similar retro packaging for certain center-fire rifle and shotgun products to celebrate its 100-year anniversary.
The special throwback packaging is only available for purchase on the Federal Ammunition website. Learn more at federalpremium.com.