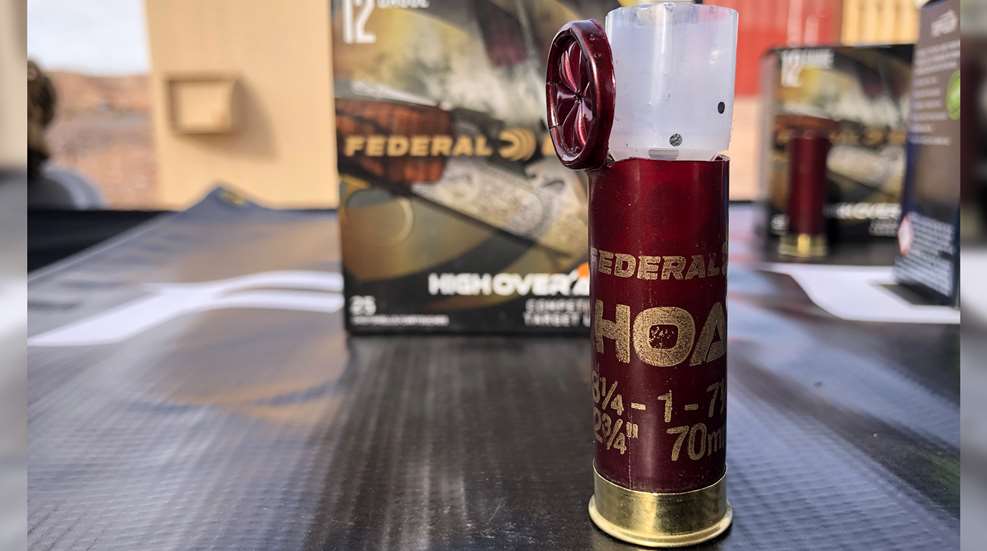 Since its introduction last August at the 2021 Minnesota HOA State Championship Shoot, Federal Ammunition's new High Over All shotshell product has gained favor with top competitive shotgun shooters. This isn't a big surprise, because Federal is known for aiming for the top spot in every ammo market segment it can, including the premium competition target load crowd.

The staff at Federal wisely took advantage of homegrown Minnesota competitive shooting talent, especially sporting clays shooters, to launch the HOA shotshells last year and to build excitement for the new product. The reception was positive, with many pro shooters praising HOA's low felt recoil and solid performance at the tournament.
What sets Federal's HOA shotshell apart from the pack is the unique one-piece Podium wad. As with all shotshells, the wad is there to provide a gas-tight seal between the shot charge and the hot, rapidly-expanding gas generated as the powder burns. This seal keeps the gas from blowing past the shot, which won't help anyone break any clays. The HOA's one-piece Podium wad is described on the Federal website as providing "uniform compression to protect the shot and produce the most consistent patterns."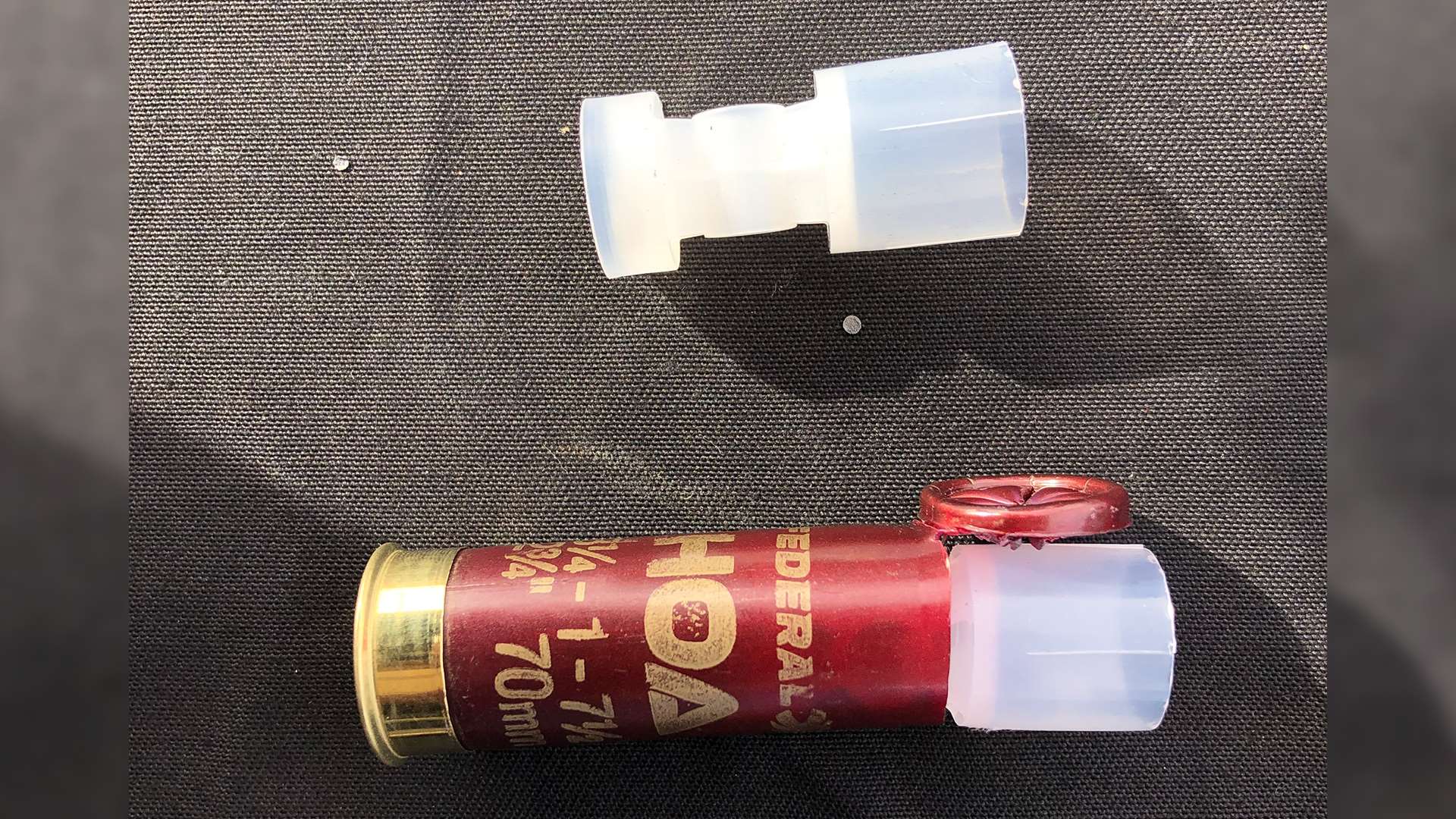 Federal's HOA shotshell design also sports a brass head and a tapered, one-piece tube hull. The integral base wad is formed from one solid piece of plastic, giving it strength and rigidity—the perfect foundation to build a shotshell. Tapered-hull HOA shotshells allow for more reloads with a wide variety of wads. Federal says that HOA is "the best plastic target load on the market across all disciplines … [it's] the best reloadable hull on the market—without question."
At SHOT Show 2022's Industry Day at the Range, Federal had the new HOA shotshells available to shoot. Searching for a sporting clays load, as that's what the shotgun set-up at this end of the range most resembled to me, I opted for one-ounce, 1,290 f.p.s. HOA shells with No. 7½ and No. 8 shot.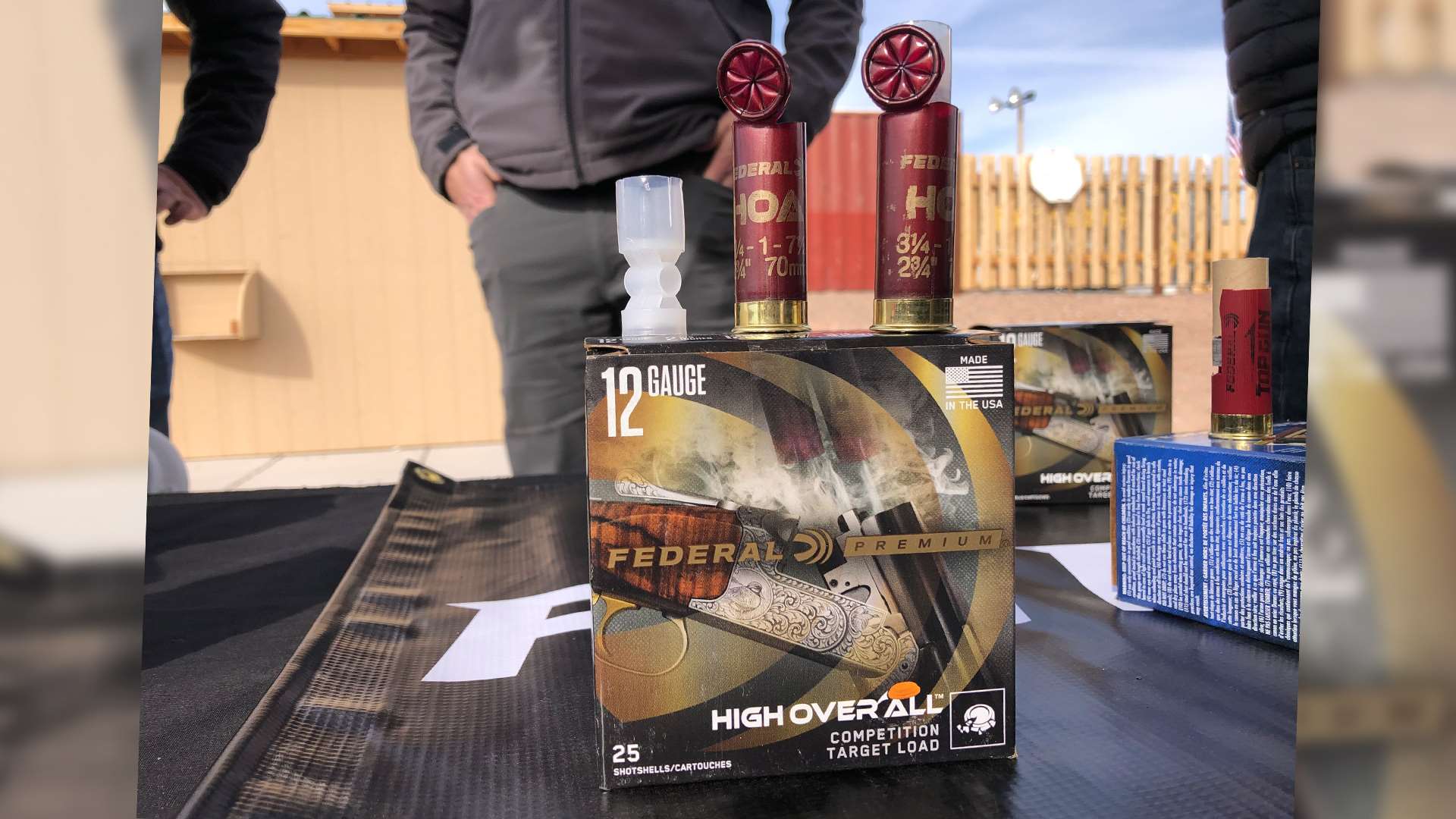 The effects of the new Podium wad and its hard, high-antimony lead payload in HOA was noticeable at all the distances that I attempted during Range Day. It was quite effective even against far(ish) birds at 35 yards. To me, HOA is a hard-hitting clay crusher that's as good or better than anything I've tried before. Perhaps best of all, Federal's HOA competition target loads also lived up to their soft-shooting reputation, which my shoulders appreciated during a busy day of shooting.
The Federal High Over All line currently has 16 different 12-gauge target loads for skeet, sporting clays and trap. Sub-gauge HOA loads are coming in the future, too.
In addition, during Range Day last week at SHOT Show 2022, Federal had its new upland steel shotshells with a paper wad available. More information on that load is coming soon.
Visit the Federal website to learn more about High Over All competition target loads: federalpremium.com.
---
Read more:
Review: Caesar Guerini Summit Trap Compact