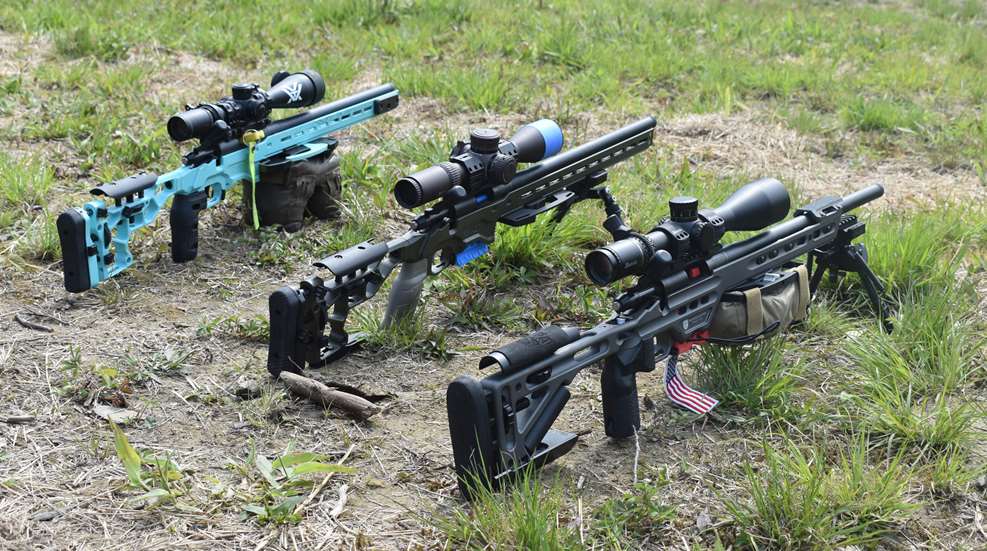 I thought I had everything I needed. I assumed that Precision Rifle Series rimfire competition (PRS .22) was an easy to enter sport and that I just needed a .22 LR rifle, a scope and some ammunition. After all, unlike high power rifle, there are no coats and slings. In reality, it takes much more gear to be competitive.
Rifle
Though PRS has two divisions, Production and Open, only a few people shoot in the former. Production class is designed to encourage new competitors, limiting the combined MSRP of a rifle and optic in this category to $1,500. For a proper rifle and good glass, it's hard to stay below this threshold. I initially pursued this category as I opted to use a pre-built Bergara B-14R rather than build something from scratch. It didn't take long for me to learn that the optic is just as, if not more important than the rifle, and attempting to find the cheapest scope possible to stay under the cost threshold would only hurt me later on.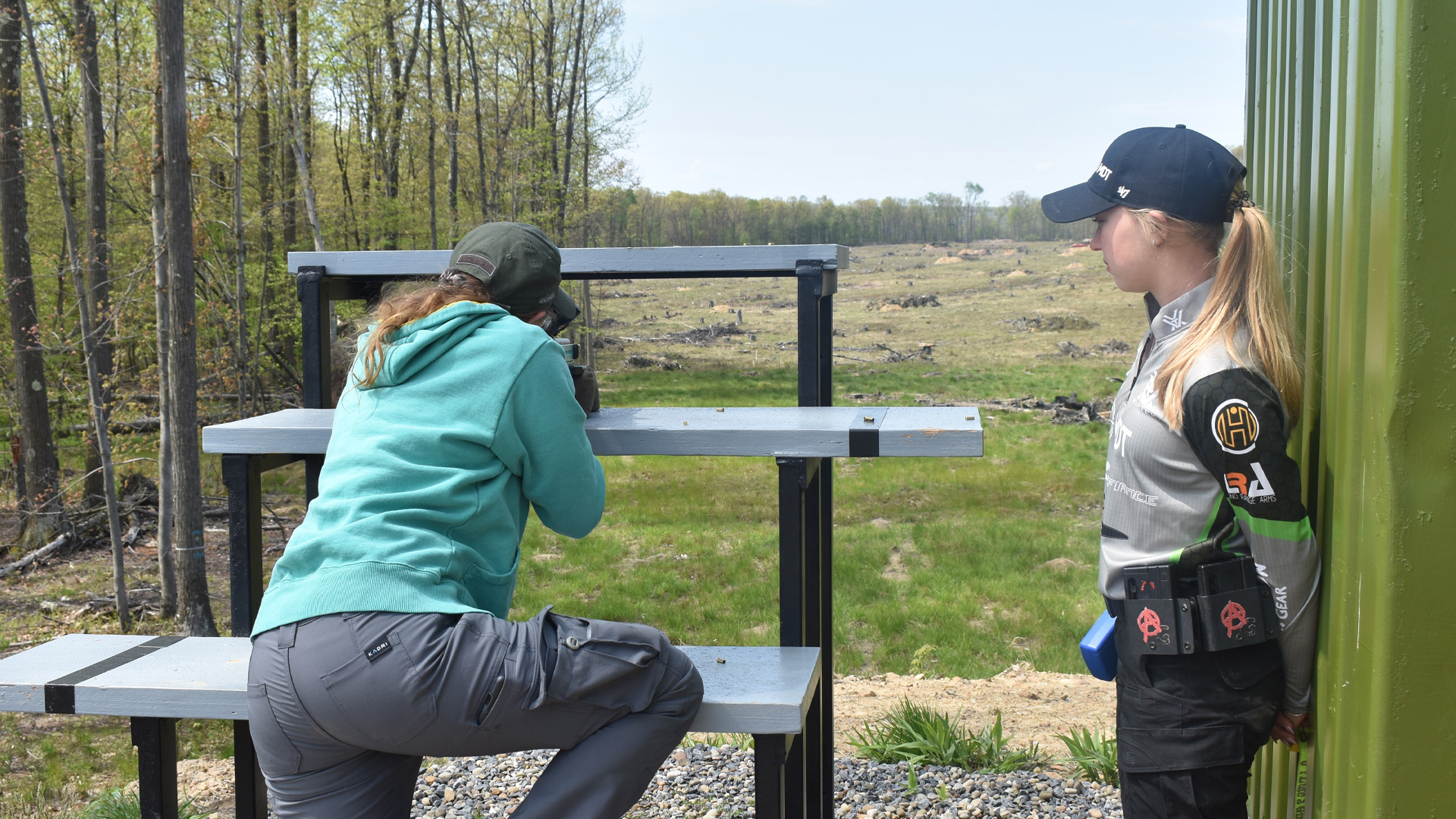 During my first match, I saw few traditional stocks on the firing line. Rather than a fiberglass or wood model with an adjustable cheekpiece, skeletonized metal chassis with ARCA rails abound due to their ability to accessorize. Competitors in PRS or NRL .22 often use this as practice for center-fire matches of the same variety and try to match their rifle set-ups as closely as possible. Without proper data for my gun, my mentors on the line decided that it would be easiest for me on the first day to shoot junior shooter Allison Zane's rifle. Allison runs a Vudoo Gun Works V22 action on an MDT ACC chassis system.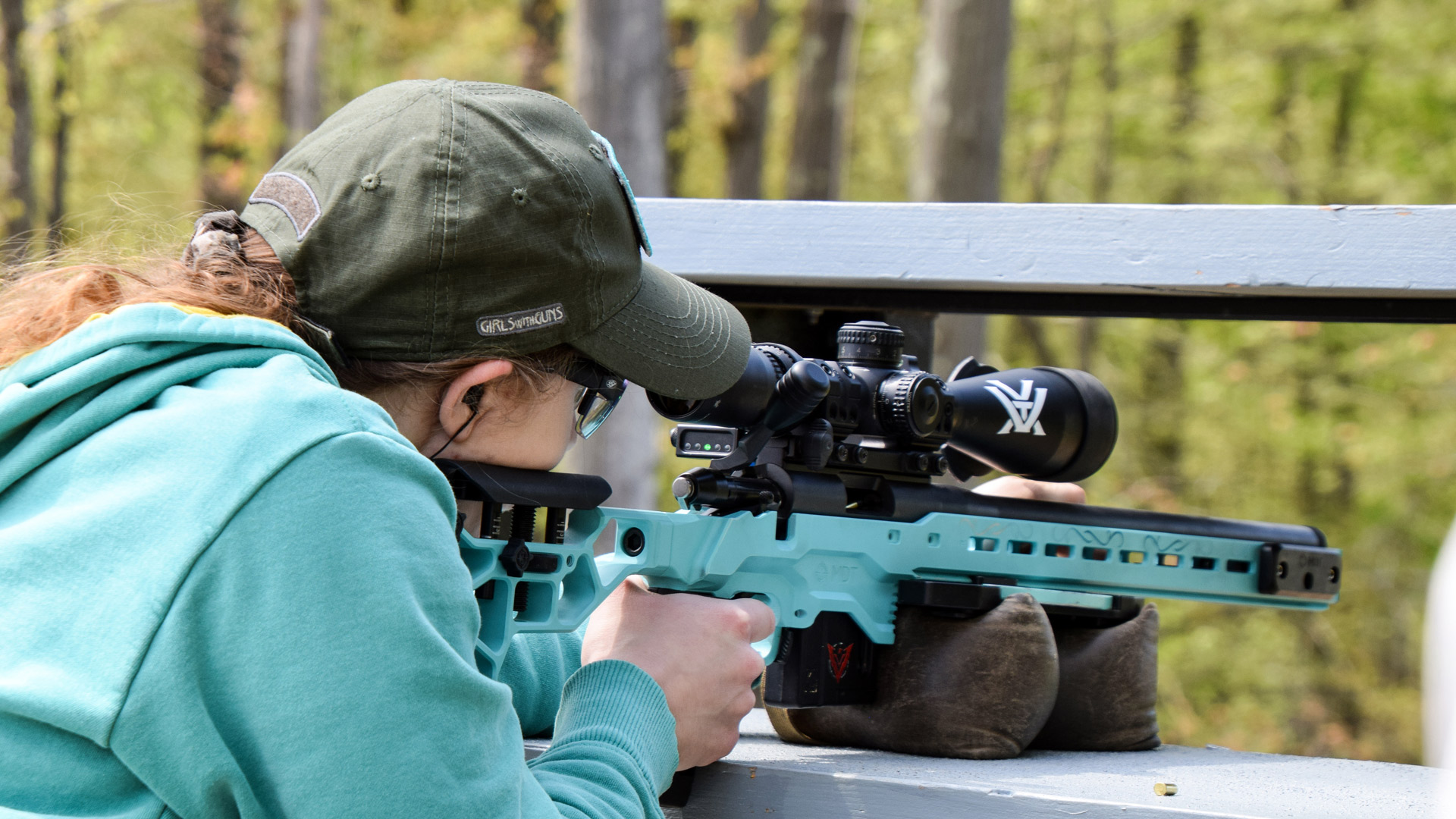 Optics
FFP (first focal plane) scopes with mil adjustments and a zero stop are a must. First Focal Plane scopes allow the competitor to zoom in on targets and magnify the reticle at the same time. It also holds true at any magnification—the zeroes don't change. A Christmas tree-style reticle with subtensions is equally as important. Some PRS stages require competitors to engage multiple targets at multiple distances without touching their dials. Most of the time, adjustments are permitted and you will need to make several during a stage. A zero stop helps you to keep track. Many competitors also have a data holder attached to their rifle and write down the different sight settings for that particular stage. (You can use tape on the side of the stock or a sticky note.) Almost every scope company makes an optic for this purpose now. Vortex is a favorite among PRS competitors and the company recently released the Venom 5–25X 56 mm FFP optic, which is aimed at the new PRS .22 competitor. I had a loaner scope from Riton Optics that served the same purpose as well.
Ballistics Calculator
Remember wondering when math would come in handy? This sport requires more math than I ever thought I would need on the range. Ballistic calculators provide and store important data. Unlike known zeroes for 200, 300 and 600 yards similar to what I am used to, competitors logged data in-between stages to determine what dope to use for each target and wonky distance. (Example, a 4x6-inch square at 184 yards.) In addition, nearly everyone on the line had a handheld Kestrel weather meter with ballistic calculator.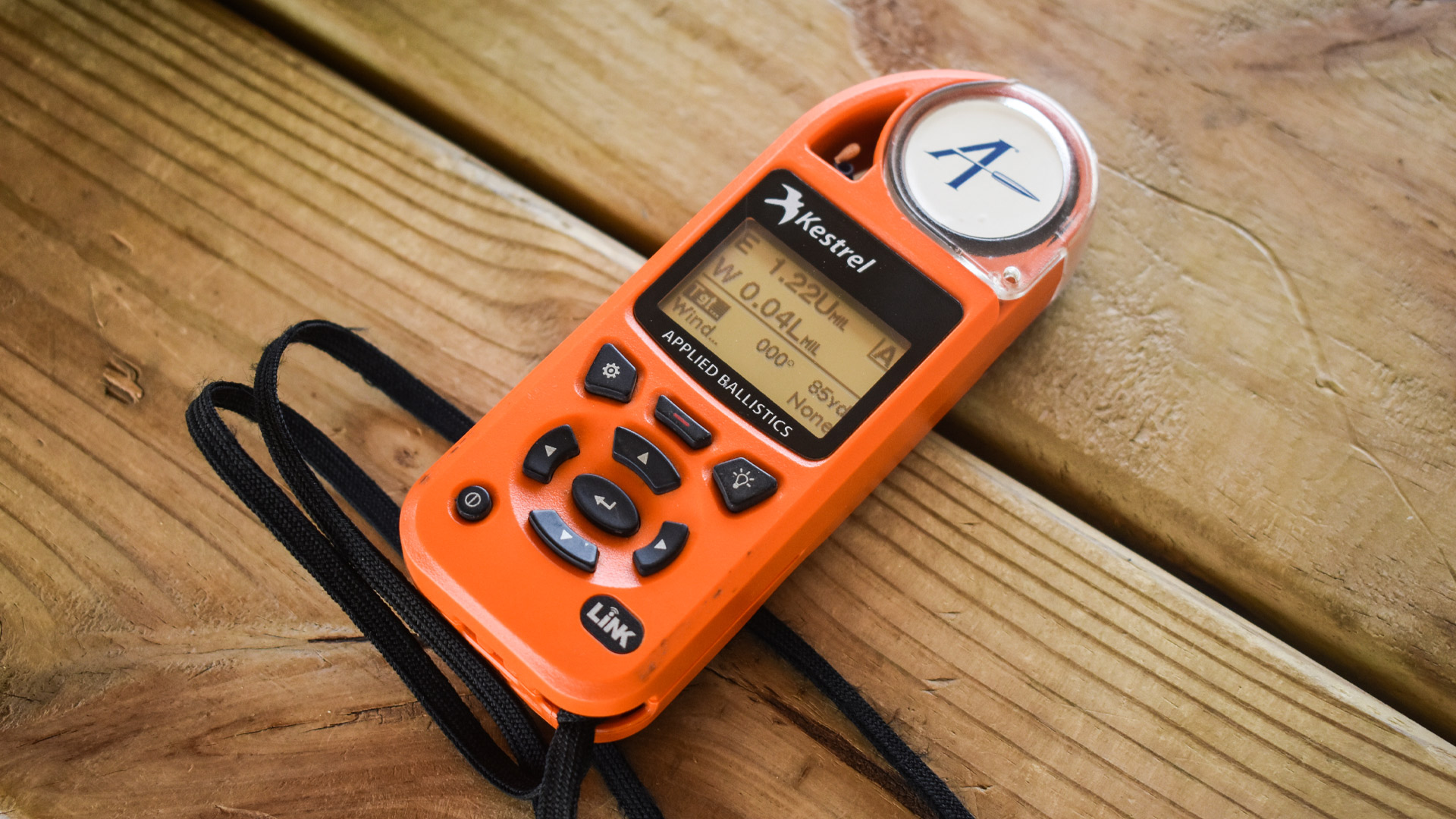 Ammunition
For hitting targets out to 300 yards with a .22 LR rifle, not any ammunition will do. It needs to be tested, chronographed and proven to perform in your specific rifle. Lapua Center-X seems to be popular, as is sending rifles to one of Lapua's two rimfire test centers.
Support Bags
As I navigated each stage, I discovered that sometimes it was difficult to get a steady position or the height I needed, even with the objects on site. Allison Zane prefers to attach her support bag to her rifle by way of a Team Area 419 RailchangerX plate, minimizing what she needs to move between and during stages and ensuring the bag is always in the same place. Others carry bags with them to their firing point. Unlike the traditional bags for sighting a rifle in, these come in all shapes and sizes. Armageddon Gear bags abound at PRS matches.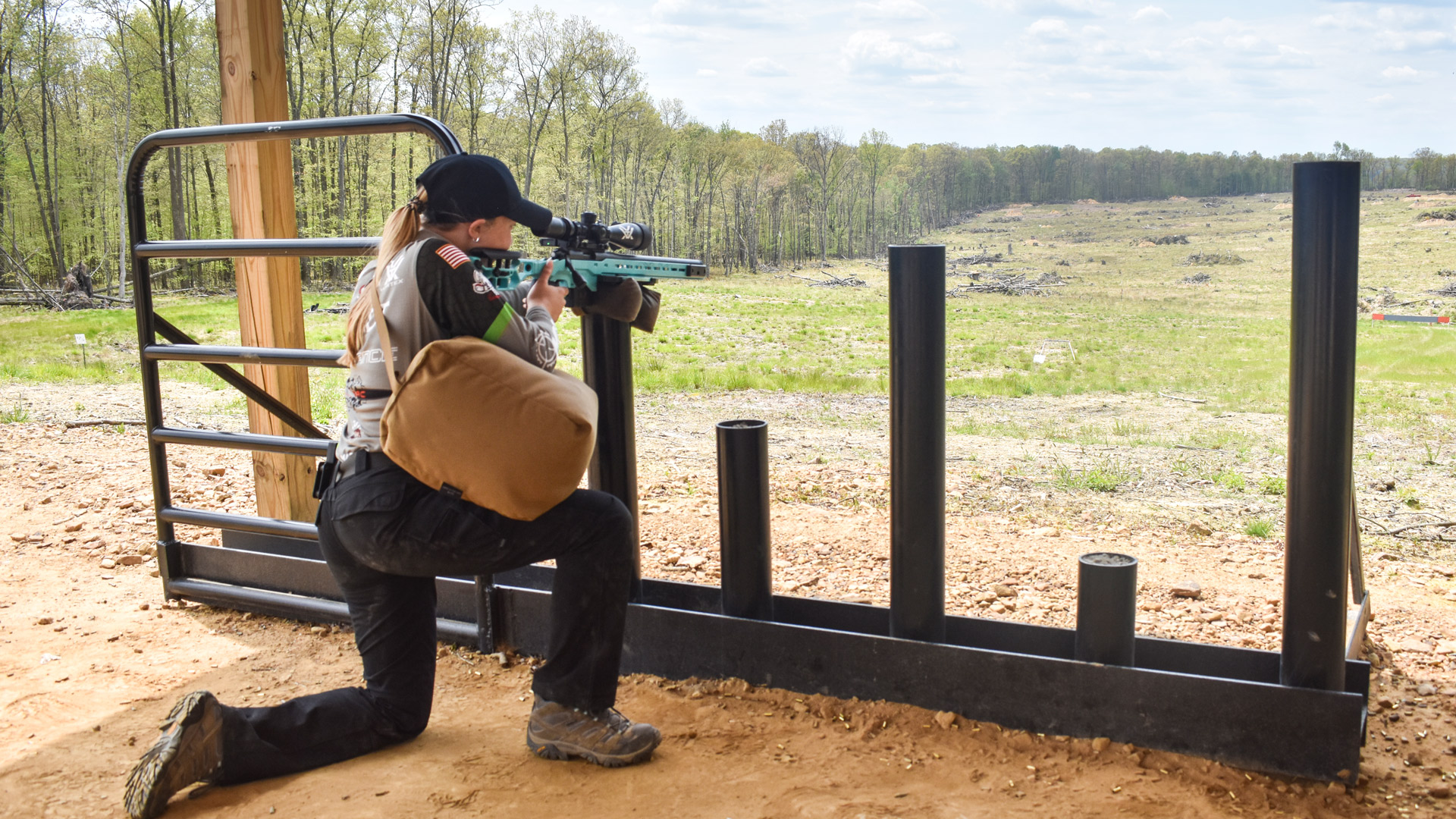 Binoculars
With par times under two minutes, it's critical to know where the targets are before you step up to the line. Targets are not repainted or adjusted between competitors, which makes them difficult to see once there are more hits on them. Rather than spotting scopes, binoculars on tripods dotted the area behind the firing line. Not only used for spotting targets, at least one person assumes the responsibility of spotting and announcing the hits of whomever is shooting. Tripod bags turn the platforms into an extra storage space.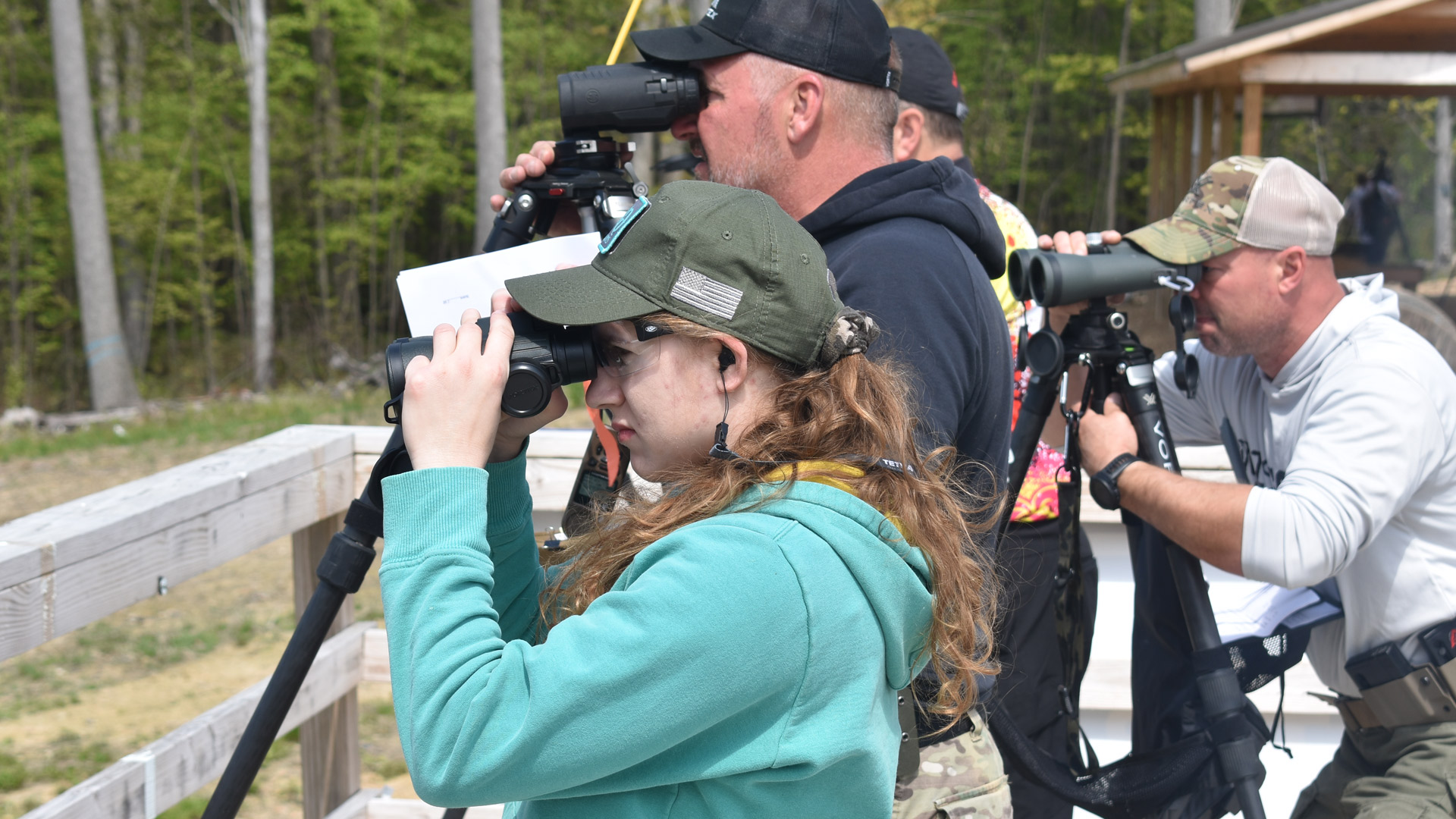 Other Accessories
My favorite new PRS .22 accessory is the Long Range Arms Send iT Level. Rather than a traditional bubble level, this accurate electronic is faster and easier to see than a mechanical level. Picture a horizontal stoplight with green, red and blue lights. Each color indicates whether the rifle is canted one direction or steady.
Bipods are used to keep the rifle off the ground, to stabilize it sighting in, but also can be used in lieu of, or in conjunction with support bags during stages. And while most matches provide target distances, sometimes rangefinders are necessary to determine the distance of a target and to collect information to enter into the ballistic calculator.
Starting a new sport can be expensive. Talk to competitors and borrow equipment if you can. While I arrived with some items, I didn't end up using any of them in my first match (except Lapua Center-X ammunition and Vortex Viper 10X 50 mm binoculars), as I was lacking valuable data to ensure I would hit targets. There was nothing wrong with the supplies I brought, I was simply missing a few pieces and needed someone who knew the game to connect the dots. The best way to step into PRS .22 competition is to attend a match and see what is out there.
Find Precision Rifle .22 matches here.
---
See more:
5 Indispensable Pieces Of Gear For Precision Rifle Competition