by
Art Merrill, Field Editor
posted on February 13, 2023
Support NRA Shooting Sports USA
DONATE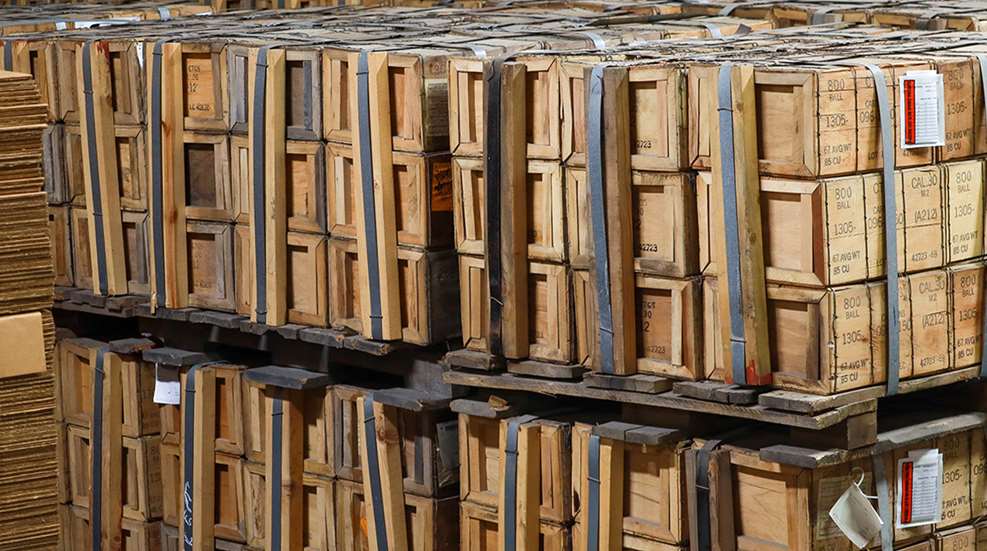 There are still plenty of NRA High Power shooters around who remember when the U.S. Army Director of Civilian Marksmanship (DCM) issued ammunition at sanctioned matches. When the Civilian Marksmanship Program (CMP) took over from DCM in 1996, it, too, issued ammunition at matches for a few years—including then-new premium Hornady M1 Garand Match ammunition.
Alas, lacking the U.S. Army's taxpayer-deep pockets, handing out "free" ammo at matches was apparently just not a sustainable practice for CMP, a government-chartered non-profit organization. Instead, CMP sold military surplus ammunition to competitors at a discount until the supply ran out, augmented with sales of commercial ammunition, and for some time now the wind has been whistling through the empty milsurp ammo section at the CMP warehouse.
That has changed. The CMP has once again acquired milsurp ammunition—M2 Ball, .30 Carbine and .22 Long Rifle—from the US Army, and sales will commence when workers have completed assessing and cataloging the windfall. "The CMP plans to make the ammunition available to our loyal constituents sometime this spring, after the surplus ammo goes through all CMP in-processing procedures," CMP Chief Operating Officer Mark Johnson said in a CMP Sales Update this week. CMP did not release information regarding pricing of the milsurp ammunition.
A Memorandum of Understanding between the U.S. Army and CMP sets limits on sales to those "loyal constituents"—shooters who compete in matches and who are members of a CMP affiliated club or association, both among the requirements to purchase firearms or ammunition from CMP. The limits will allow CMP to maintain an inventory large enough to sell discounted ammunition at CMP matches for several years. "Purchase limits and restrictions will be set to ensure that the mission of CMP is well served," Johnson said.
Limits also apply to CMP's M1911/A1 milsurp pistol sales. The limit is one each, and Round 3 of orders is currently open. Hopeful buyers coveting a Model 1911 or Model 1911A1 pistol stamped "US GOVERNMENT" or "US ARMY" are selected by a Random Number Generator after mailing their order form packet to CMP. Prices run from $1,100 to $1,250, depending on condition. M1 Garands are still available to "loyal constituents," as well, with prices running from $700 to $1,450.