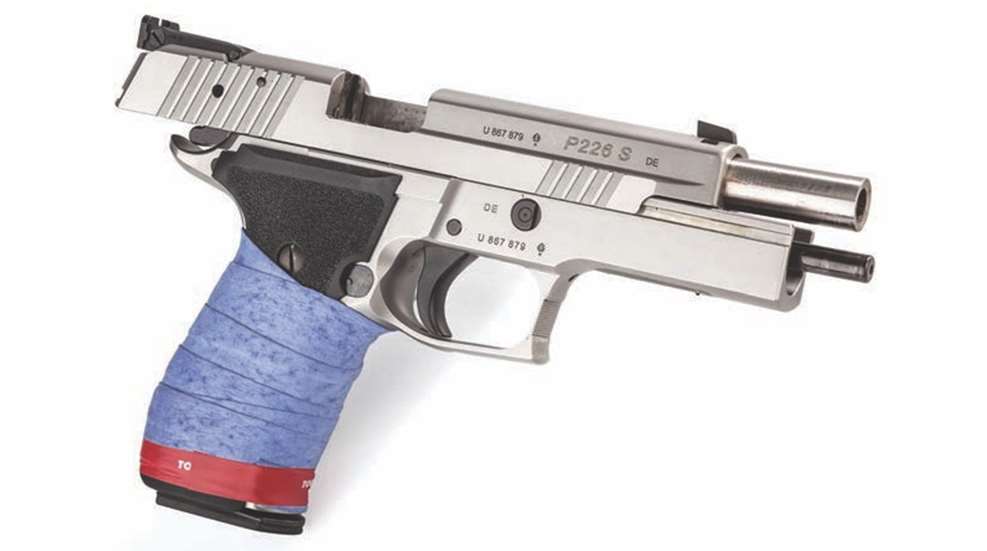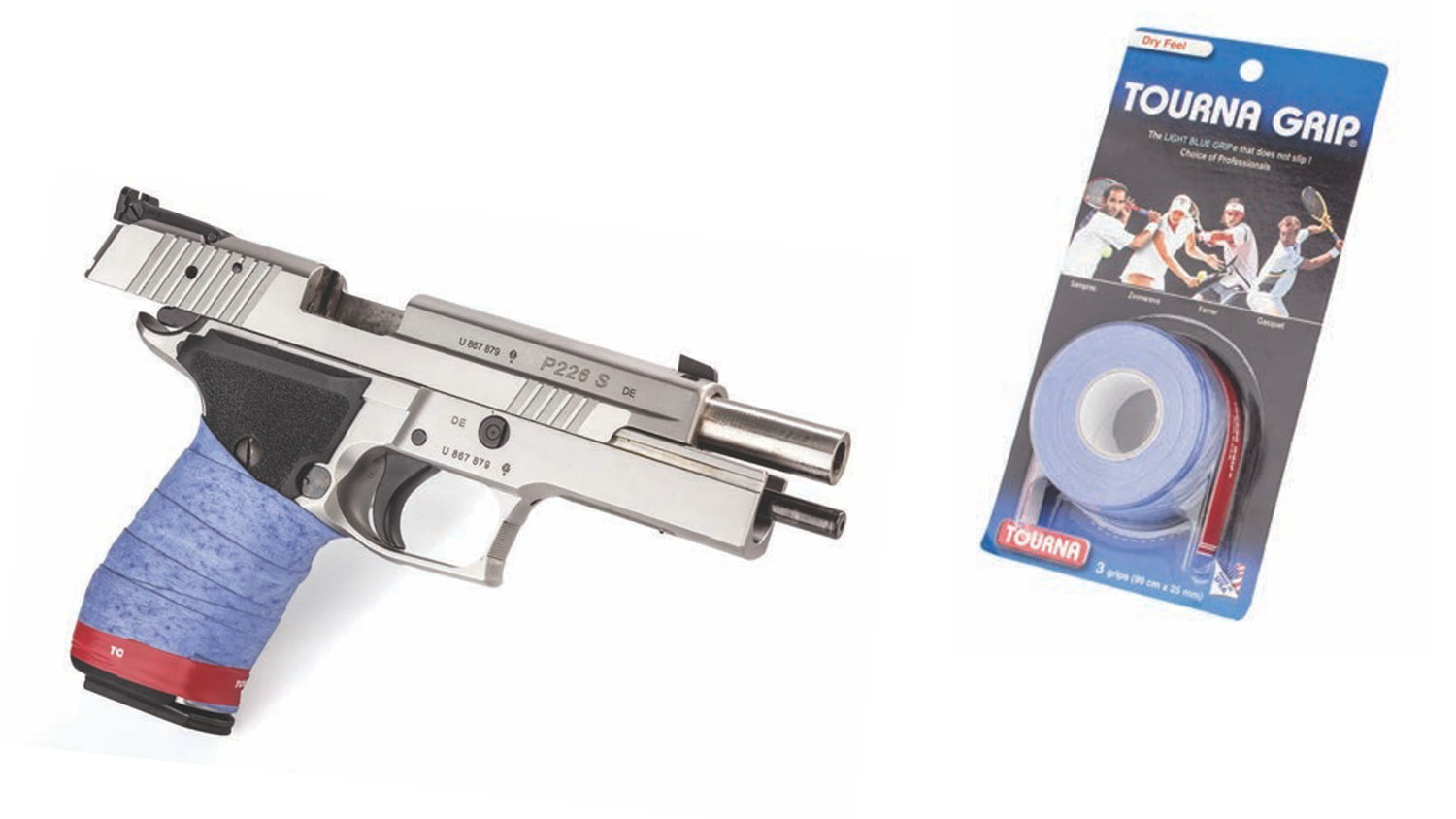 Most professional tennis players use
Tourna Grip
tape for better control of their racket. We tried this tough, sponge-like tape on our favorite
action shooting pistol
and found that it not only works well with sweaty hands, but you can shape it to your preference by doubling-up the tape, as in beefing up the backstrap or to create finger grooves. Similar benefits could be derived for a synthetic rifle stock by using Tourna Grip to make a dry spot weld, subject to tournament rules of course. A $4.75 roll can be stuffed into your range bag for, literally, a rainy day. We found ours at
Amazon.com
.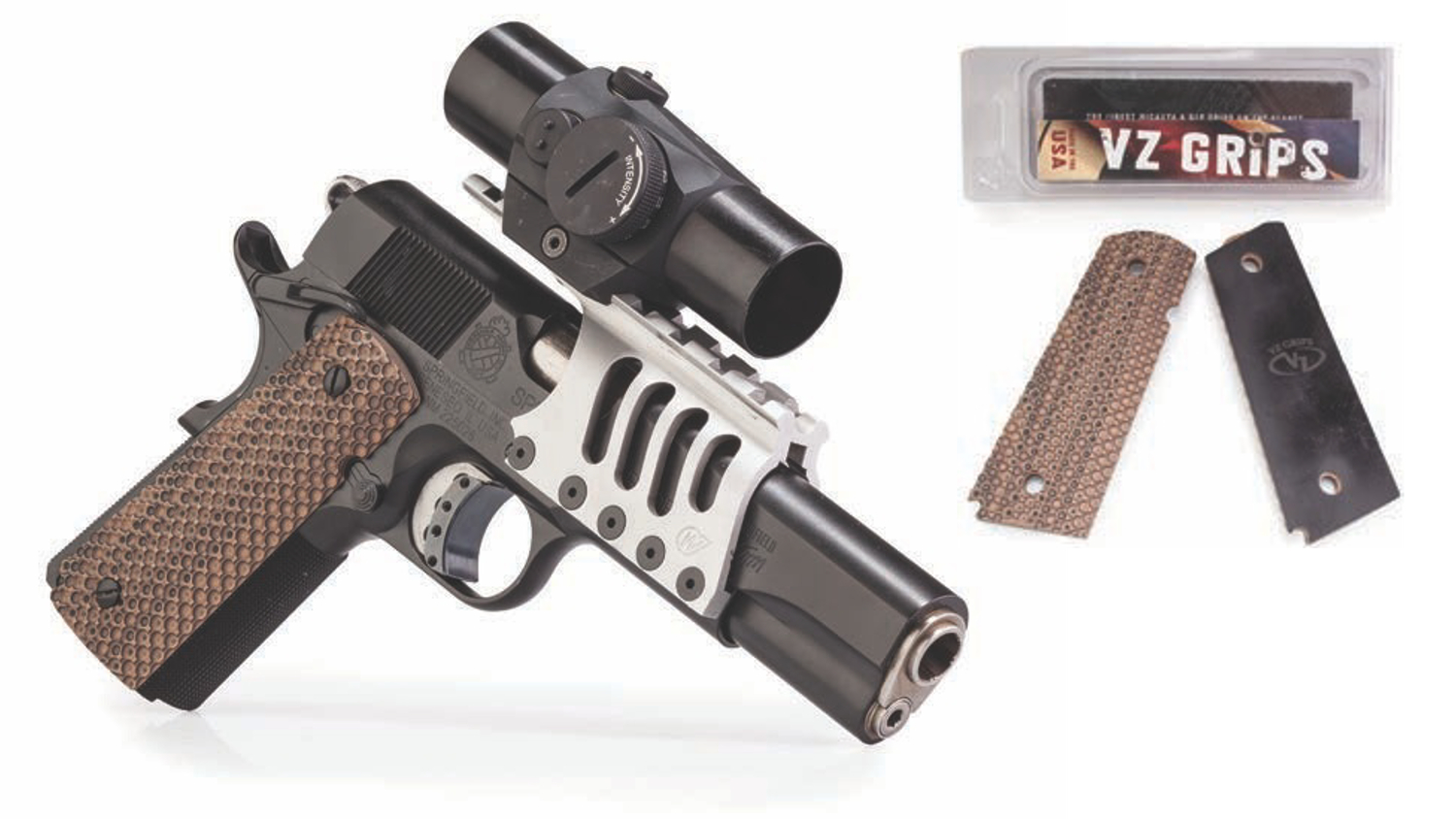 Florida-based
VZ Grips
offers an excellent website tutorial about the materials they use:
vzgrips.com/materials-101
. Our grips, in Hyena Brown, are made with the G10 composite, said to be the sturdiest of all of them. While grip feel is subjective, this design produces an aggressive texture. The advantage of using such a tough, fiberglass-impregnated material is that these grips won't wear over time and are impervious to moisture or temperature extremes. The $65 price tag is warranted, given the high quality and durability of the material. Do you
need
 these to shoot well? Probably not, but when you see how nice they look, you're going to want a set for all of your guns.