Earlier this year at the NRA Bianchi Cup, Custom Metal Products exhibited one of their newest products—the X-Ring Plate Rack. This innovative plate rack features six 3/8-inch thick steel plates that are mounted to a common frame. A front deflector is angled downward 45 degrees, safely directing any errant shots toward the ground and away from the mechanism.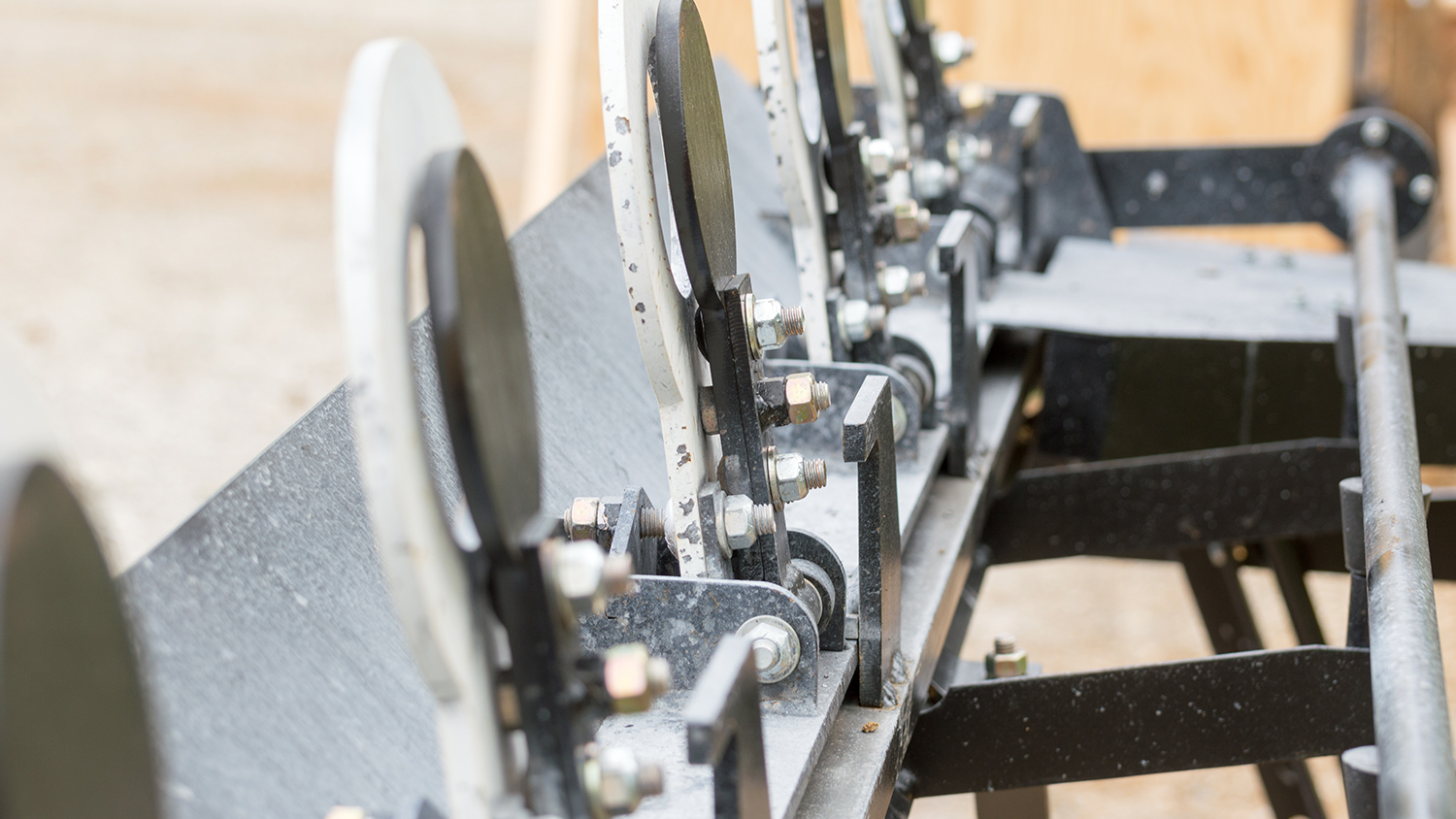 The target's name—X-Ring Plate Rack—is derived from the reactive X-ring inside the familiar 8-inch plate from the Bianchi Falling Plate Event. NRA Action Pistol competitors will quickly notice the advantage with this set-up for fine-tuning their plate rack skills. The concept is simple—shoot the center of the target and only the 4-inch X-ring will fall. If you miss the X-ring and hit the 8-inch outer plate, both of the targets will fall (watch the video above).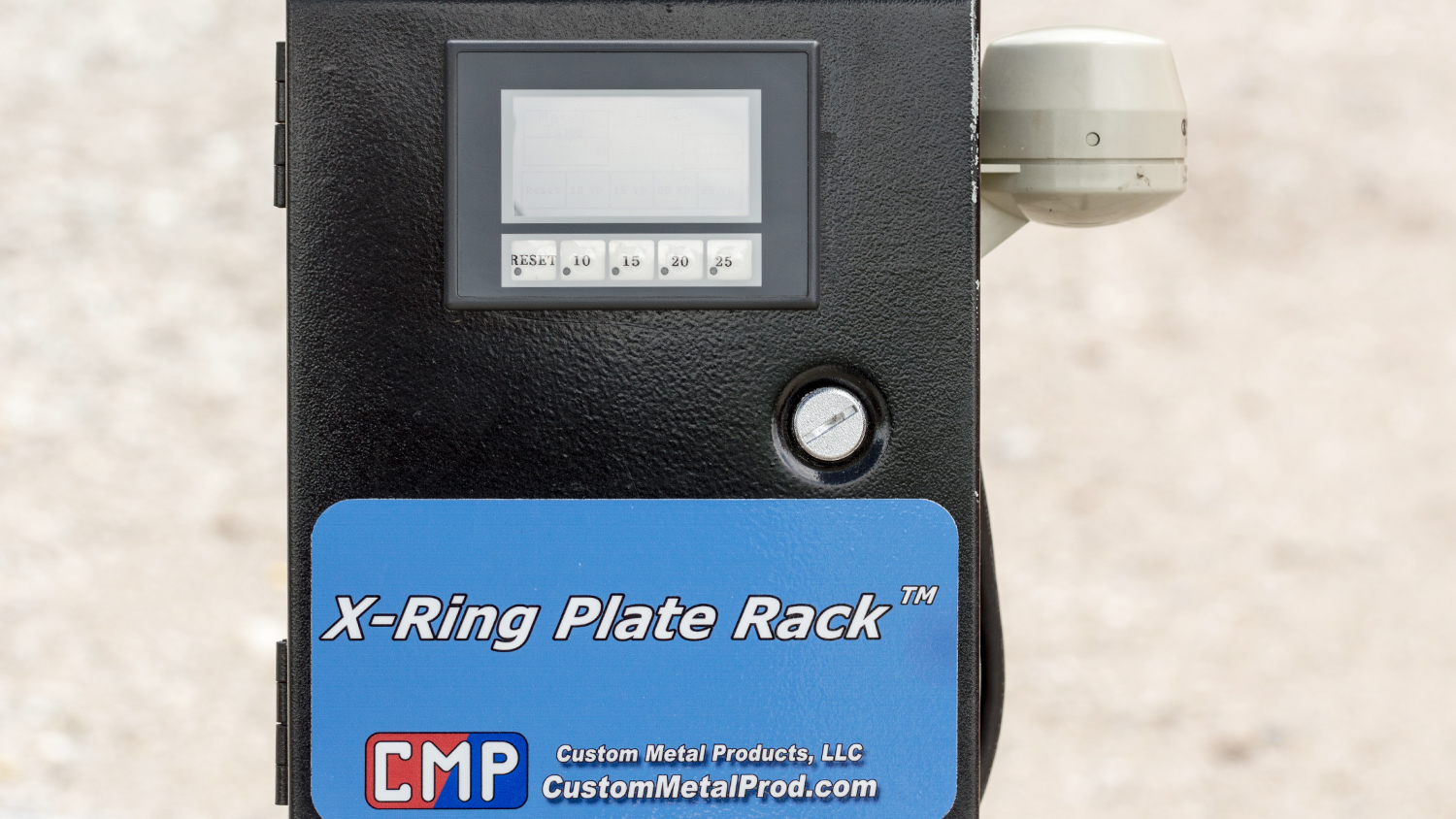 There are two versions available: a manual unit reset by rope pull, and another one including a digital competition controller that directs a pneumatic system to reset the plates. The digital controller is programmable to set the timing for the match, and sounds a buzzer to start and stop the action.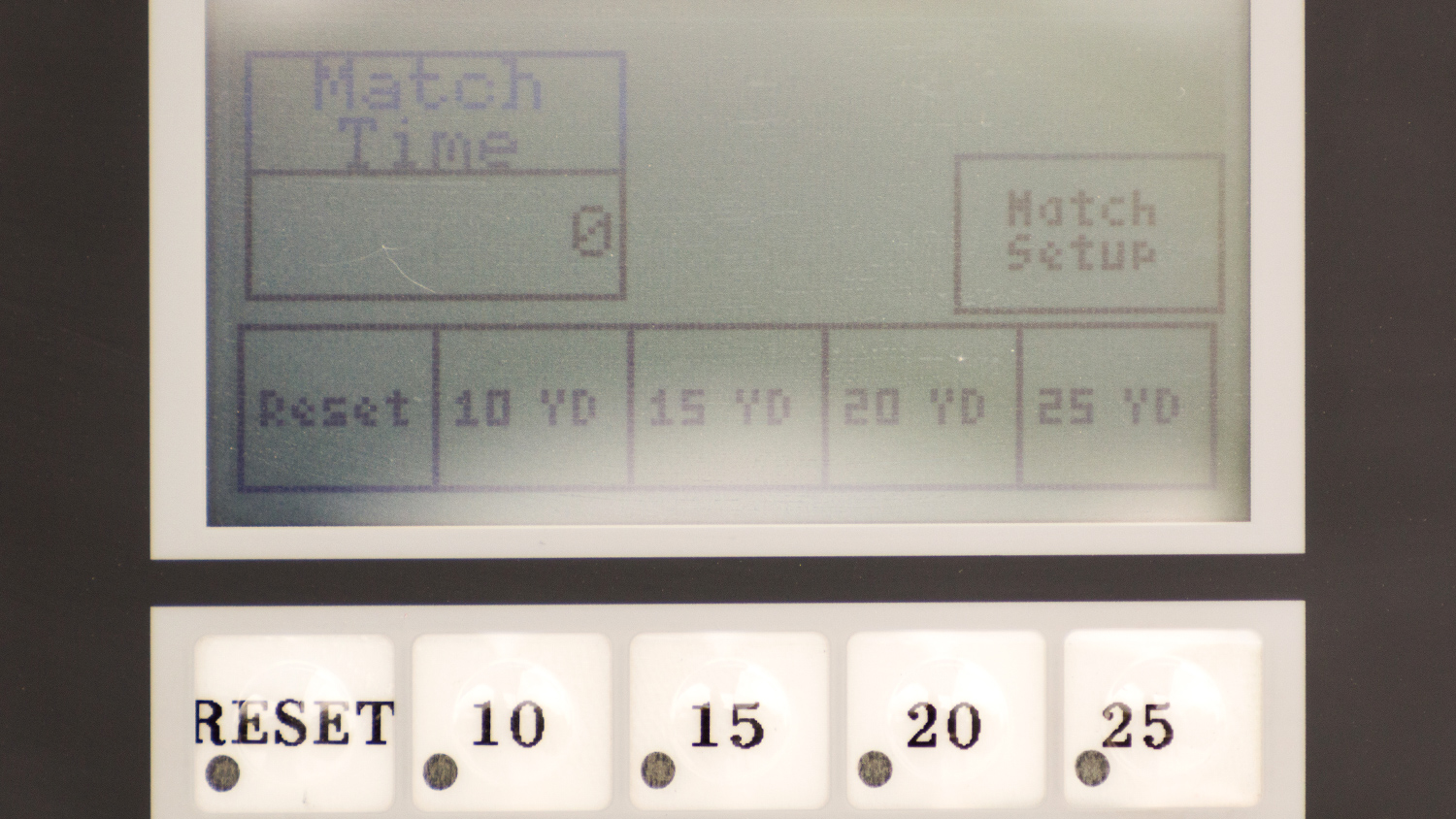 The manual unit resets the plate rack by simply pulling the rope connected to the mechanism from the firing line. Fifty feet of rope is included standard. Additionally, the legs and reset mechanism are removable, making this plate rack easy to transport to your favorite range.

Both versions of X-Ring Plate Rack are manufactured from 3/8-inch AR500 hardened steel, which the company says will last for years for both pistol and rifle shooting.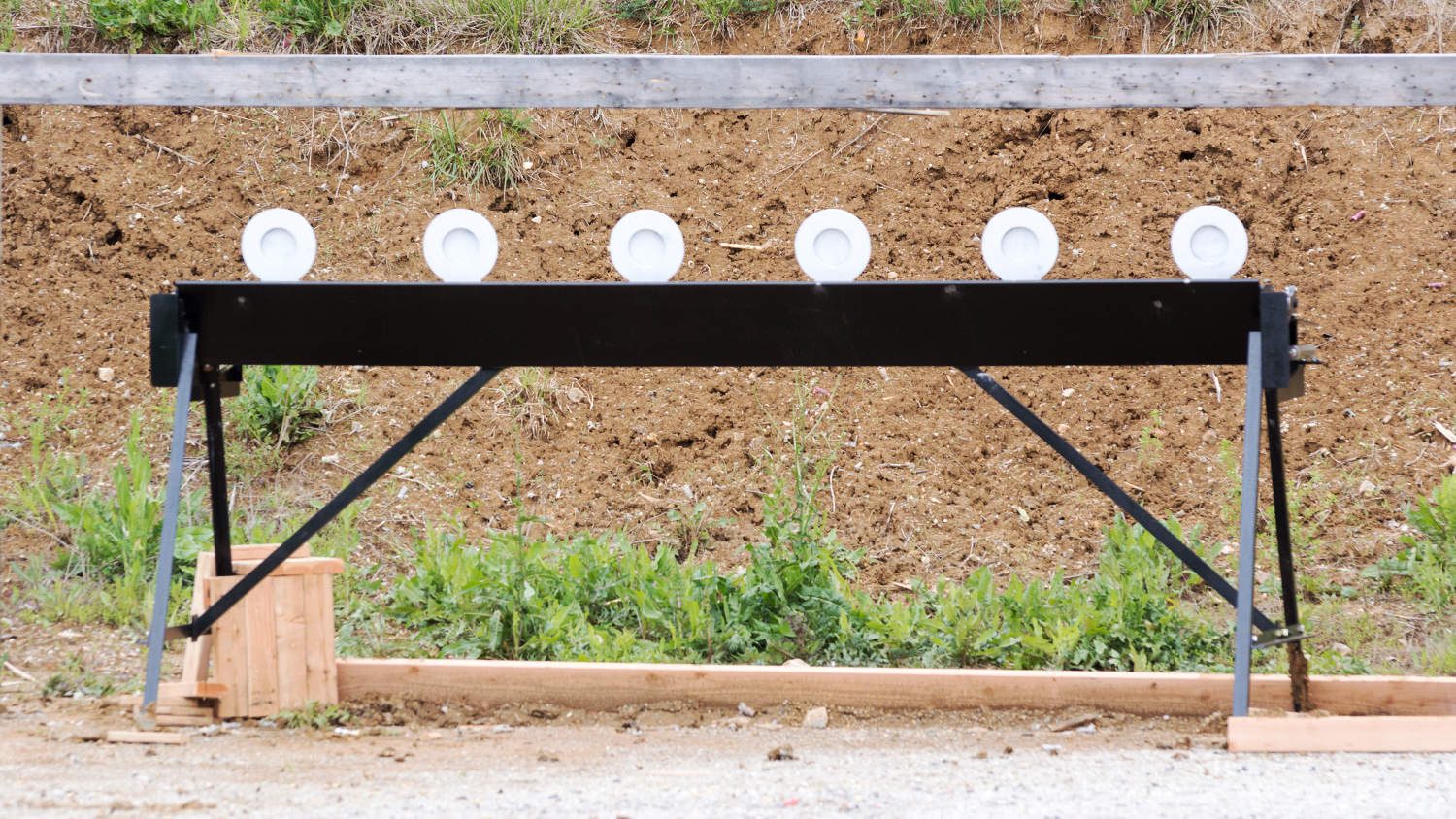 Custom Metal Products President H.R. Eddens was on hand at Bianchi this year to introduce the new X-Ring Plate Rack. A retired engineer, Eddens brought two sets of the plate rack target system with him to Green Valley. "We spray painted one of the plate racks white to match the Bianchi Cup Falling Plates," said Eddens.

Many Bianchi attendees were intrigued by the new plate rack and gave it a try, especially the retrofitted white one—which proved useful for quick practice runs of the Falling Plate Event.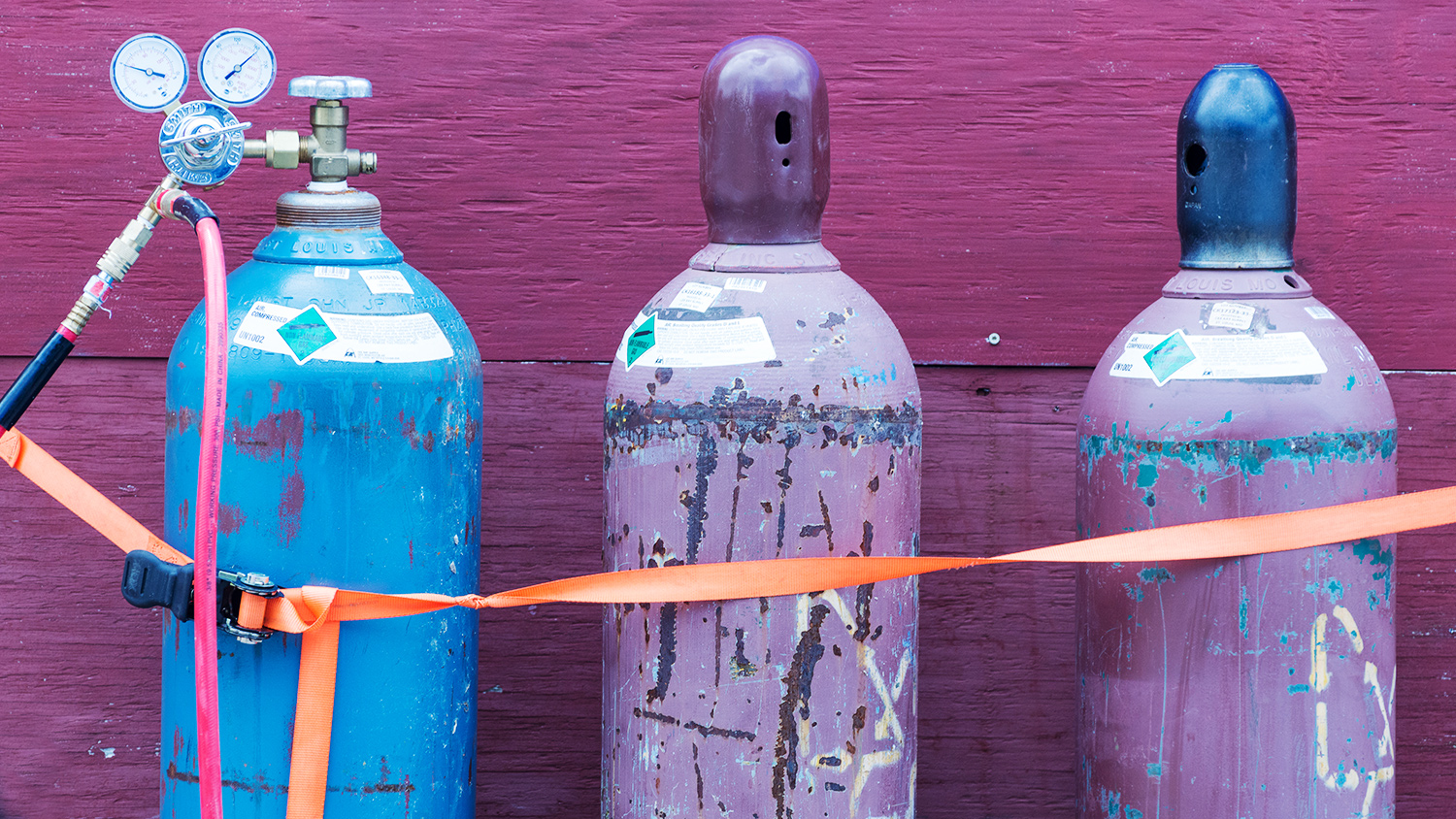 The Custom Metal Products X-Ring Plate Rack is available now at www.custommetalprod.com. Pricing is $2,500 for the manual reset unit, and $5,000 for the fully automatic pneumatic reset unit including the digital competition controller. Also available for purchase is an AR500 deflector that replaces the front deflector for rifle shooting.

Photos by John Parker.