by
posted on August 20, 2018
Support NRA Shooting Sports USA
DONATE
More than just a pistol match, the NRA Bianchi Cup is a multi-day extravaganza that involves lightning-fast shooting and fun-filled social activities for the competitors and their guests. The Bianchi Cup course includes
four separate events
, fired on "R2-D2" silhouettes (what the NRA AP-1 cardboard tombstone target is affectionately known as), steel plates and other targets against exacting time limits.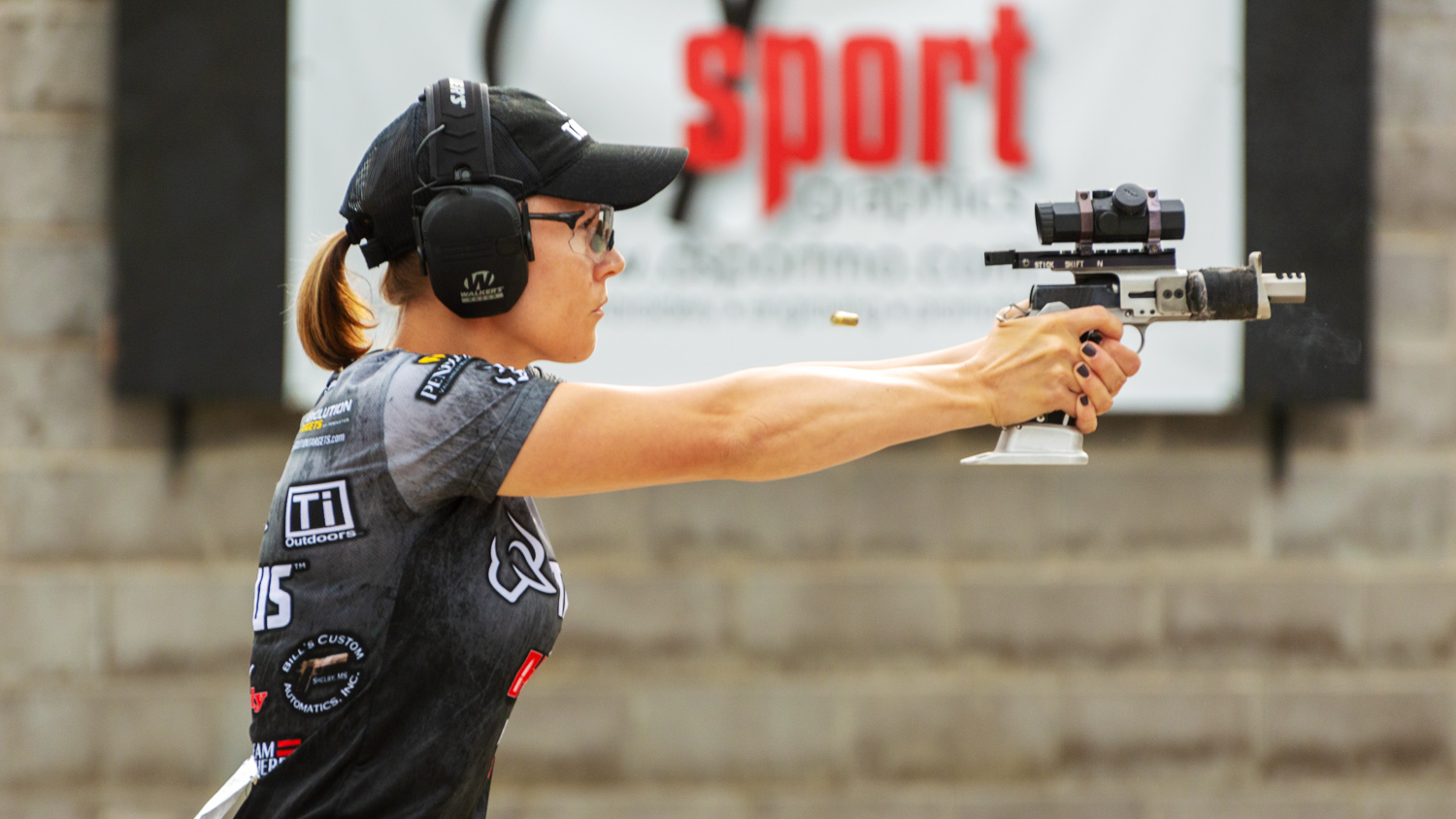 The maximum score for the four-event aggregate is 1920 points
—and usually a 1920, plus a high count of tie-breaking Xs, has been needed to win. You can read the most up-to-date rules for NRA Action Pistol as a discipline here (which govern the Bianchi Cup National Action Pistol Championship, as well as the World Action Pistol Championship).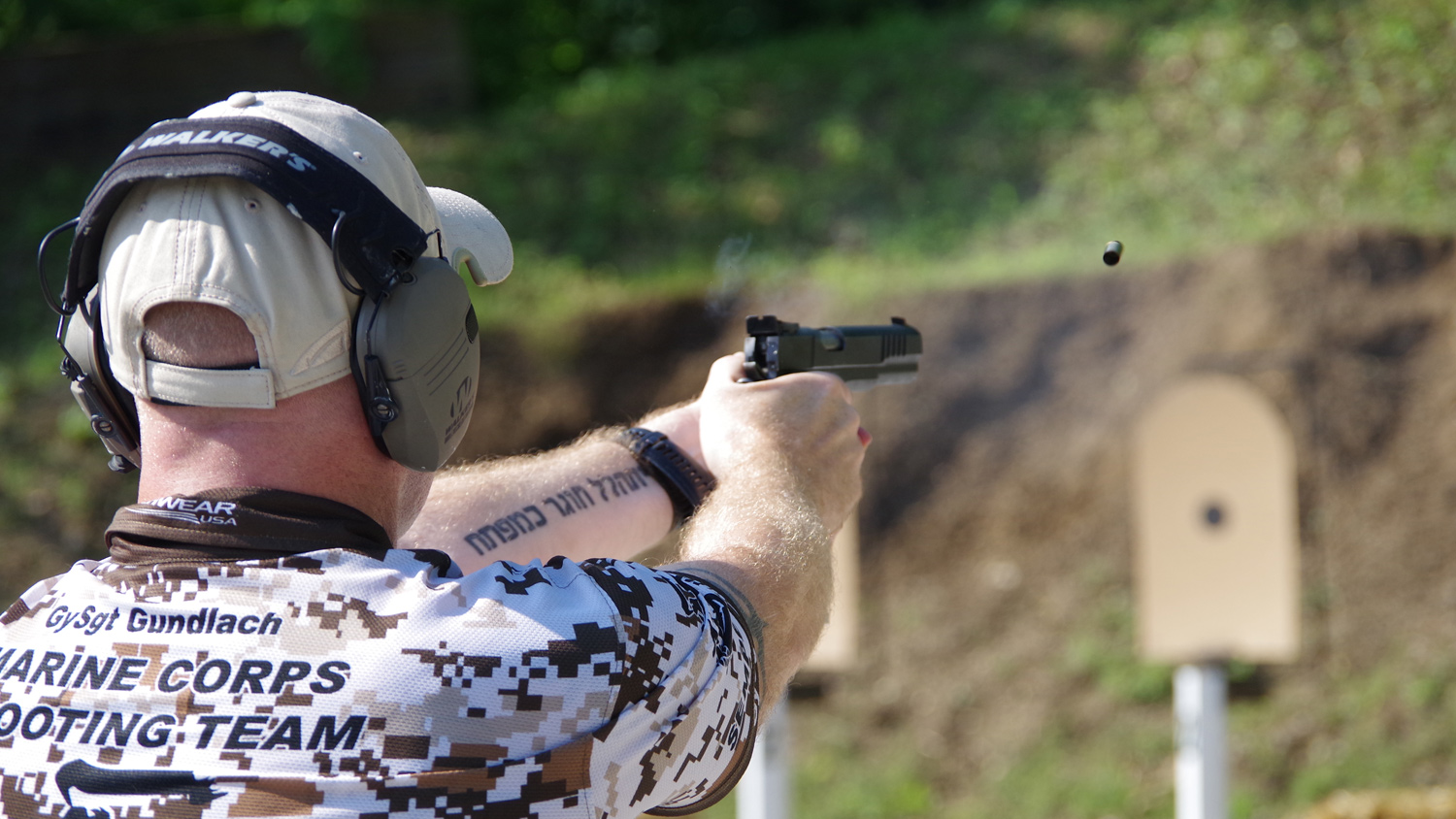 Event I is the Practical Event. There are 12 shots fired at cardboard targets at distances of 10, 15, 25 and 50 yards for a total of 480 points. time limits increase from four to 15 seconds in relation to the distances and six rounds must be shot at the 10-yard line from the shooters weak hand.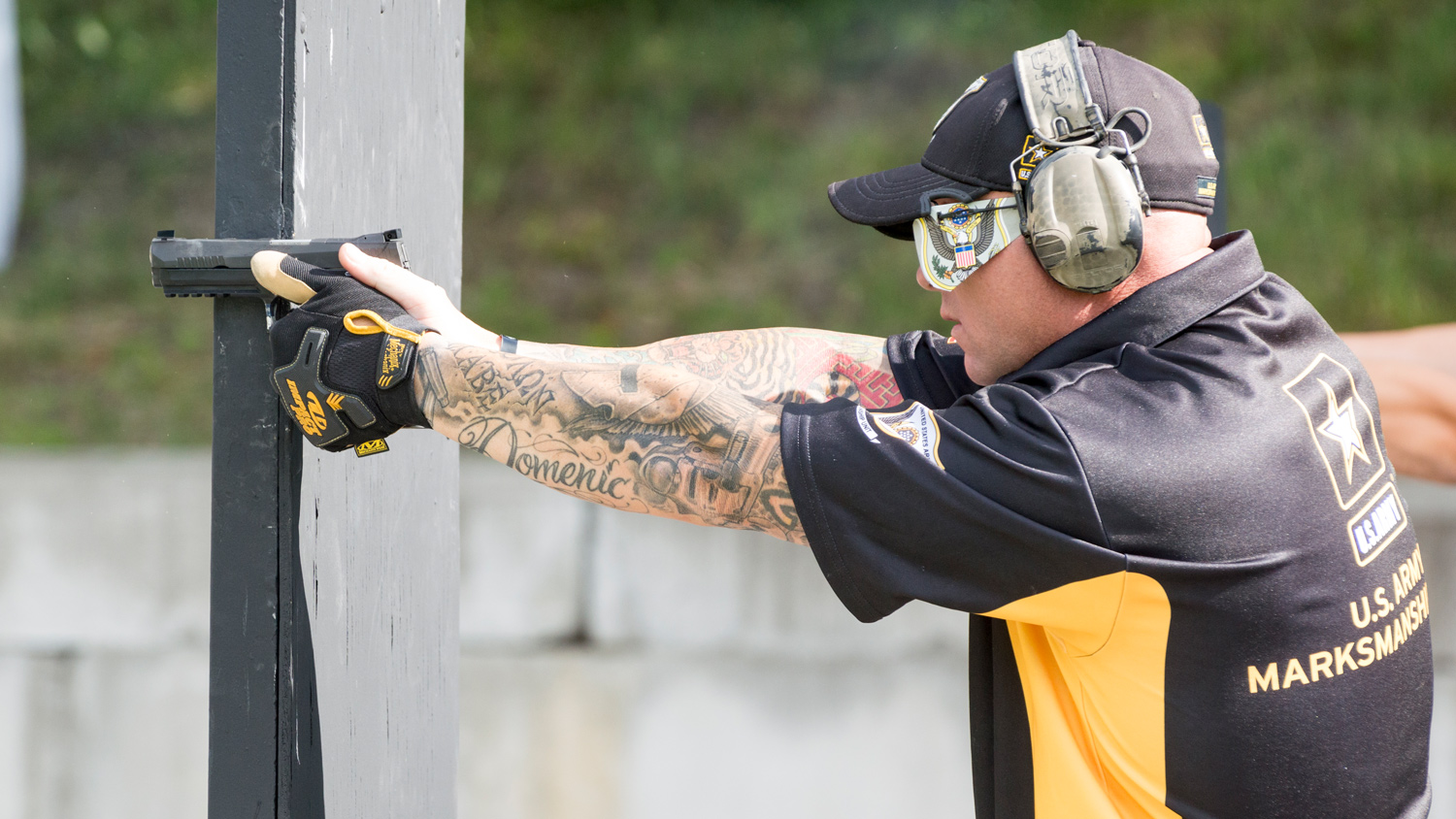 Event II is the Barricade Event. Competitors stand behind barricades and shoot at cardboard targets from distances of 10, 15, 25 and 35 yards for a total of 480 points. The time limit increases from five to eight seconds as distance increases.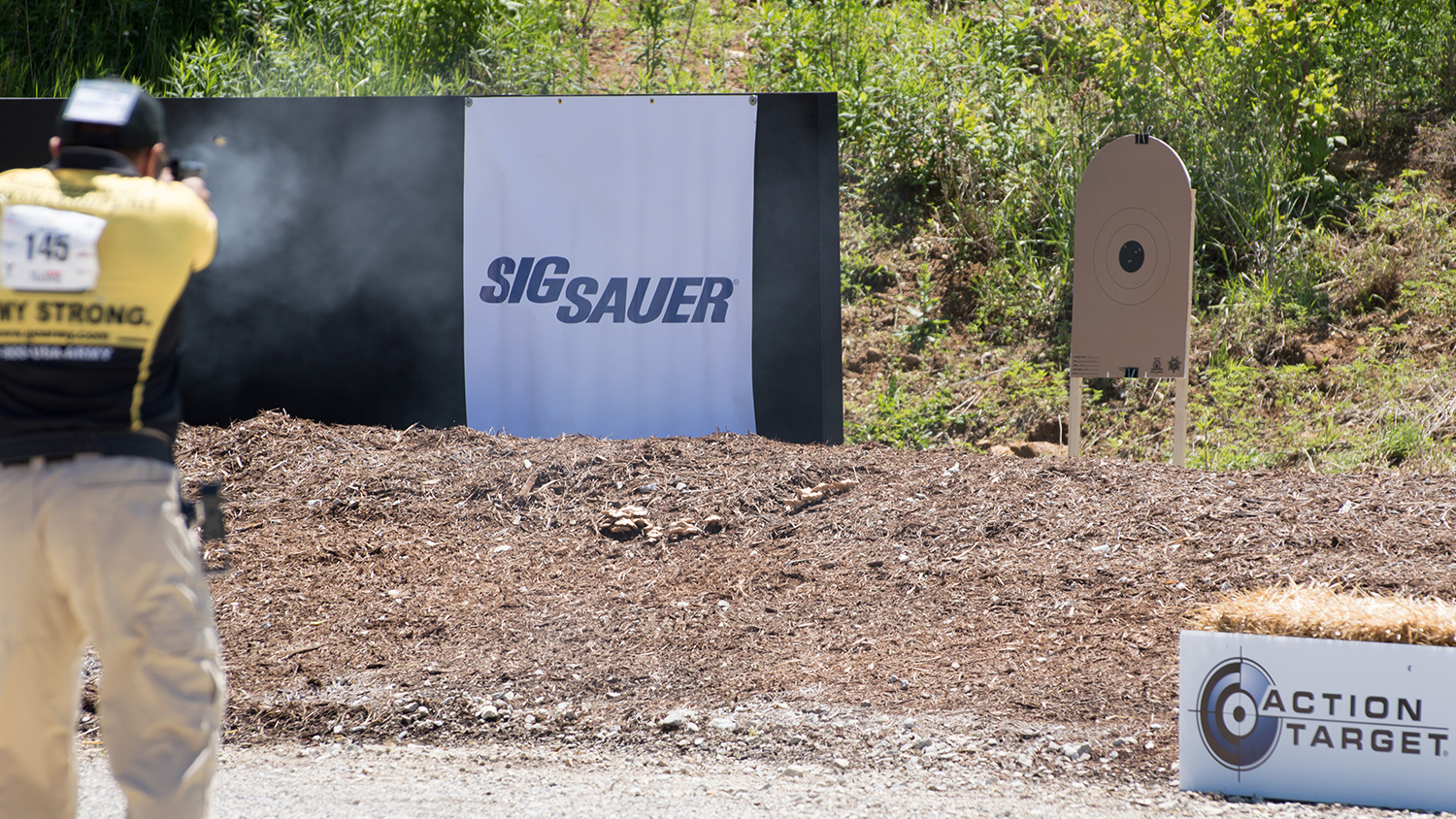 Event III is the Moving Target Event. Standing in a three-foot square, a competitor must shoot at a cardboard target which moves in a 60-foot space between two barricades. The competitor shoots from squares at 10, 15, 20 and 25 yards for a total of 480 points. The Mover is considered by most shooters to be the most difficult.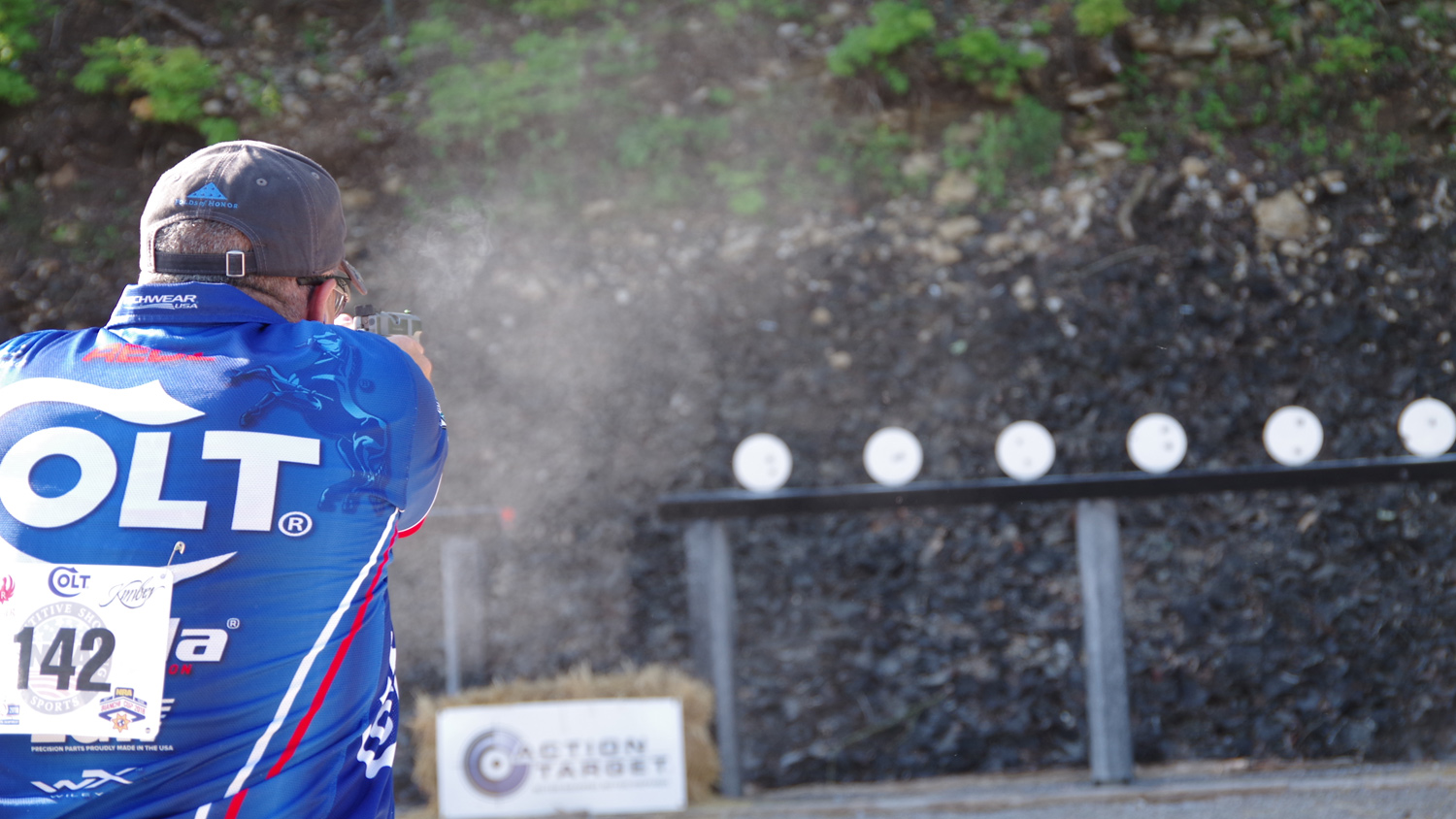 Event IV is the Olin "Oli" C. Barjenbruch Falling Plate Event. Competitors fire at six metal plates lined up on a rack at distances of 10, 15, 20 and 25 yards. This is a hit or miss event and if a plate does not fall a shooter will lose 10 points. Time to hit the plates increases from six to nine seconds as the distance increases. Side matches, not a part of the aggregate score, offer additional challenges to the competitors.

Read SSUSA coverage of the 2018 Bianchi Cup Action Pistol Championship