On October 3, Ammo Alley Sporting Center and Training Academy in Hartsburg, Missouri hosted an introduction to competitive shooting class they call "Gun Fun." The shooting discipline explored in this particular class was NRA Action Pistol. The folks at Ammo Alley are committed to teaching prospective competitors how to use firearms safely and effectively at their indoor shooting range.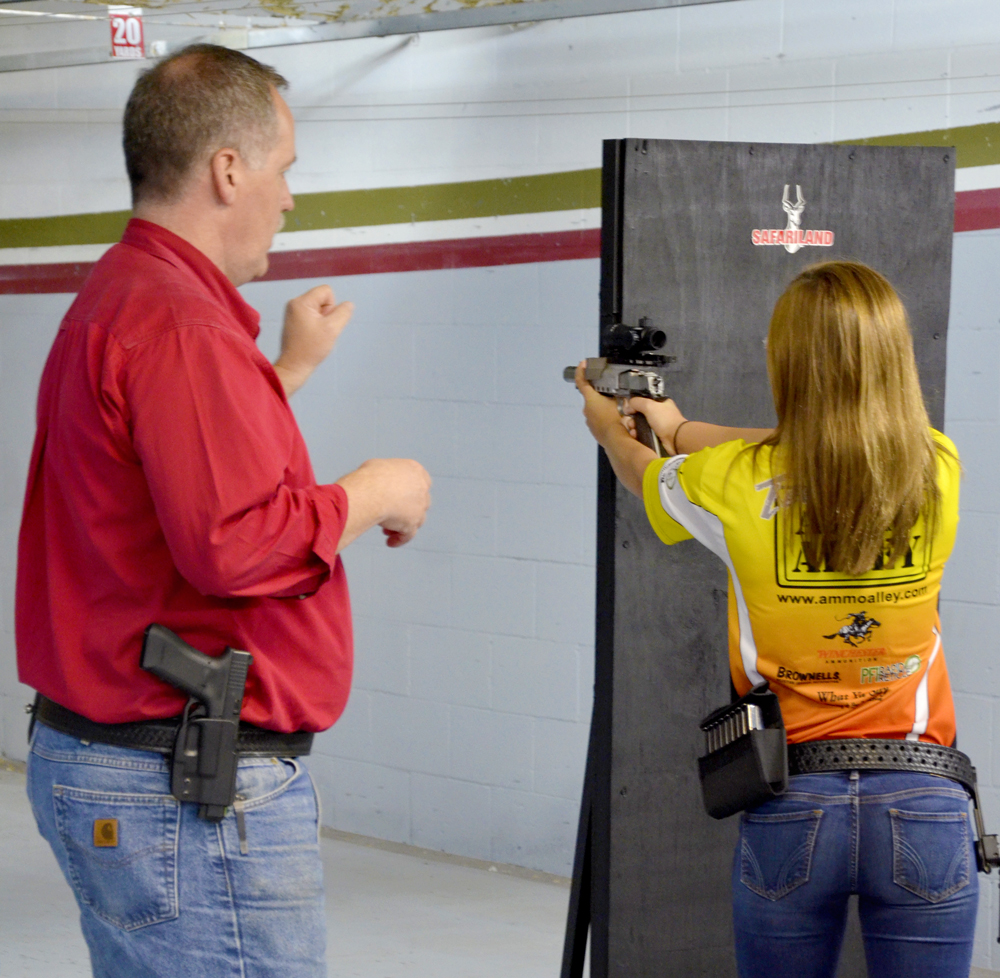 With ages ranging from 11 to 52 years old, students came to the class to give competitive shooting a try. After a review of typical safety, proper firearm handling etiquette and basic marksmanship fundamentals, the class examined the rules, target scoring, and variances in equipment for participating in NRA Action Pistol competition.

Once the classroom portion of the class was completed, everyone stepped out on the range to put what they had learned to practical application. Upon completing some hands-on instruction, all of the participants were able to shoot a reduced version of an Action Pistol match.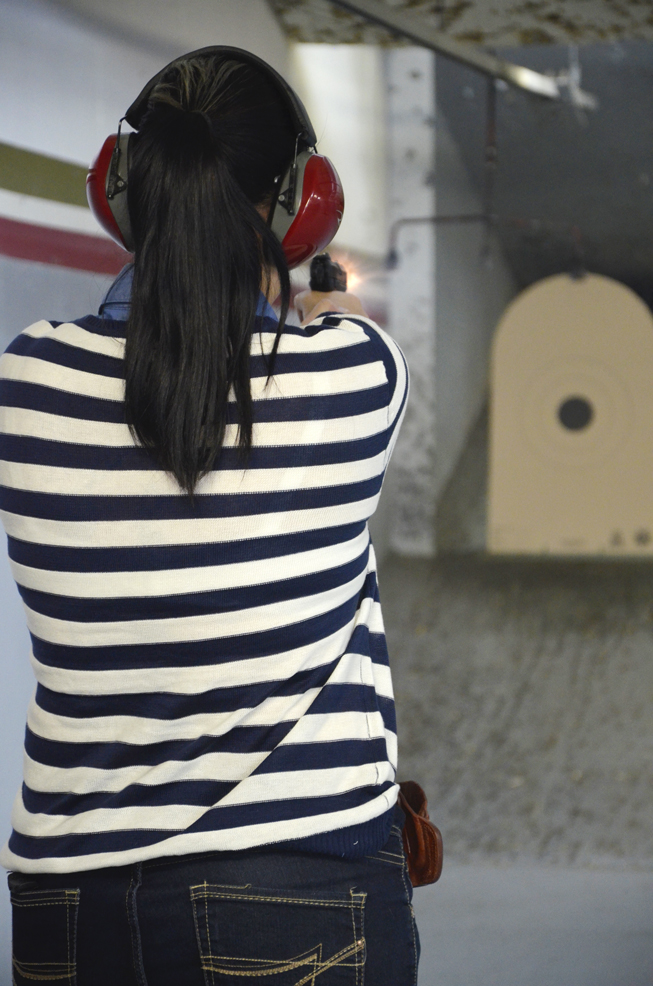 Ammo Alley Sporting Center and Training Academy is owned and operated by Mr. J. Doug Alley. Started back in 1999 as a retail store for hunting and shooting sports needs in the local community, it also includes an indoor shooting range as well, and offers classes like the Gun Fun one mentioned above.

Mr. Alley and his family are dedicated to the shooting sports as you can tell from their passion they put into their store and training center. Mr. Alley's daughter, Claudia, even helped lead portions of the Gun Fun class. Additionally, it comes to no surprise that the class they hosted above was focused on NRA Action Pistol, since Ammo Alley has been a sponsor at the MidwayUSA & NRA Bianchi Cup for the past few years.

Furthermore, not only does the family train others in action shooting, but they also find the time to compete as well. Mr. Alley and his son, Landon, have been competing in the Bianchi Cup since 2009 and his daughter joined them in 2012. His wife, Janis, likes to support from the sidelines by spending her trigger time behind the camera. It is truly an inspiration to see an NRA All-American Family who is dedicated to the shooting sports and wants to help others have some "gun fun" too.

You can learn more about Ammo Alley and their Gun Fun instructional classes here.