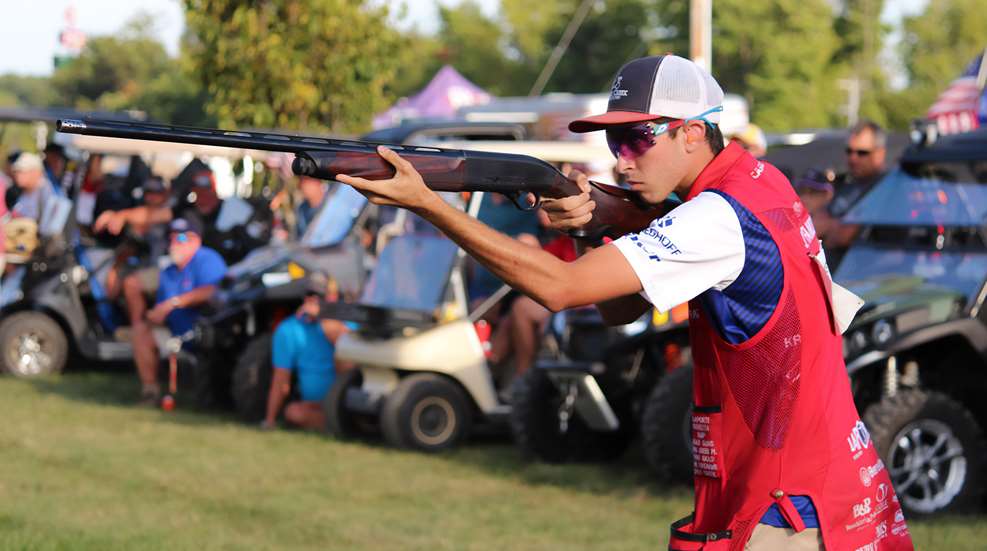 Sporting clays is truly a game for the masses. To experience the sport at its most elementary level you need only eye and ear protection, suitable ammunition and a gun that holds two rounds. Throngs of recreational shooters participate without ever even keeping score. Others take it more seriously, shooting "registered" events, even traveling from state to state to compete against other dedicated competitors. The sanctioning organization in the United States—the National Sporting Clays Association—divides shooter classes into seven layers, ranging from rank beginner to pro-level proficiency. You're not good enough to compete, you say? No worry, beginners compete in shooter classes against others of similar skill levels. Even new shooters can be competitive in their respective NSCA classes.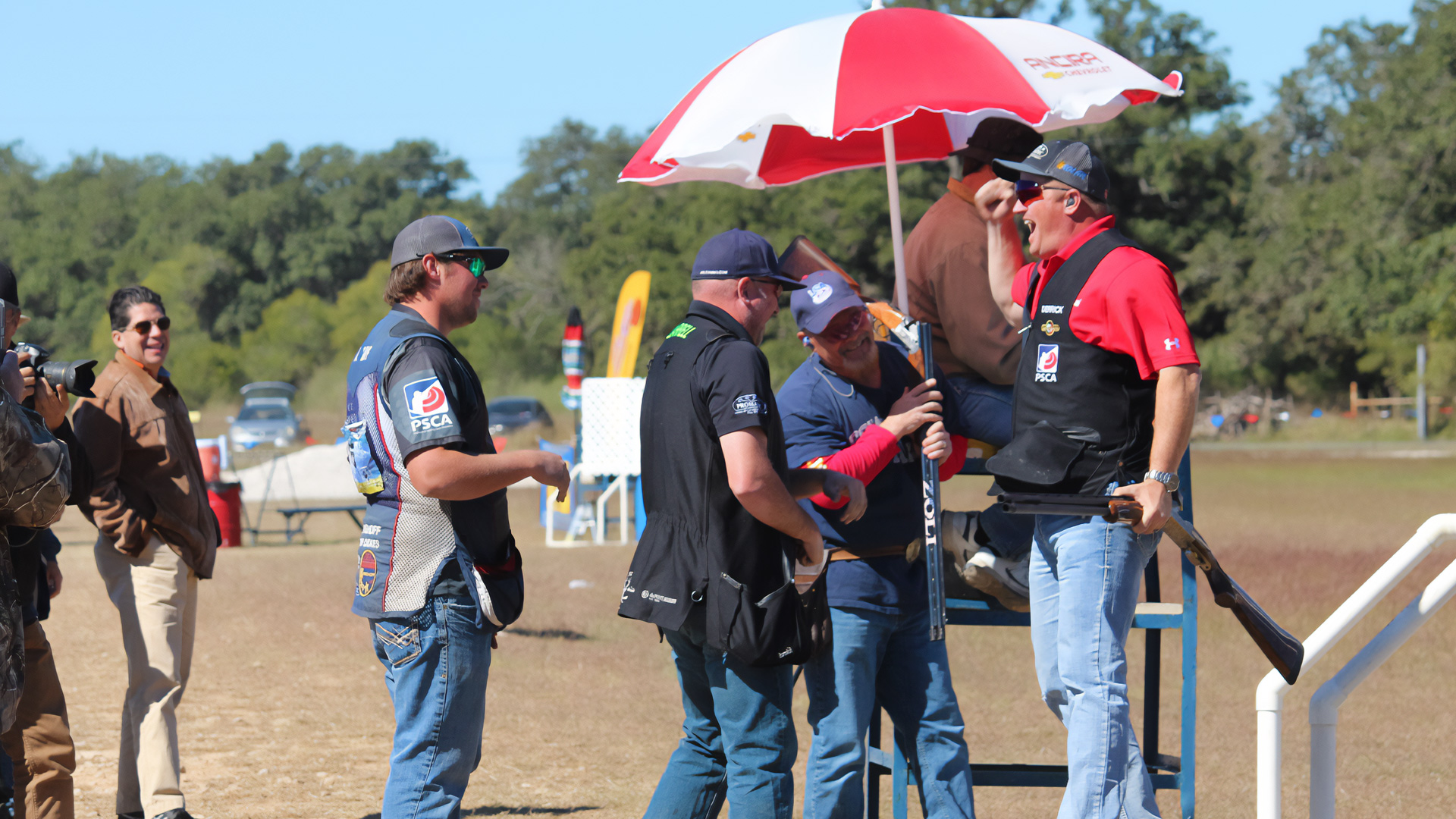 The pinnacle of American sporting clays is the NSCA National Championship, held each October in San Antonio, Texas, at the National Shooting Complex. More than 2,000 competitors show up at this 10-day clay target spectacle to test their skills against the best of the best. If you attend, you'll see just about every type of shotgun out on the range—over/unders, semi-automatics, pump guns and side-by-sides. It's worth the trip just to see the myriad of guns.
Most popular with the top shooters are over/unders, with a few semi-automatics sprinkled in. Let's take a look at the models that many of the top competitors use at the NSCA Nationals.
Beretta A400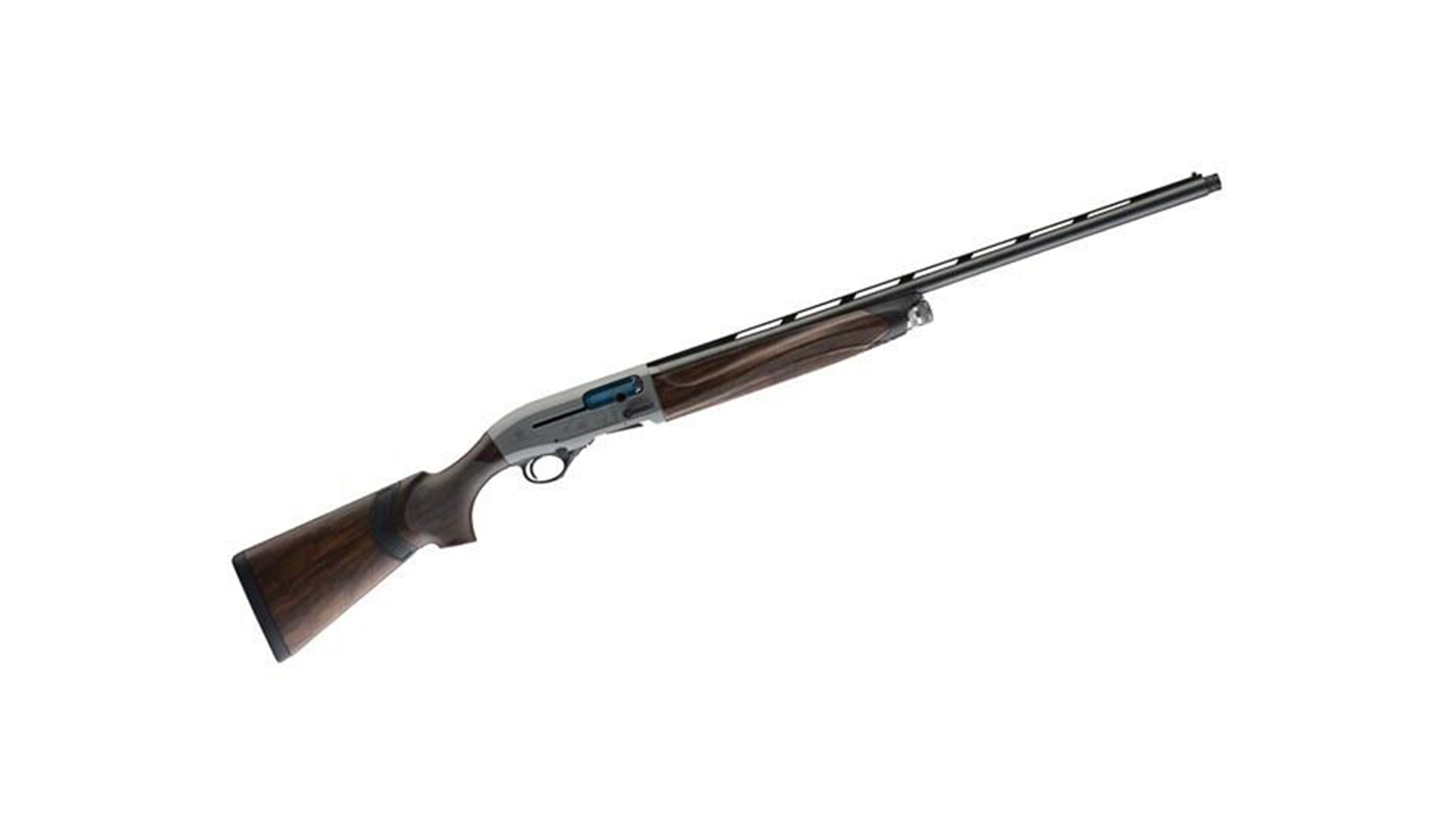 Joseph Fanizzi won the 2021 NSCA Nationals at the tender age of 18, not long after capturing the silver medal at the World FITASC that same year. The native Florida wunderkind's scattergun of choice is the Beretta A400 semi-automatic, the latest model in a long line of gas-operated Beretta autos that started several decades ago with the 300 series guns. Fanizzi said he feels the A400 is a "very forgiving" gun, allowing him to make on-the-spot corrections to his move, should he make a mistake when attacking a target presentation. Other top shooters also use the A400, including lady champions Diane Sorantino and Desirae Edmunds, both of whom are familiar faces on the Nationals podium. Fittingly enough, all three competitors are Beretta sponsored shooters. Learn more at beretta.com.
---
Krieghoff K-80 Pro Sporter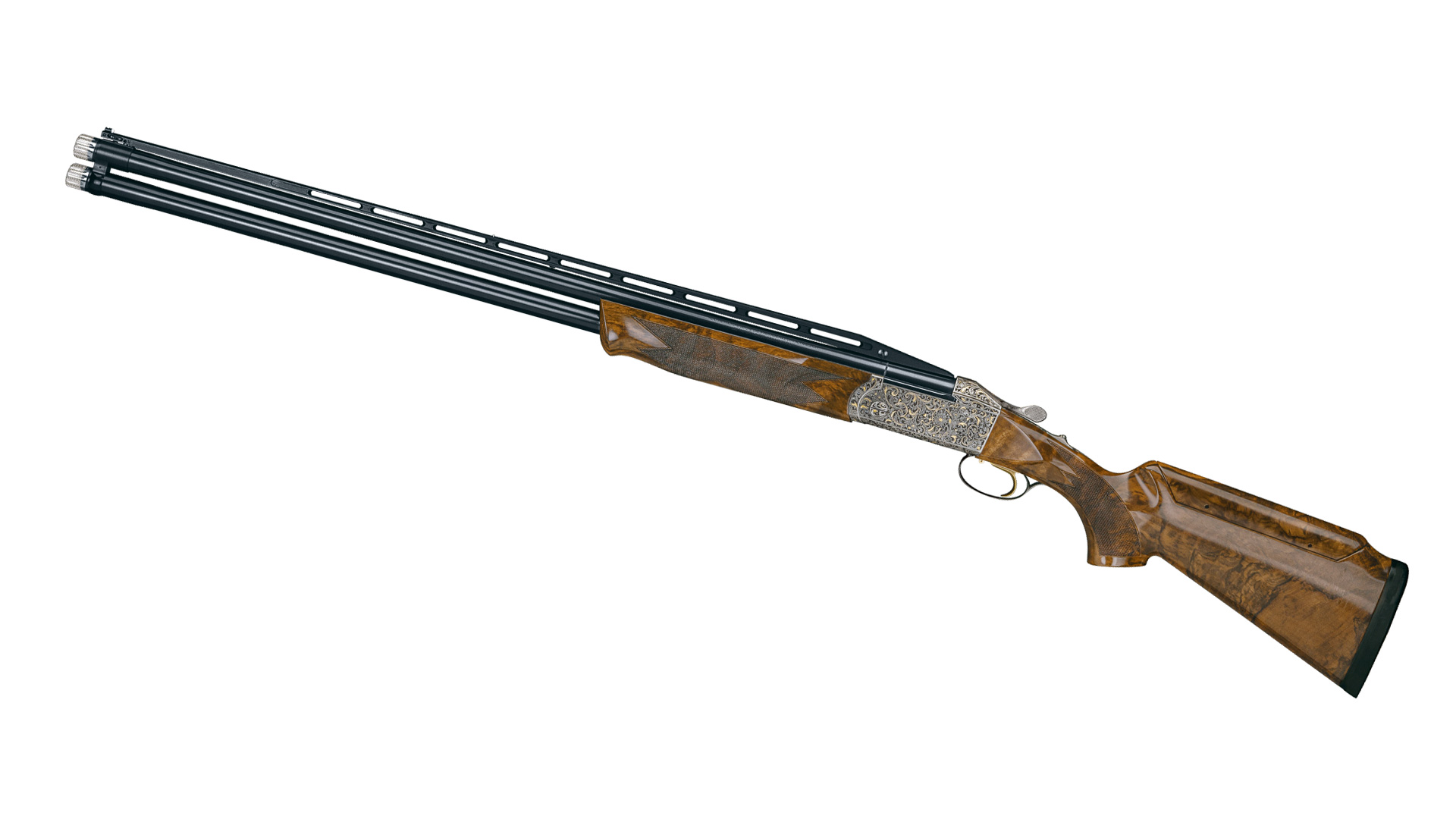 The Krieghoff K-80 is used by thousands of American shooters and is arguably one of the most popular over/under competition guns in the world. The K-80 exudes German-made quality and owners boast of its ironclad reliability. Available in a plethora of configurations, purchasing a K-80 can be as personalized as the buyer desires. Rib height and style, barrel length and weight, stock dimensions and engraving patterns can all be chosen à la carte, truly making the purchase of a K-80 a customized experience.
As one of only two shooters who have won the National Championship Main Event three times, Bobby Fowler, Jr., of Sugar Land, Texas, shoots a K-80 Pro Sporter model fitted with 32-inch barrels. The Pro Sporter model features a higher rib than Krieghoff's standard profile rib gun, but not one of those ultra-high ribs that many trapshooters prefer.
Fowler cites three qualities of his K-80 Pro Sporter that he believes provide a leg up when chasing a spot on the winner's podium: the rib height, the ease of follow-through and the recoil absorbing weight.
He champions the gun as particularly well suited for older shooters who are more comfortable with an upright stance. "When I raise the gun up, I barely have to lean-in for a good gun mount," Fowler said. He also noted the substantial, 8¾-pound gun naturally absorbs felt recoil and aids in follow-through. Learn more at krieghoff.com.
---
Kolar Max Lite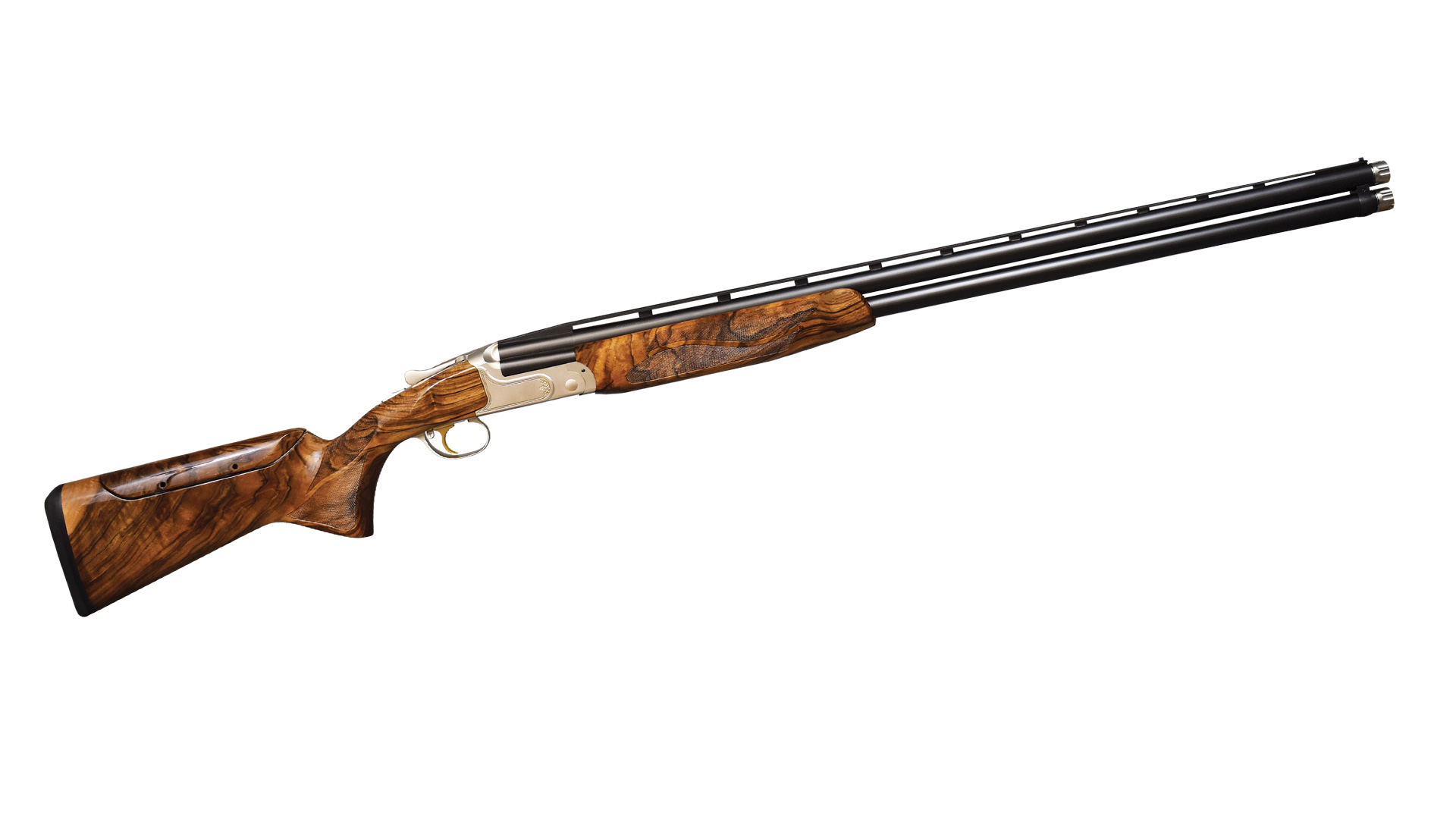 Team USA trapshooter and Olympian Derrick Mein comes from a sporting clays background. He won the Kansas State Sporting Clays Championship a total of 13 times, before adding a pair of NSCA Nationals Main Event titles to his résumé. With a long list of domestic and international shooting accomplishments to his credit, Mein recently resecured his spot on the USA Shooting Olympic Shotgun team and will be representing the United States in trapshooting events at the Paris 2024 Olympic Summer Games.
Several years ago, the native Kansan chose a 32-inch barreled Kolar Max Lite as his gun of choice, never looking back. Mein took delivery of the made-in-the USA Kolar a scant four weeks prior to winning the 2015 Nal Ad Sheba Desert Championship in Dubai, along with its legendary six-figure prize purse. "For me, it was a very natural gun to start competing with," he said. Learn more at kolararms.com.
---
Perazzi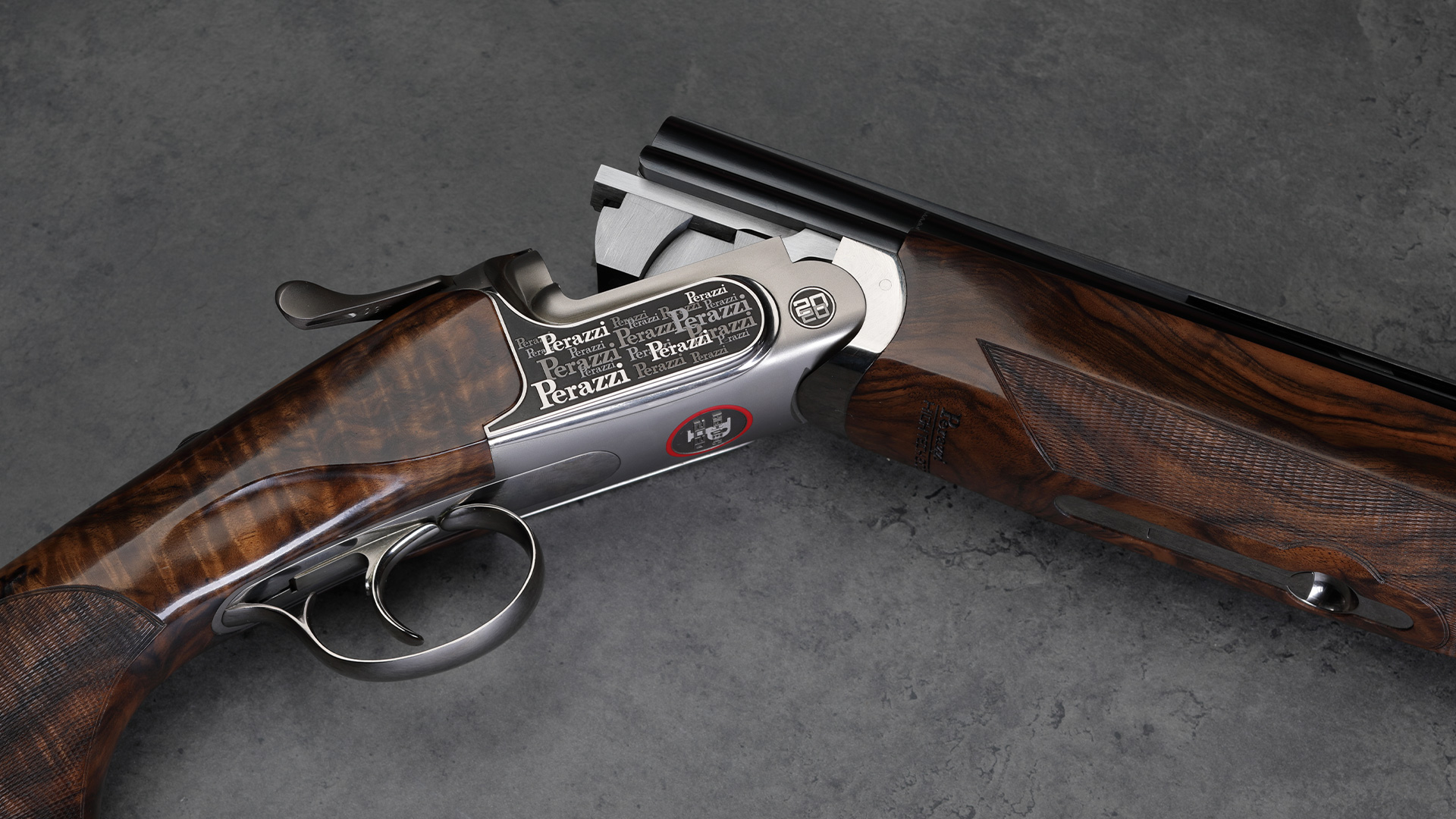 The name Perazzi is synonymous with clay target sports. Founded by Italian Daniele Perazzi back in 1957, Perazzi firearms have a long and storied history, both in the United States and abroad. Used by numerous top American competitors, including 1984 Olympic bronze medalist Dan Carlisle, noted champion and instructor Wendell Cherry, and World FITASC and two-time U.S. Open winner David Radulovich, Perazzi's MX8, MX12, MX2000 and High Tech (pictured) models have helped shooters earn a treasure trove of trophies through the years. Learn more at perazzi.it.
---
Blaser F3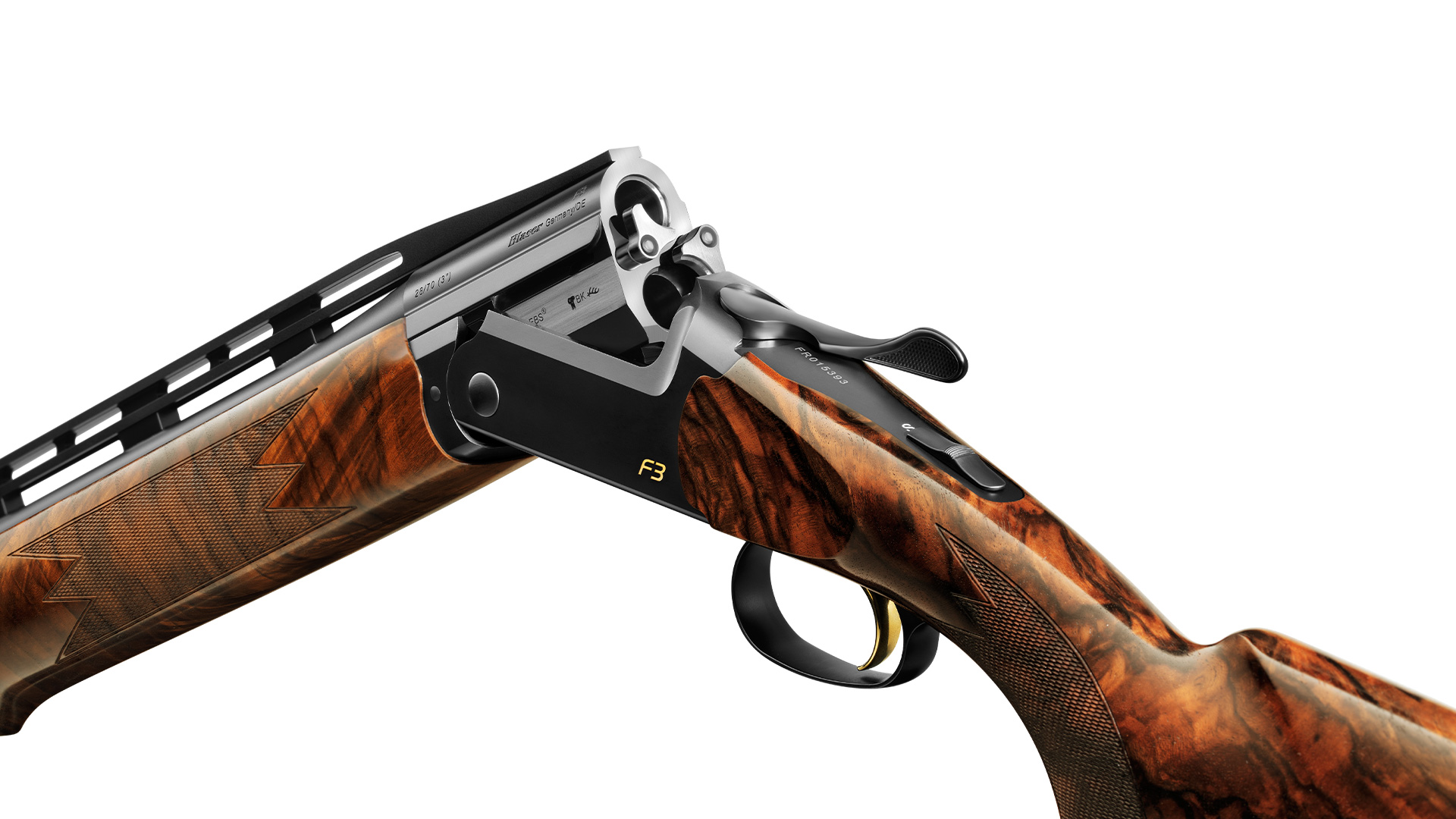 What do sporting clays shooters Bill McGuire and Cory Kruse have in common? Both are National Sporting Clays Association Hall of Famers, two-time Main Event National Championship winners—and both shoot Blaser F3 over/unders. The German gunmaker's F3 model is known for its low-profile receiver and fast and crisp trigger. Blasers are manufactured to such tight tolerances that barrels are interchangeable without the need of a gunsmith to fit them to any given Blaser receiver. That is what is referred to as German precision. Learn more at blaser.de.
---
Caesar Guerini
A new high-quality firearm company emerged from Italy around the year 2003 by the name of Caesar Guerini. The brainchild of brothers Giorgio and Antonio Guerini, the two Italian gunmakers paired up with U.S. gun industry insider Wesley Lang to design this new line of hunting and competition over/unders and begin shipping them to America. They became an immediate hit with competitors and hunters alike, and have garnered an impressive list of dedicated users, including British Olympic gold medalist and four-time World FITASC winner Richard Faulds, American champion Travis Mears, distinguished shooter and instructor John Woolley and many others. Caesar Guerini shotguns, such as the Summit Limited (pictured), are well known for their aesthetic beauty and for the company's standout customer service. Learn more at gueriniusa.com.
---
Zoli Z-Sport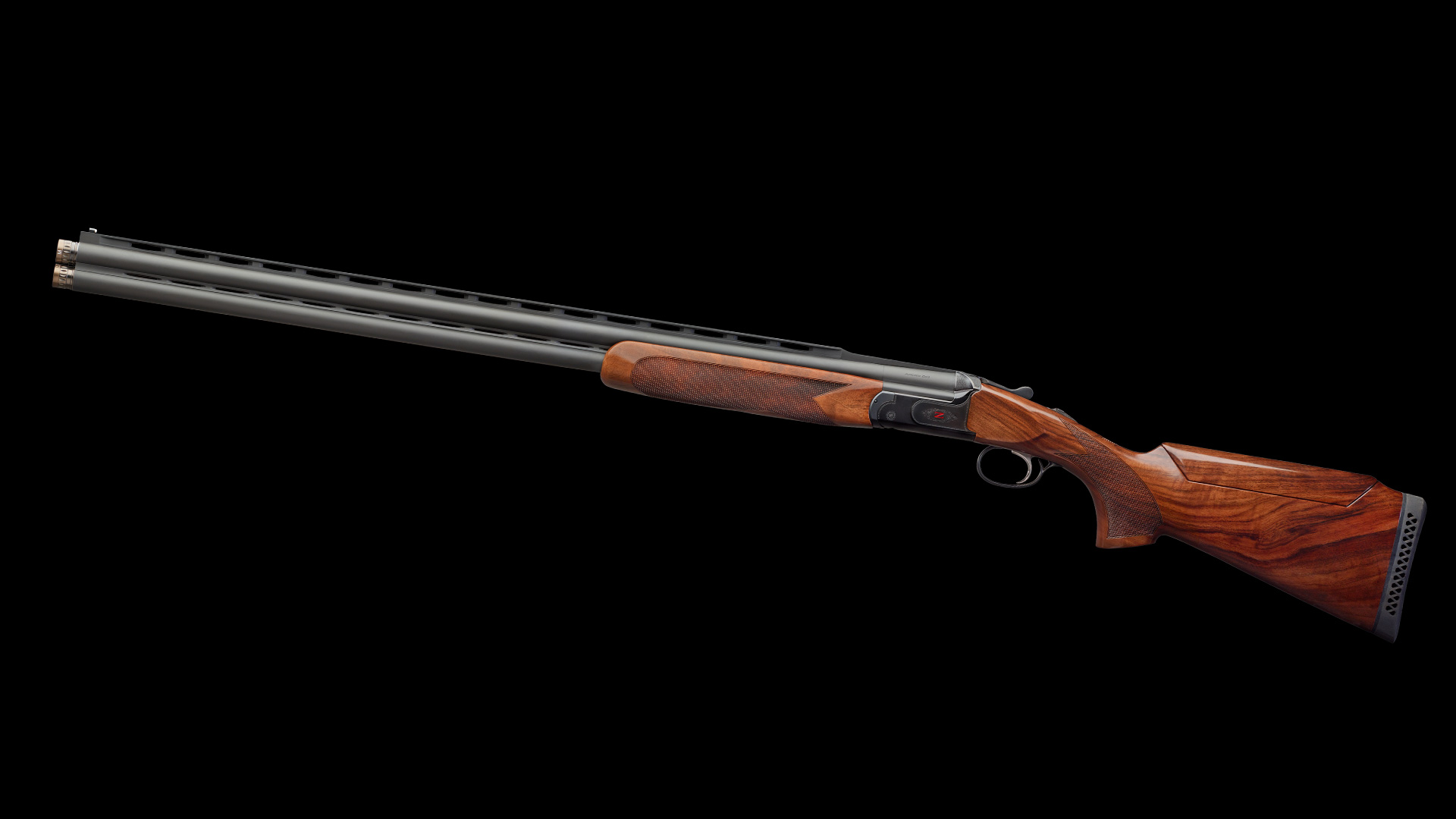 The gunmaking Zoli family of Italy has a deep and rich manufacturing history, going back several hundred years to the village of Magno. A flintlock pistol in the company's possession dating back to the year 1845 bears the Zoli coat of arms and the name Giovanni Zoli. This is the date the company officially recognizes as the company's inception, although records indicate the Zoli family was supplying arquebus (forerunner to the flintlock) gunmakers as far back as the 15th century. The company is now run by President and CEO Paolo Zoli, along with his North American counterpart, Norbert Haussmann, president of Zoli International, the arm of the company that imports guns to the United States.
Modern day Zoli over/under shotguns are wonderfully sleek and feature a customizable BHB balancing system and detachable trigger groups. Exquisite engraving pattern options make Z guns works of art. Over/unders from Zoli are employed by many top competitors, including the winner of the 2010 NSCA National Championship Main Event, Floridian Brad Kidd, Jr. Zolis come in a wide range of rib, stock and barrel options, with the Z-Sport being the top sporting clays model. Learn more at zoliusa.com.
Learn more about the National Sporting Clays Association at nsca.nssa-nsca.org. Also, be sure to read author Dana Farrell's match report from the 2022 NSCA Nationals.