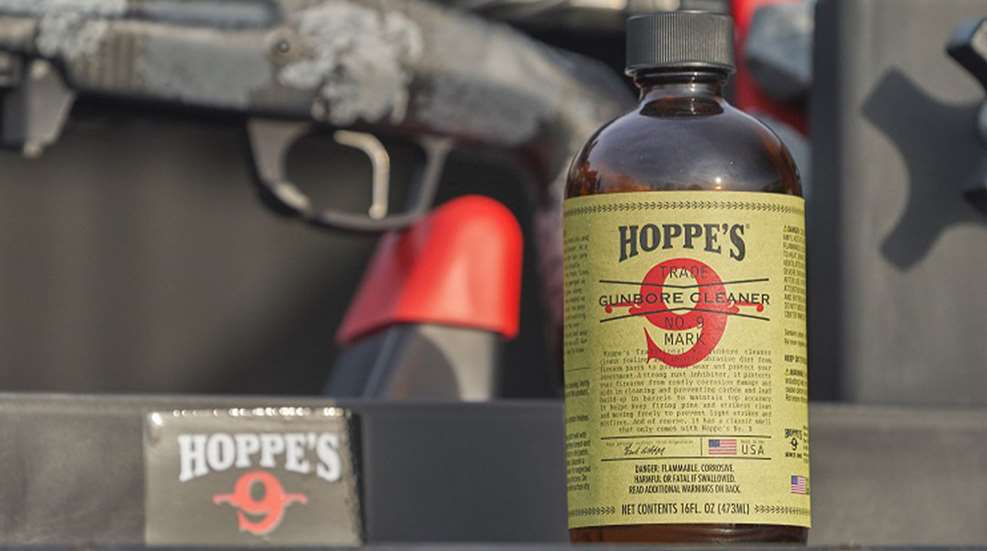 Hoppe's has announced the return of Hoppe's No. 9 in glass bottles. The company says the return of the glass bottle comes "after repeated requests for Hoppe's to 'go back to glass.'"
Hoppe's faithful users called, emailed and reached out via social media to express their desire to see the glass bottle returned. "Too bad you still don't use glass bottles," wrote one fan. "I refill mine and use it over and over. Just seems like the right thing to do." The team at Hoppe's couldn't agree more and everyone is excited to once again be able to offer this popular container.
Full of nostalgia, the glass bottles come adorned with throwback artwork and label and are available in the popular pint size. When the time comes for more Hoppe's, the glass bottle can be reused year after year.
The new Hoppe's No. 9 glass bottles are available in the United States only, and come with child-resistant caps for safety. Learn more at hoppes.com.
---
Read more:
New: Winchester USA VALOR Limited-Edition Ammunition