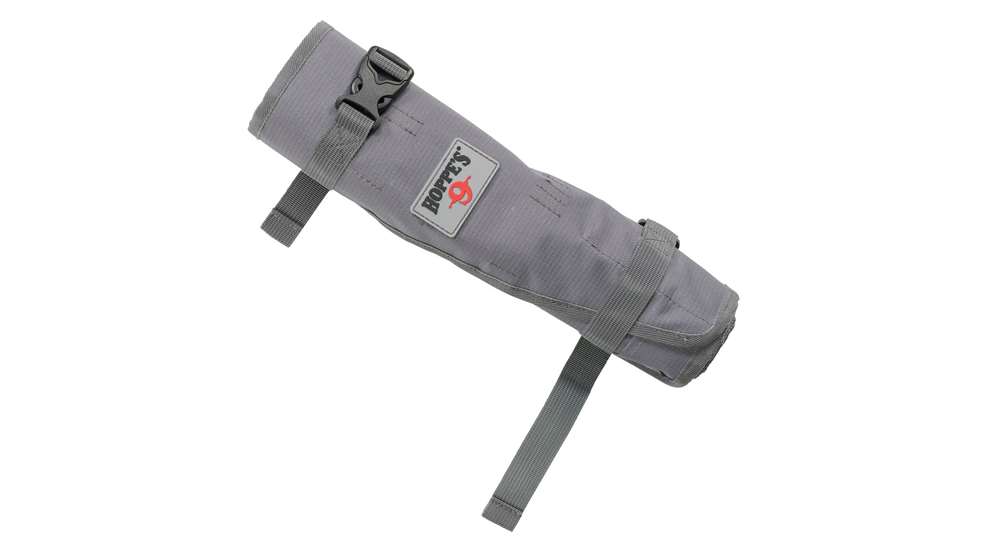 New from Hoppe's is the Ready Roll portable gun cleaning kit. The Ready Roll is available either as a stand-alone kit ($34.99) or as a pre-loaded kit with Hoppe's gun cleaning tools included ($52.49). Whether its used as a rollup kit or placed inside a bucket as a portable cleaning station, the Ready Roll kit will help to keep your gear accessible and organized.

As mentioned, the Ready Roll kit can be used in multiple configurations, either unrolled onto a flat surface like a shooting bench or as a bucket apron. The latter is appealing for shooters who like to carry their range gear in a five-gallon bucket. When wrapped around the inside of a bucket, the Ready Roll is held in place with an integrated draw cord.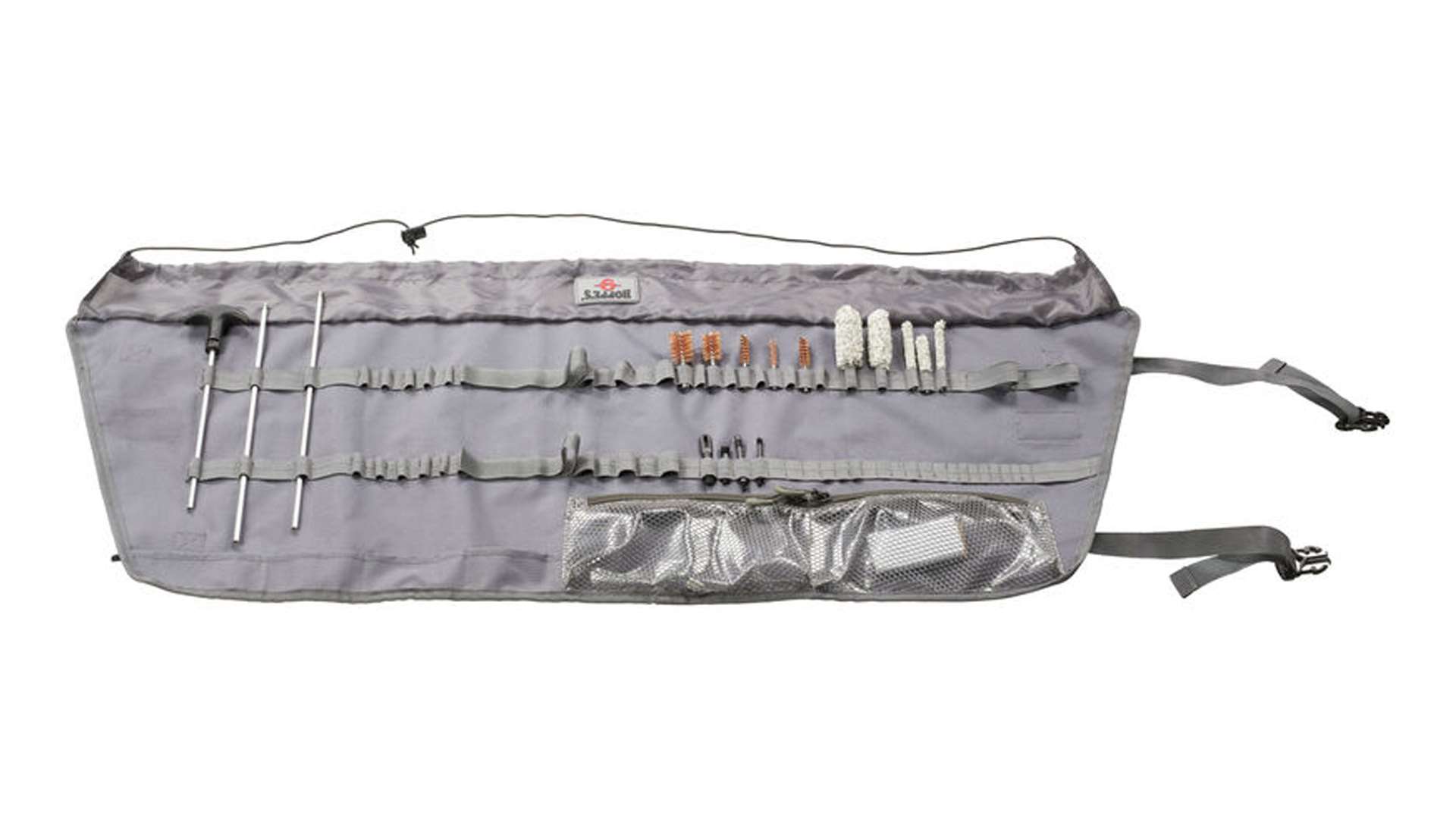 As a tool carrier, the Ready Roll kit includes MOLLE elastic webbing to hold cleaning tools such as rods and bore brushes, along with as small bottles of Hoppe's No. 9, oil and more. Additional pockets are useful for storing patches and other cleaning equipment.
The entire apron kit rolls into a compact package. And since it's constructed with heavy-duty rip-stop material, the Ready Roll itself should stand up to heavy use.
The new Ready Roll gun cleaning kit from Hoppe's is the latest in a line of new releases from the company this year. Learn more at hoppes.com.
---
Read more:
Scope Jack: A Better Way To Level Your Optic