SSUSA first reported on Syntech Action Pistol 9mm Luger and .40 S&W rounds in-depth earlier this year, but when the opportunity arose to learn more about how this new ammo from Federal came to fruition, as well as a chance to test it out in the wild at a USPSA match, we excitedly went all in. Read on to see what we have learned, and also be on the lookout for a future article on Syntech Action Pistol and how it may raise the bar.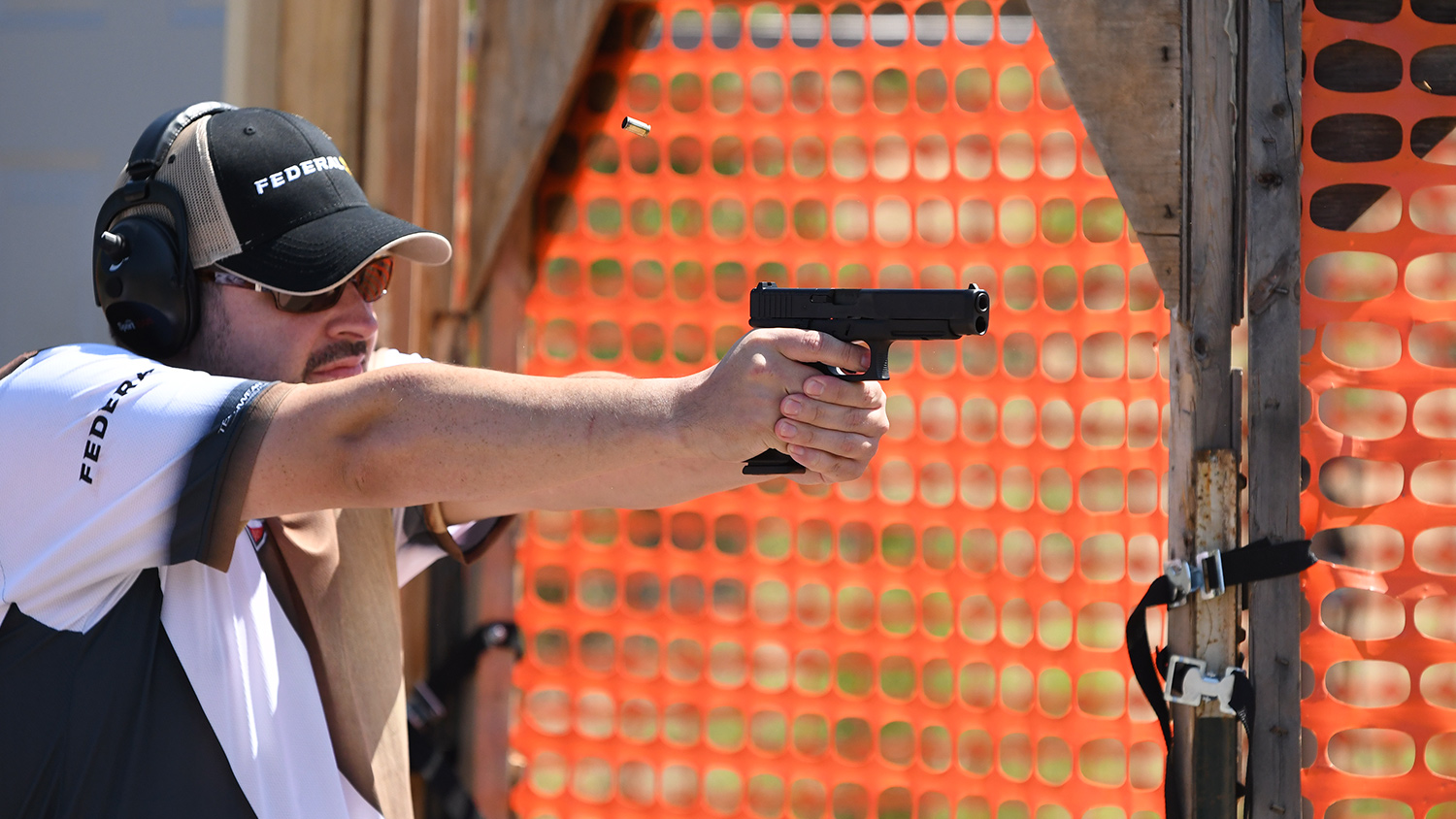 What is Syntech?
"It's not really a coating, as much as it's a plating around an exclusive lead-core bullet." That's how Federal's Handgun Ammunition Product Line Manager, Chris Laack described Federal Syntech ammo's signature red polymer-plated bullet to me, as he rattled off the different nuances of the ammo. (Syntech is Federal's proprietary Total Synthetic Jacket polymer bullet jacket, intended to reduce metal-on-metal contact, reduce fouling, and extend barrel life.) When I was presented with a machine-crushed TSJ bullet, I was amazed to see that there were zero chips, nicks or scratches in the slick red bullet. It looked like a piece of flawless, glossy red candy. TSJ is the real deal, there's a reason Syntech won an NRA Golden Bullseye Ammunition award in 2017.

The latest Syntech cartridges were designed with Action Pistol in mind, specifically the task of knocking down steel with utmost efficiency and of course, meeting power factor rules. It's no surprise Federal gave it the name Syntech Action Pistol, or that it's the official ammunition of the USPSA (United States Practical Shooting Association). But, if you think USPSA just slapped their logo on boxes of cool-looking lipstick-red ammo―think again.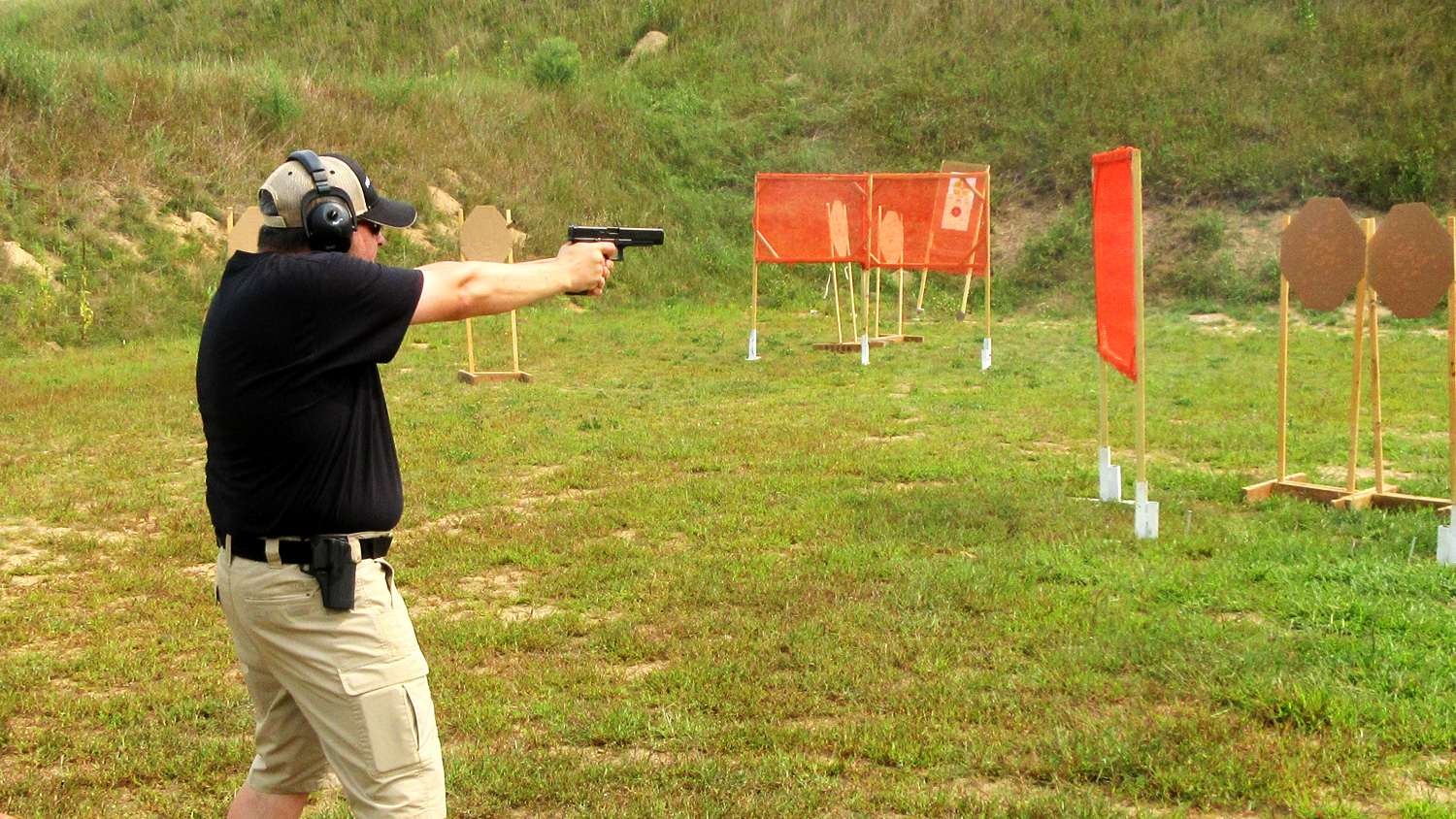 What makes this ammo different (besides the bright red bullet) is the fact that Mr. Laack and Federal engineers worked hand-in-hand with USPSA competitors to develop it. As such, this round is fine-tuned for the nuances of USPSA competition, designed to knock down steel efficiently, and with minimal recoil. It's optimized for USPSA power factor requirements, and it comes in three flavors: 9mm Luger 150-grain bullet ($18.95, 50-round box), .40 S&W 205-grain ($24.95, 50-round box) and .45 Auto ($30.95, 50-round box). A quick look at the MidwayUSA website shows more realistic prices, with 9mm boxes of 50 selling for $13.99; and $17.99 and $21.99 for .40 S&W and .45 Auto 50-round boxes, respectively.

"Syntech Action Pistol is much more than just a logo on the box," said J.J. Reich, Federal's firearms and ammunition communications manager. "Federal engineers worked with USPSA to develop it as a high-performance handgun round that meets USPSA power factor requirements―and cycles reliably."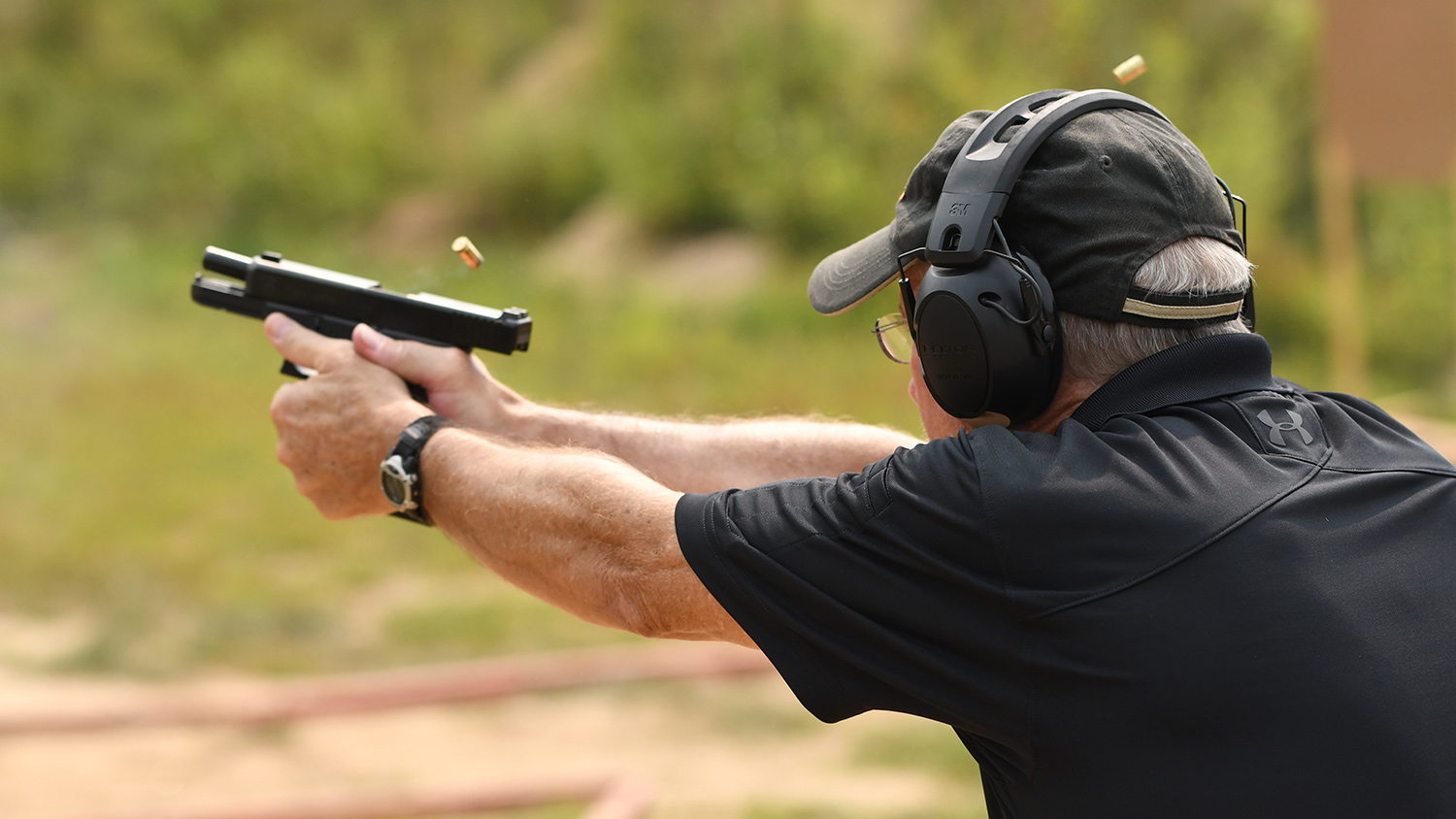 As a matter of fact, the new ammo so closely conforms to USPSA power factor rules, that in the future, it may not even need to be tested during competition. Currently, all competitor ammo is chronographed at USPSA matches.

"We're getting to the point where through testing, Federal Syntech Action Pistol Ammunition will meet power factor requirements for chronograph at USPSA matches," said Laack.

Stop and think about that. We are entering an exciting new world, where governing bodies and manufacturers are working together to produce discipline-specific ammunition. Yes, please! After listening to both Federal Ammunition and USPSA staff enthusiastically tell the story of Syntech Action Pistol, specifically how it was developed, it became apparent to me that we're witnessing something special that competitive shooters will only benefit from.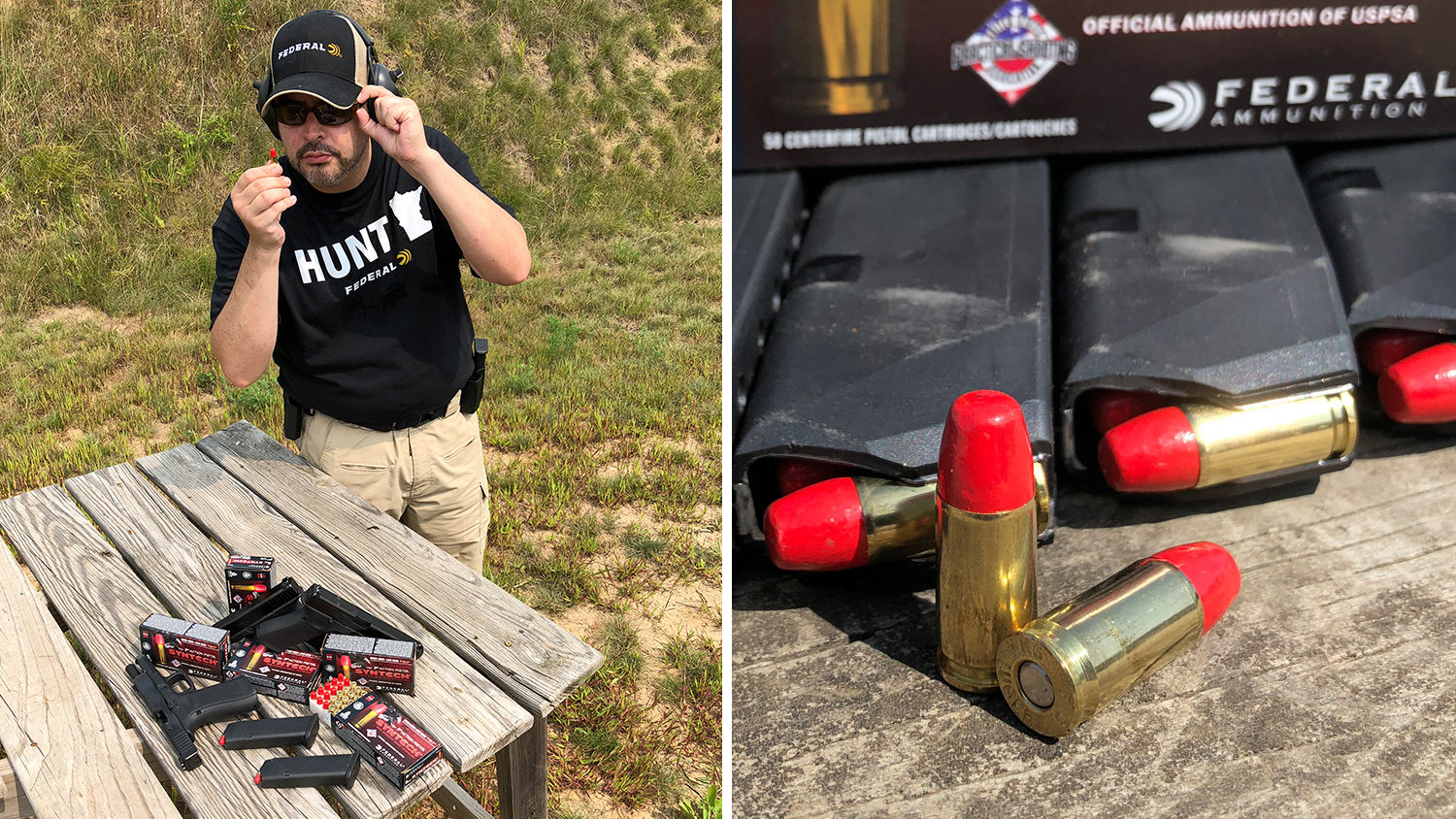 Besides the TSJ plating, the heavy, flat-nosed bullet utilized for Syntech Action Pistol boasts reliable knockdown power for shooting steel poppers or plates. How? Heavier bullets at a given power factor will give lower recoil while maintaining momentum after firing, much more so than a lighter bullet.

"The combination of flatter noses and higher momentum give improved momentum transfer to steel targets," said Federal Handgun Ammunition Design Engineer John Swenson.

After spending the majority of a day shooting the 150-grain 9mm Luger Syntech bullets, then later in the afternoon shooting a magazine full of cartridges loaded with the lighter 115-grain bullets―the advantages of the heavier bullets could not be overstated. Not only could you feel the difference, you could literally hear the difference (subsonic vs. supersonic).

The flat-nosed bullets also makes bigger holes on paper targets, which includes the two types used for USPSA competition.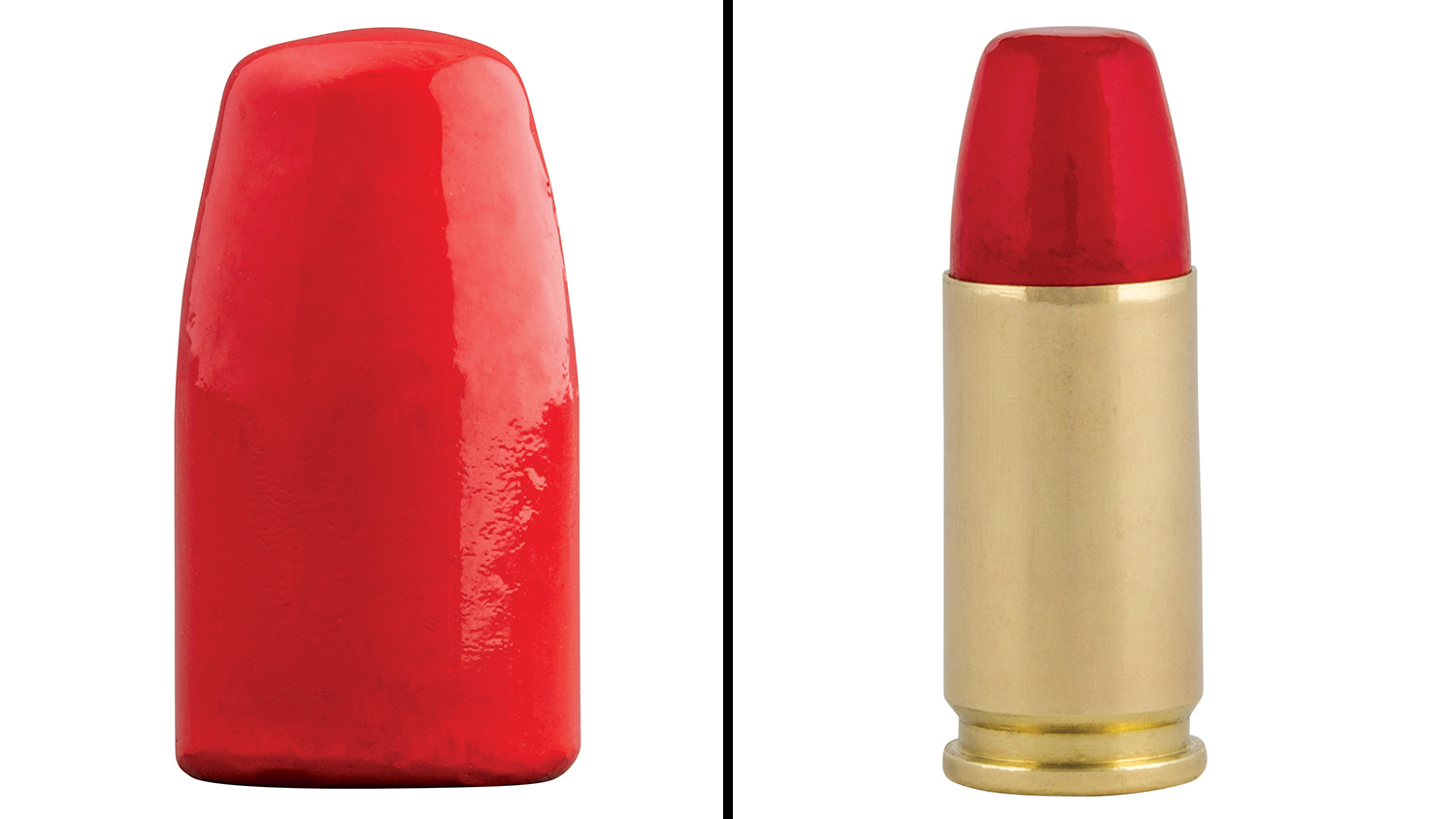 Additionally, Syntech Action Pistol uses Federal's Catalyst primer, a lead-free primer that promises "reliable, consistent ignition." According to Laack, "Eventually, Catalyst primers will be available to consumers as a stand-alone product."

Josh Froelich is an avid USPSA shooter and 3-Gunner who instructed me in proper USPSA shooting techniques. He was the overall winner of the 2018 IPSC Shotgun World Shoot in France. Froelich said, "Having factory-loaded ammo that meets power factor, and is also soft-shooting is great for the action shooting sports in general."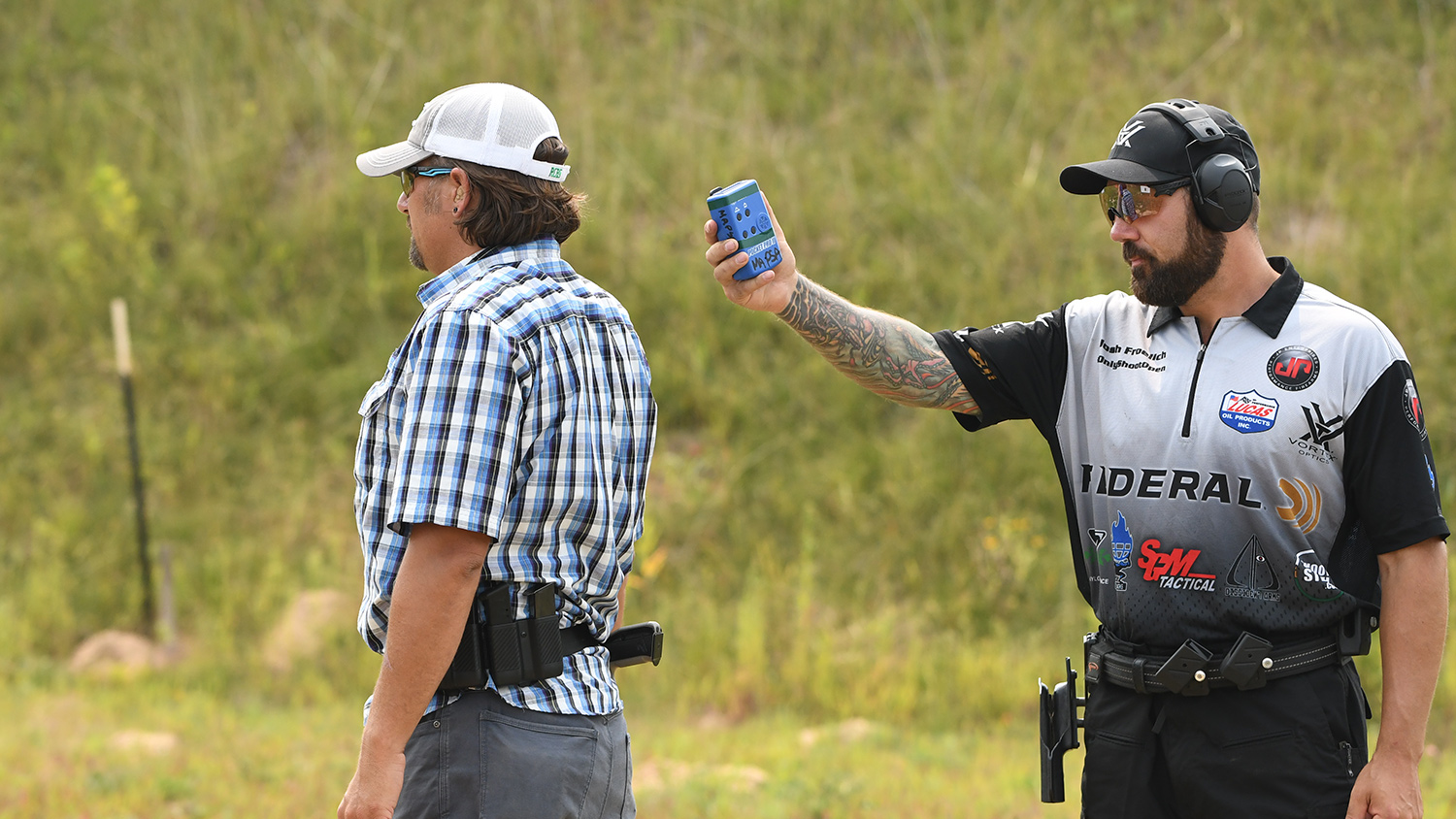 Casey Reed is a Federal product development engineer who shoots IPSC and USPSA matches in his spare time. Notably, he had a strong showing in France last year at the IPSC Handgun World Shoot, finishing 20th overall among a talented field of international action shooters. He echoed what Froelich said about the ammo, saying, "I'll be relying on Syntech Action Pistol for all my future competitions."

After shooting approximately 500 rounds of the 150-grain 9mm round myself, along with five others, without incident, it's safe to say Federal's claims about Syntech Action Pistol are correct. So to sum up, now we have ammo that is optimized to meet power factor in USPSA and IPSC competition, reduces recoil, eliminates lead fouling AND extends barrel life. The future is here, ladies and gentlemen. Now, with reliable factory-loaded ammunition that is designed for their sport, action shooters can spend more time practicing and less time at the loading bench.

The competitive shooting sector is growing
The number of shooters participating in matches is increasing rapidly, especially on the action side of things. Federal has noticed the uptick, and they're just getting started with the possibilities of Syntech.

"We are seeing tremendous growth in competitive shooting," said Laack. "There's definitely more to come, product-wise."

As we get closer to SHOT Show 2019, you can count on SSUSA to bring you the latest info, so please check back often for the latest updates.