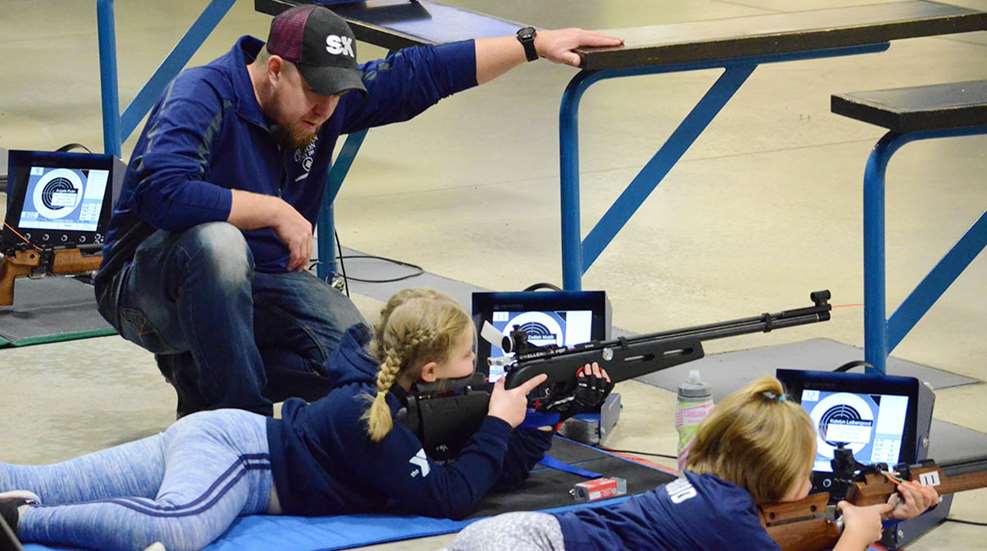 With several organizations, including the CMP, offering junior programs in every state, aspiring young competitive shooters are fortunate to have a number of venues available to continue their growth—yet, there's always room for more.
The thought of starting a team can be daunting, but one new coach local to Camp Perry knows what it's like to form a fresh group of athletes from the ground up and gives his own advice on how others may do the same.
Matt Muzik of Green Springs, Ohio, is the head coach of the American Legion Post 295 Marksmanship Team, which was created in June 2020. Currently, the team is comprised of 13 athletes, ages eight to 15, an assistant coach and five board members. The group competes in 60-shot and three-position air rifle, 60-shot pistol and smallbore.
"I love helping kids, and the reward you get is something money can't buy," Muzik said. "One of the biggest reasons I started a team was because of my daughter, Claudia Muzik, and her passion for this sport."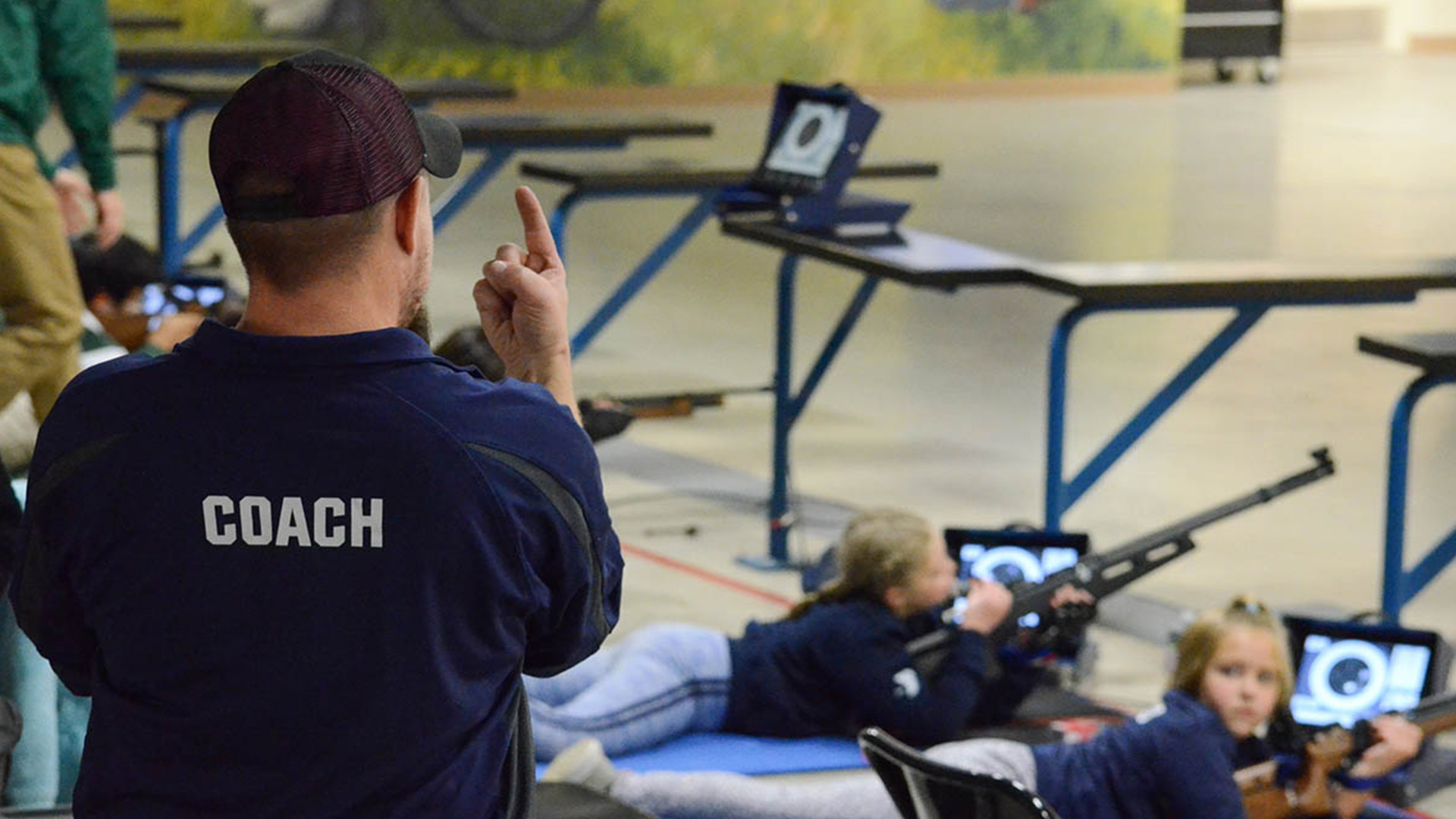 Muzik has been working hard at being a marksmanship leader for nearly a decade now. During the last eight years, he has been certified as a Level 2 NRA coach and has a background check for both USA Shooting Safe Sport and American Legion Safe Sport. He was also involved with the Ottawa County Shooting Stars for about five years.
"I enjoy watching these kids grow and mature as athletes and as young adults," he said.
His green American Legion program has been, to say the least, thriving in the area—so much so that he even has a waiting list of kids, with 40 individuals trying out for the single open spot available this year.
"Starting this program from scratch was very difficult," Muzik said.
Challenges along the way for Muzik included setting up bylaws, something he wish he had an understanding of prior to setting up the team, and instituting a training plan to ensure an effective program—along with the usual trials and tribulations brought on with anything new.
"I've been able to keep the team growing by growing myself and challenging myself and the athletes each and every day," he said.
Muzik advises making a cost sheet on all the required equipment needed to be productive, along with a strategic plan to obtain it. He also says it's important to learn where matches are located and to come up with a program that places interested athletes on a positive path toward college.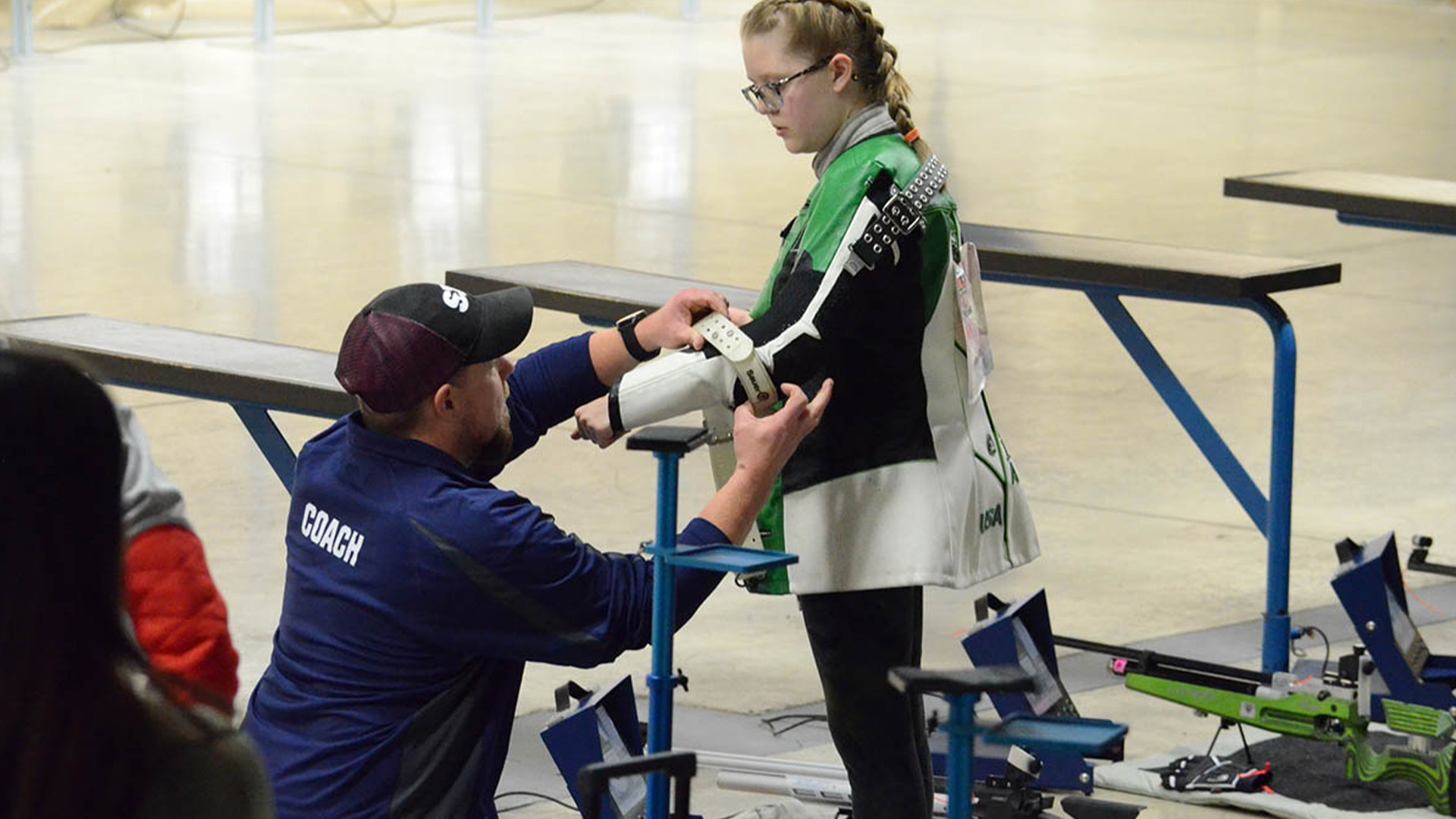 Muzik also says that he owes a lot of thanks to Diane and Gregg Rice, who have their own marksmanship program in Indiana called "The X Count." The duo, who met Muzik through a match at The X Count, were instrumental in assisting the American Legion Post 295 team with finding gear and funding to get off the ground—even donating used equipment.
"I sat down with them (Diane and Gregg) multiple times to discuss starting a team and the things needed to be successful," Muzik said. "Any team looking to start up, there is a lot of experienced teams that will help you be successful to grow this sport."
With a reputation of aiding teams from all over the country in getting their programs started, Diane Rice and The X Count know the tips and tools that work—and sharing her knowledge with others has become a hallmark of her coaching career.
"It is one of the rewarding things that we do and one of the best ways we can grow the sport," she said.
Rice also stresses the importance of fundraising for starter teams, saying it is critically important to their progress. She says it's important to know your market and what works best with your patrons.
"Funding is one of the biggest things people struggle with," Rice said. "There are some fundamental principles that can be followed, but, more importantly, know that every community is different. You have to know the characteristics of your audience to be successful at raising funds. Your mindset is critical as well. Adopt an abundance rather than a scarcity mindset."
Muzik has been able to effectively incorporate fundraising efforts like beach matches, selling decals and t-shirts and asking local business for help—all of which have raised enough to outfit the entire team with gear and rifles. In fact, he did so well with business donations that he was able to buy six electronic targets for his team.
In addition, Rice suggests, taking advantage of the knowledge that can be gained from talking to existing programs.
"There are many people out there who want to help," Rice said. "There is a great deal of wealth in the world, and it is available to even your little new program. Most people think that if someone gives to another cause, it means they won't give to them. On the contrary, the greatest predictor of future giving is past giving."
Muzik and Rice have both suggested looking into larger organizations dedicated to supporting youth shooting sports through funding, endowments and programs such as Friends of NRA, the MidwayUSA Foundation and the CMP.
"Talk to everyone—think long term and short term," Rice said. "Always strive to be better. Never stop learning."
---
Read more:
Precision Pistol's Jon Shue